Star Wars Episode VI: Return of the Jedi 1/6th scale C-3PO Collectible Figure - Hot Toys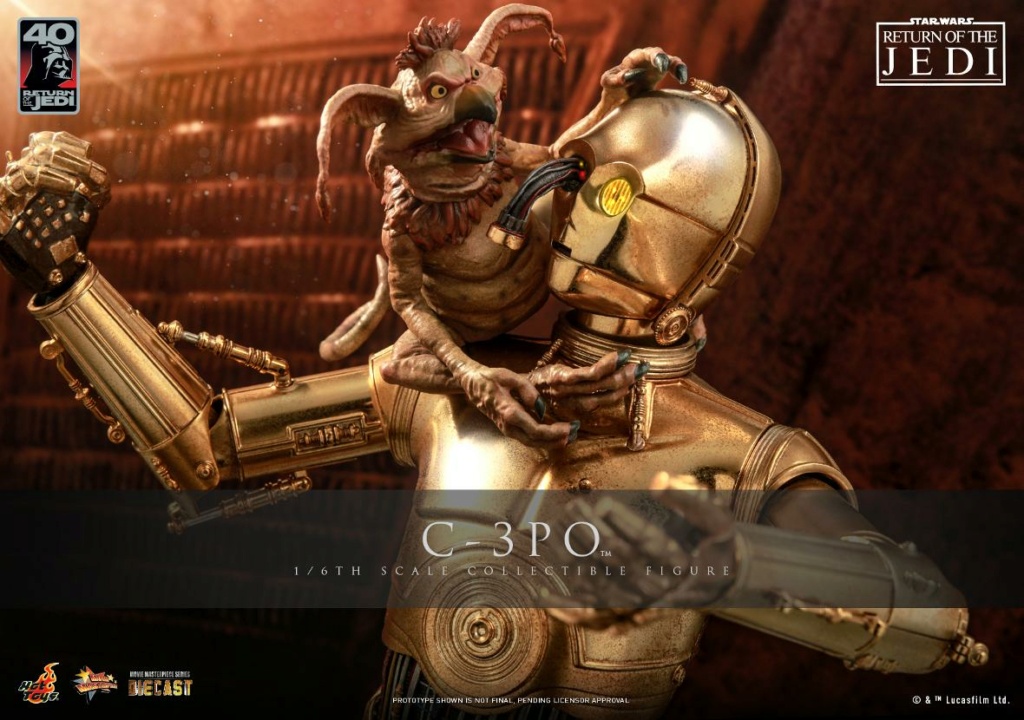 C-3PO aspire à des temps plus paisibles, mais sa connaissance de plus de sept millions de formes de communication - maintient le droïde à tendance soucieuse sur les lignes de front des conflits galactiques.
Programmé pour l'étiquette et le protocole, C-3PO a été construit par un jeune Anakin Skywalker, et a été le compagnon fidèle de l'astromécanicien R2-D2.
Au fil des ans, il a été impliqué dans certains des moments les plus marquants de la galaxie et des batailles les plus palpitantes.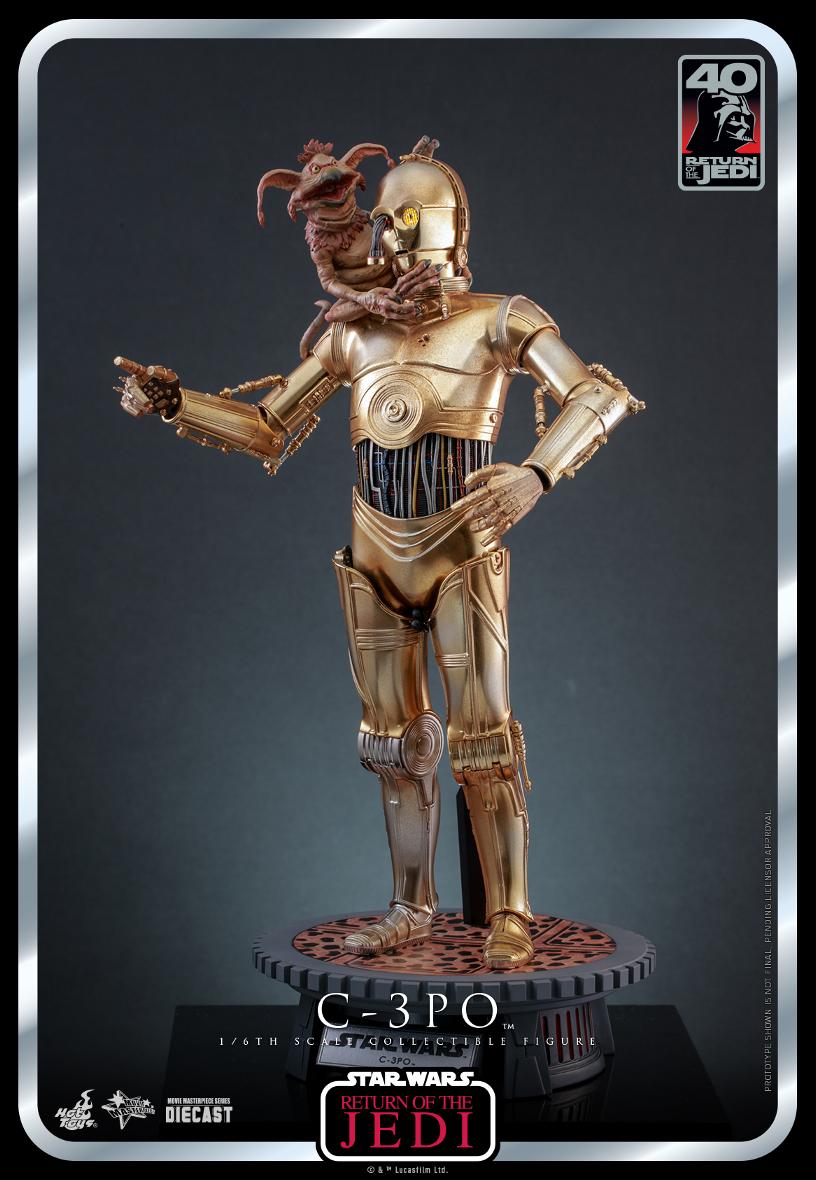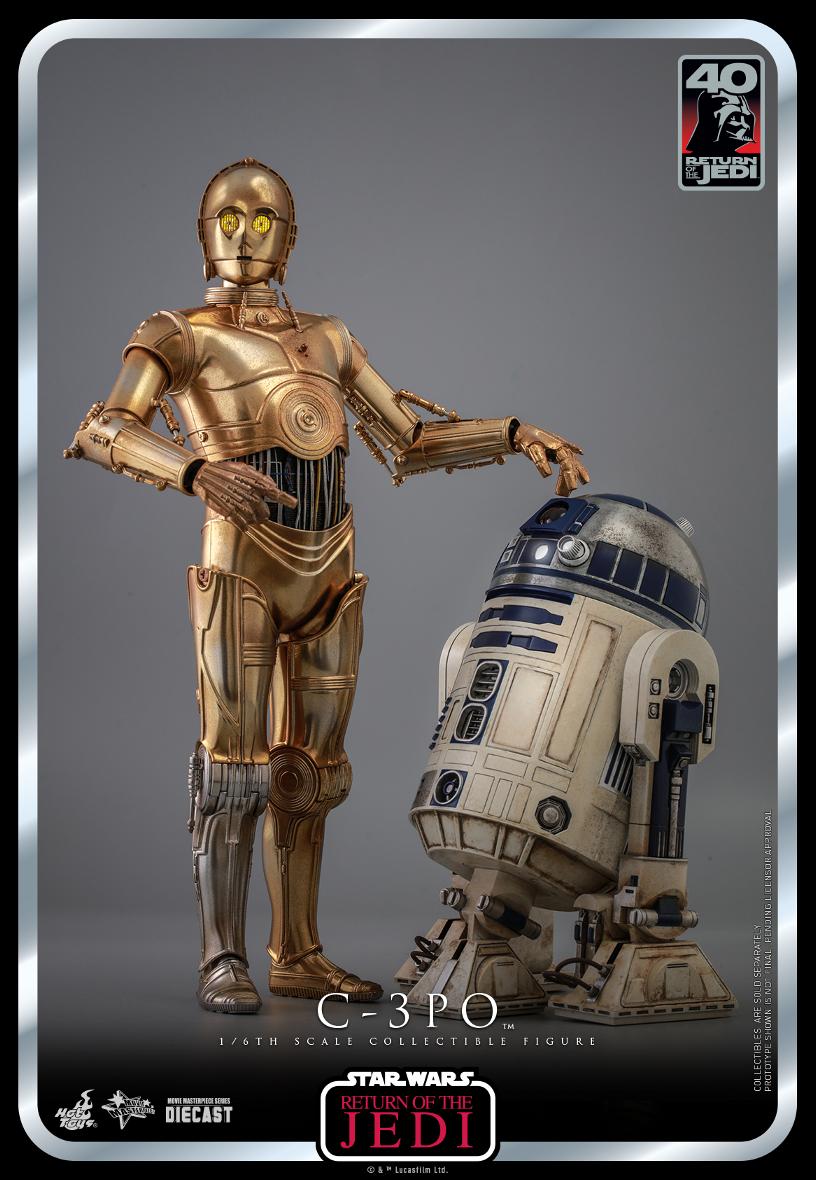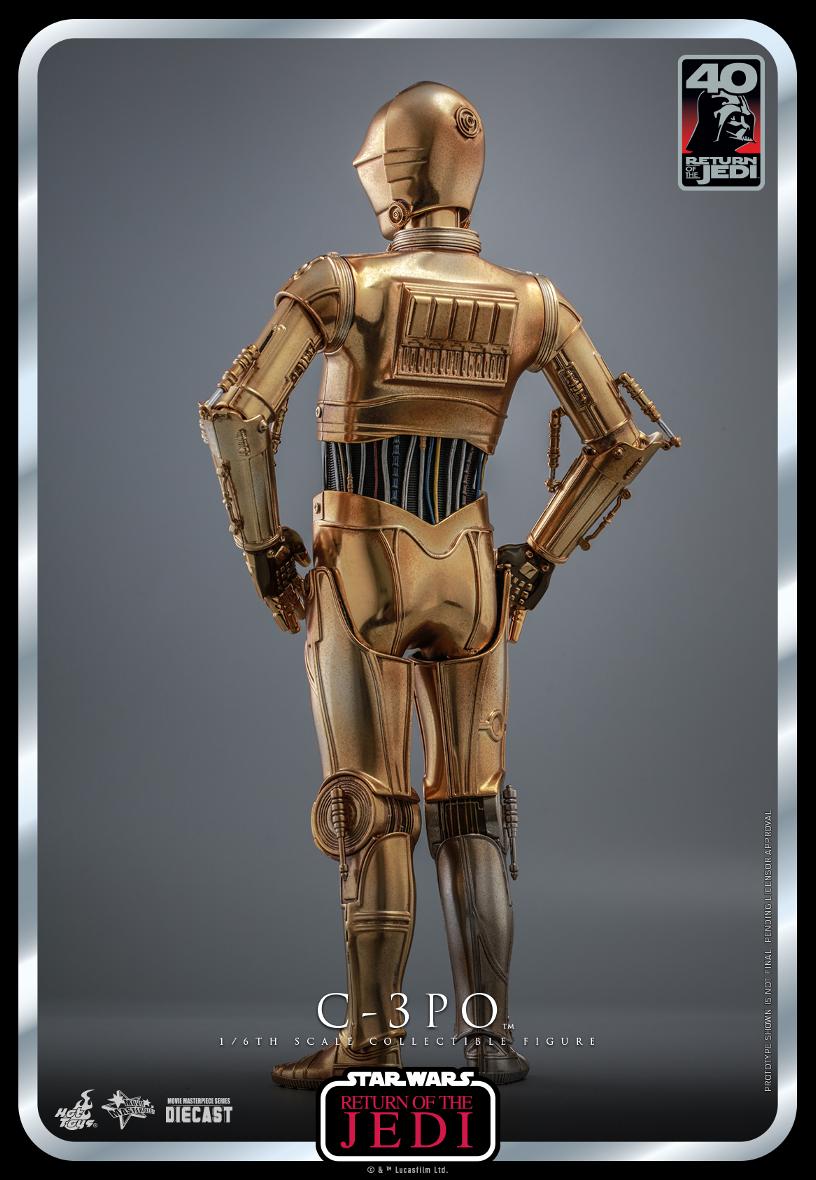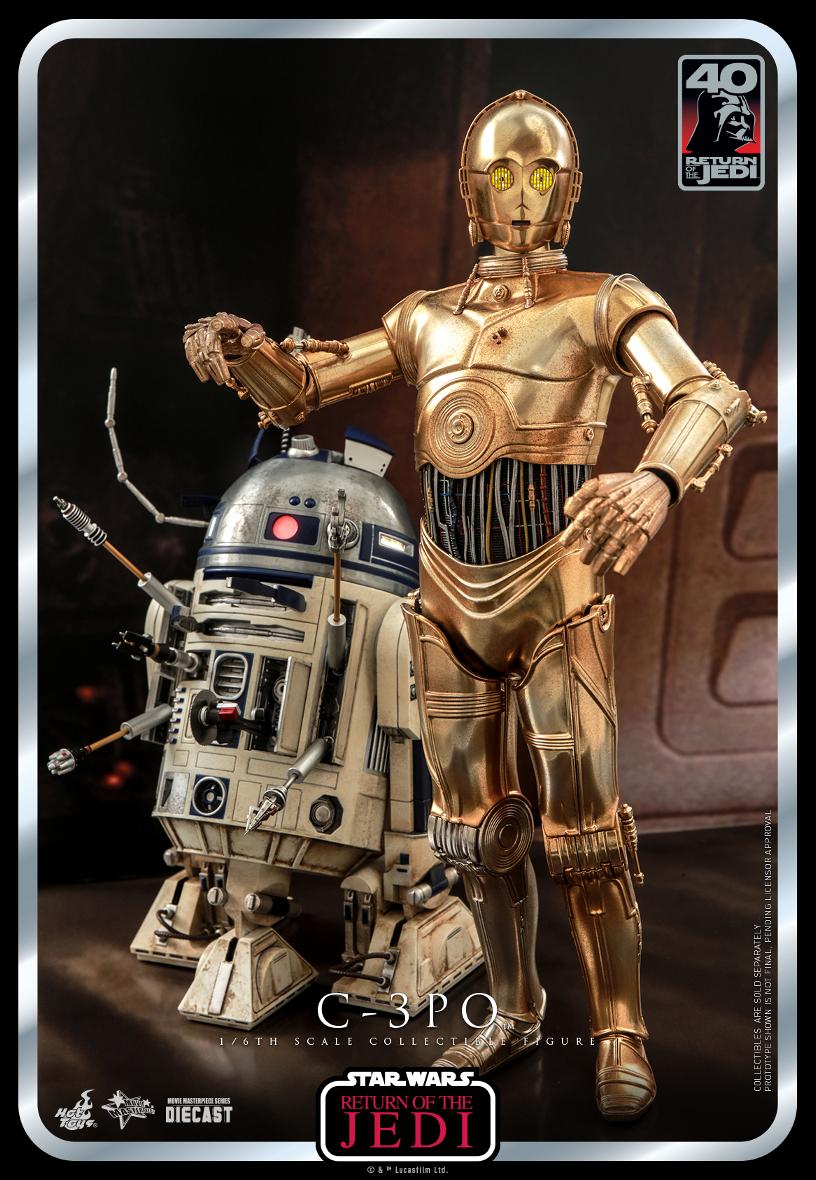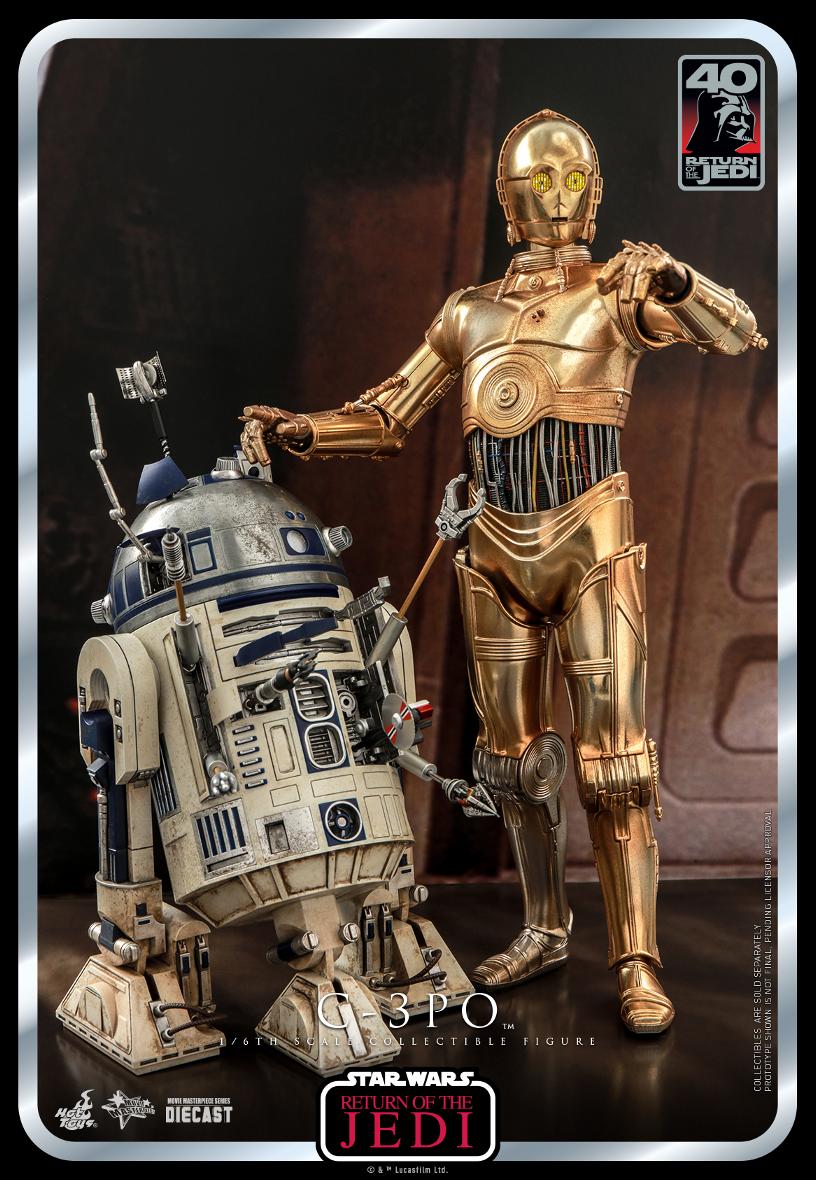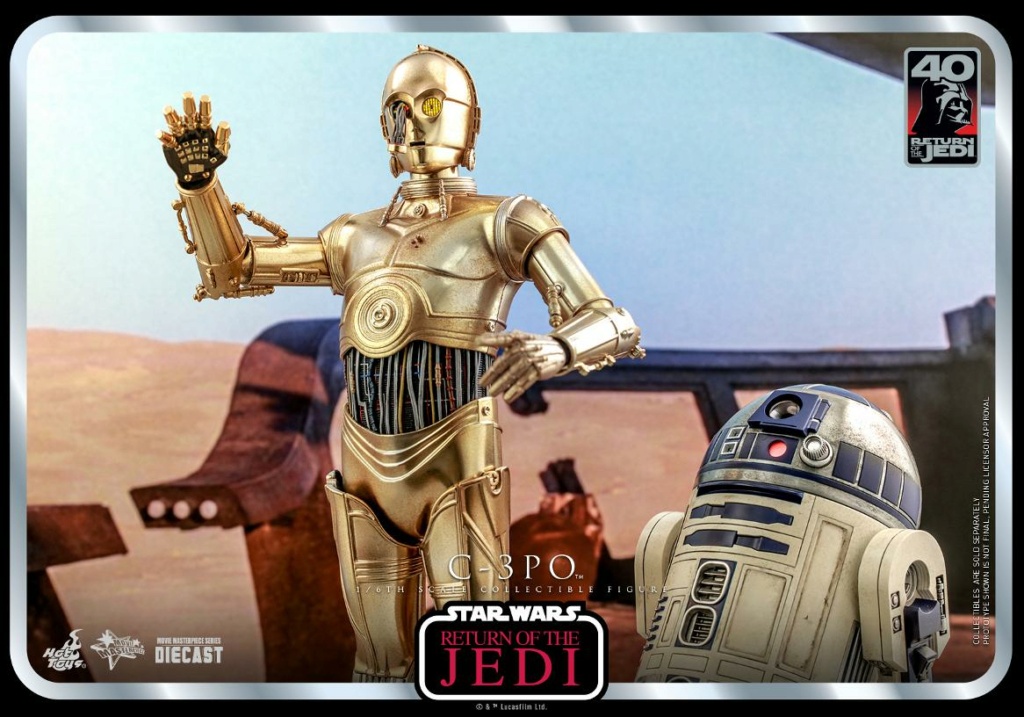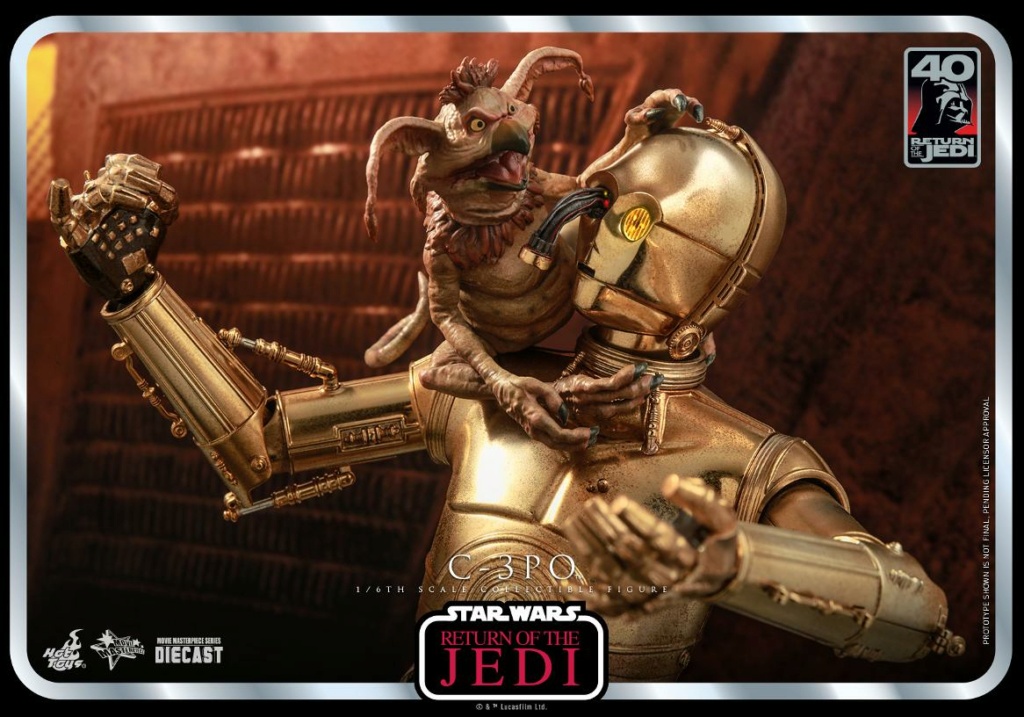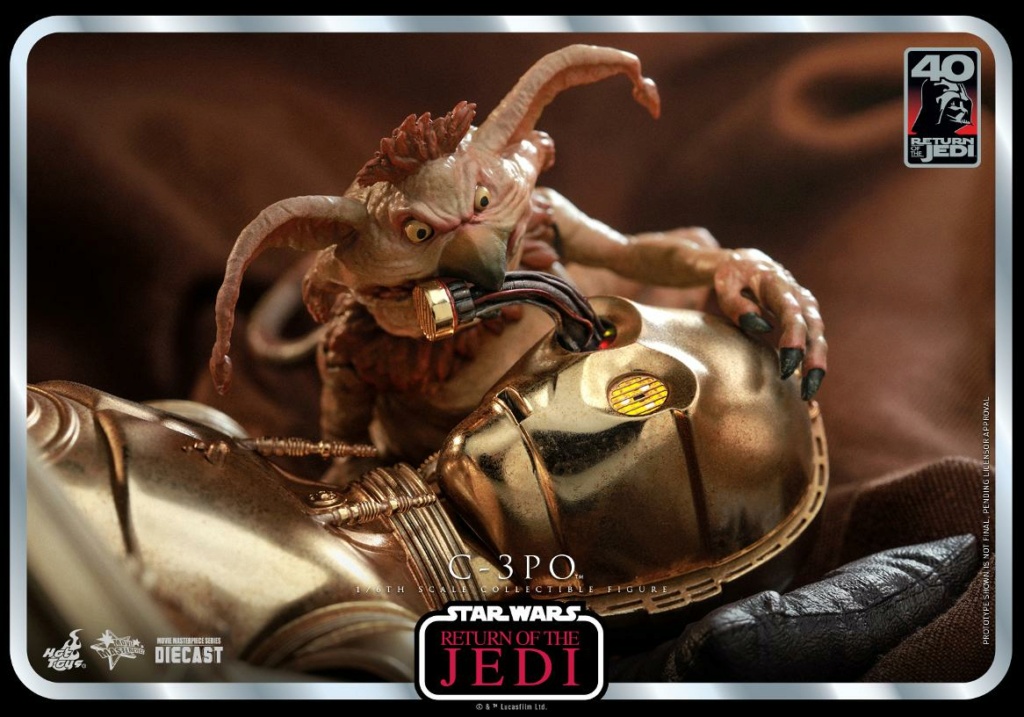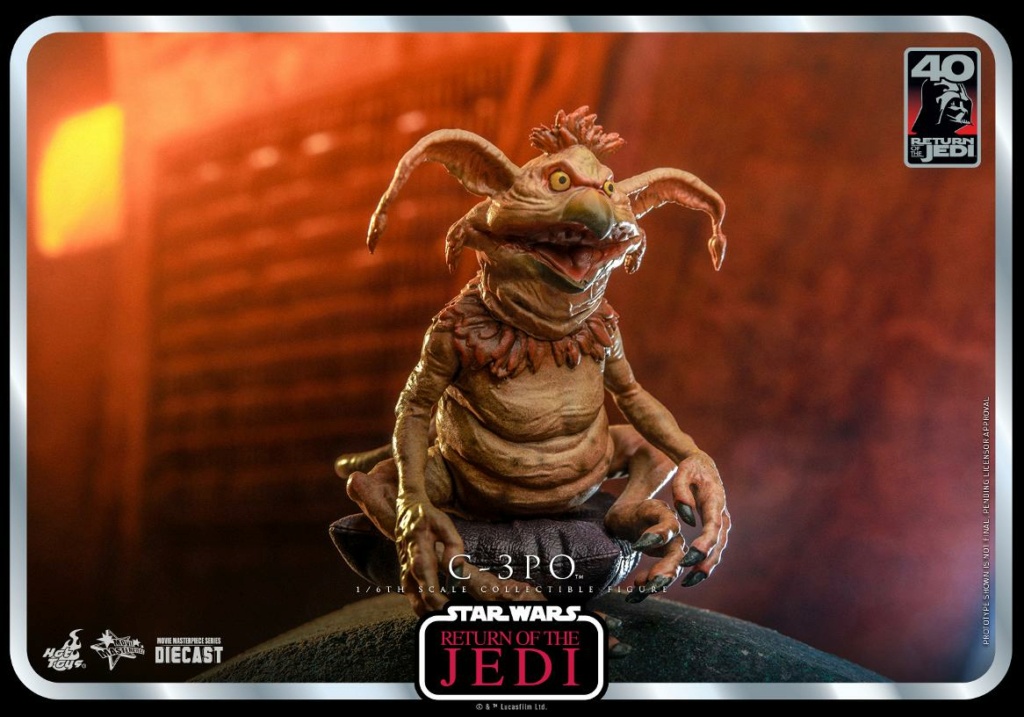 Pour célébrer le 40e anniversaire de Star Wars : Return Of The Jedi, Hot Toys est ravi de présenter une série d'objets de collection basés sur ce film emblématique !
La figurine de collection C-3PO à l'échelle 1/6e est fabriquée en métal moulé sous pression et présente une conception mécanique détaillée, des applications de peinture métallique habilement appliquées,
des yeux lumineux à LED, un visage endommagé interchangeable, une base de figurine spécialement conçue et l'animal de compagnie toxic de Jabba le Hutt, Salacious Crumb.