Star Wars Episode VI: Return of the Jedi  1/6th scale Darth Vader Collectible Figure - Hot Toys
Deluxe Version
"Juste une fois, laisse-moi te regarder de mes propres yeux". - Anakin Skywalker
Autrefois l'héroïque Chevalier Jedi nommé Anakin Skywalker, Dark Vader fut séduit par le côté obscur de la Force.
Marqué à jamais par sa défaite sur Mustafar, Vador fut transformé en un Seigneur Sith amélioré par des moyens cybernétiques.
Il resta au service de l'Empereur Palpatine pendant des décennies, appliquant la volonté de son Maître et cherchant à écraser l'Alliance Rebelle et ses autres détracteurs. Mais il y avait encore du bon en lui...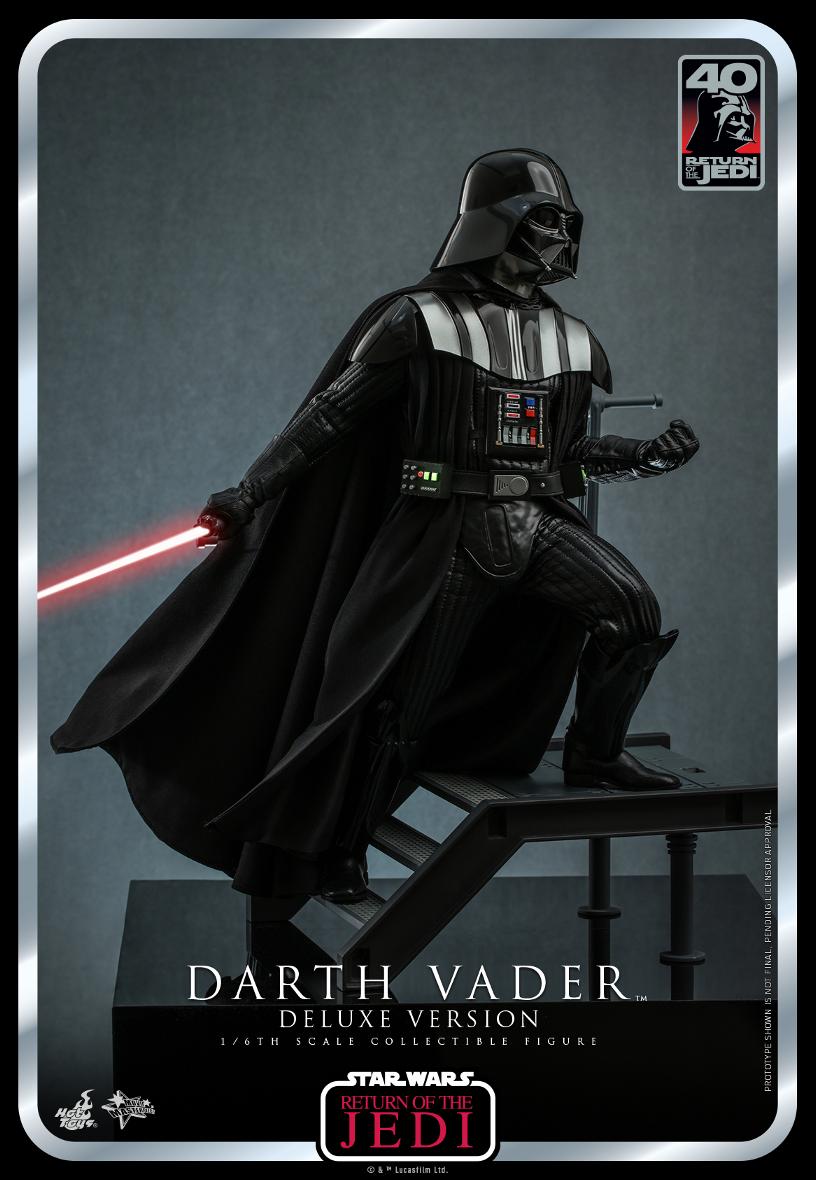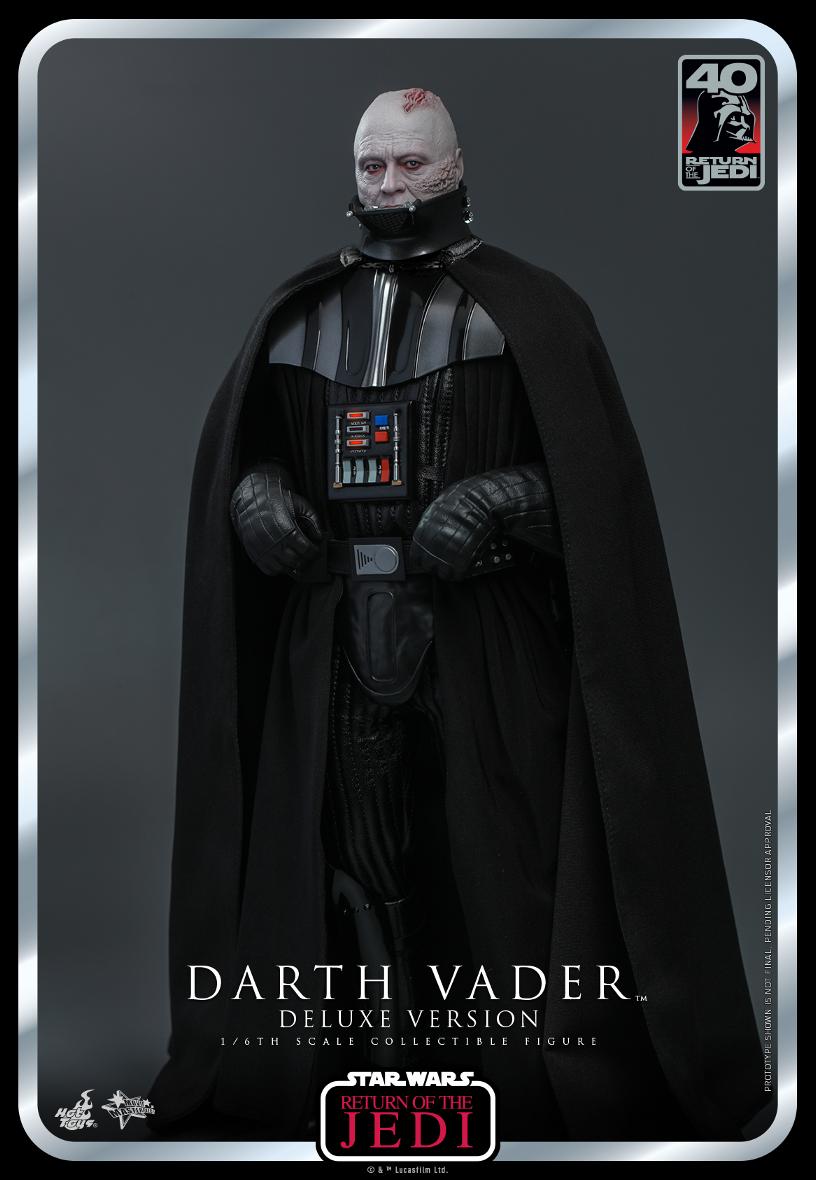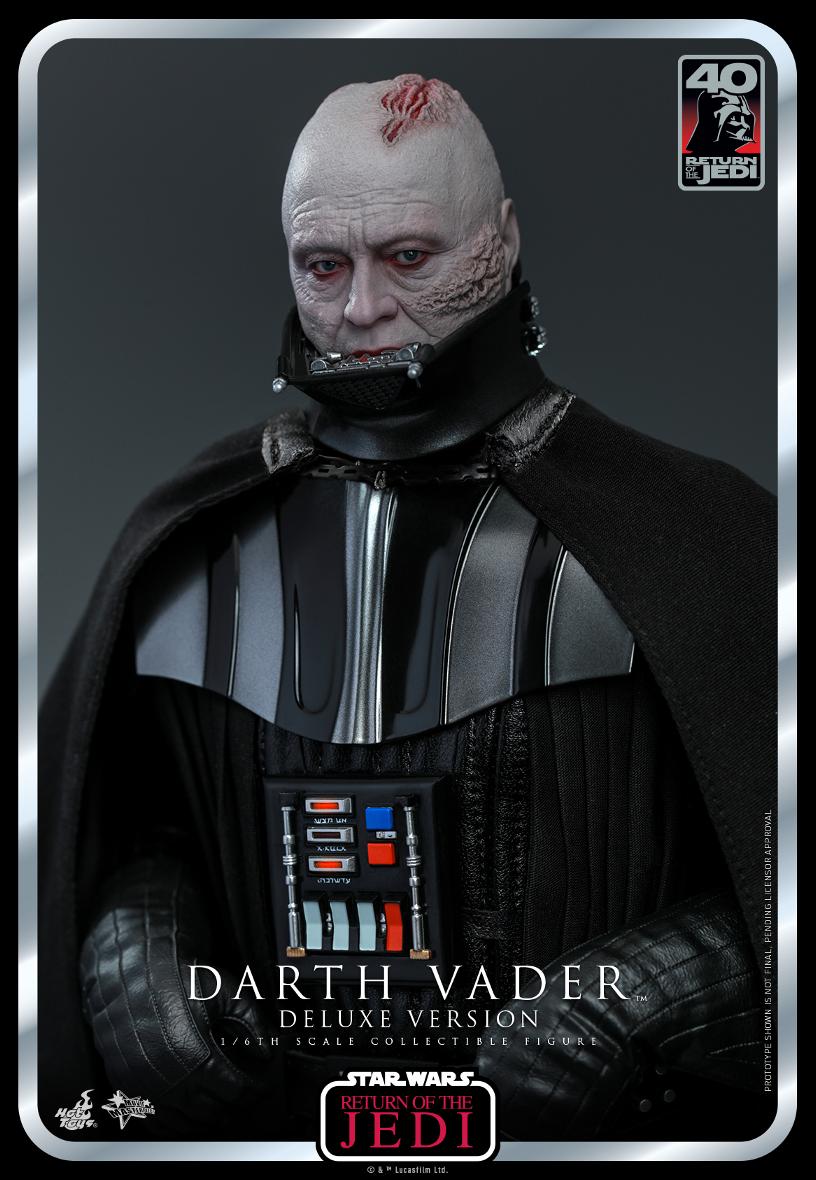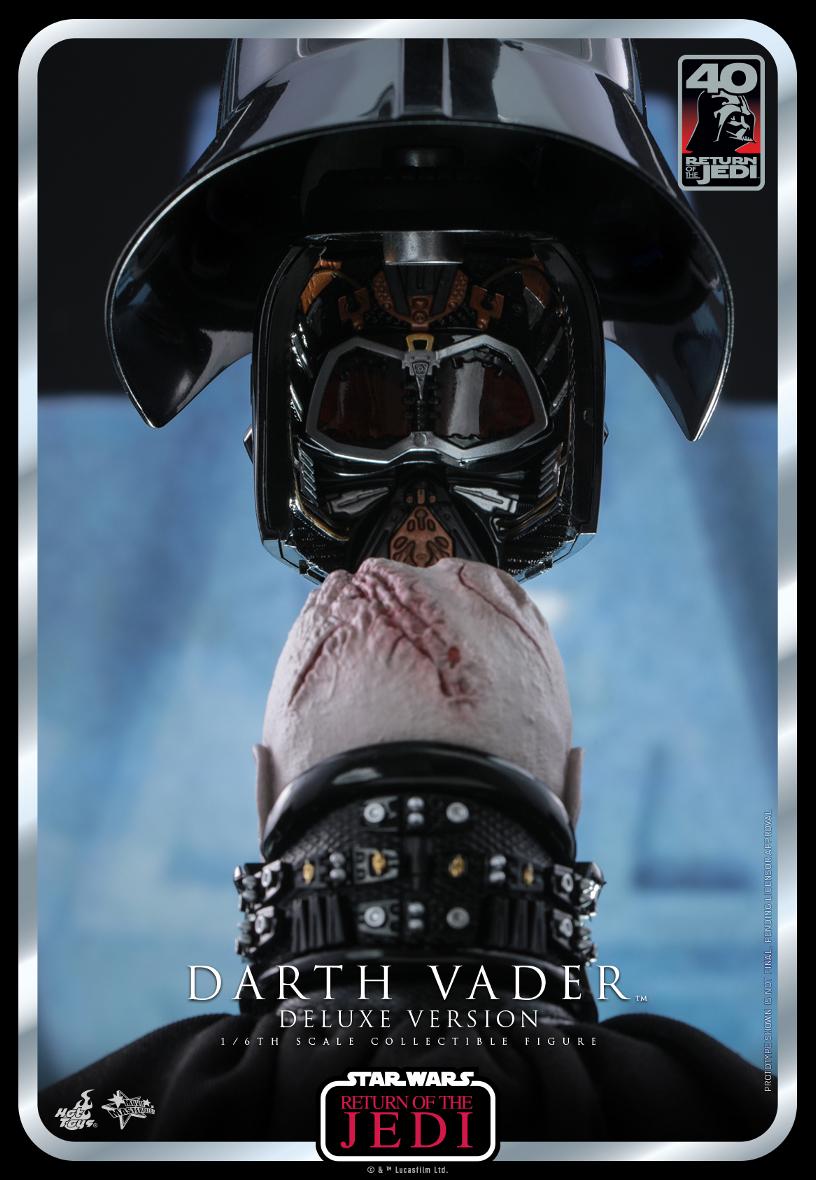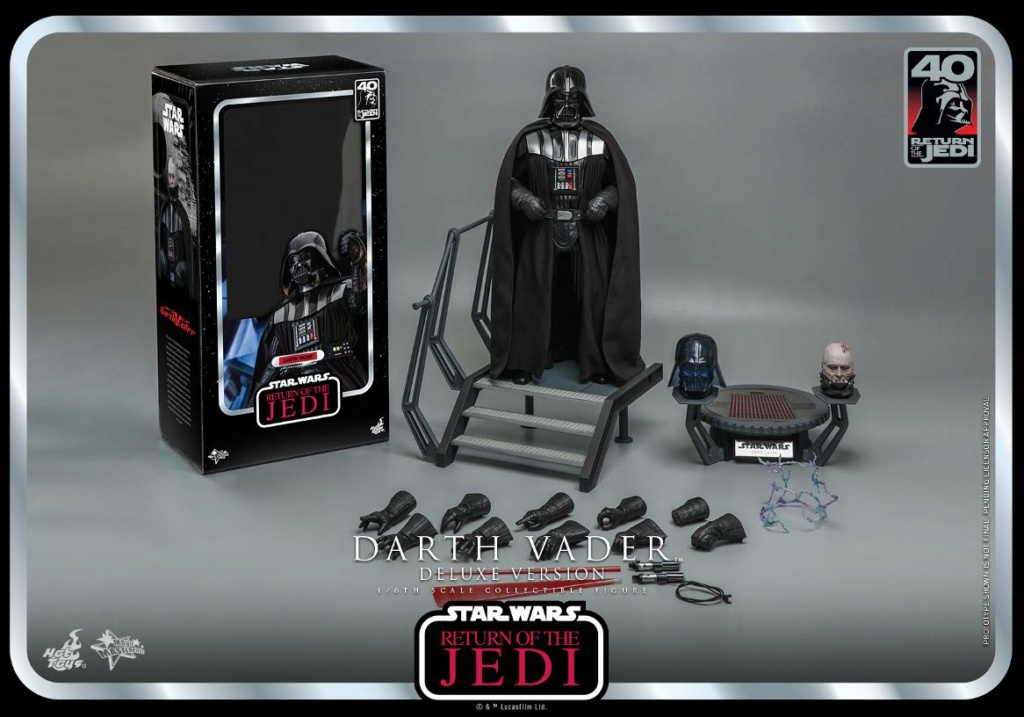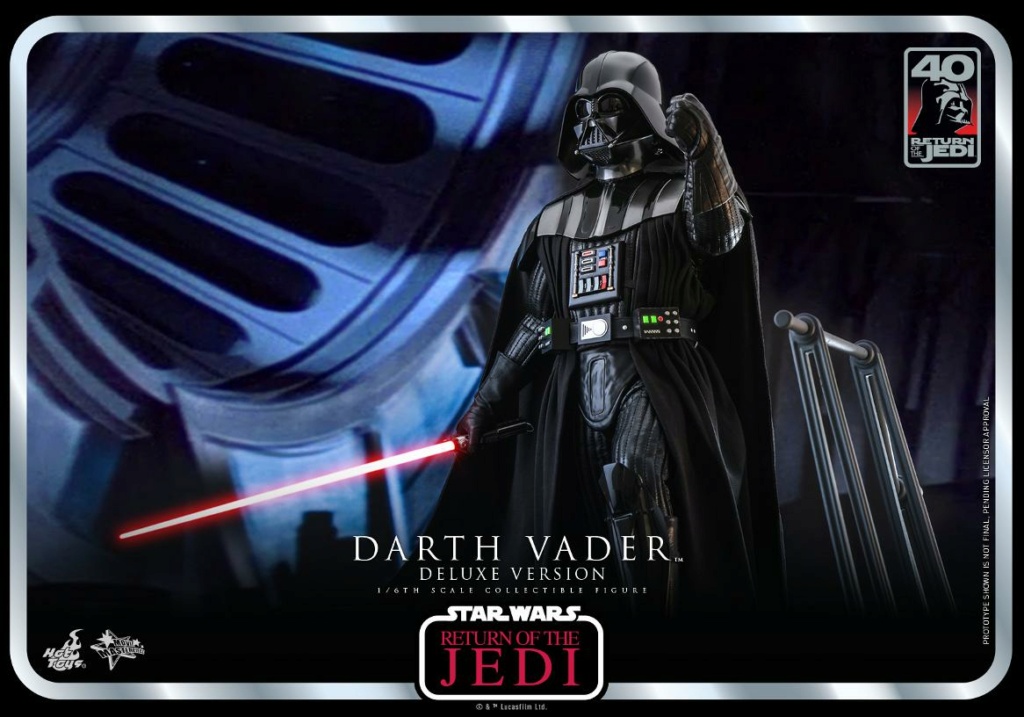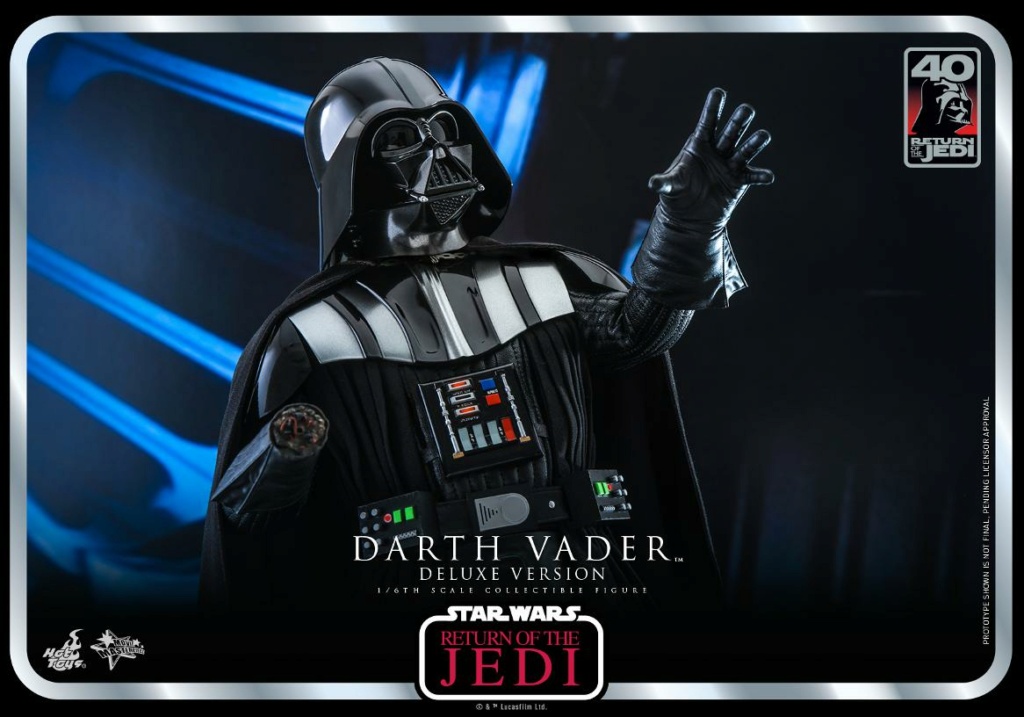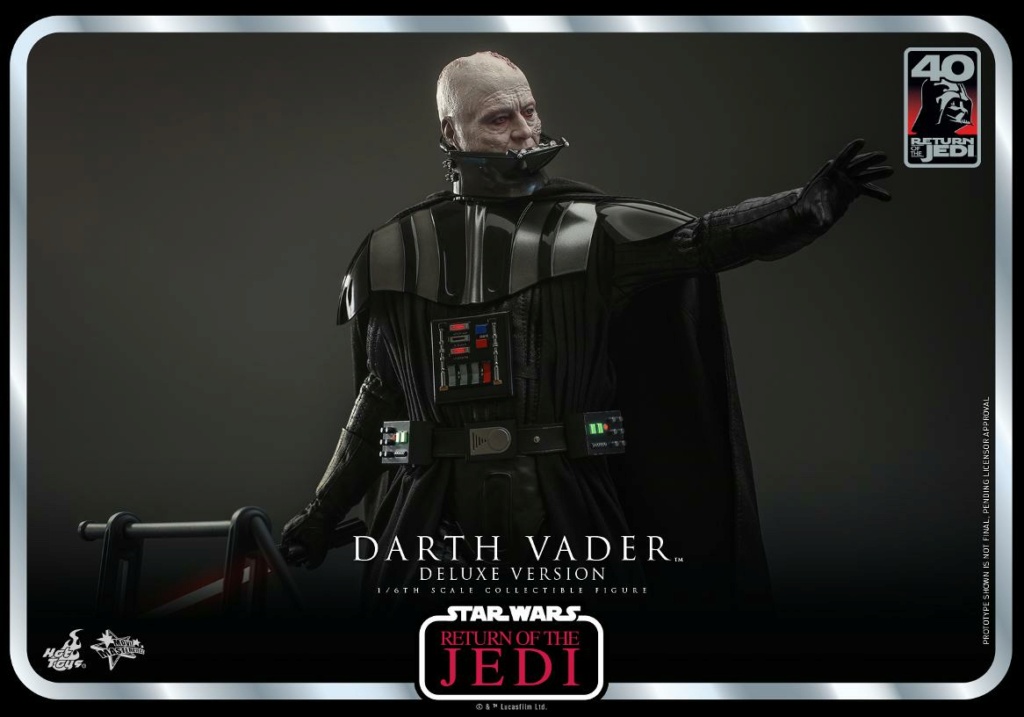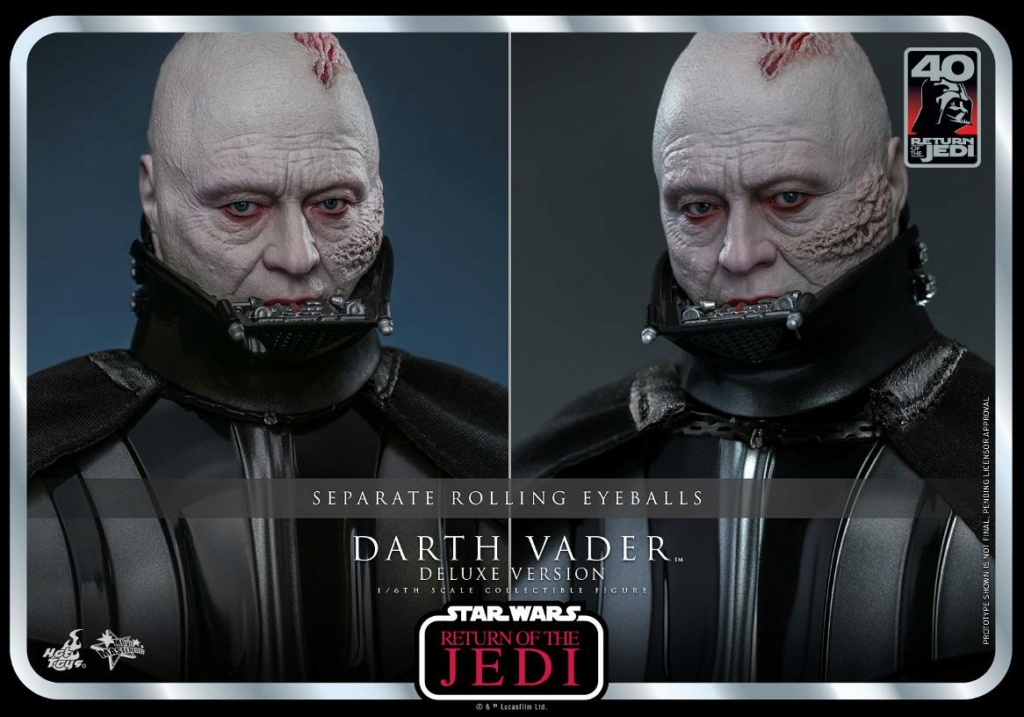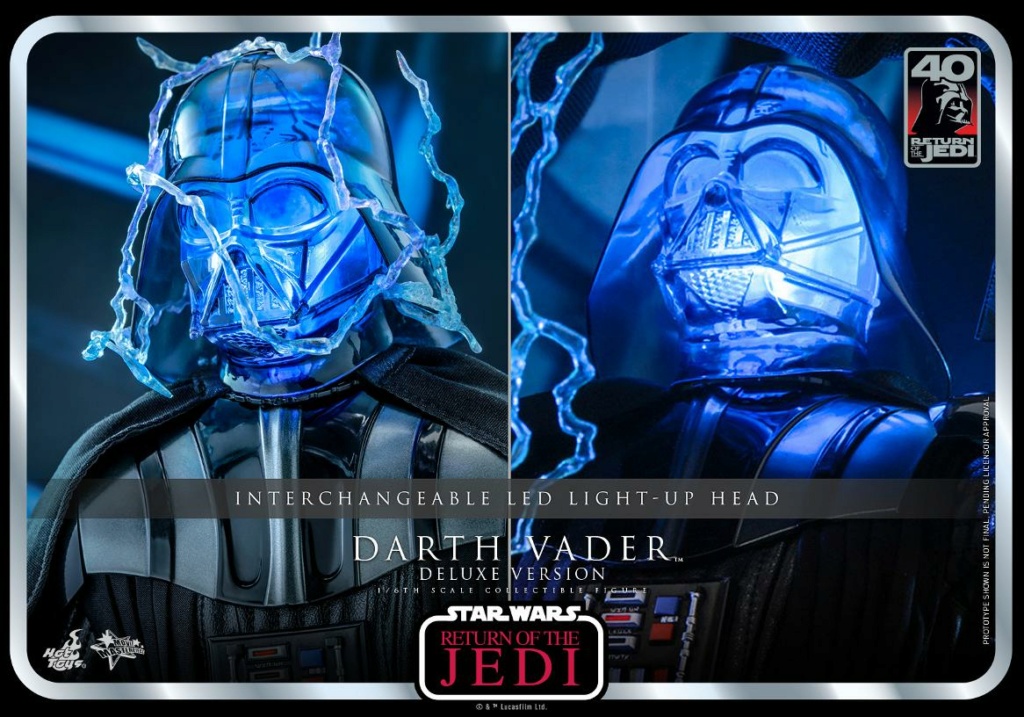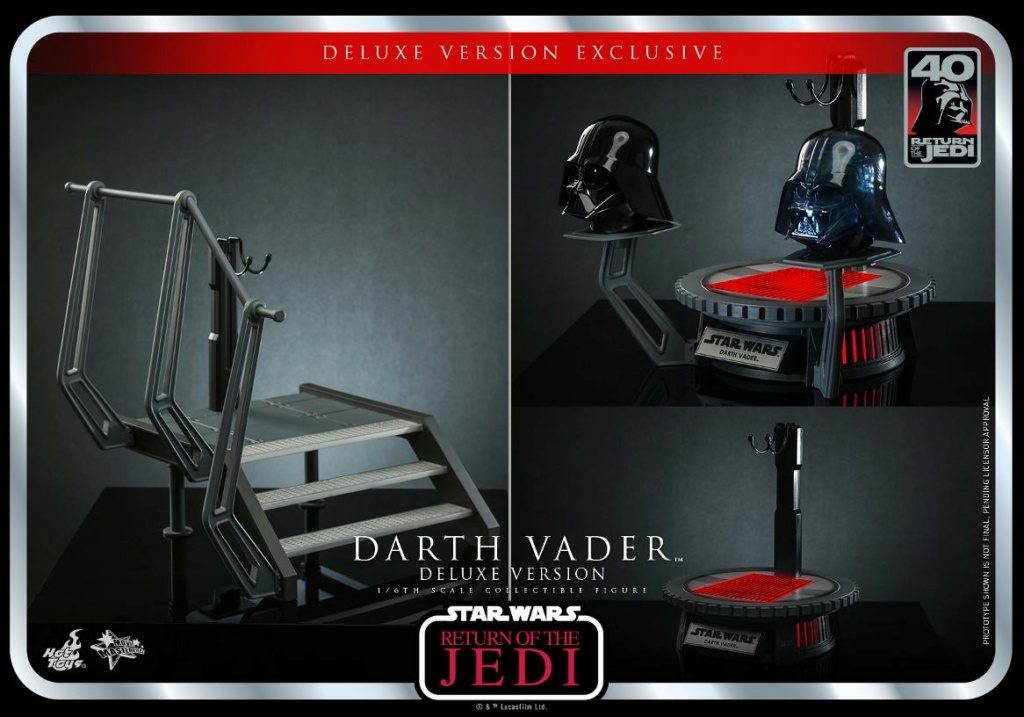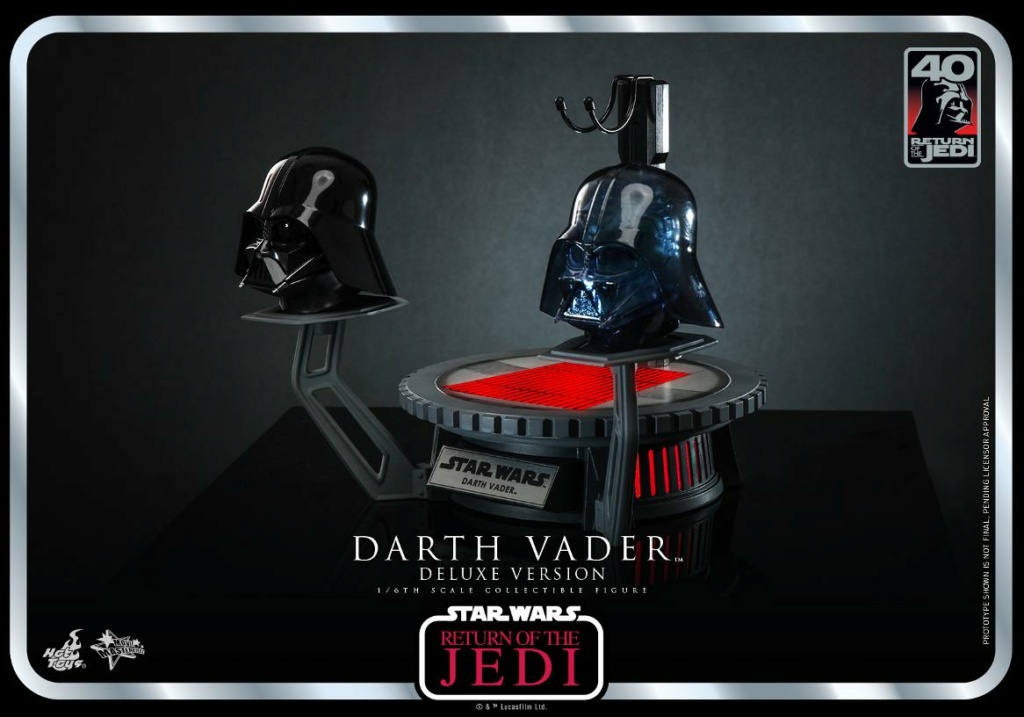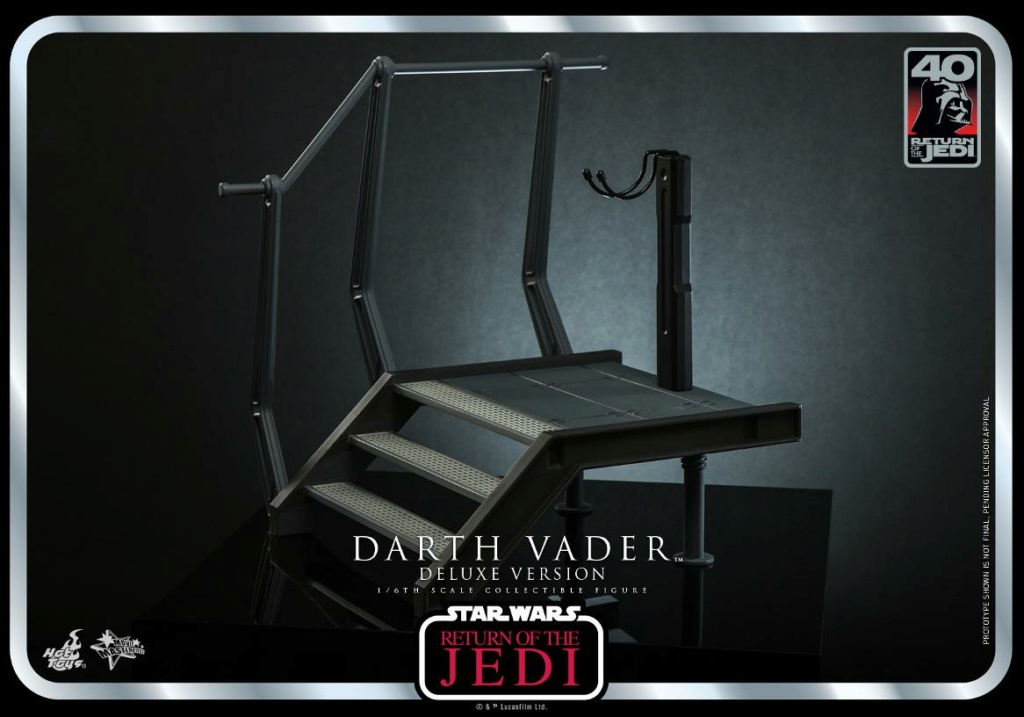 Pour célébrer le 40e anniversaire de Star Wars : Return Of The Jedi, Hot Toys est ravi de présenter une série d'objets de collection basés sur ce film emblématique et
présente la nouvelle figurine de collection Dark Vador à l'échelle 1/6e !
La figurine de collection très précise comprend un casque Darth Vader méticuleusement fabriqué avec des détails mécaniques intérieurs complexes,
une ressemblance étonnante avec Anakin Skywalker, une armure très détaillée et un vêtement habilement taillé, un panneau de poitrine et une ceinture éclairés par des LED,
un sabre laser éclairé par des LED et une base de figurine à thème !
Cette version Deluxe comprend exclusivement une tête casquée lumineuse interchangeable inspirée de Dark Vador choquée par l'éclair de Force,
une base de diorama avec un escalier et des supports pour des options d'exposition supplémentaires !