HOT TOYS - Star Wars: Episode I - The Phantom Menace - 1/6th scale Qui-Gon Jinn Collectible Figure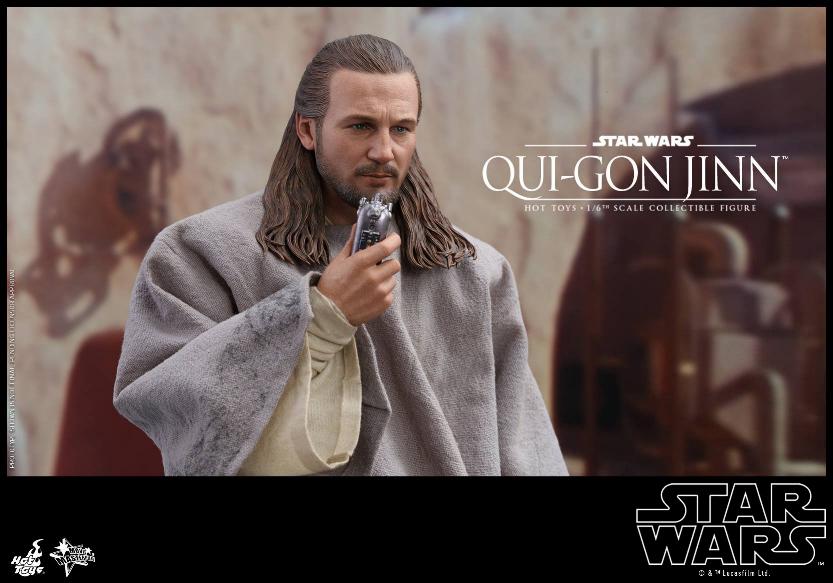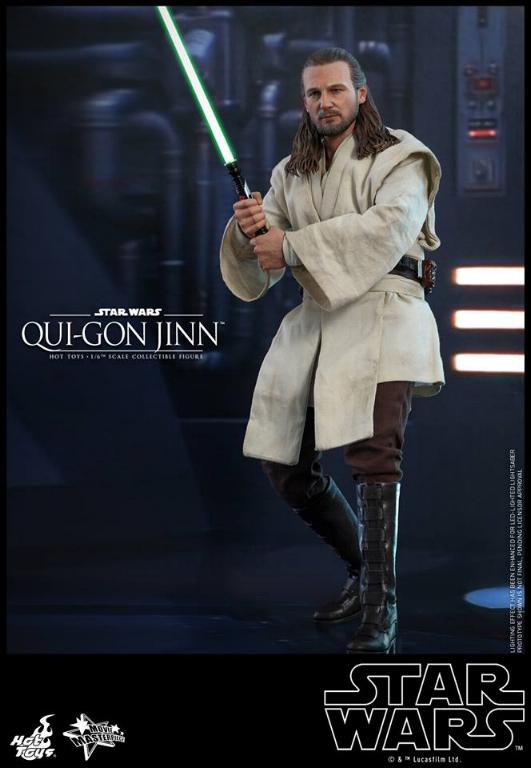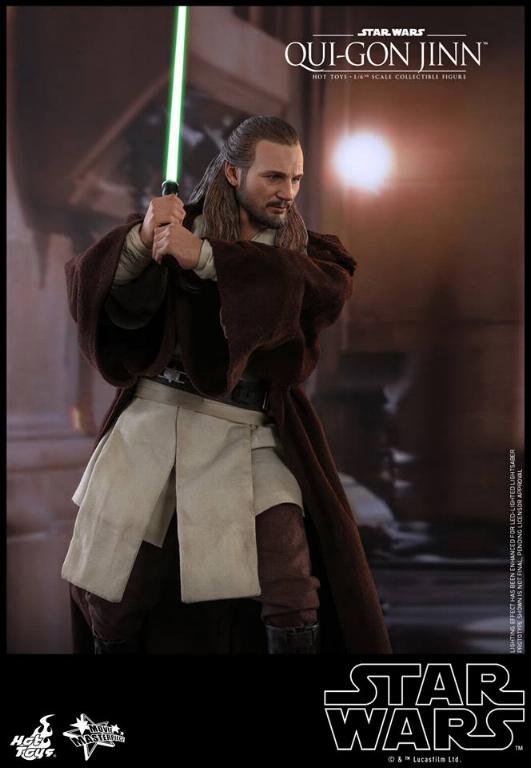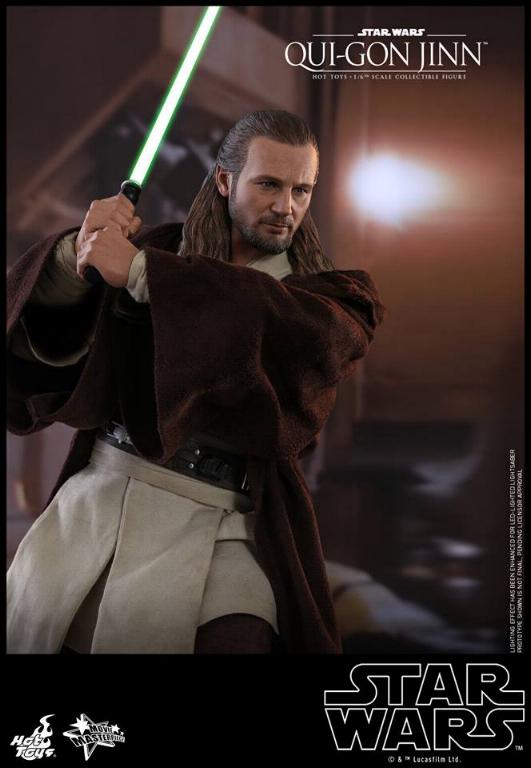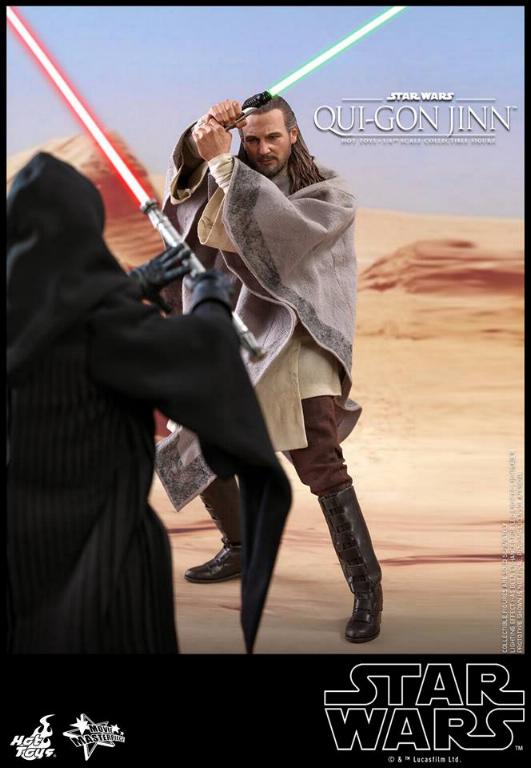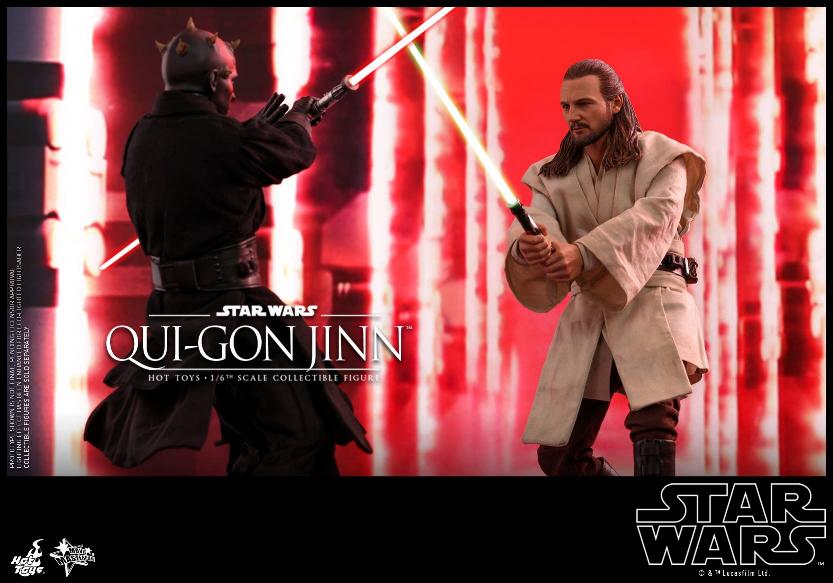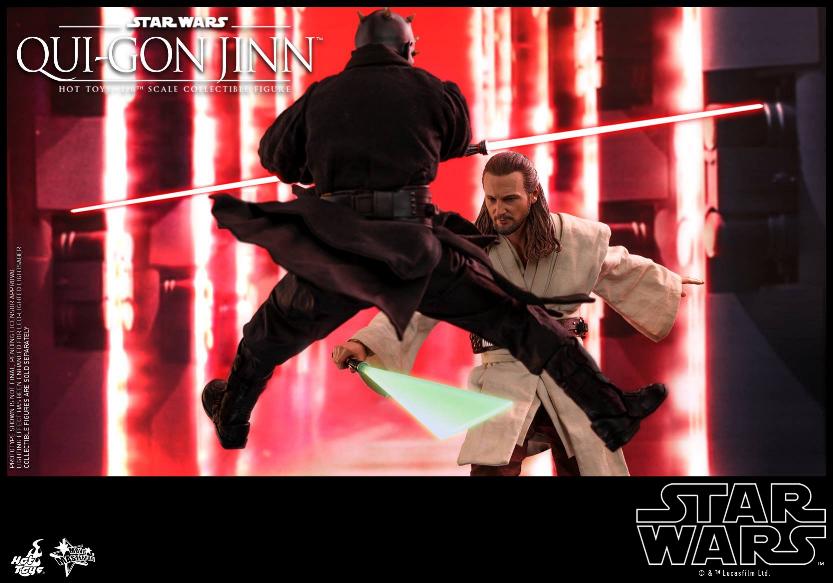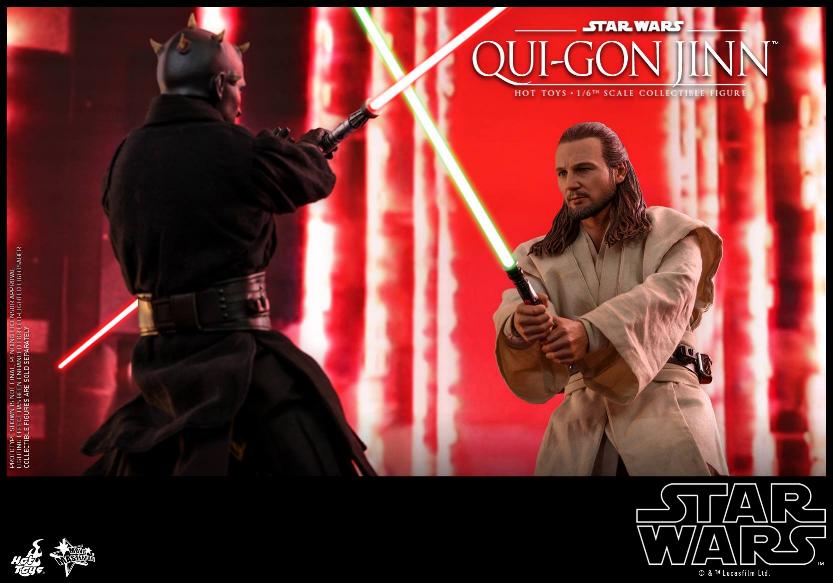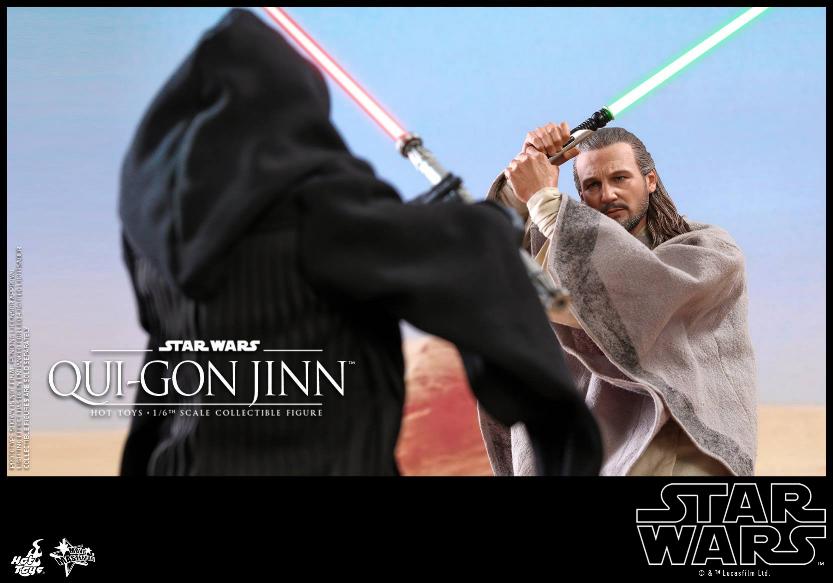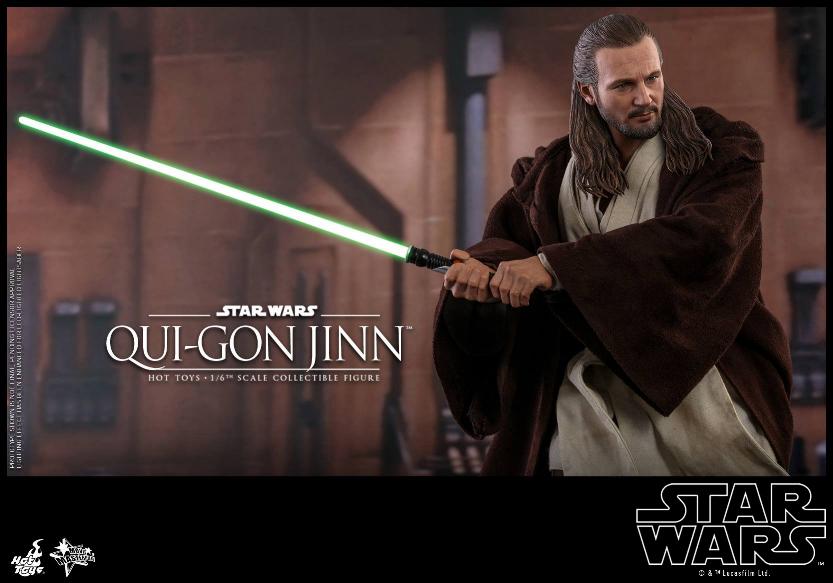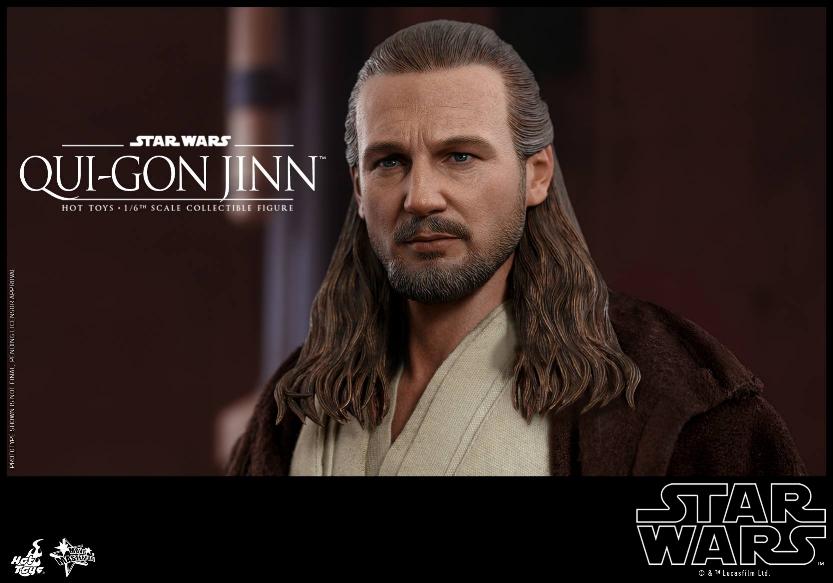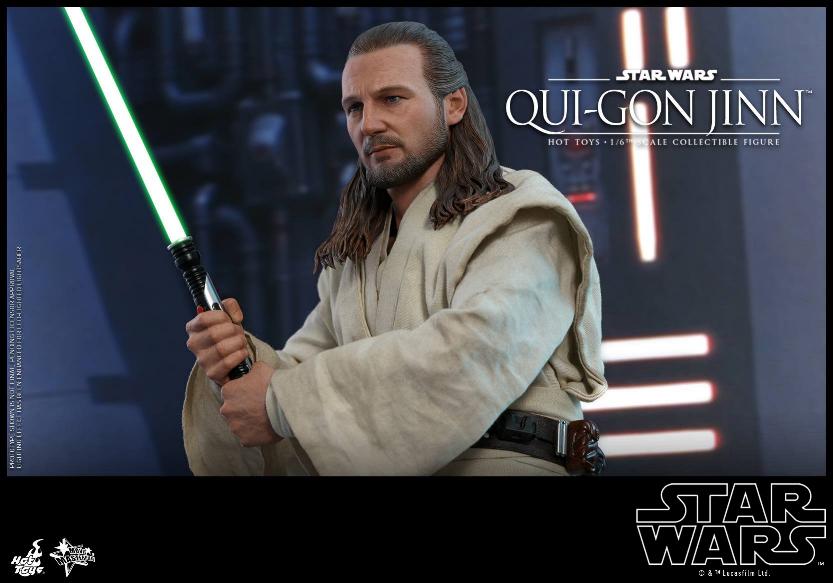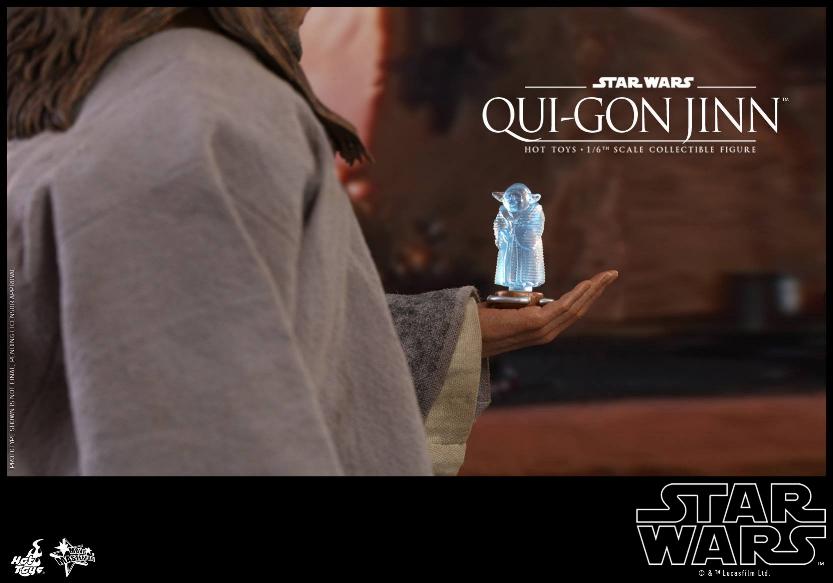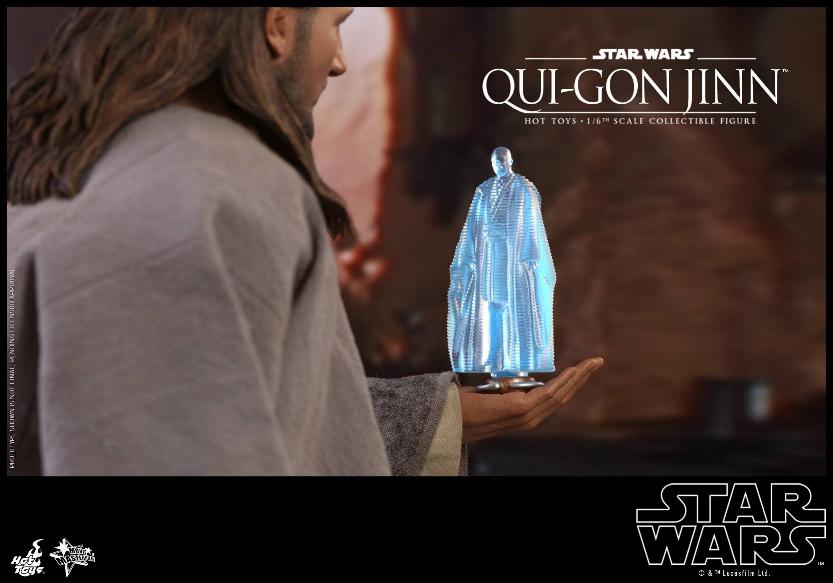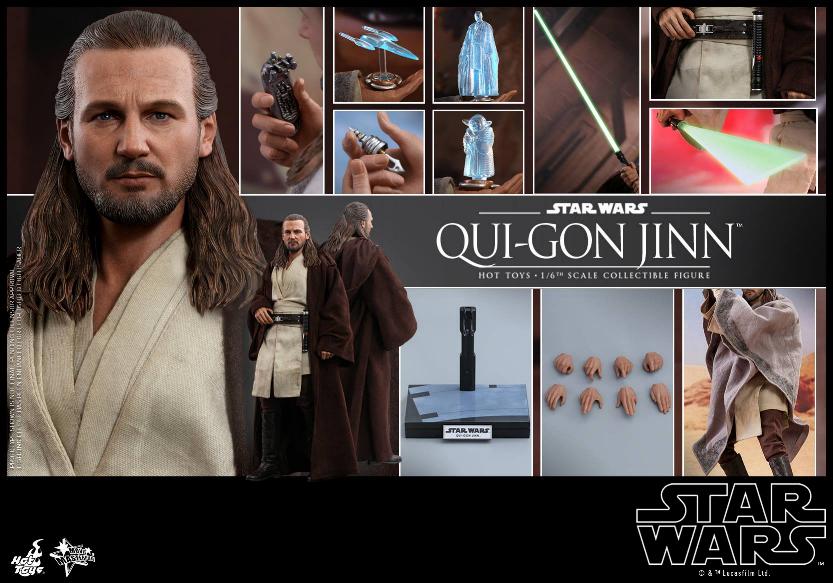 Vénérable maître Jedi franc-tireur, Qui-Gon Jinn était un adepte de la Force au cœur de la vie.
Qui-Gon a vécu pour le moment, adoptant une philosophie de "ressentir, ne pas penser, utiliser son instinct."
Sur Tatooine, Qui-Gon découvre un jeune esclave du nom d'Anakin Skywalker, un jeune esclave puissant avec la Force.
Sentant le potentiel du garçon, Qui-Gon a libéré Anakin de l'esclavage.
Le Maître Jedi présenta Anakin au Conseil Jedi, mais ils jugèrent le garçon trop vieux pour commencer l'entraînement et dangereusement plein de peur et de colère.
Ils ont refusé de permettre à Qui-Gon de former Anakin, mais ont annulé leur décision permettant à Qui-Gon Jinn d'accomplir son dernier souhait.
Hot Toys est très heureux de vous présenter la nouvelle figurine Qui-Gon Jinn - Star Wars : The Phantom Menace à l'échelle 1/6ème !
Conçue à partir de l'apparence de Qui-Gon Jinn dans le film, cette figurine à collectionner à l'échelle 1/6ème présente une nouvelle tête sculptée,
une robe et une tunique Jedi finement taillées, un poncho pour le désert, un sabre laser à LED, un Comlink, un grappin, un projecteur holographique à hologramme interchangeable et
une base thématique pour personnages.
Combattez le côté obscur avec le Maître Jedi Qui-Gon dans votre collection Star Wars !
FB Hot Toys