Star Wars Crimson Reign : Epilogue - PANINI


Sortie prévue le 18 janvier 2023
Edition régulière - Couverture de Carlo Pagulayan pour Star Wars (2020) #25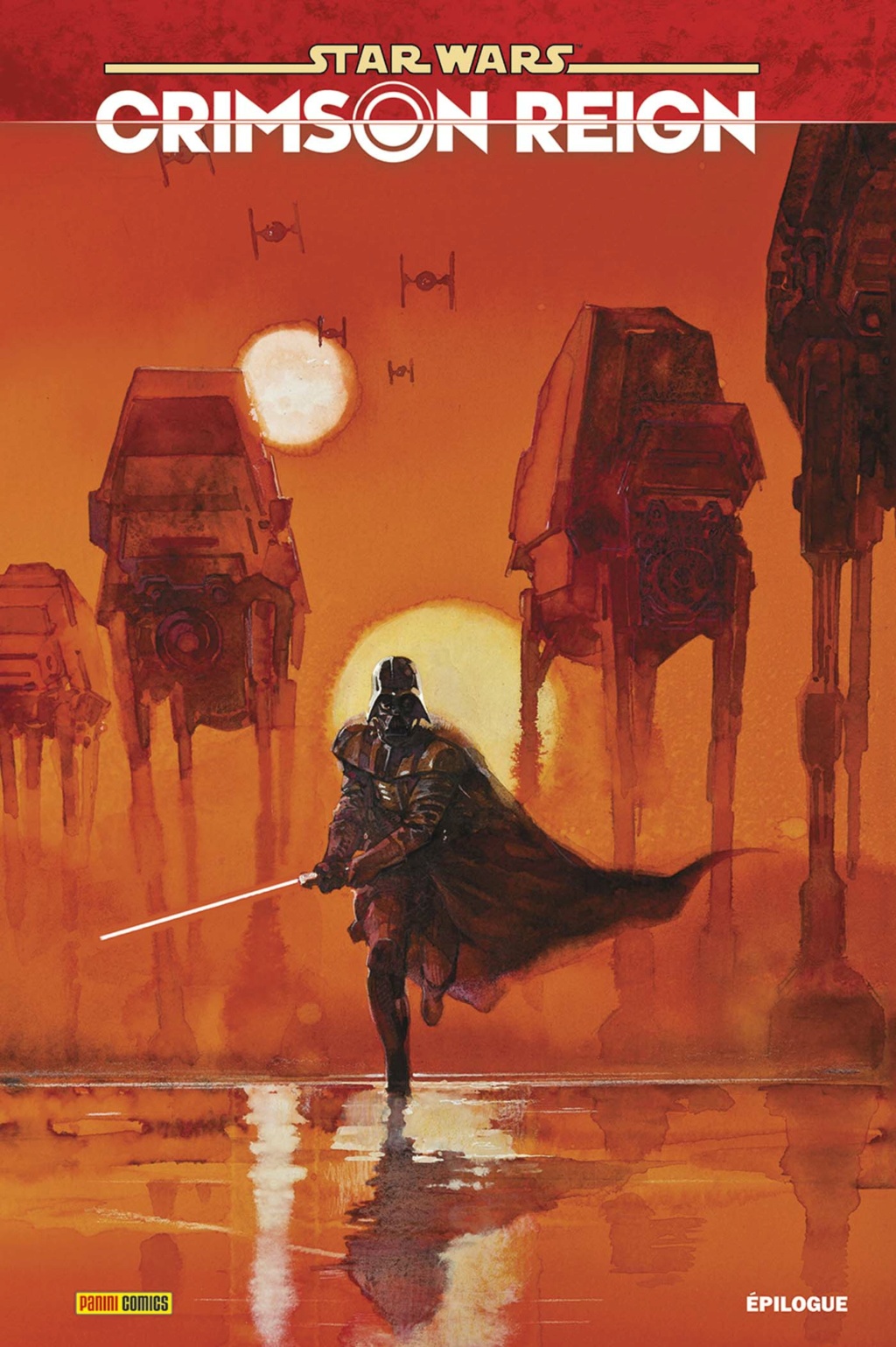 Edition Collector - Couverture d'Alex Maleev pour Star Wars (2020) #25
Retrouvez Dark Vador, Sabé et Ochi dans le comic book consacré au Seigneur Noir des Sith, tandis que la série Star Wars célèbre un double anniversaire :
le centième épisode de la série depuis 2015 et le centième épisode écrit par Charles Soule !
L'occasion de retrouver Obi-Wan Kenobi, Poe Dameron mais aussi Kylo Ren.
Charles Soule et ses collègues inscrivent les évènements de cette saga entre L'Empire Contre-Attaque et Le Retour du Jedi, autour d'une trilogie de récits sur l'Aube Écarlate :
après War of the Bounty Hunters et Crimson Reign, nous découvrirons le dernier volet Hidden Empire au cours de l'année 2023.
Pour faire le pont entre Crimson Reign et Hidden Empire, les fans pourront poursuivre leur lecture avec l'épilogue de Crimson Reign puis, au printemps, avec le prologue d'Hidden Empire.