Star Wars Crimson Reign Tome 03 - PANINI


Sortie prévue en librairie le 14 septembre 2022Edition Régulière - Couverture souple
Couverture de LEINIL FRANCIS YU pour STAR WARS: CRIMSON REIGN #4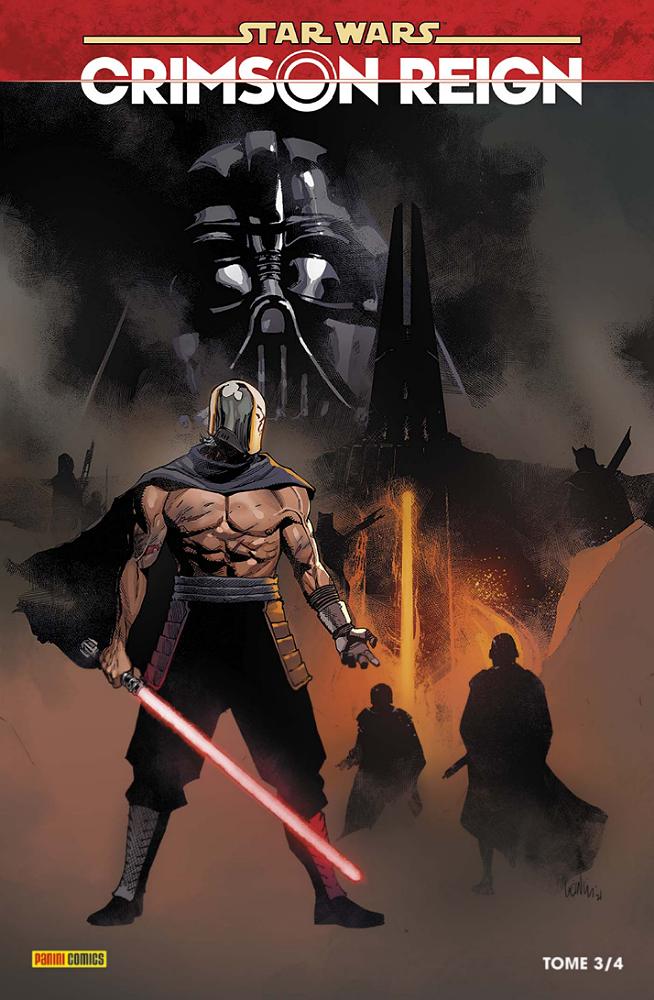 Edition Collector - Couverture rigide
Couverture de RYAN STEGMAN pour Darth Vader #20 (2020)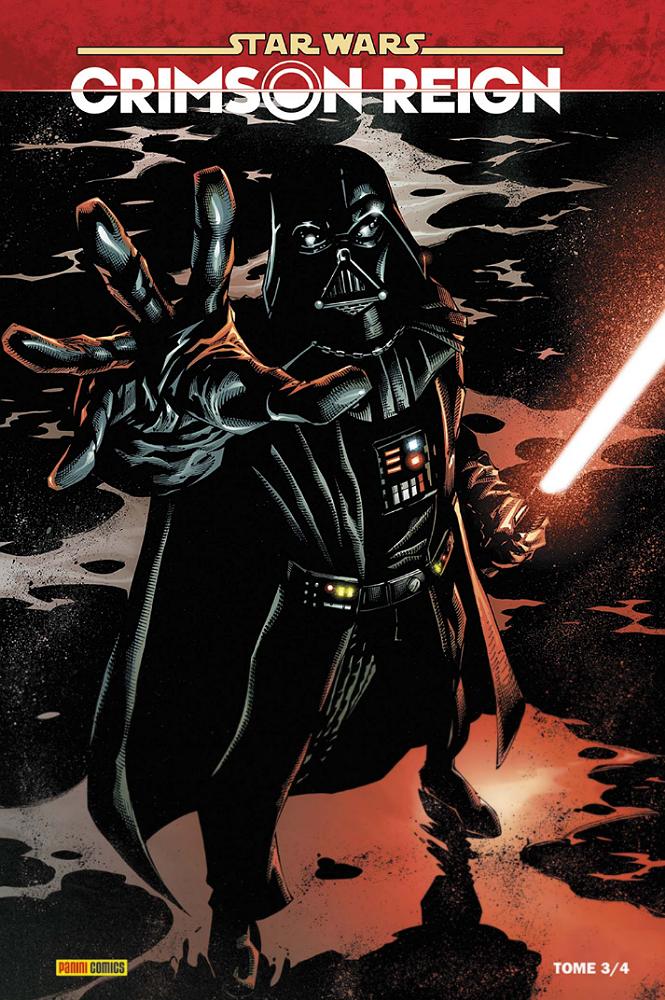 STAR WARS : CRIMSON REIGN T03
Charles Soule, Ethan Sacks, Steven Cummings, Guiu Vilanova… I Bimestriel, 160 pages, 16,00 € (édition régulière), 20,99 € (édition collector)
Un élément crucial est précieusement gardé dans la Forteresse Vador, et les Chevaliers de Ren doivent s'en emparer.
Pendant ce temps, Dark Vador a découvert que l'influence de l'Aube Écarlate dans la galaxie était bien plus étendue qu'il ne l'imaginait…
(Contient les épisodes US Crimson Reign (2022) 4, Darth Vader (2020) 20, Doctor Aphra (2020) 19, Bounty Hunters (2020) 21-22 et Star Wars (2020) 22-23, inédits)
Les Chevaliers de Ren ont leur rôle à jouer dans le plan de Qi'ra pour déstabiliser l'Empire, et leur tâche est sans doute la plus importante.
Quelque chose d'essentiel est enfermée dans la Forteresse de Dark Vador et les Chevaliers doivent s'en emparer, alors que tout l'univers Star Wars est impacté par ces événements !
CRIMSON REIGN prend la suite directe de WAR OF THE BOUNTY HUNTERS et vous propose la série éponyme ainsi que tous les épisodes les plus récents des séries
Star Wars : Star Wars, Darth Vader, Doctor Aphra ou encore Bounty Hunters !
Cette nouvelle série de quatre albums marque la deuxième phase d'une trilogie qui refaçonnera totalement l'histoire de la galaxie Star Wars !
Toutes les infos sur la version US de cette série:
https://www.galaxie-starwars.com/t11622-star-wars-crimson-reign-marvel-us
160 pages