100% Star Wars - Star Wars Crimson Reign - PANINI


04 janvier 2023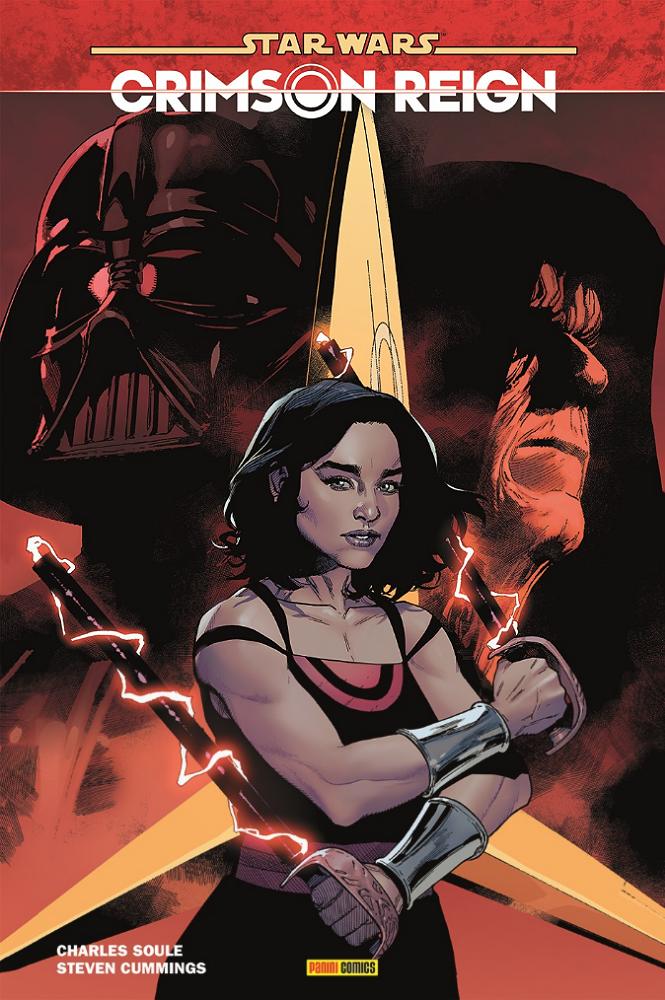 100% STAR WARS : STAR WARS – CRIMSON REIGN
Charles Soules, Steven Cummings I 120 pages, 18,00 €
Déterminée à plonger la galaxie dans le chaos, Lady Qi'ra met en chantier un gigantesque plan qui pourrait bien rebattre les cartes dans une galaxie très, très lointaine.
Retrouvez l'intégralité de la saga principale dans un recueil immanquable.
(Contient les épisodes US Crimson Reign (2021) 1-5, précédemment publiés dans CRIMSON REIGN 1-4)
Scénariste : Charles Soule
Illustration : Steven Cummings
La Guerre des Chasseurs de Prime est terminée, pourtant ce n'était qu'un commencement !
Une nouvelle ère débute pour l'univers Star Wars, avec le retour de personnages appréciés, des rebondissements spectaculaires et
une aventure se déroulant parmi les méandres les plus obscurs de Star Wars, jusqu'au palais impérial de Coruscant.
L'histoire qui a commencé avec WAR OF THE BOUNTY HUNTERS se poursuit dans le deuxième chapitre d'une trilogie épique qui va remodeler la galaxie Star Wars pendant l'âge de la rébellion !
L'organisation criminelle connue sous le nom de Crimson Dawn s'est réveillée - mais quel est leur objectif, et comment comptent-ils l'atteindre ?
Et comment l'Alliance rebelle et l'Empire vont-ils réagir à ce nouvel acteur du pouvoir galactique ?
Avec le retour de personnages célèbres, des rebondissements surprenants, des exploits épiques de la Force et une histoire qui va du monde souterrain le plus sombre jusqu'au Palais Impérial de Coruscant,
CRIMSON REIGN est une saga Star Wars comme aucune autre !