Star Wars Crimson Reign Tome 04 - PANINI


Sortie prévue en librairie le 16 novembre 2022Edition Régulière - Couverture souple
Couverture de LEINIL FRANCIS YU pour STAR WARS: CRIMSON REIGN #5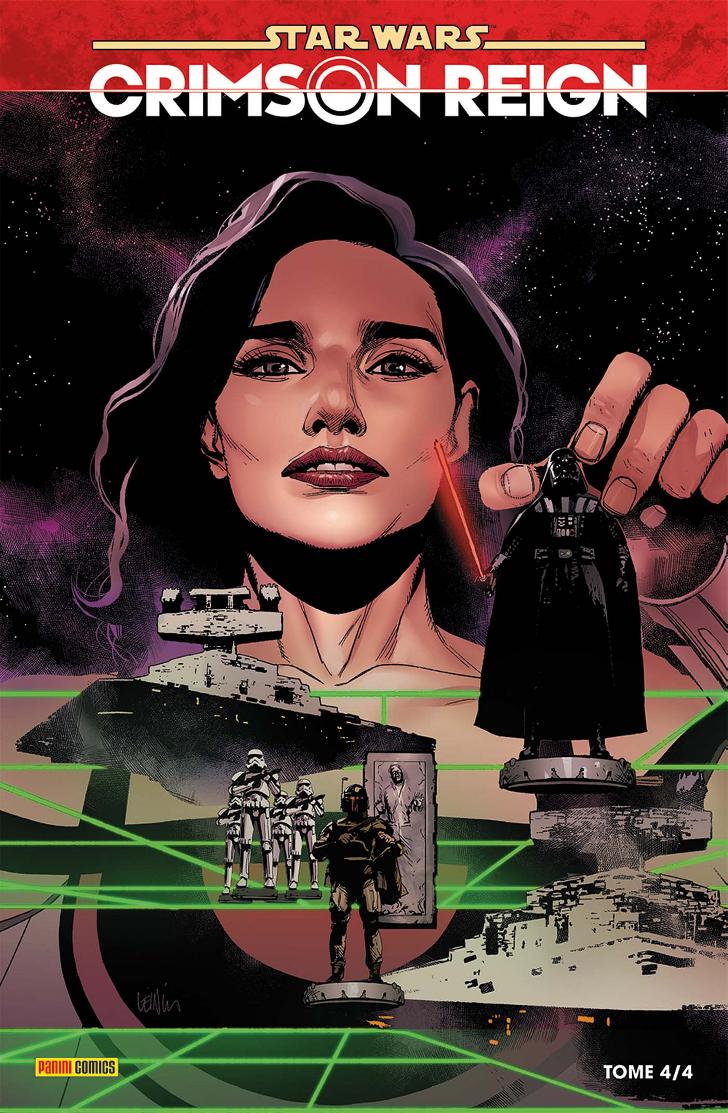 Edition Collector - Couverture rigide
Couverture de PAUL RENAUD pour Darth Vader #22 (2020)
Charles Soule (Scénario)
Greg Pak, Ethan Sacks, Alyssa Wong, Steven Cummings, Ramon Rosanas, Raffaele Ienco, Minkyu Jung (Dessins)
Bimestriel, 160 pages,
16,00 € (édition régulière), 20,99 € (édition collector)
Conclusion de la mini-série Crimson Reign qui dévoile les plans de Lady Qi'ra et le projet de l'Aube Écarlate pour mettre à mal l'Empire Galactique.
Mais l'héroïne du film Solo: A Star Wars Story commet une erreur qui pourrait s'avérer fatale : sous-estimer Palpatine...
Suite de la prépublication des séries Star Wars dans l'ère éditoriale qui fait suite à War of the Bounty Hunters. Après War of the Bounty Hunters et Crimson Reign,
la trilogie consacrée à Qi'ra trouvera sa conclusion avec Hidden Empire.
(Contient les épisodes US Crimson Reign (2022) 5, Darth Vader (2020) 21-22, Doctor Aphra (2020) 20-21, Bounty Hunters (2020) 23 et Star Wars (2020) 24, inédits)
Cette nouvelle série de quatre albums marque la deuxième phase d'une trilogie qui refaçonnera totalement l'histoire de la galaxie Star Wars !
Toutes les infos sur la version US de cette série:
https://www.galaxie-starwars.com/t11622-star-wars-crimson-reign-marvel-us