Star Wars: The Mandalorian - 1/6th scale IG-12 With Accessories Collectible Set - Hot Toys
"Yes. Yes. Yes. Yes. Yes. No."
Lorsque The Mandalorian et Grogu reviennent sur Nevarro avec les autres Mandaloriens qui ont emprunté un chemin différent pour se préparer à reprendre Mandalore,
le Haut Magistrat Greef Karga a fait don de l'IG-11 reconstruit, maintenant appelé IG-12, pour que le jeune enfant trouvé puisse l'utiliser.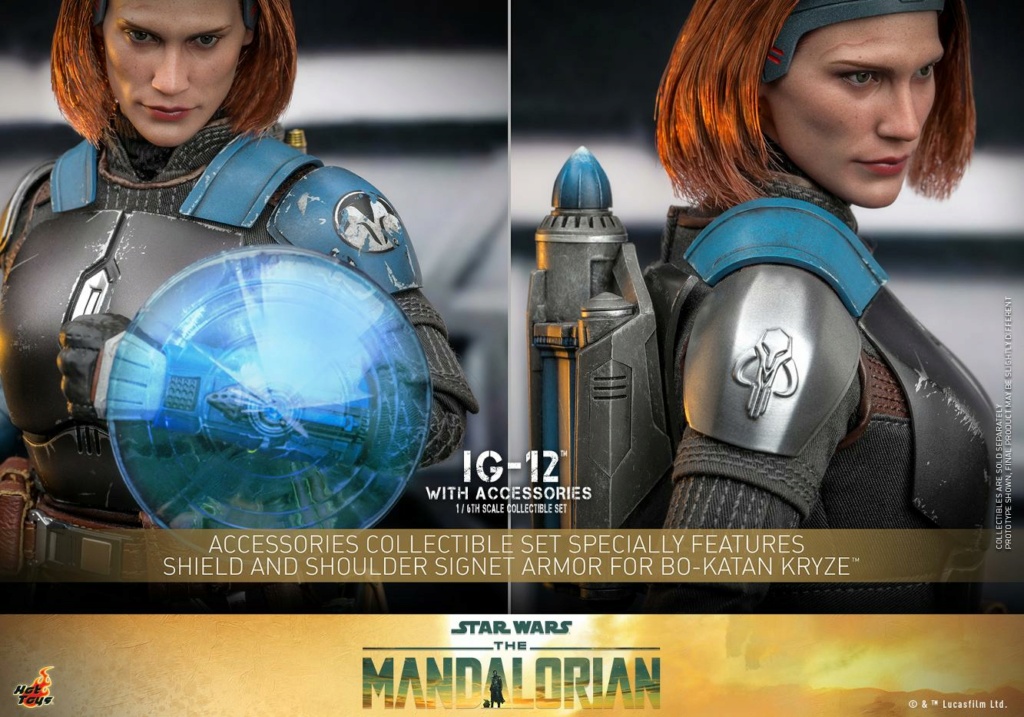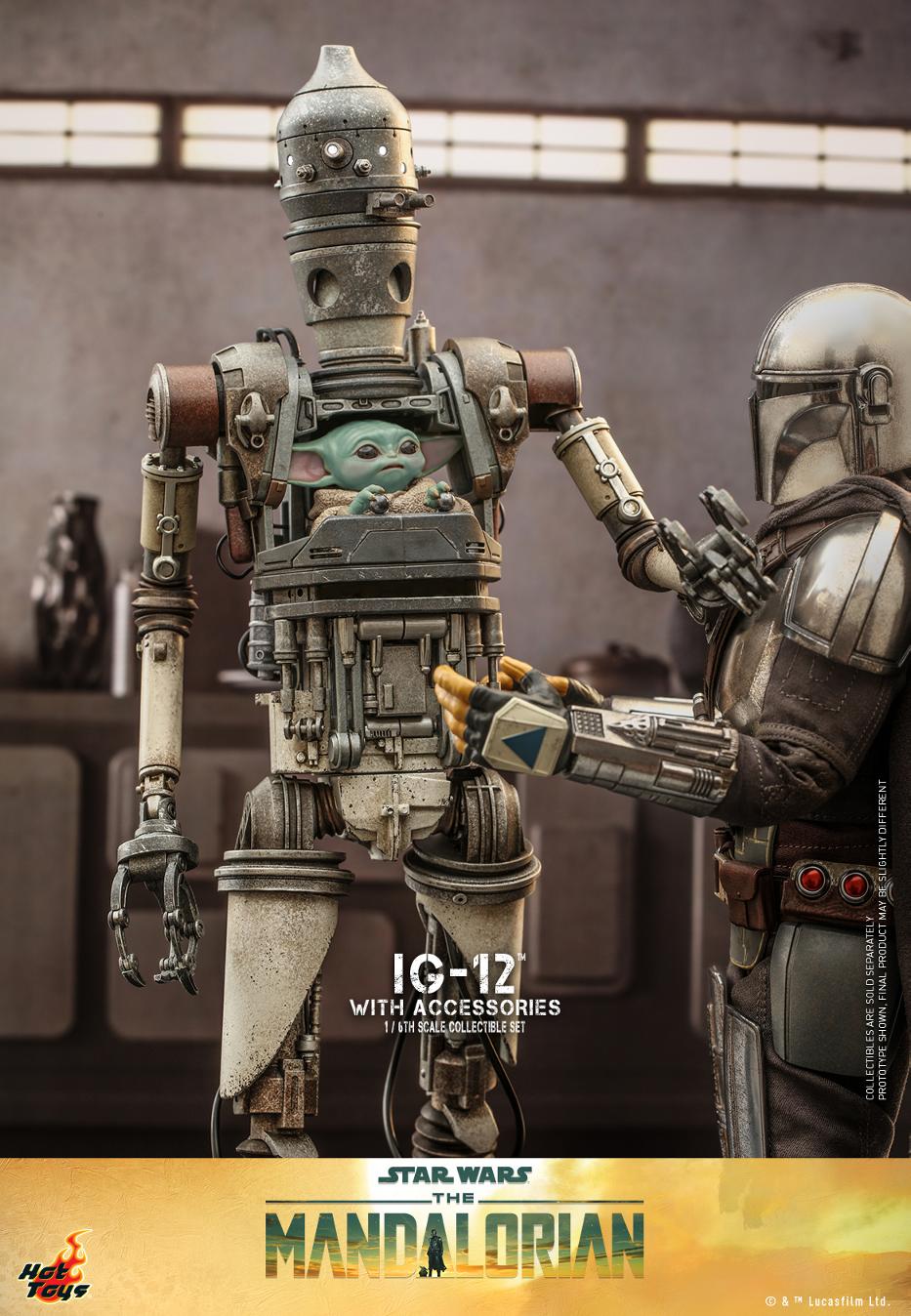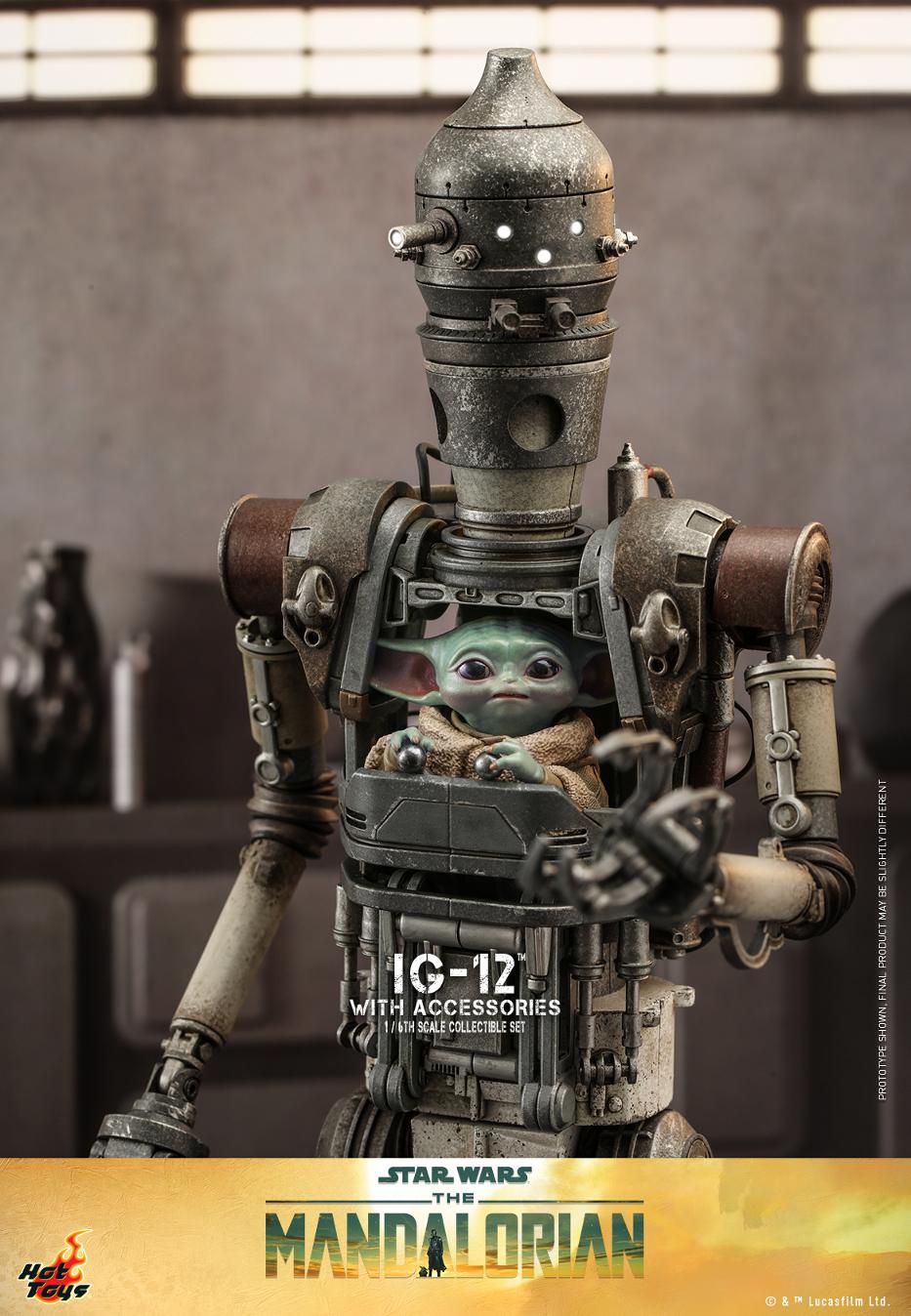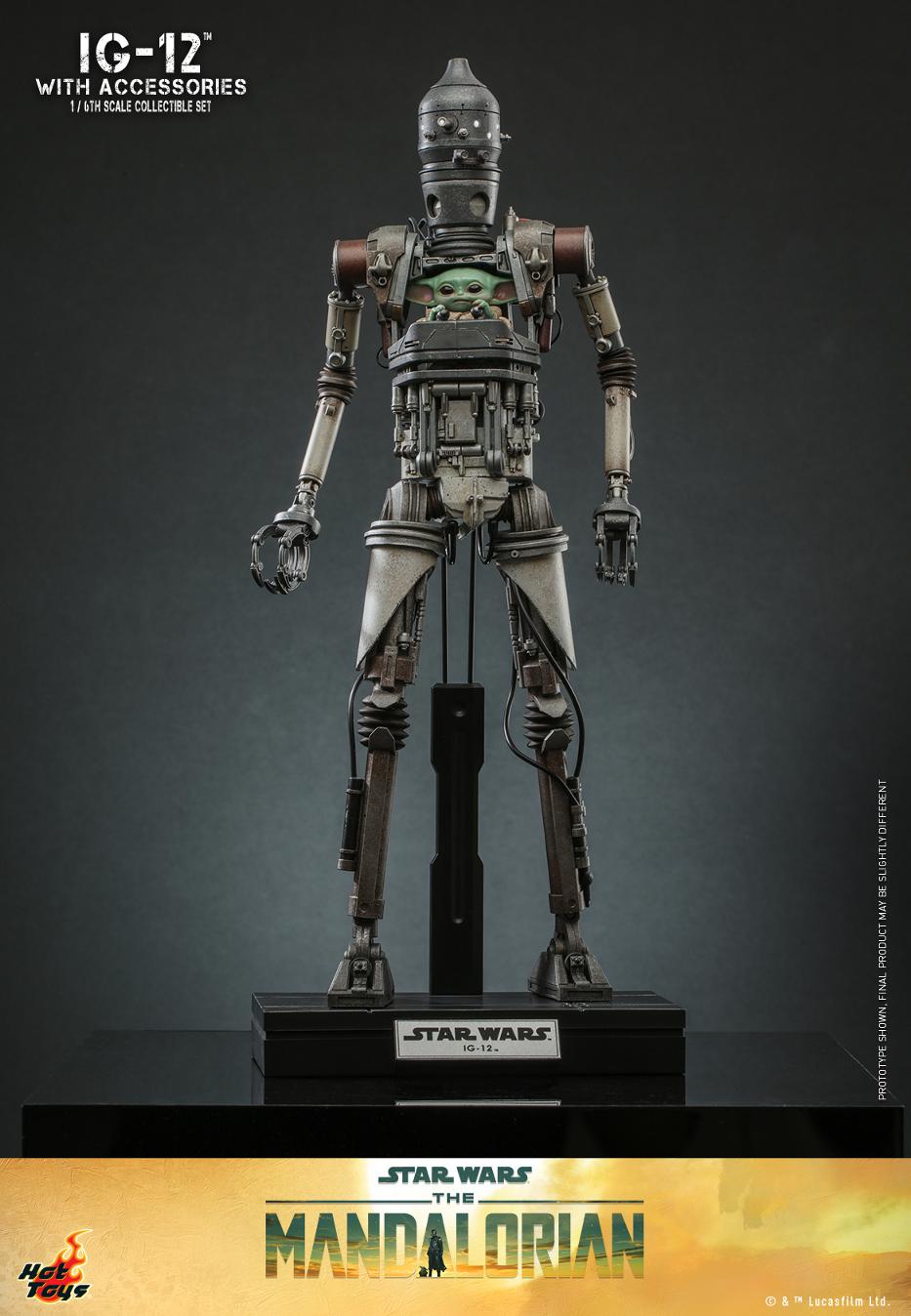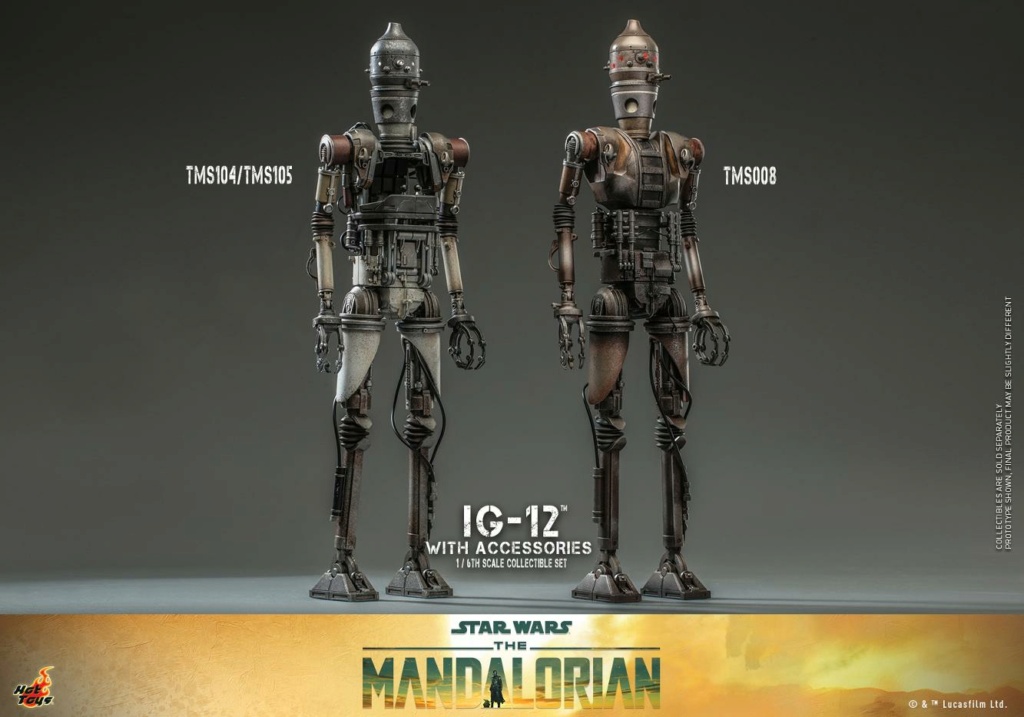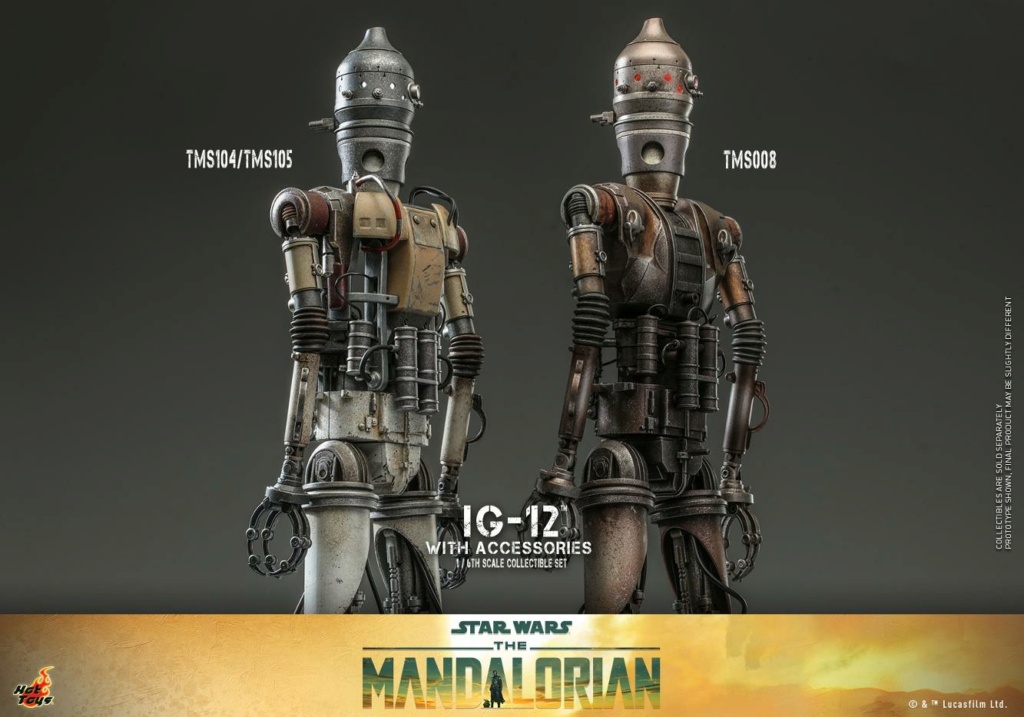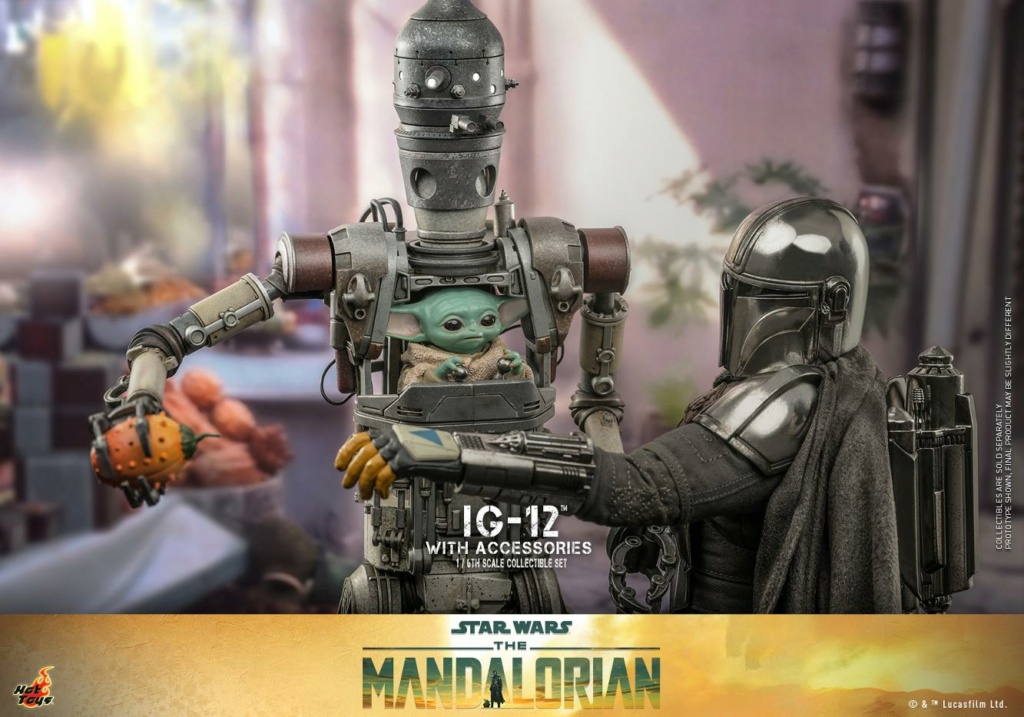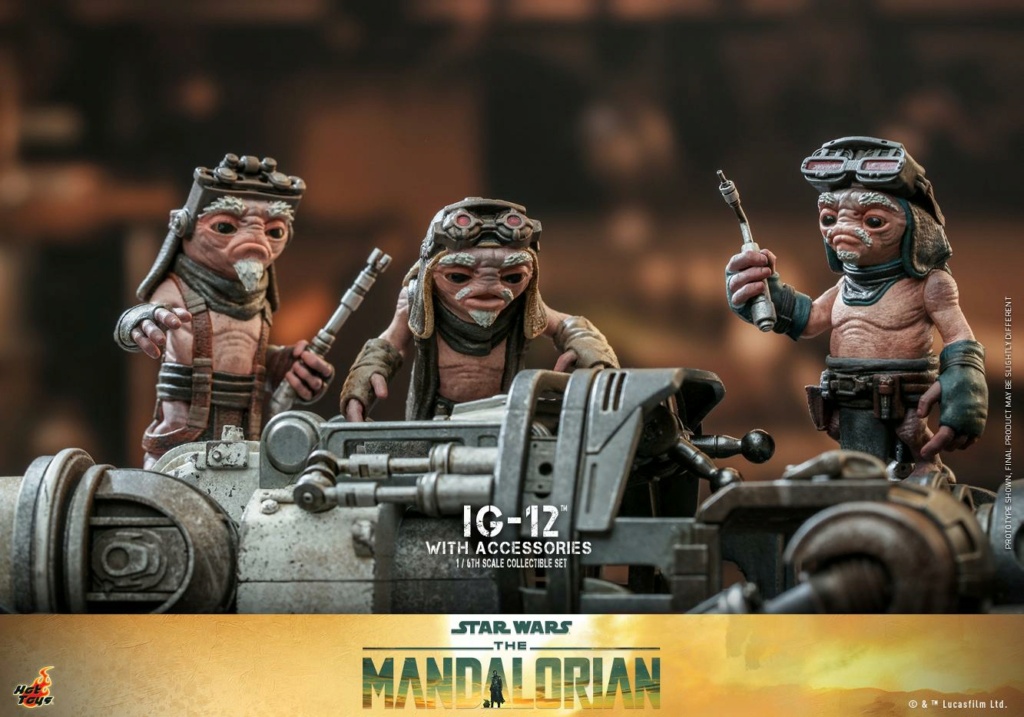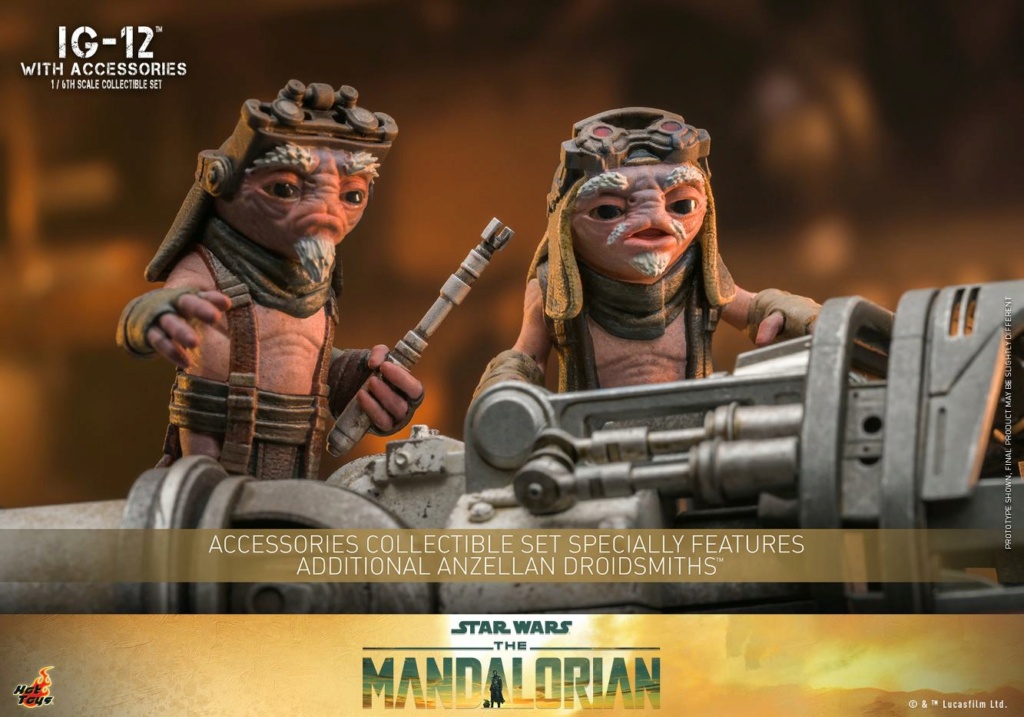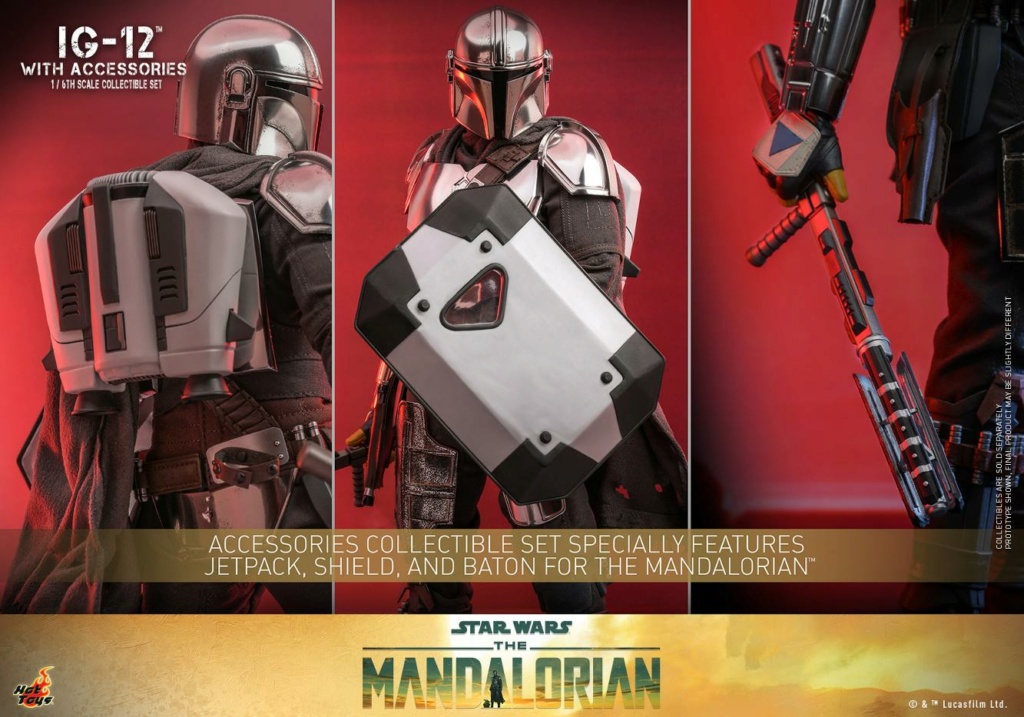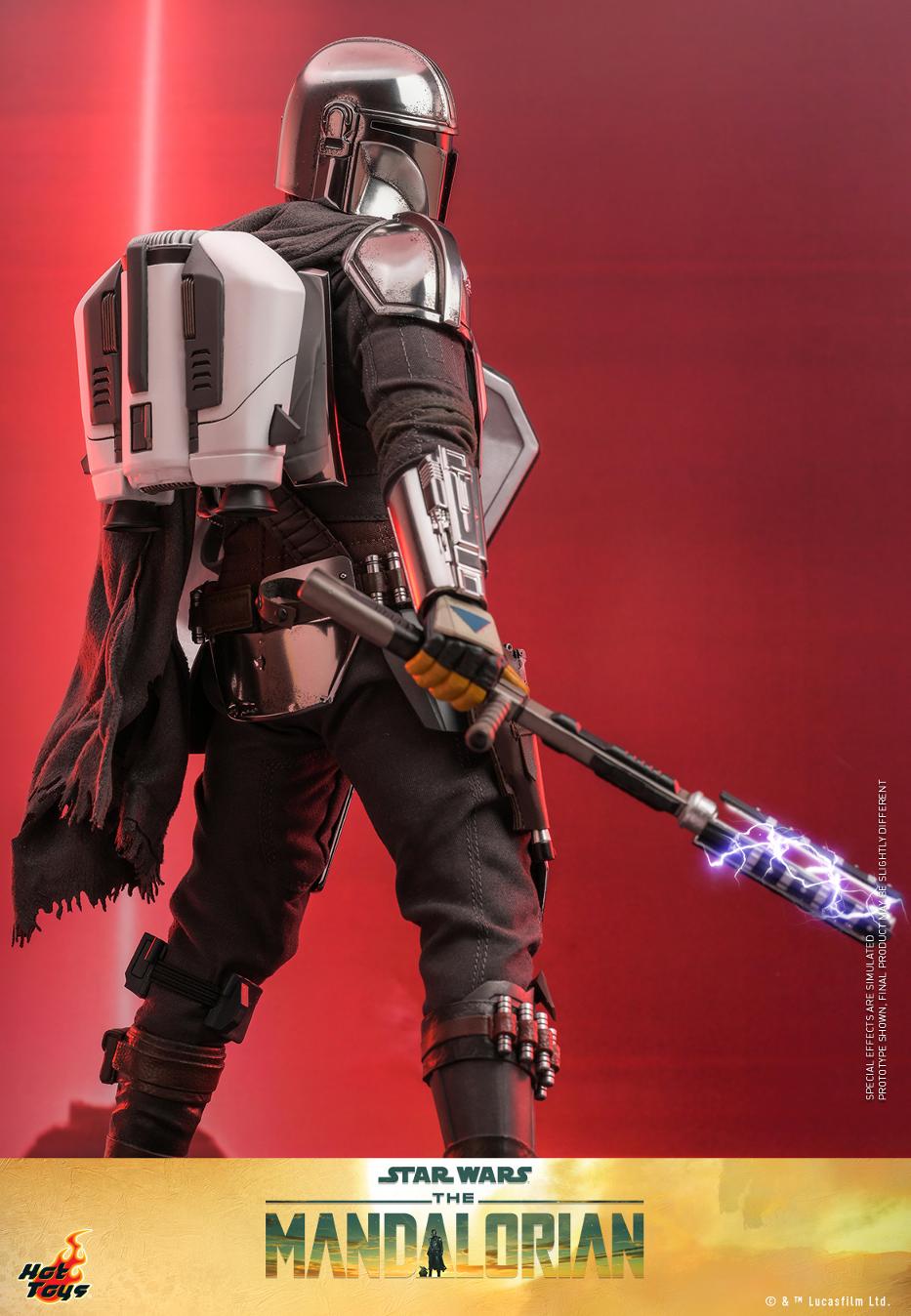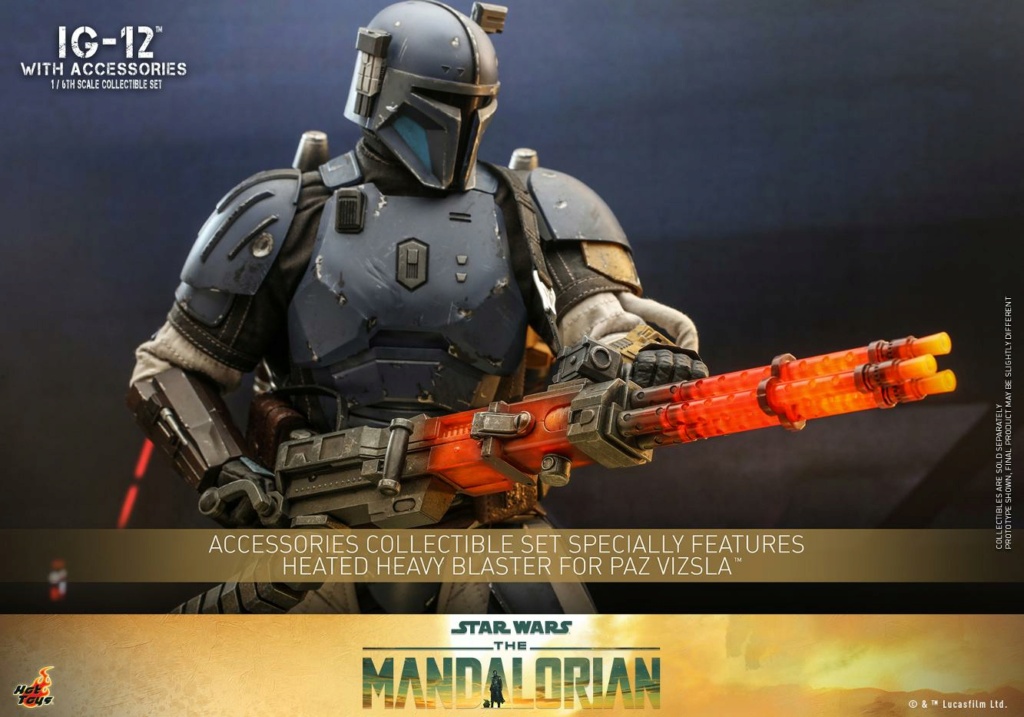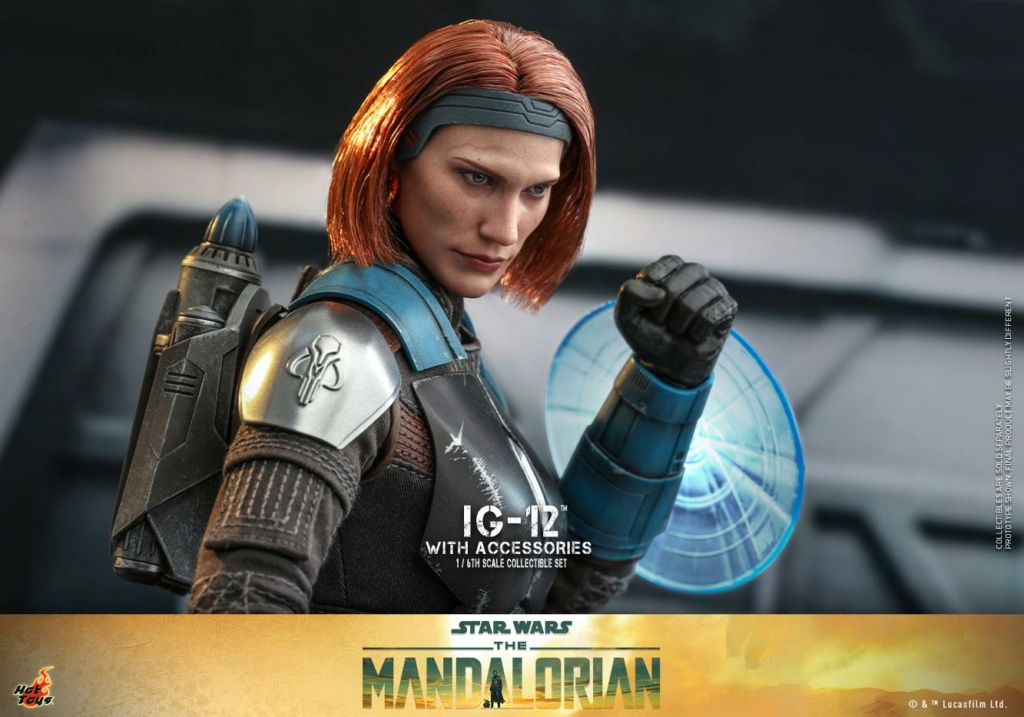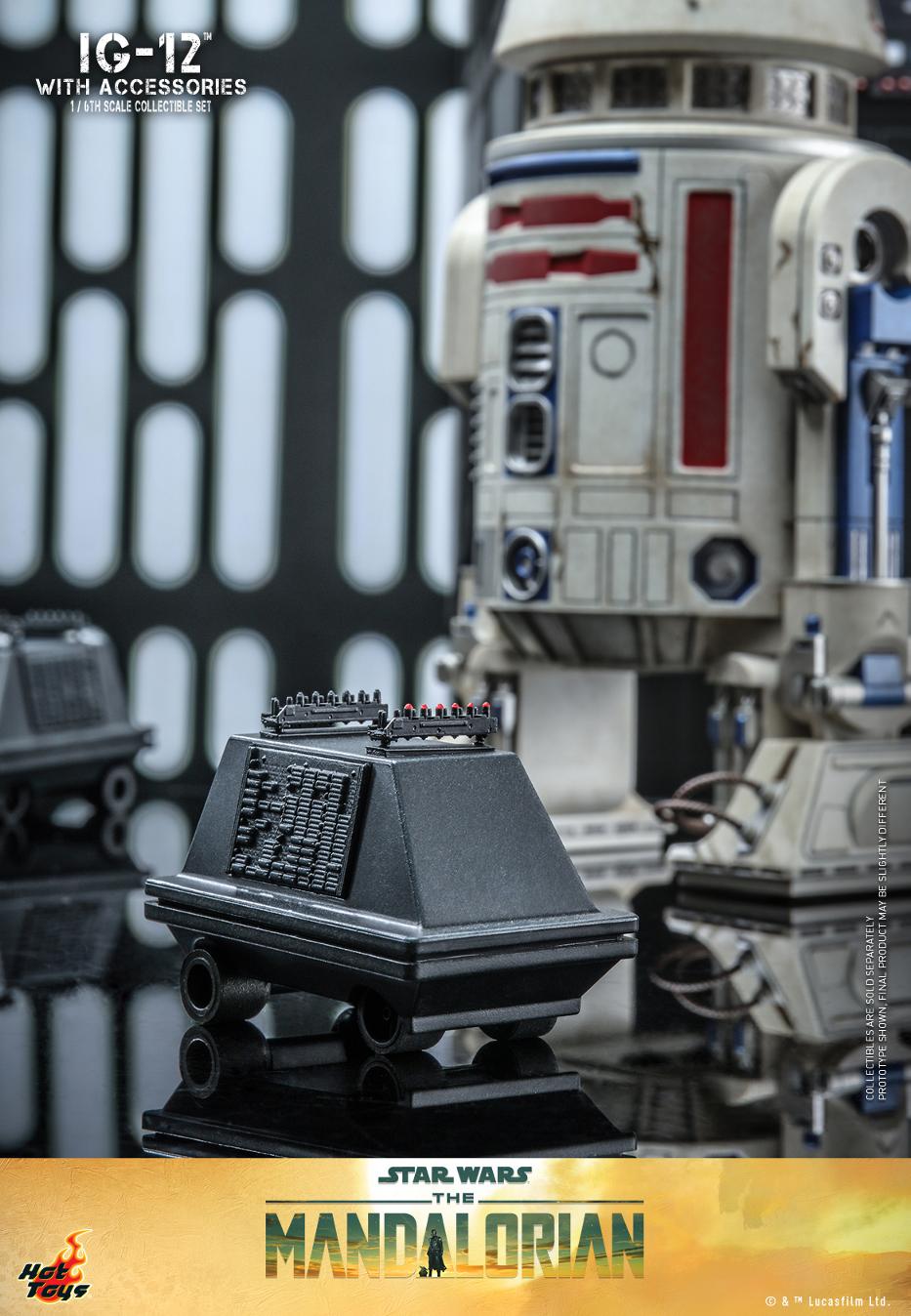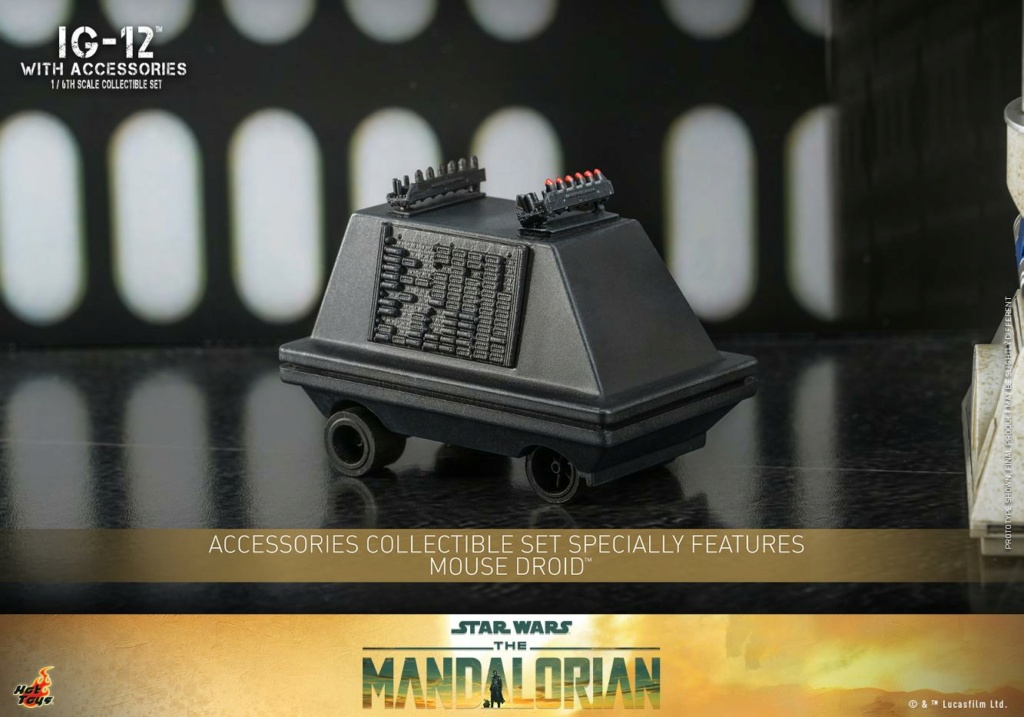 Aujourd'hui, Hot Toys est ravi de présenter officiellement la figurine de collection IG-12 à l'échelle 1/6ème avec accessoires, basée sur la dernière saison de la série live action The Mandalorian !
La figurine de collection très précise est spécialement dotée d'un corps mécanique très détaillé avec de nombreuses articulations et d'un cockpit avec Grogu,
d'effets de vieillissement habilement appliqués, d'une fonction d'effet sonore qui ressemble aux réponses " Yes et No " d'IG-12, d'un Anzellan Droidsmiths avec des bras interchangeables,
d'accessoires culinaires et d'un support de présentation de la figurine.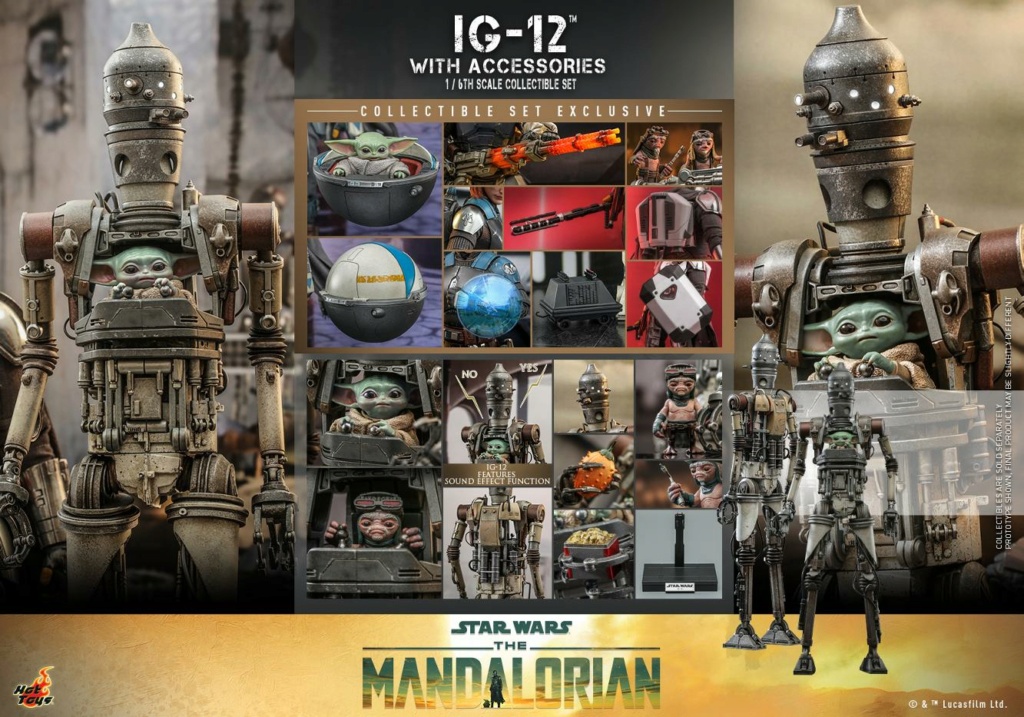 D'autres accessoires très détaillés comprenant Grogu avec un landau, deux Droidsmiths Anzellan supplémentaires dans différentes poses, la nouvelle armure de Bo-Katan et son bouclier énergétique,
le blaster lourd de Paz Vizsla, le bouclier, le bâton et le jetpack du Commando blindé impérial, ainsi qu'une souris droïde à associer à d'autres figurines à collectionner de la série The Mandalorian !
IG-12 Sixth Scale Figure - Hot Toys



Précommande ouverte
Livraison: Avril 2024 - Septembre 2024
360$ + TAXES
FB Hot Toys