Star Wars: Attack of the Clones - 1/6th scale Super Battle Droid Collectible Figure - Hot Toys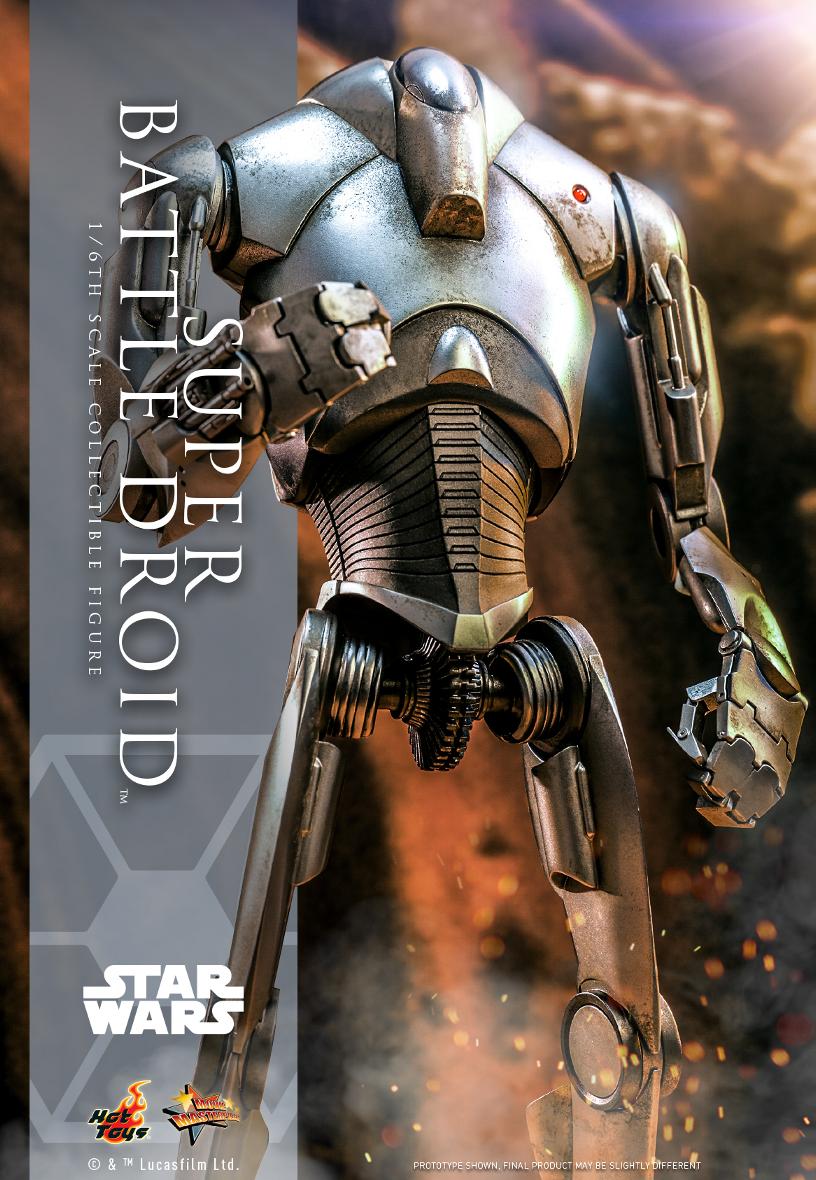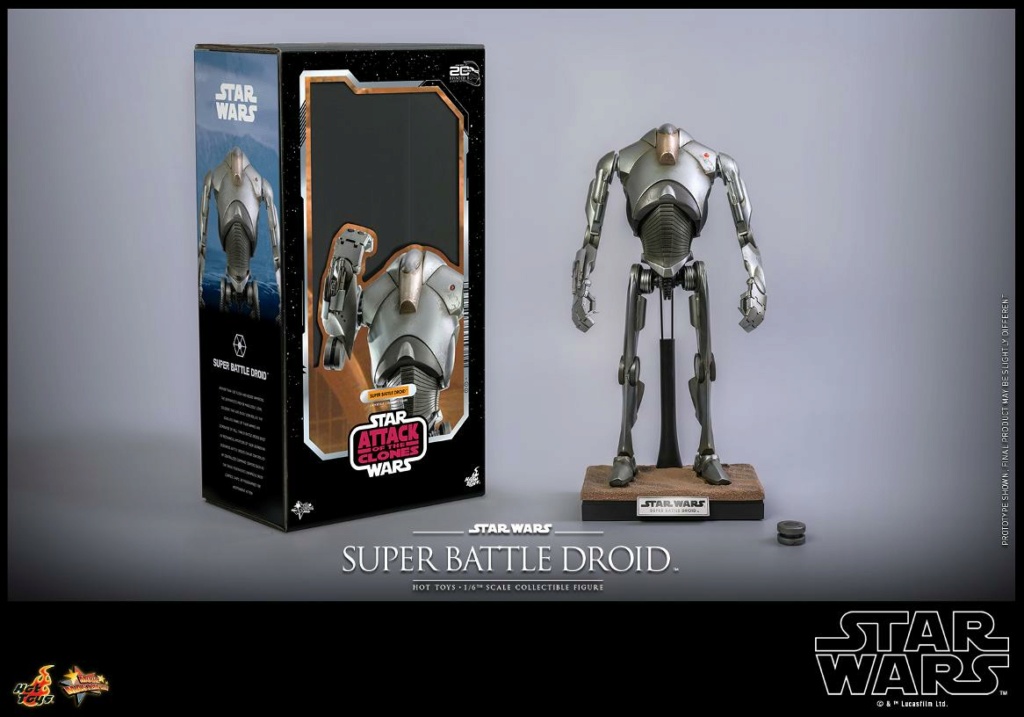 L'infanterie utilisée par la Fédération du commerce présentait plusieurs lacunes importantes qui ont été soigneusement étudiées par les concepteurs des droïdes de combat.
De ces recherches est né le super droïde de combat, une version plus massive, plus forte et plus avancée du soldat mécanique standard.
Le super droïde de combat n'a besoin d'aucun signal de commande pour fonctionner et dispose donc d'un degré d'indépendance limité.
Ils sont intrépides et infatigables, et courent à toute vitesse au combat, leurs canons sortis, tirant jusqu'à ce qu'ils aient réduit leurs cibles en ruines fumantes.
Pour célébrer le 20e anniversaire de Star Wars : Attack of the Clones, Hot Toys est heureux de présenter aujourd'hui la figurine à collectionner du Super Battle Droid à l'échelle 1/6e !
La figurine à collectionner Super Battle Droid à l'échelle 1/6e est basée sur son apparition dans l'arène de combat Geonosis.
Elle présente une structure mécanique nouvellement développée avec de superbes applications de peinture métallique, une large palette d'articulations et un support de présentation sur le thème du sable !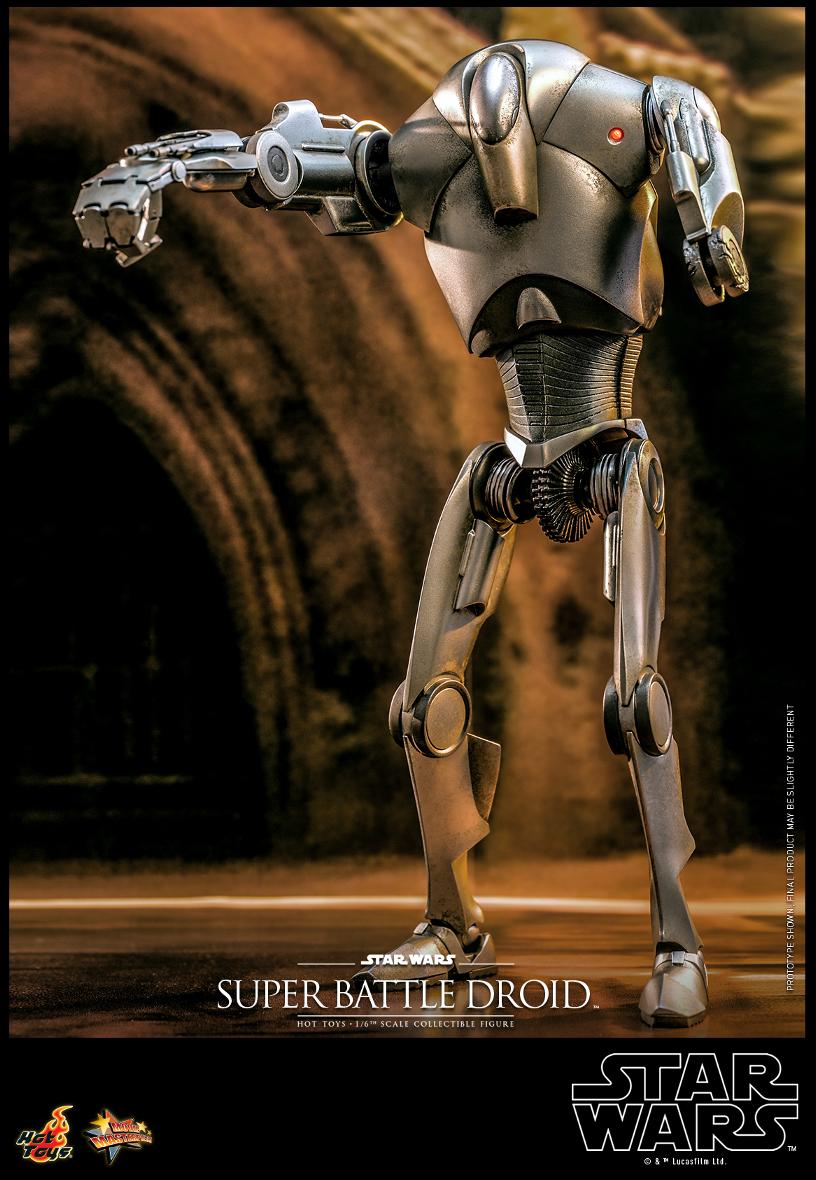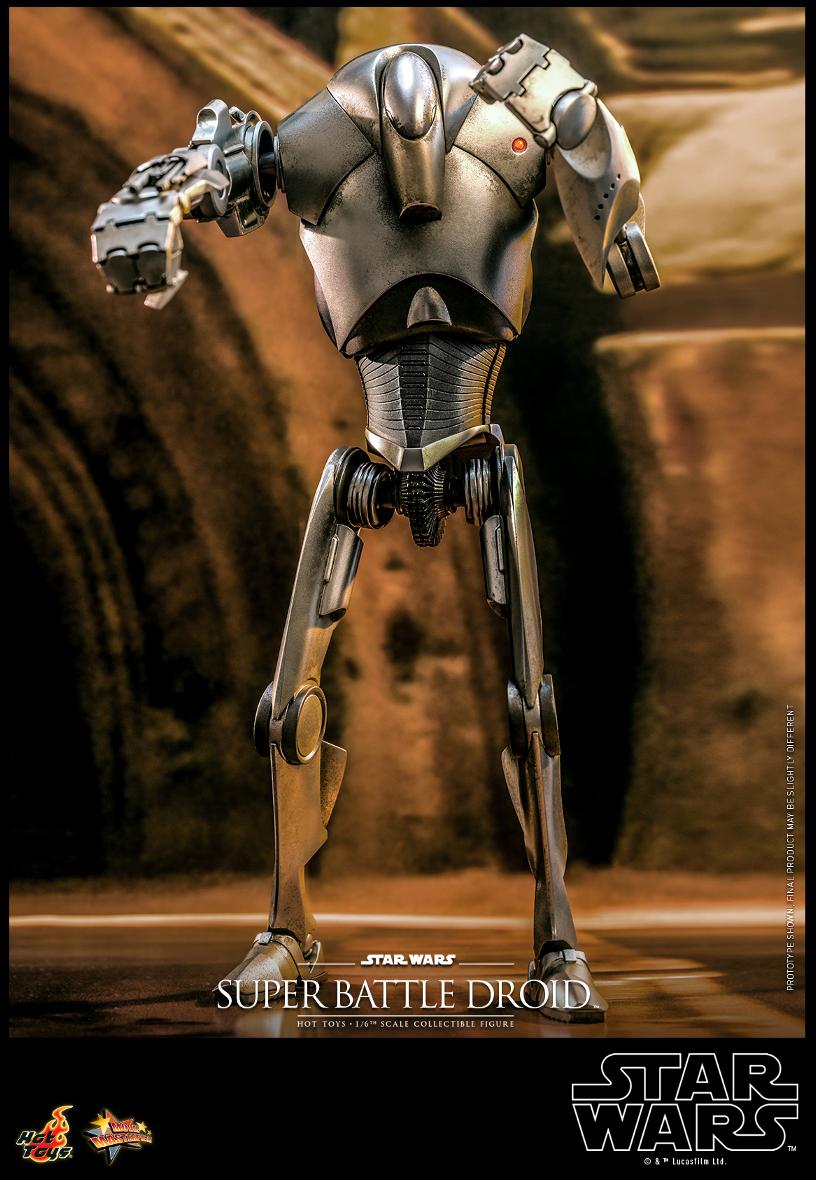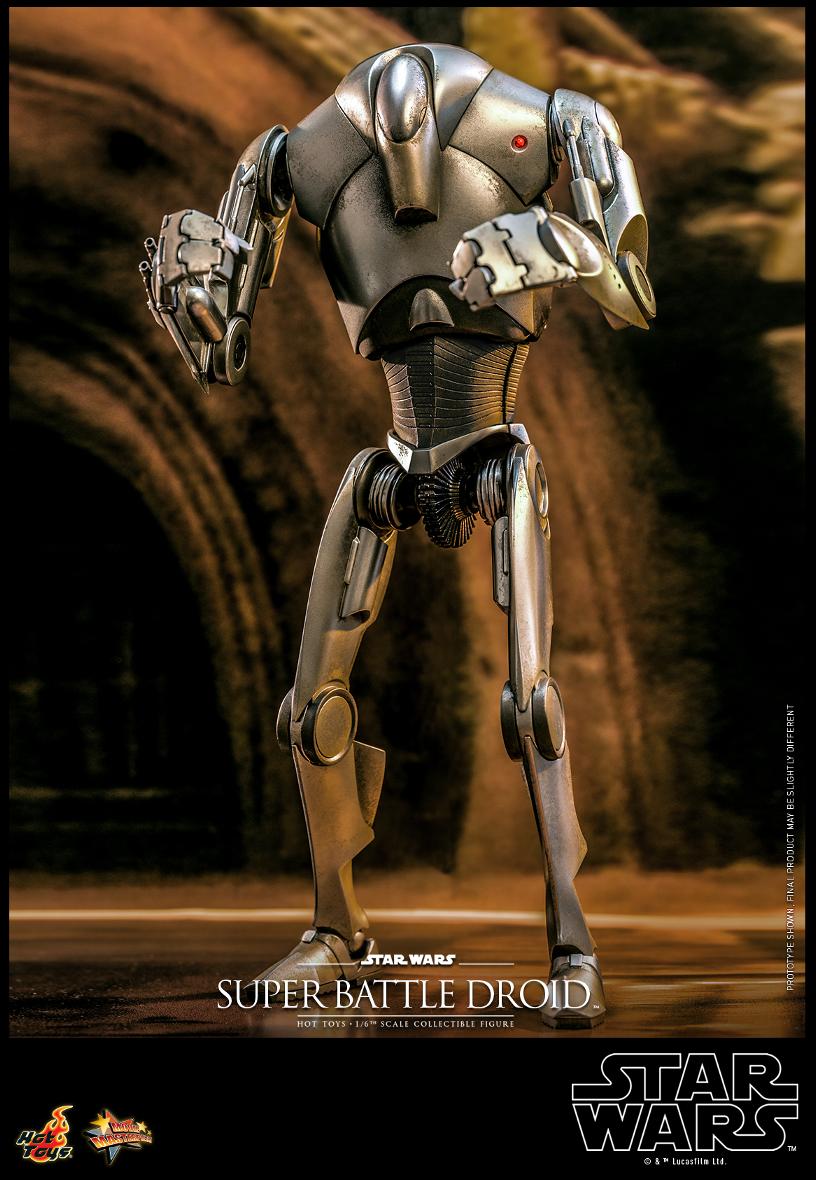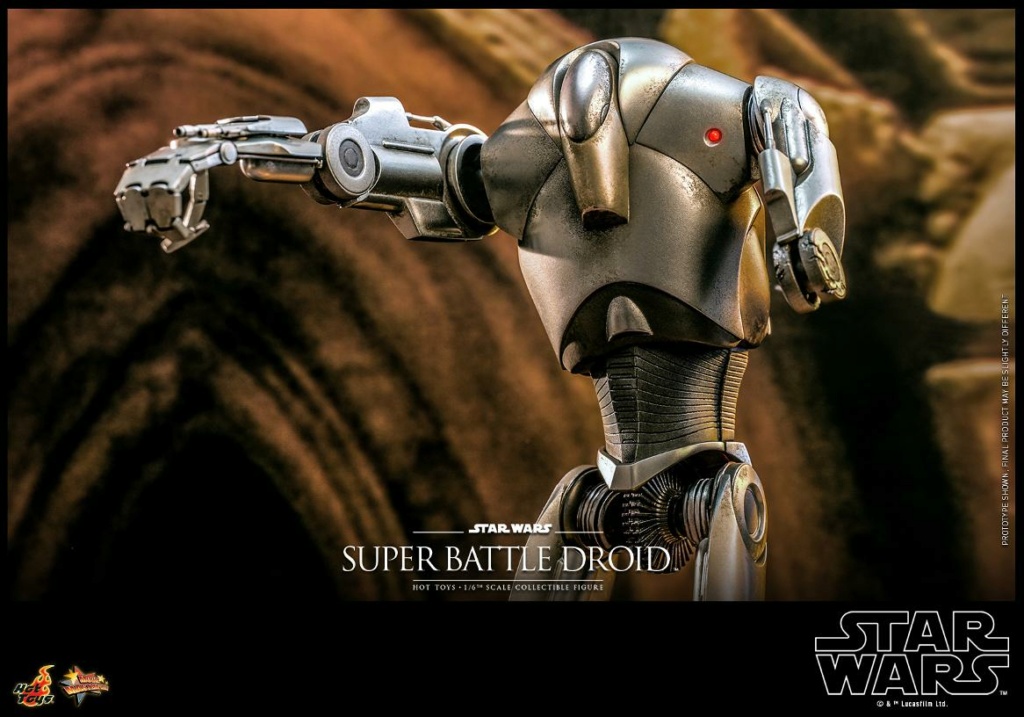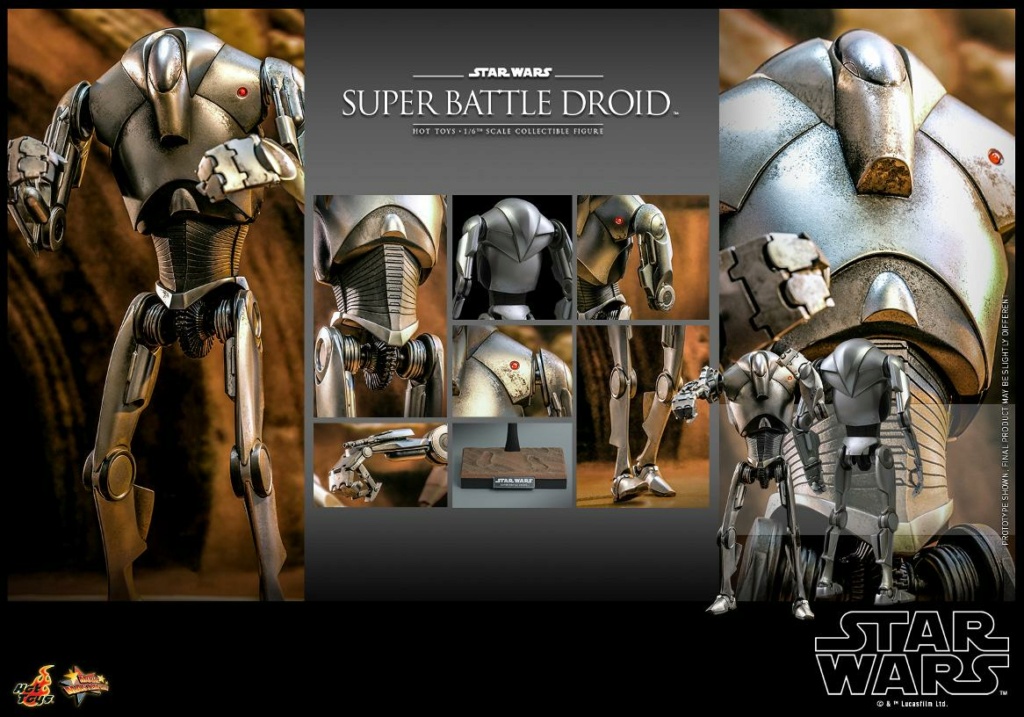 FB Hot Toys