Star Wars: Attack of the Clones - 1/6th scale Mace Windu Collectible Figure - Hot Toys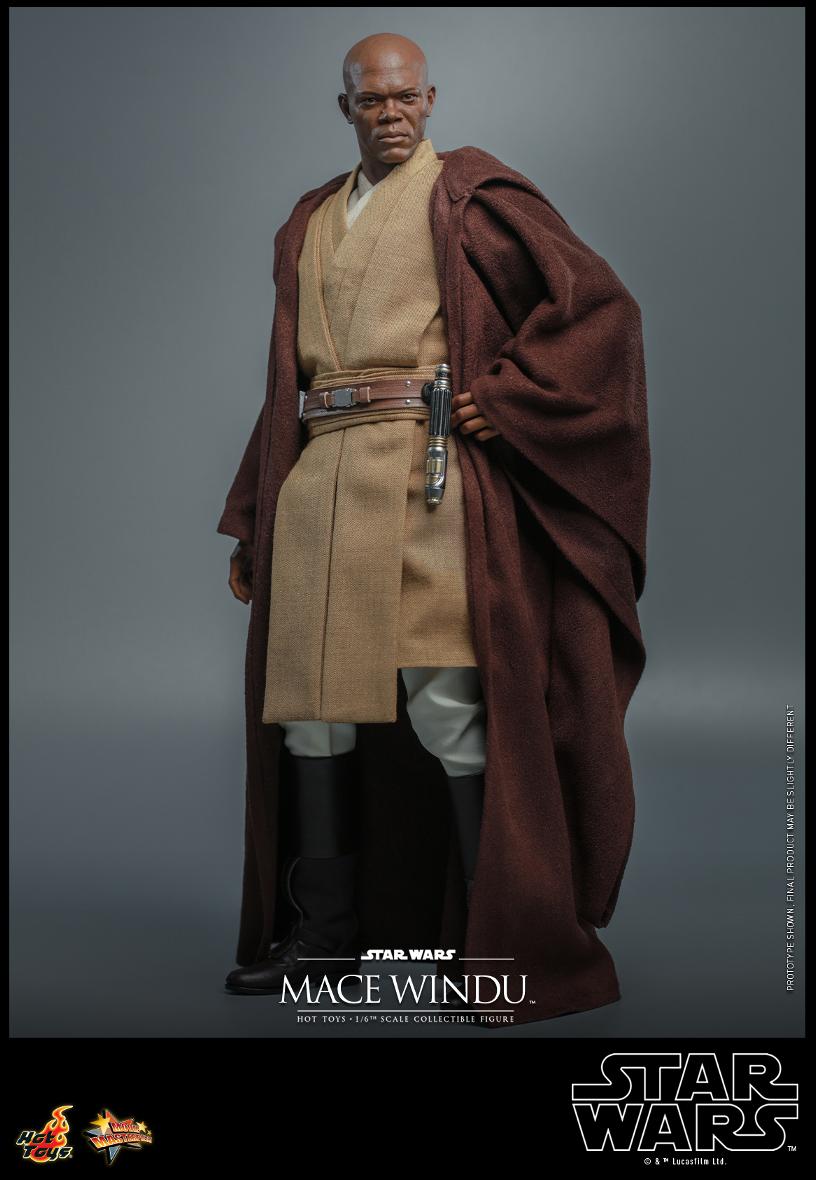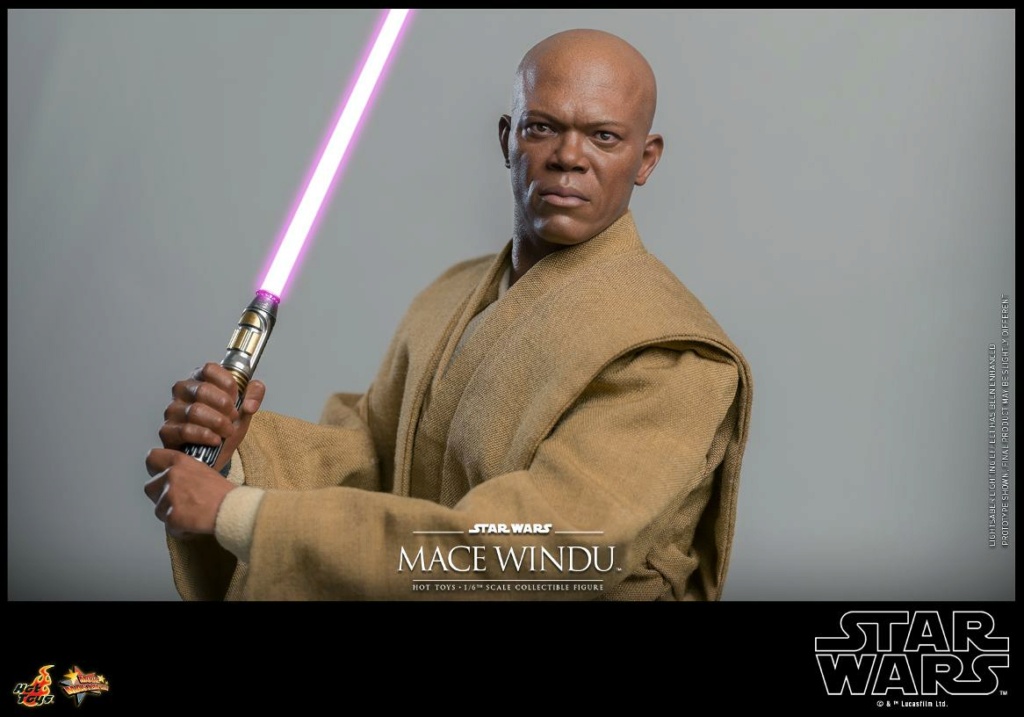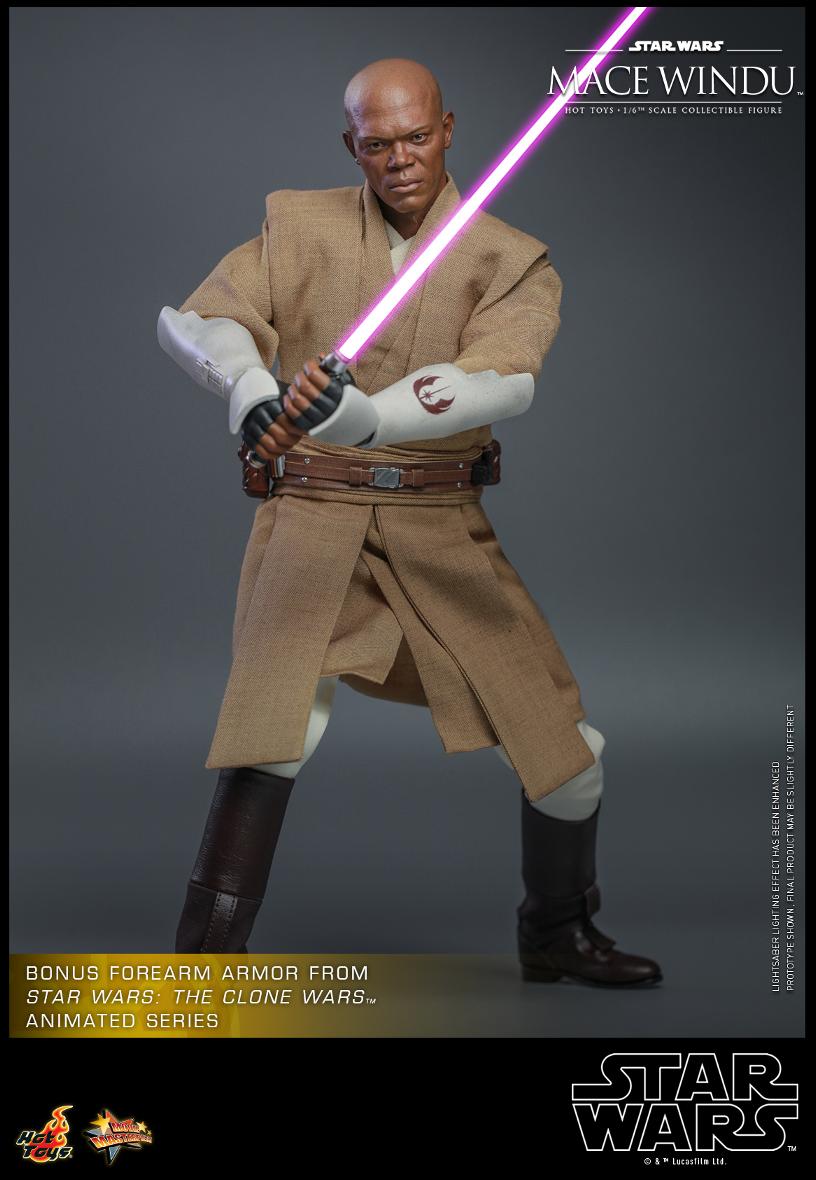 Le Maître Jedi doté d'un sabre laser à lame améthyste, Mace Windu était le chantre de l'Ordre Jedi, avec peu de tolérance pour les échecs du Sénat, les arguments des politiciens ou les opinions des Jedi rebelles.
Alors que la Guerre des Clones s'intensifiait, Mace sentait le côté obscur de la Force à l'œuvre, et savait que les ennemis des Jedi complotaient pour détruire l'Ordre et mettre fin à son règne sur la galaxie.
Pour célébrer le 20e anniversaire de Star Wars : l'Attaque des Clones, Hot Toys est heureux de présenter officiellement la figurine à collectionner de Mace Windu à l'échelle 1/6e !
Méticuleusement conçue sur la base de l'apparence de Mace Windu, la figurine à collectionner à l'échelle 1/6e comporte une nouvelle sculpture de la tête très ressemblante,
une robe et une tunique Jedi finement taillées, un sabre laser lumineux à LED, un holocaster avec hologramme de Yoda,
une base de présentation et en bonus une paire d'avant-bras inspirée de l'apparition de Mace Windu dans la série animée Star Wars : The Clone Wars !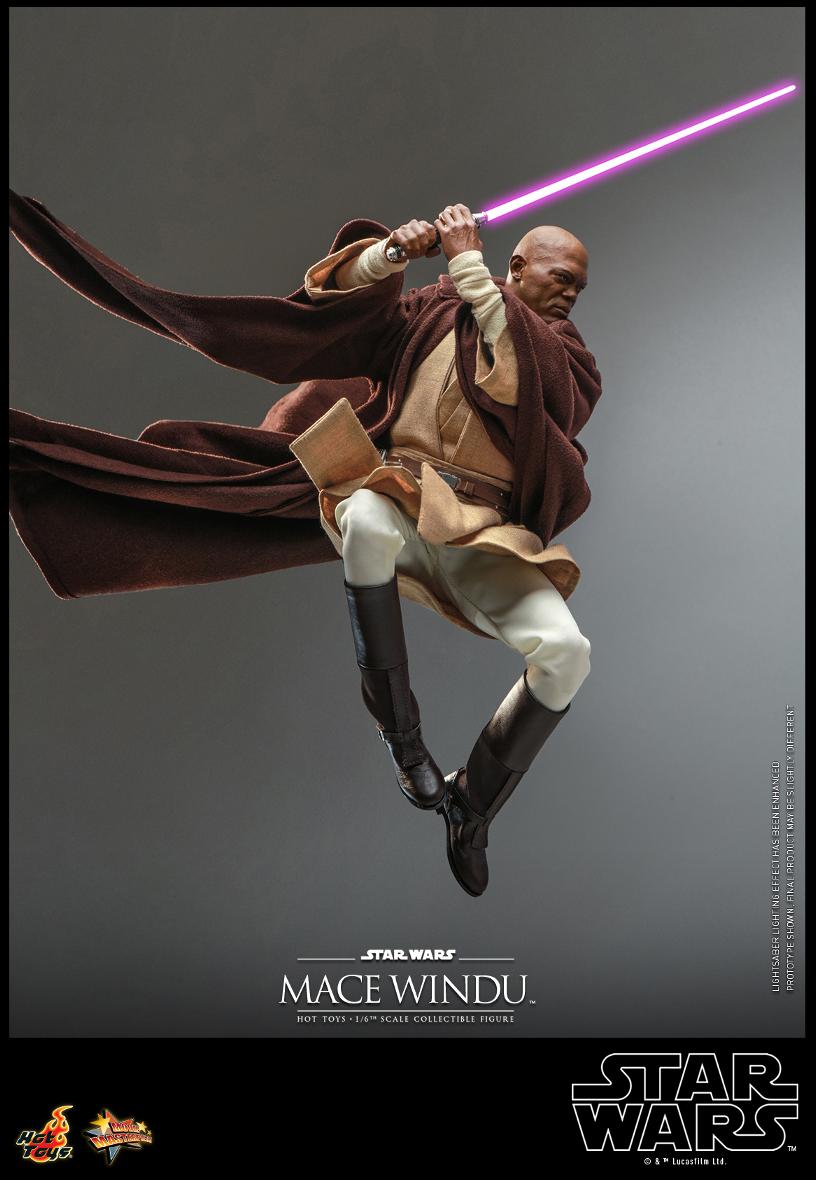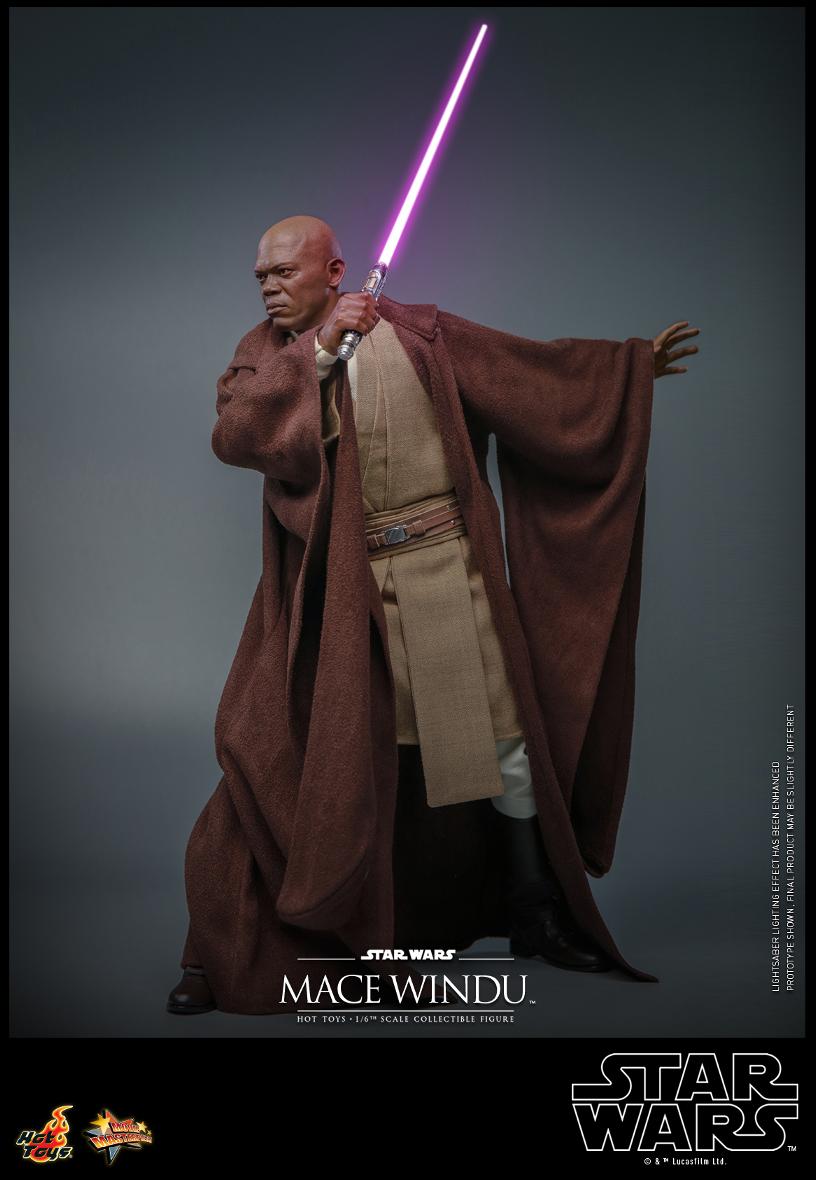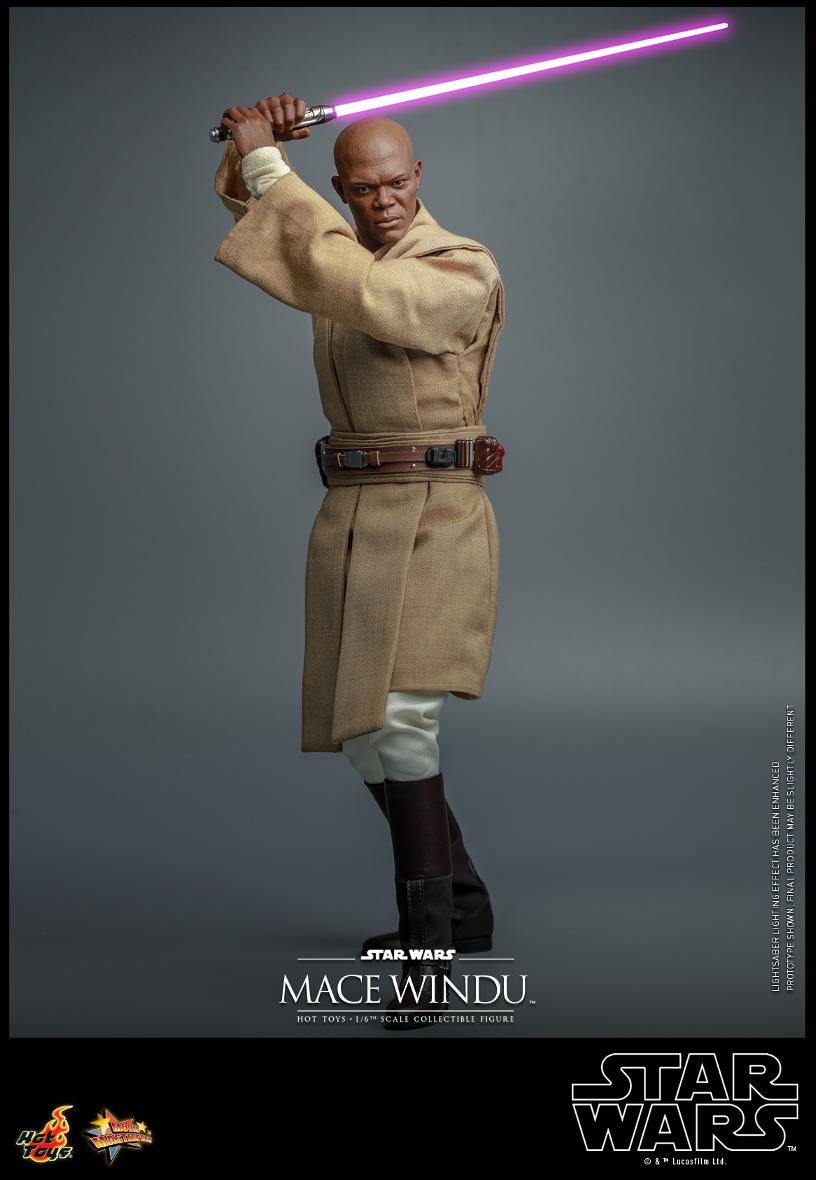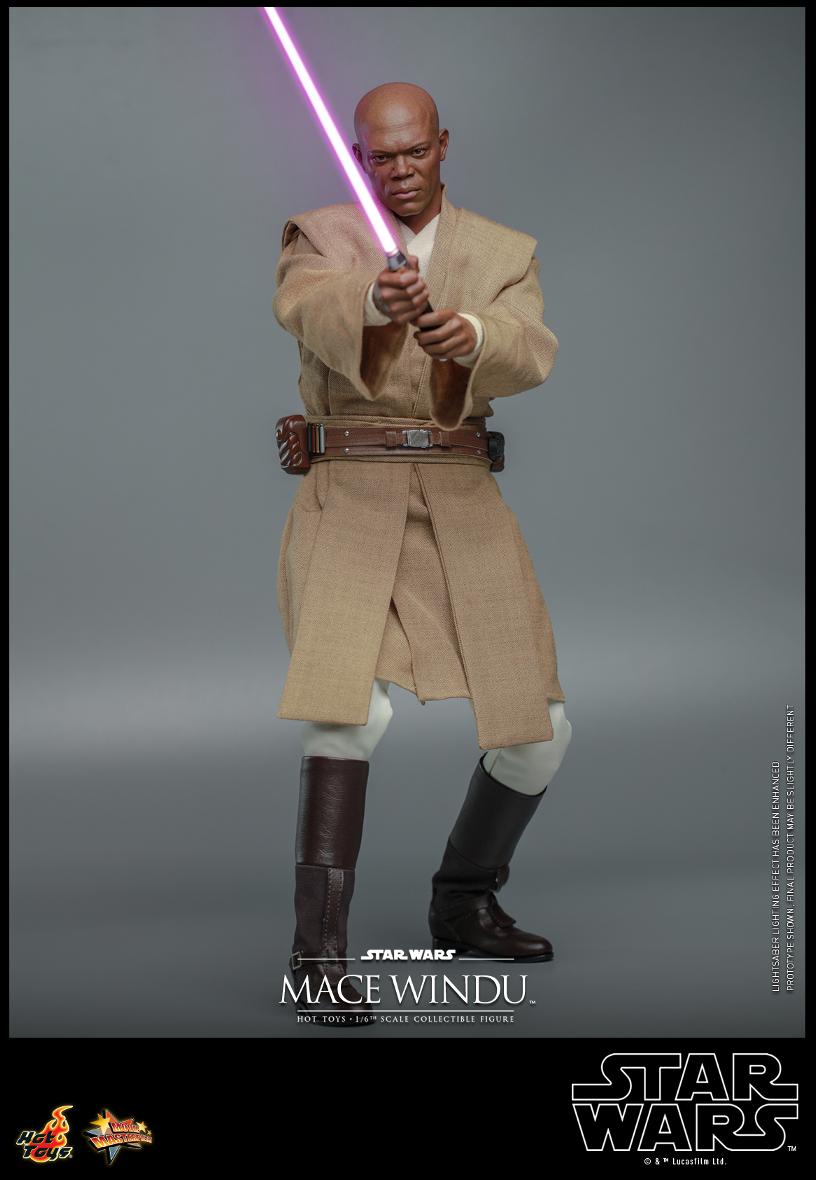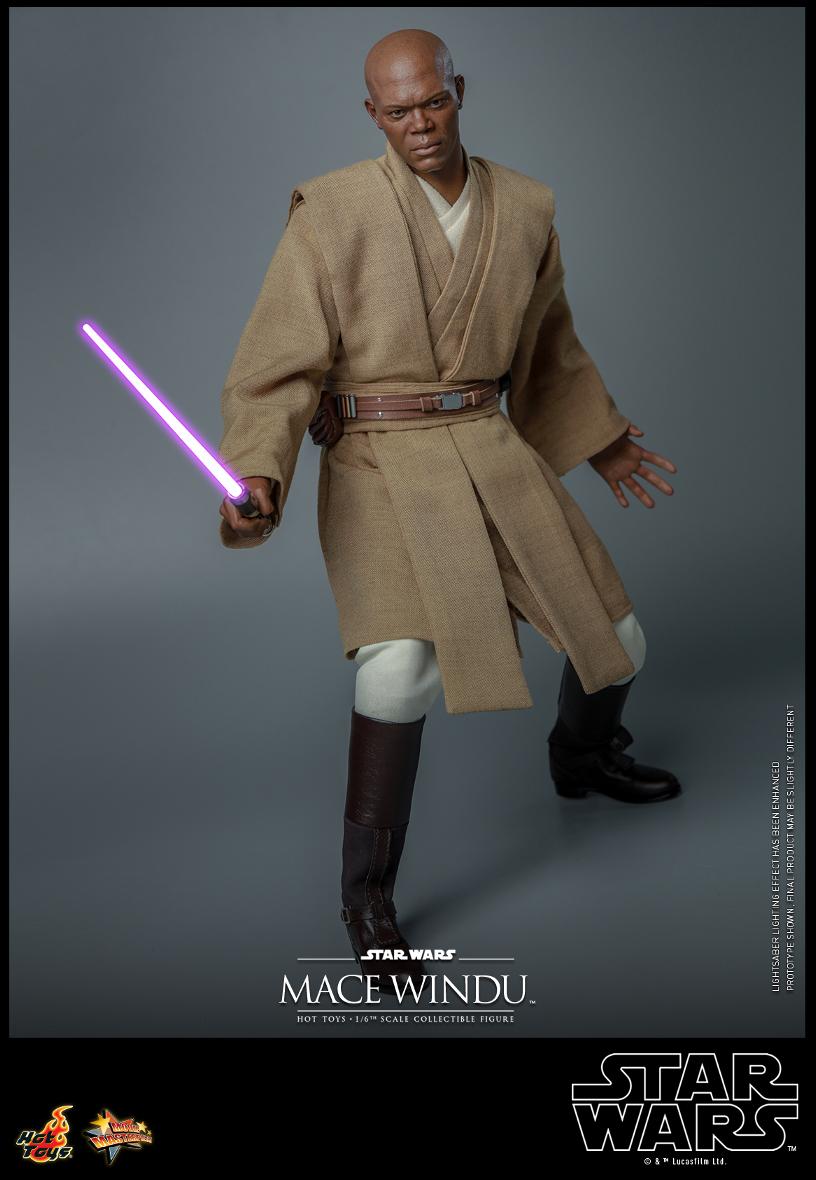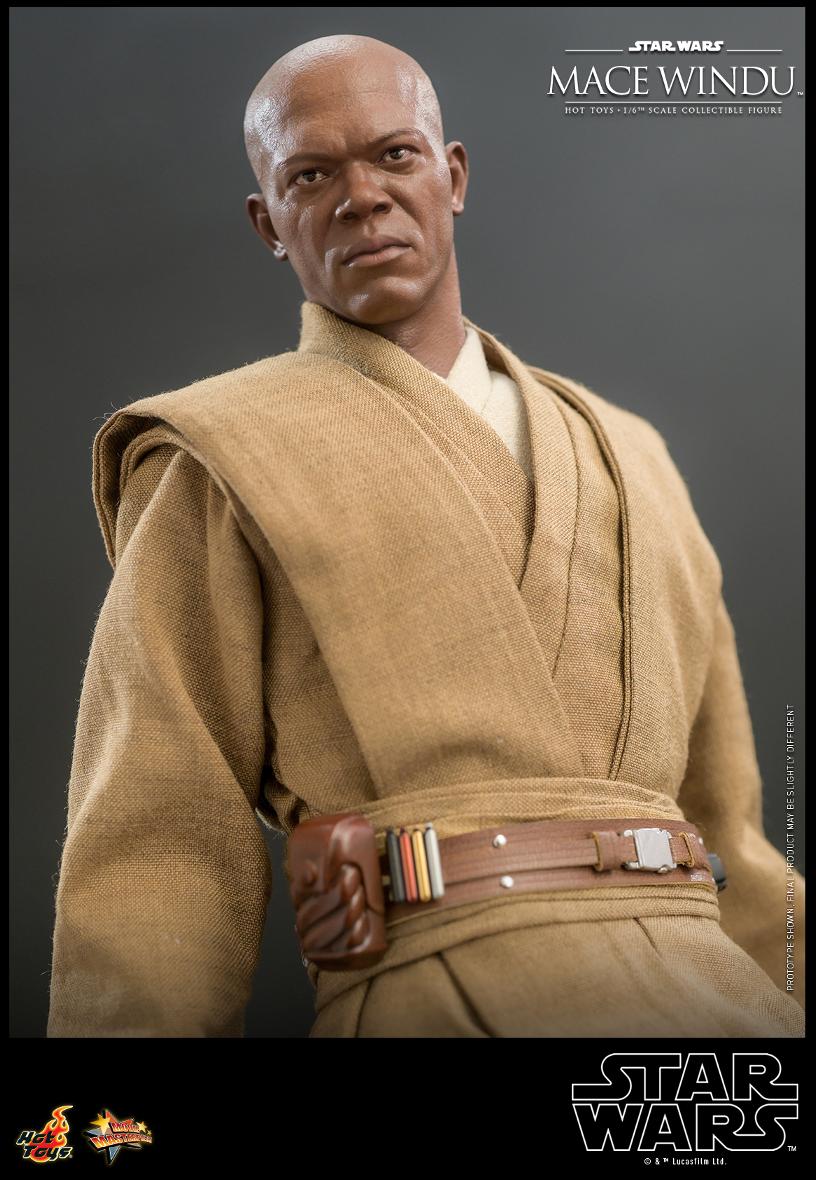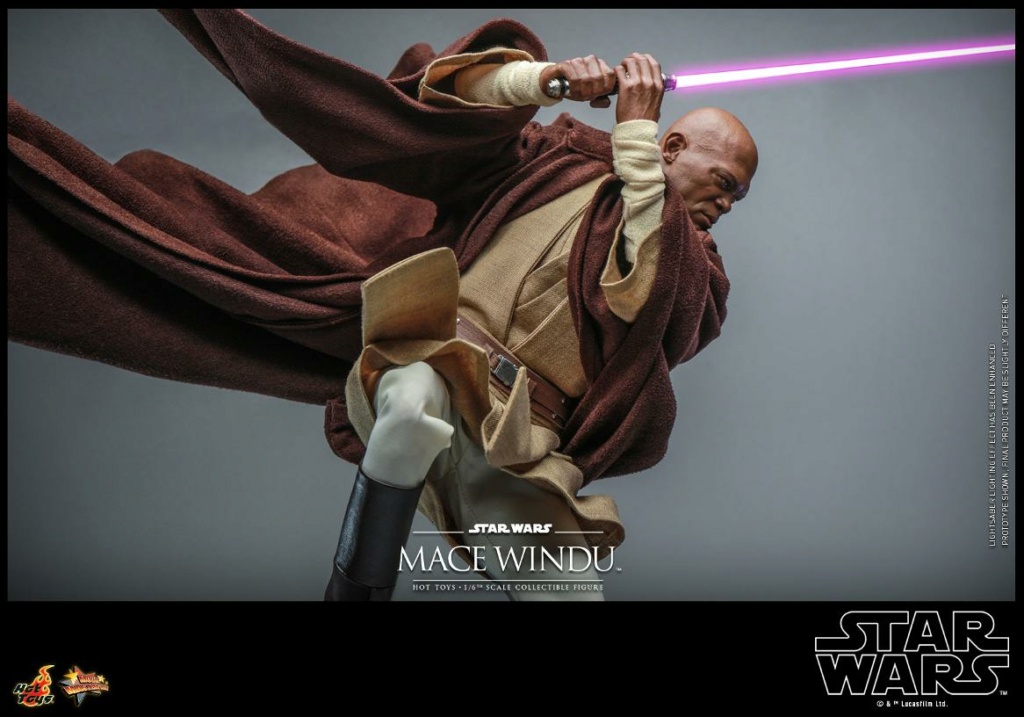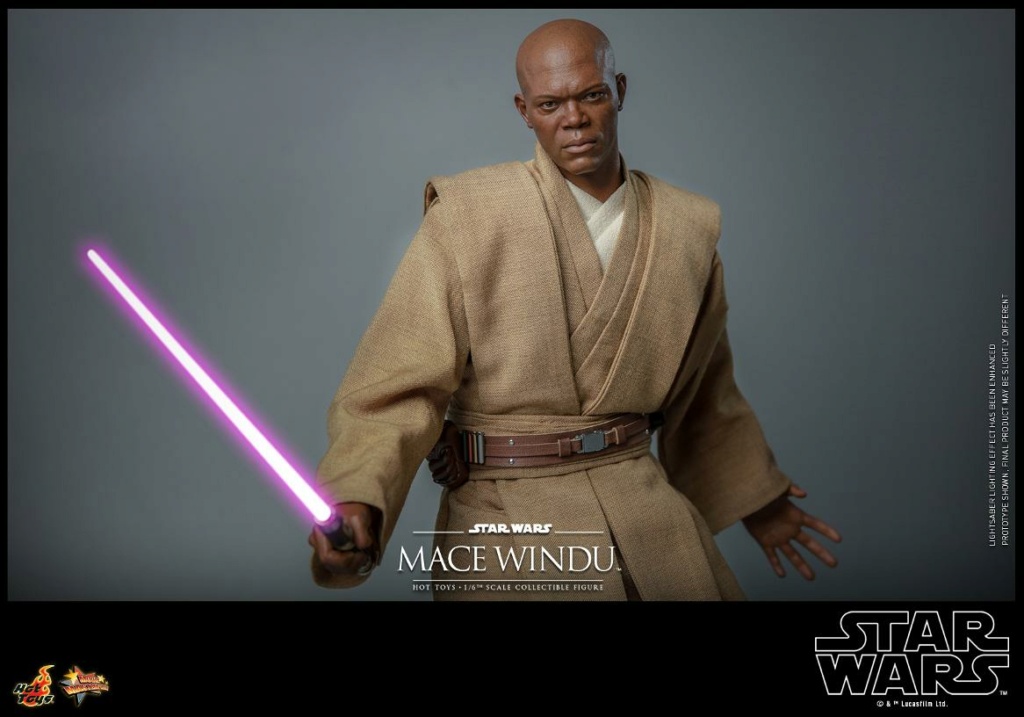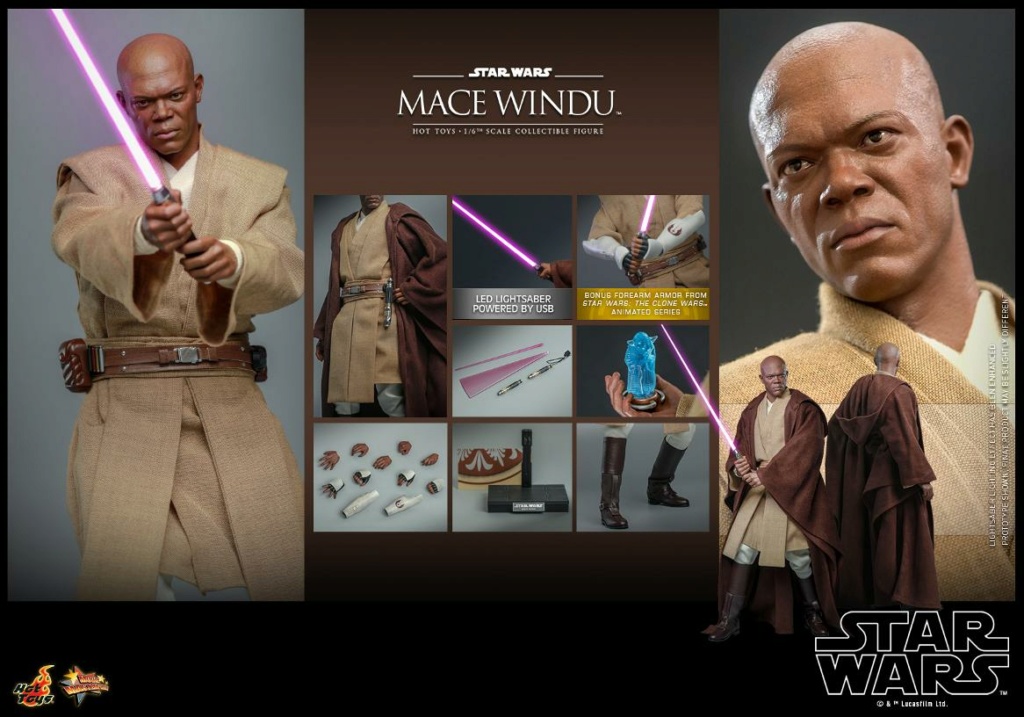 FB Hot Toys