Star Wars: The Book of Boba Fett - 1/6th scale KX Enforcer Droid Collectible Figure - Hot Toys
"Ceux qui sont nés au sein de Mandalore se sont éloignés du chemin. Les impériaux ont fini par détruire tout ce que nous connaissions et aimions lors de la Nuit des Mille Larmes." - L'Armurière.
À l'origine, un monde fier doté d'une riche culture guerrière, Mandalore abrite divers clans de Mandaloriens.
Mais lors de la Grande Purge de Mandalore, la planète a été bombardée par l'Empire et les droïdes Enforcer KX ont été envoyés pour éliminer tous les survivants....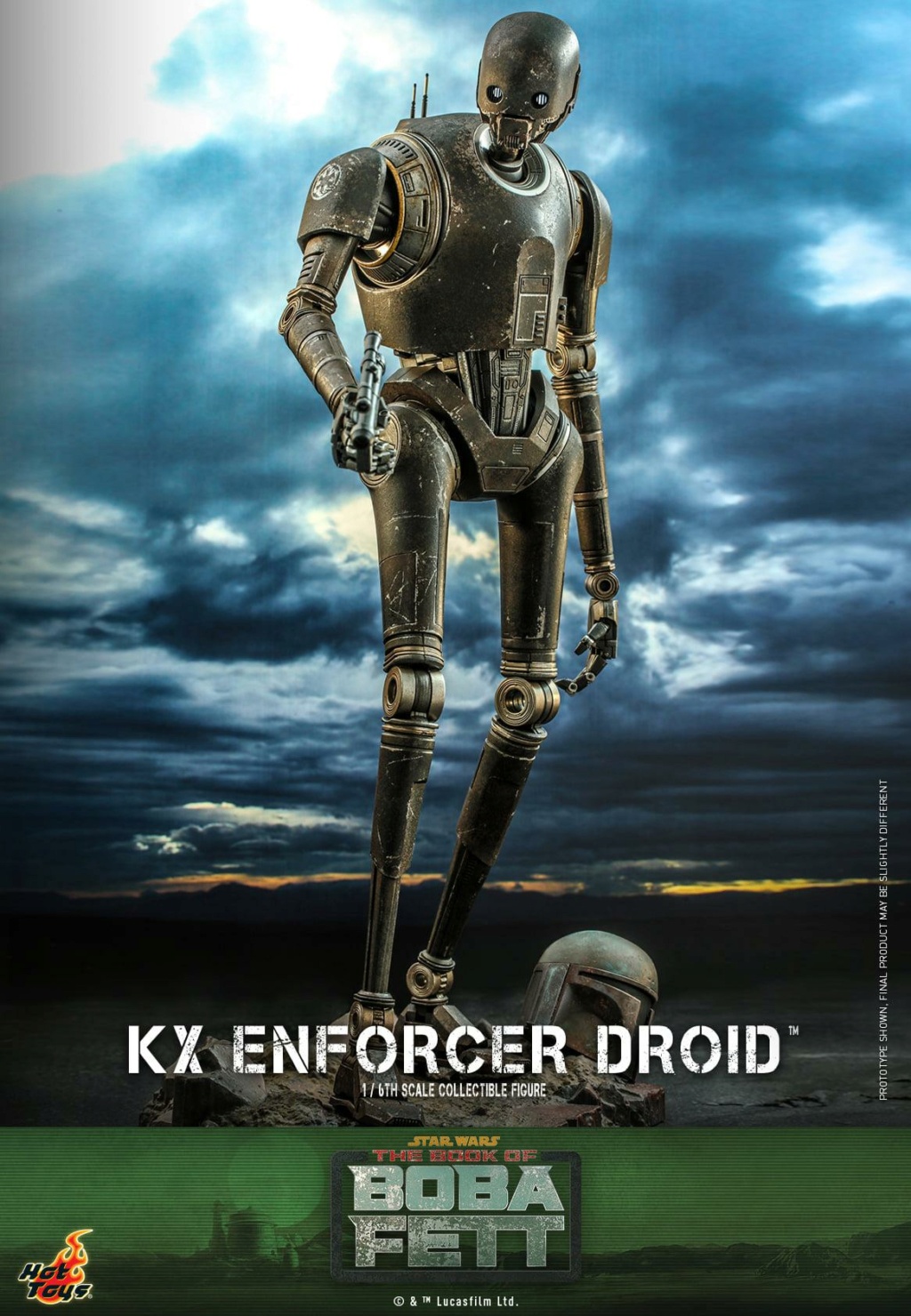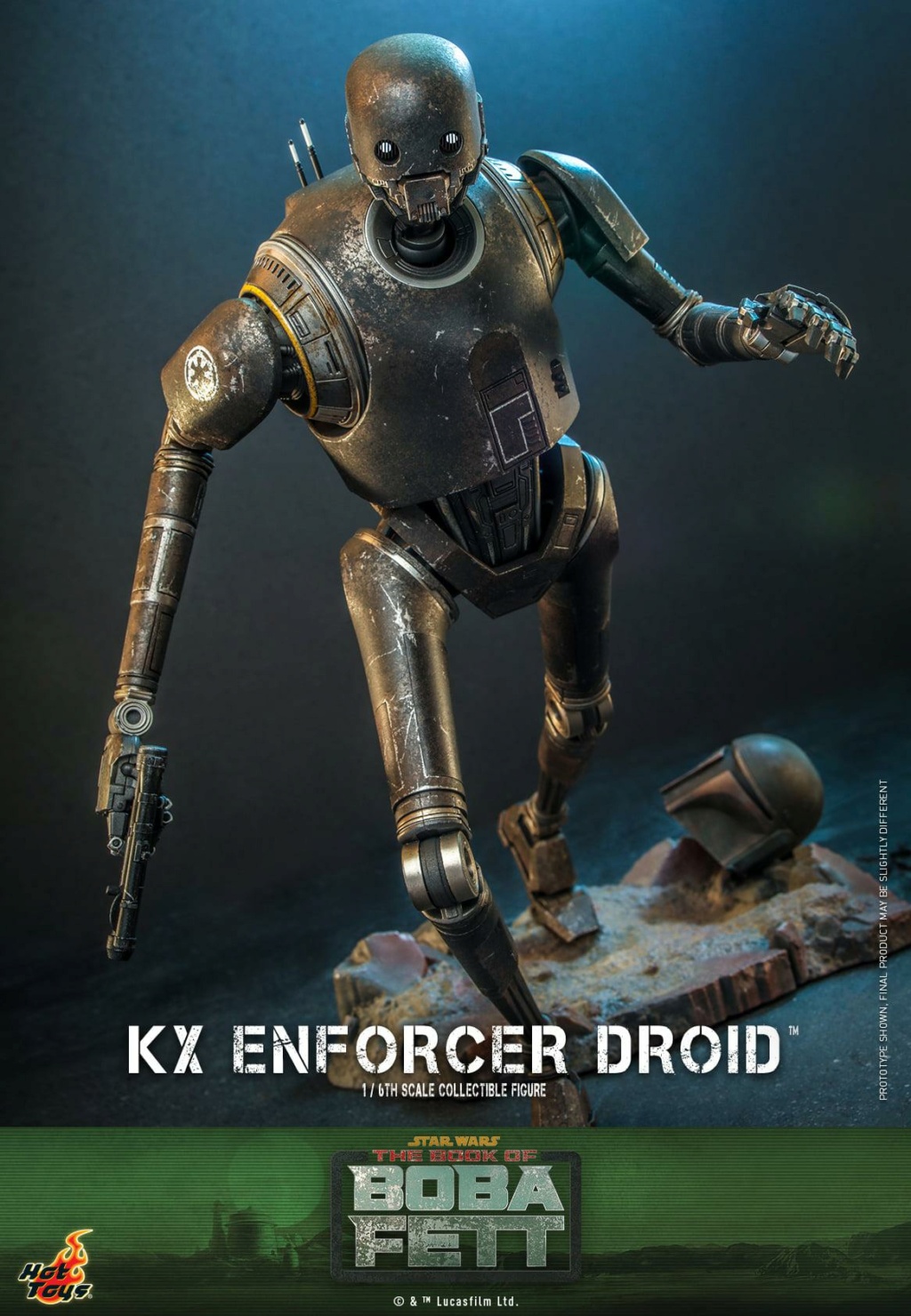 Hot Toys
présente la figurine à collectionner du droïde KX Enforcer à l'
échelle 1/6e
, inspirée du livre de Boba Fett.
La figurine à collectionner mesure environ
36 cm de haut
, dispose d'une structure mécanique sophistiquée et d'effets,
yeux lumineux à LED
,
du système
Separate Rolling Eyeball
, de
deux blasters
et d'une base de figurine diorama rocheuse !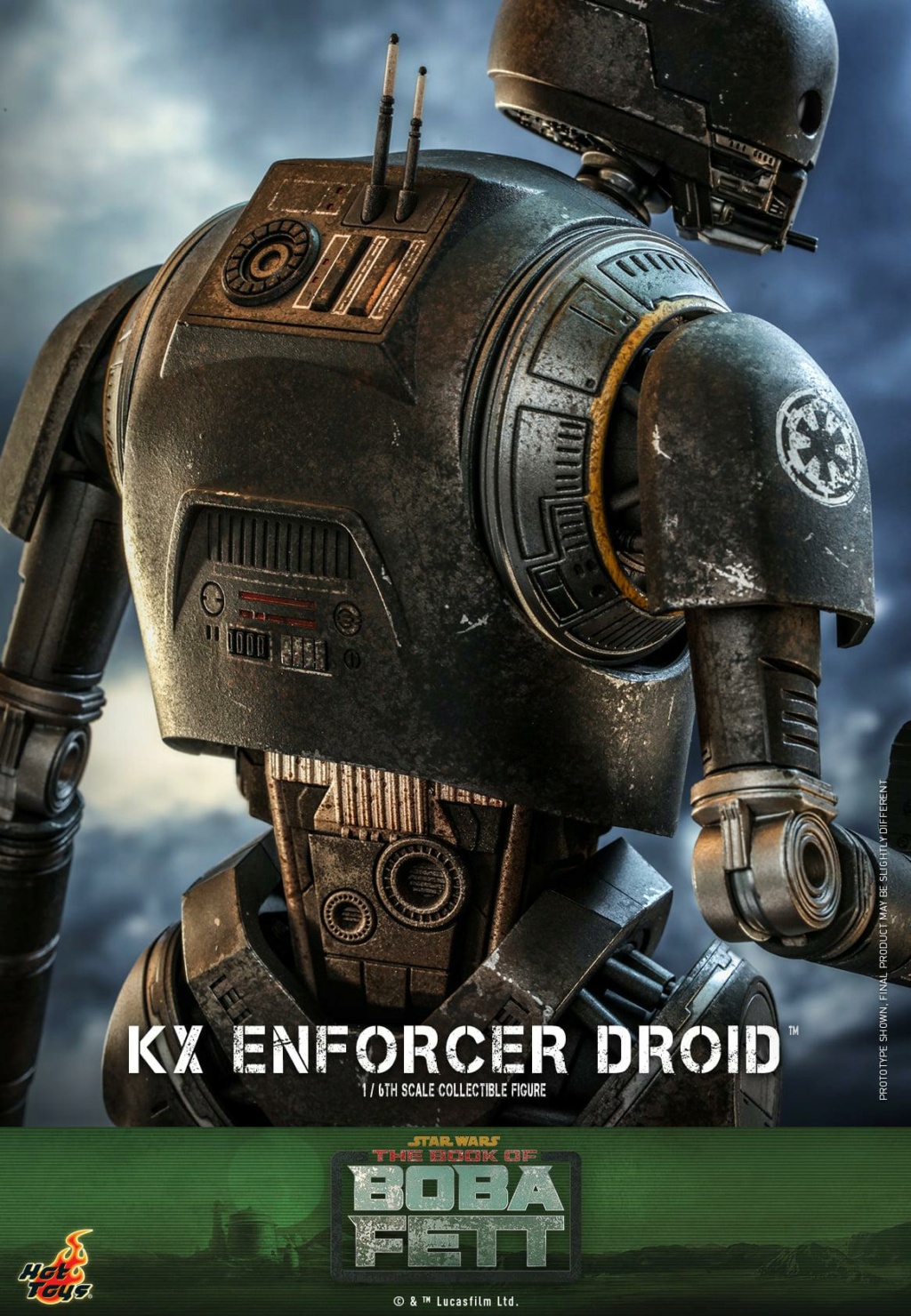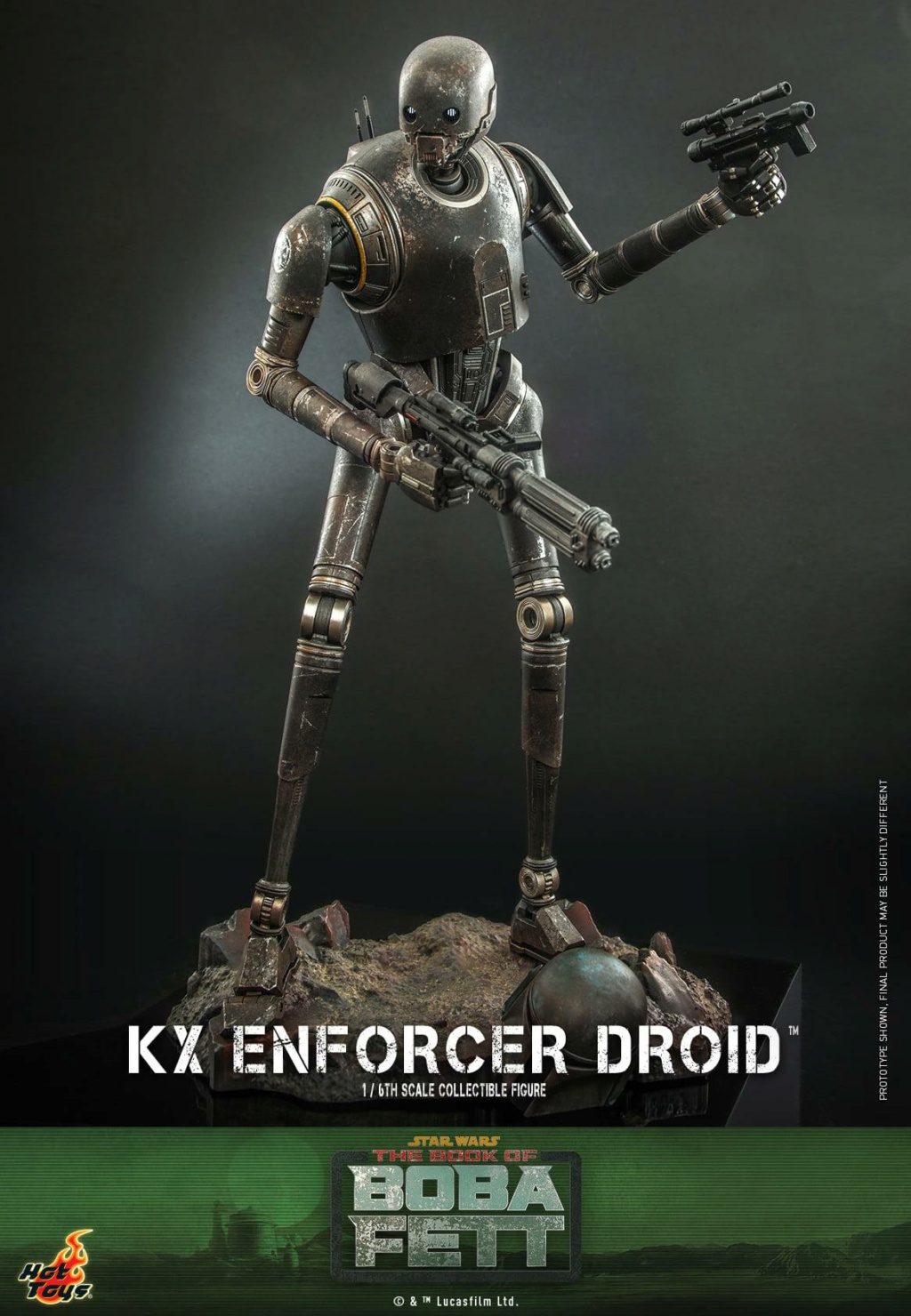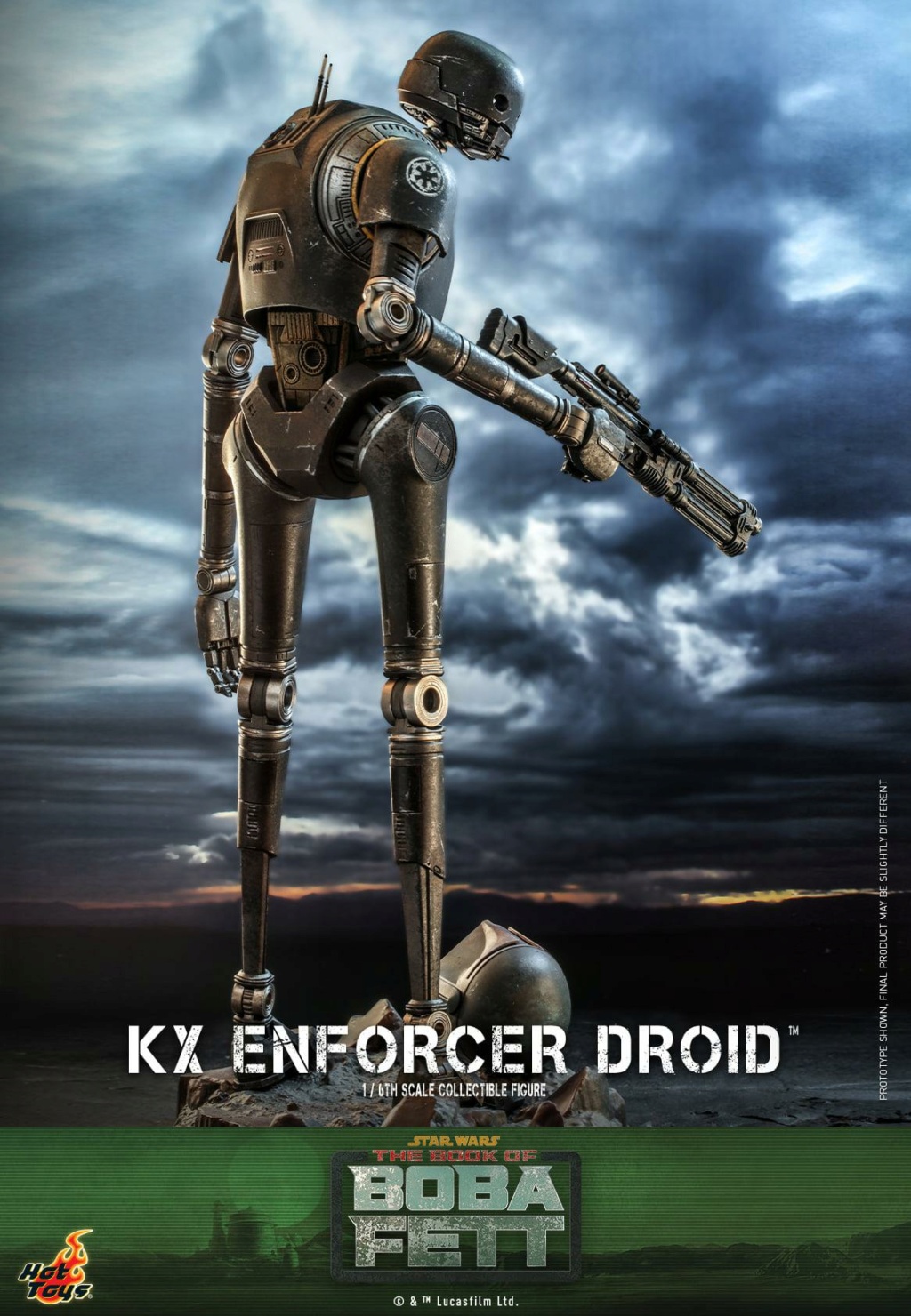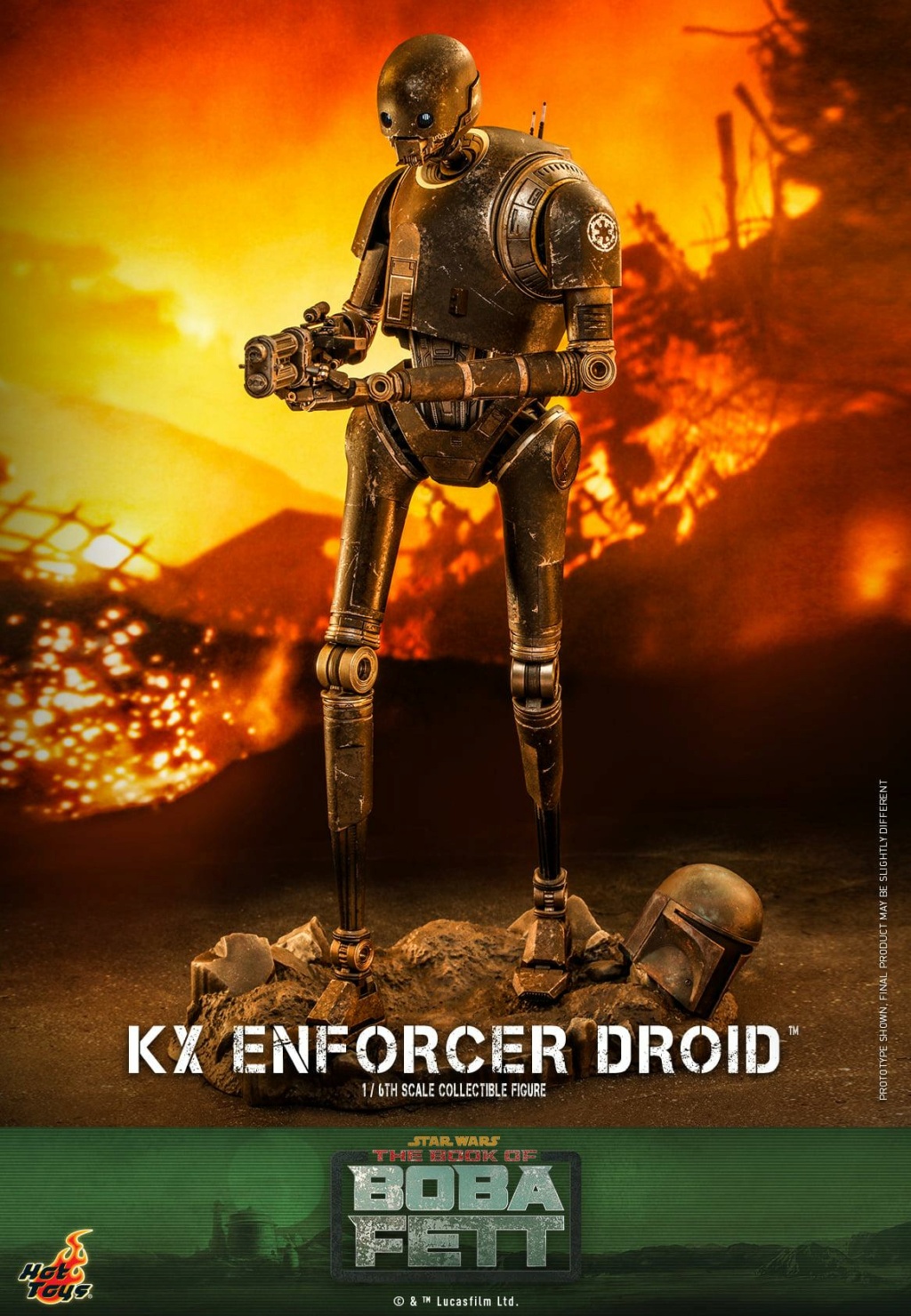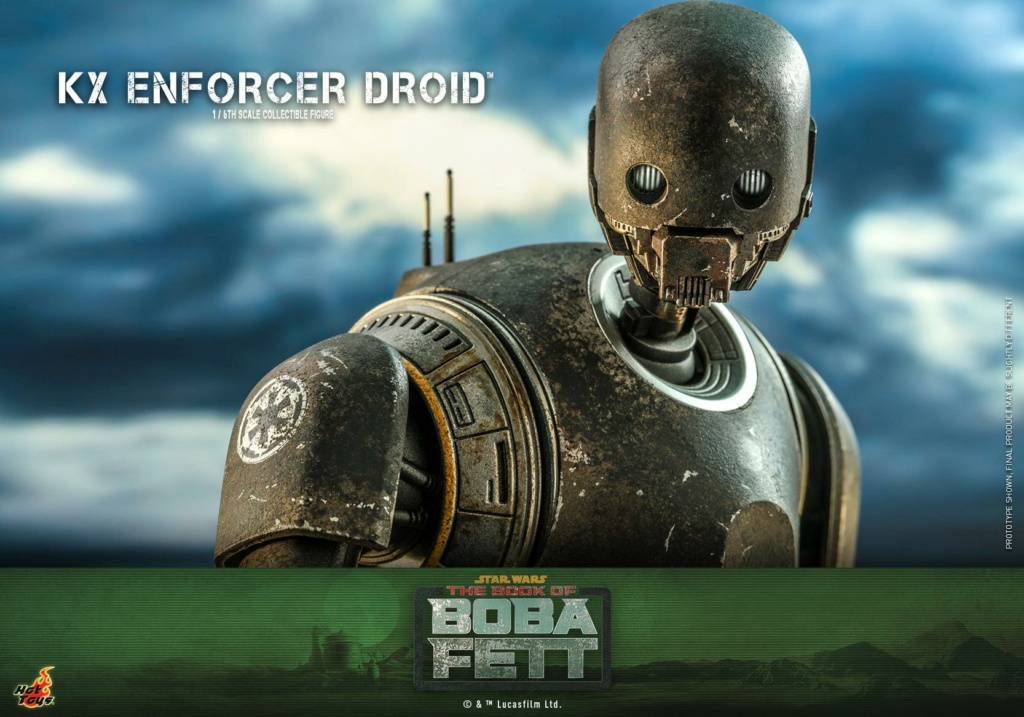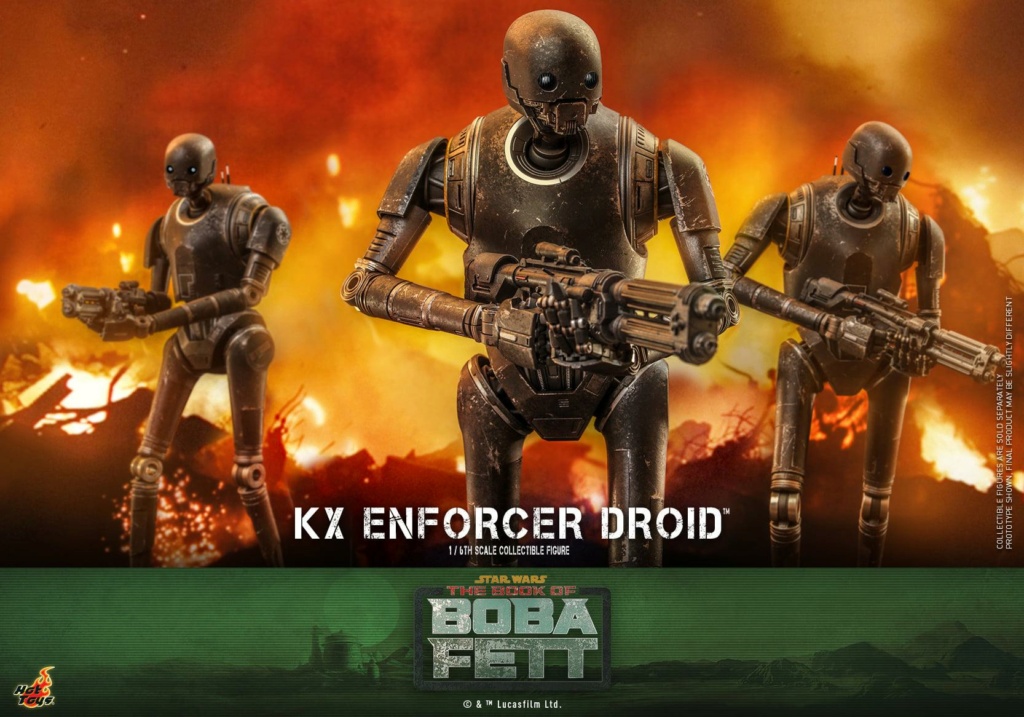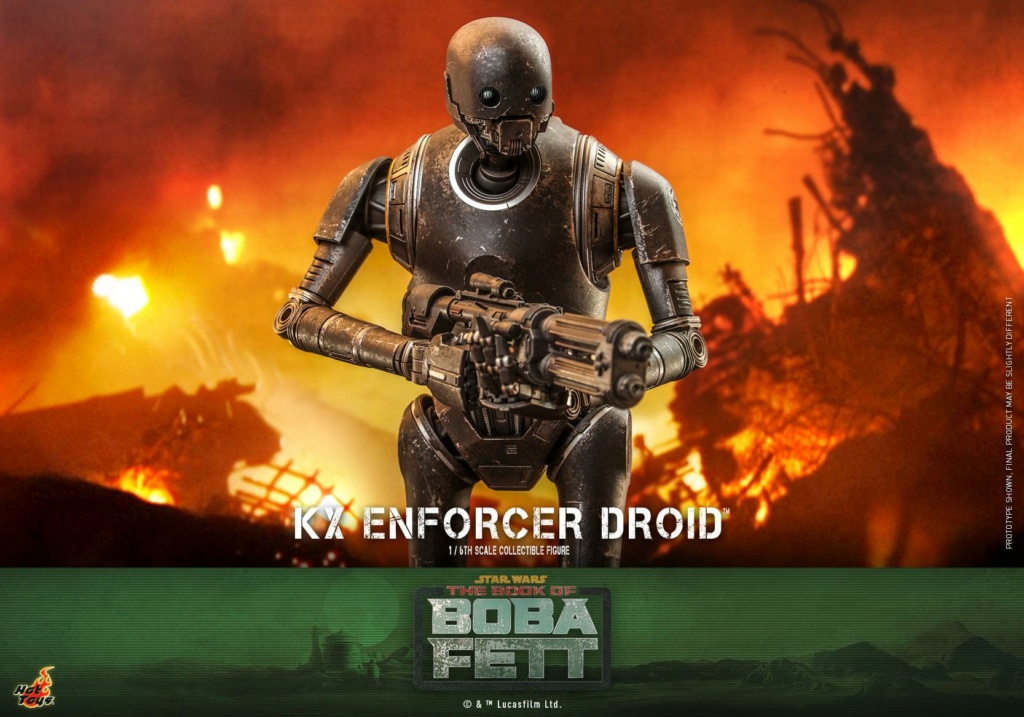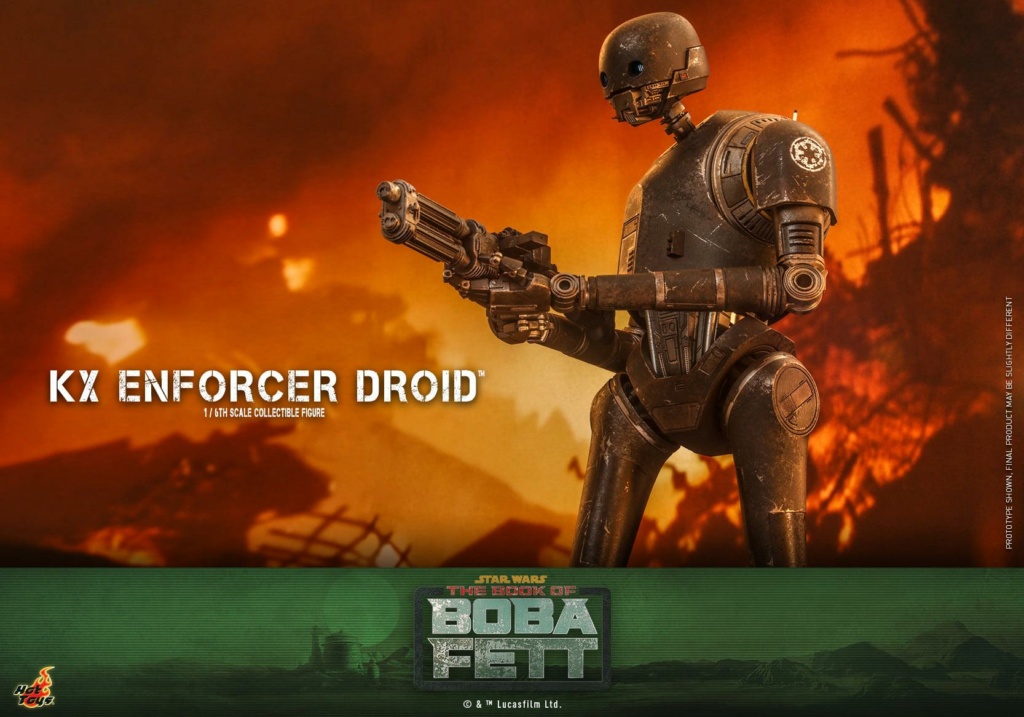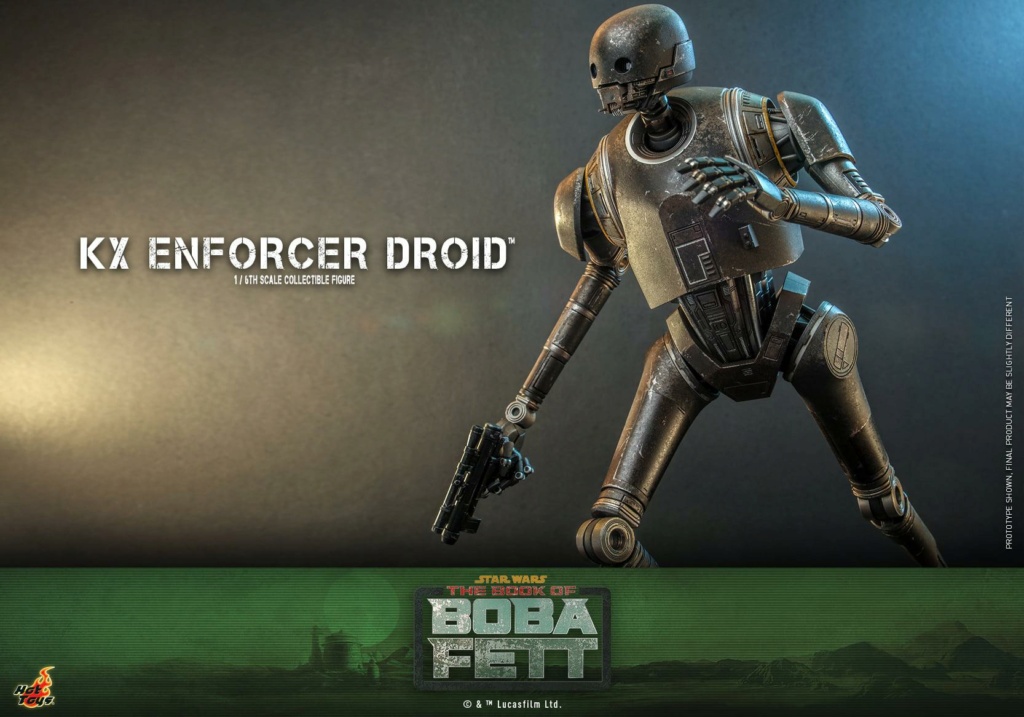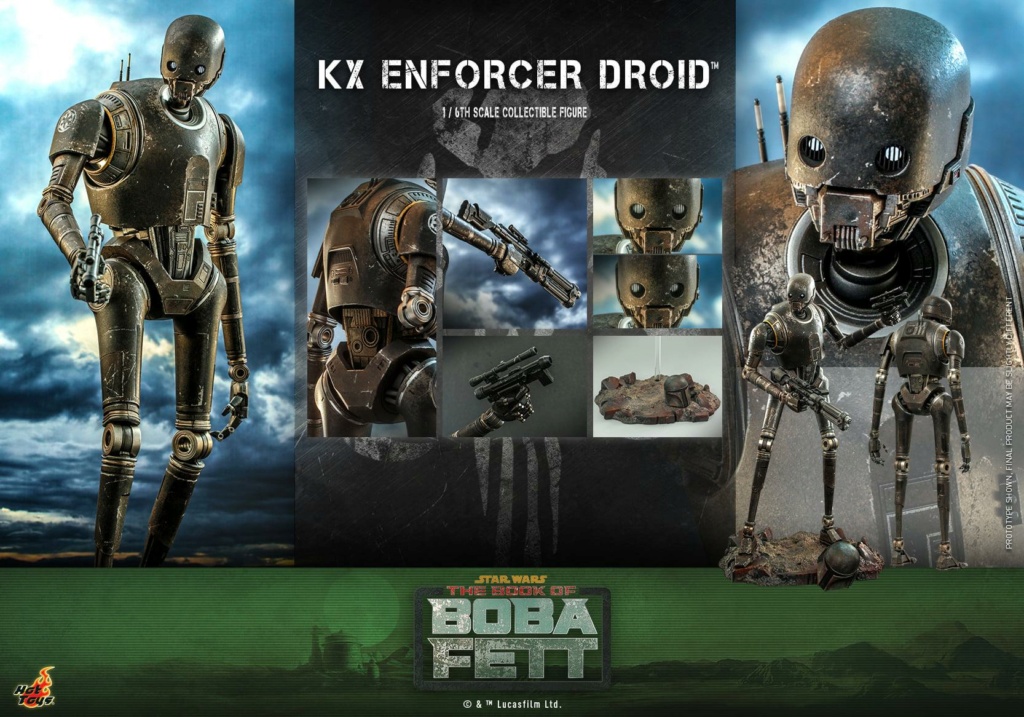 FB Hot Toys