Star Wars: The Clone Wars - 1/6th scale Anakin Skywalker Collectible Figure - Hot Toys
Le fils de Jabba le Hutt est détenu dans un monastère B'omarr construit au sommet d'une falaise.
Anakin Skywalker commence la difficile ascension pendant que des droïdes de combat qui lui tirent dessus.
Il fait alors un geste audacieux et saute sur un STAP et s'élance à toute allure sur le mur.
Aujourd'hui Hot Toys a le plaisir de présenter officiellement la figurine à collectionner à l'échelle 1/6e d'Anakin Skywalker extraite de Star Wars : The Clone Wars !
Conçue de façon ingénieuse à partir de l'apparition d'Anakin Skywalker dans la série d'animation The Clone Wars, la figurine à collectionner à l'échelle 1/6e présente une tête sculptée aux traits frappants,
un costume finement taillé et un ensemble d'armures magnifiquement conçues pour des styles alternatifs.
Un sabre laser à LED, plusieurs mains interchangeables, un détonateur thermique, un projecteur holographique et plusieurs figures holographiques représentant Ahsoka Tano, Yoda, et Obi Wan Kenobi
complètent le décor pour affronter les armées de droïdes.
Une édition spéciale disponible sur certains marchés comprendra un poncho gris avec des effets de vieillissement.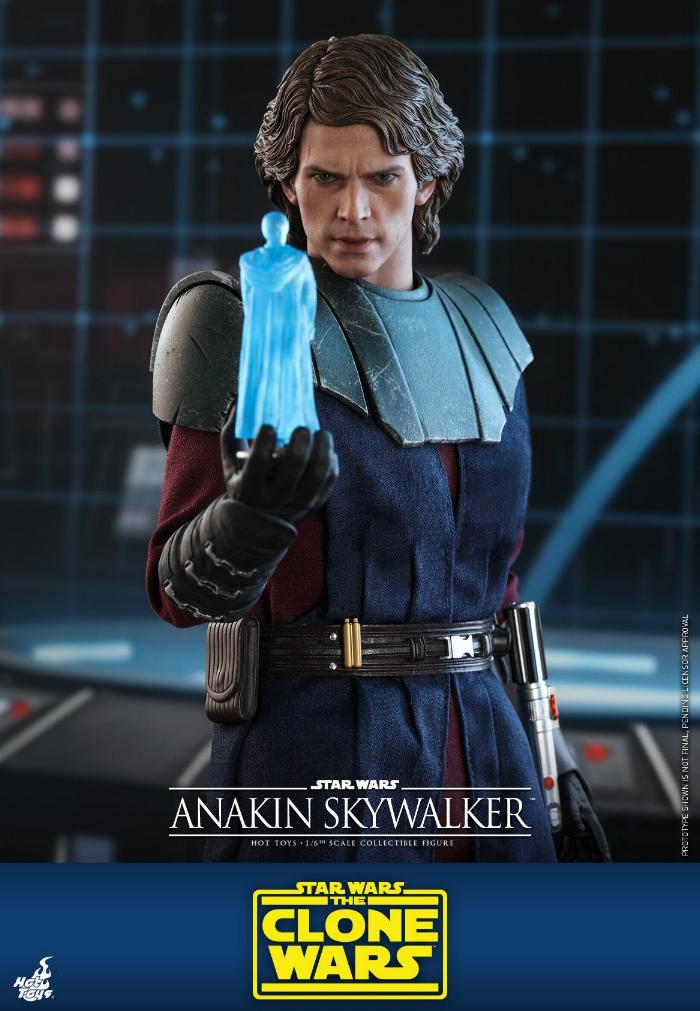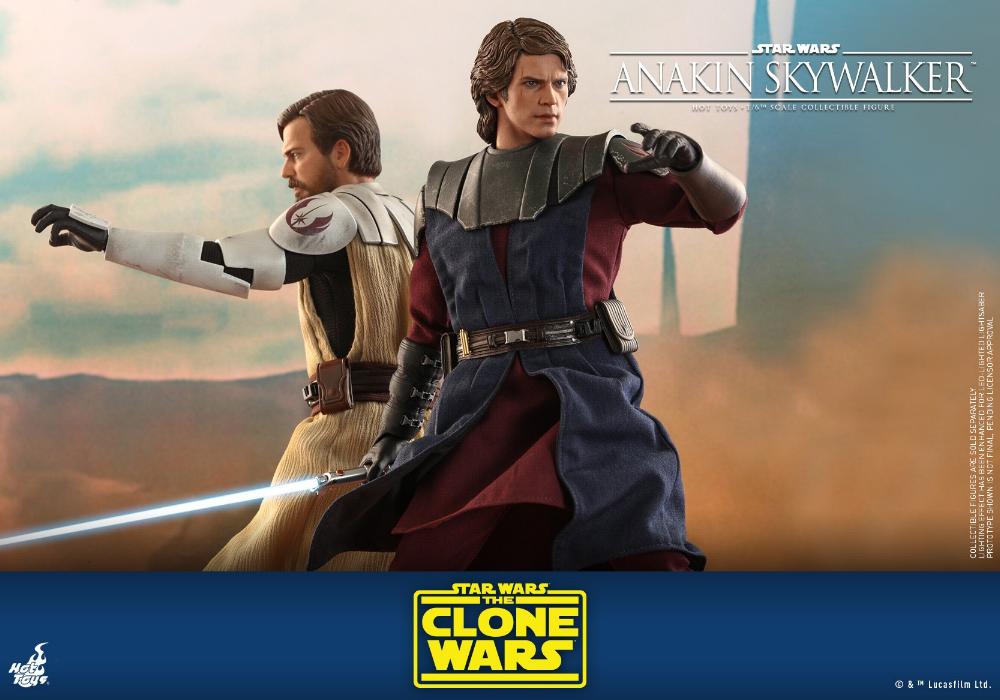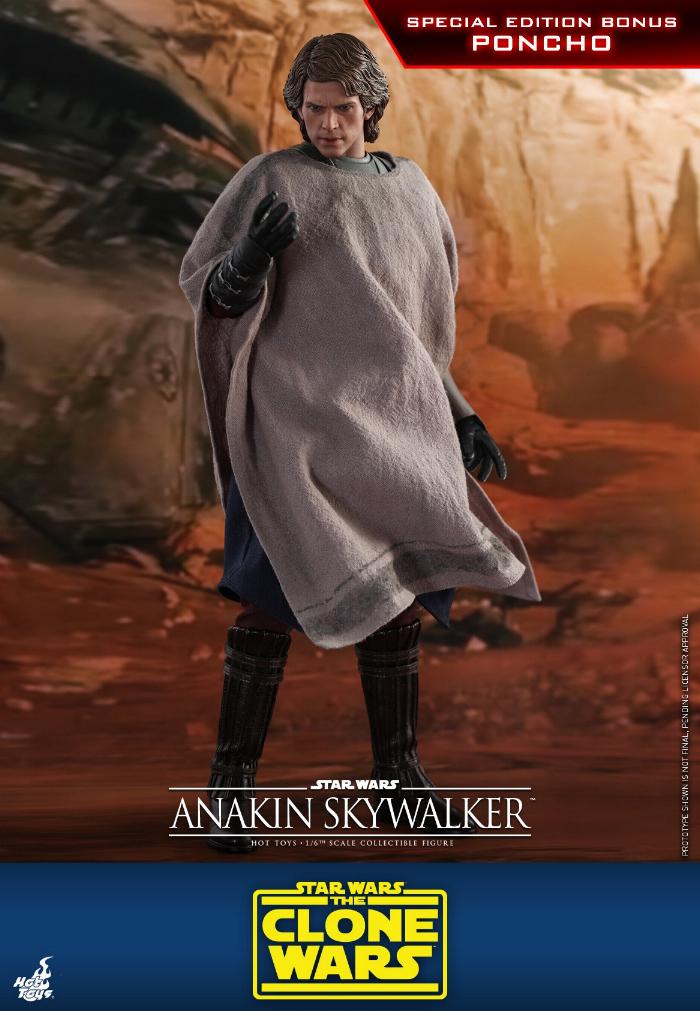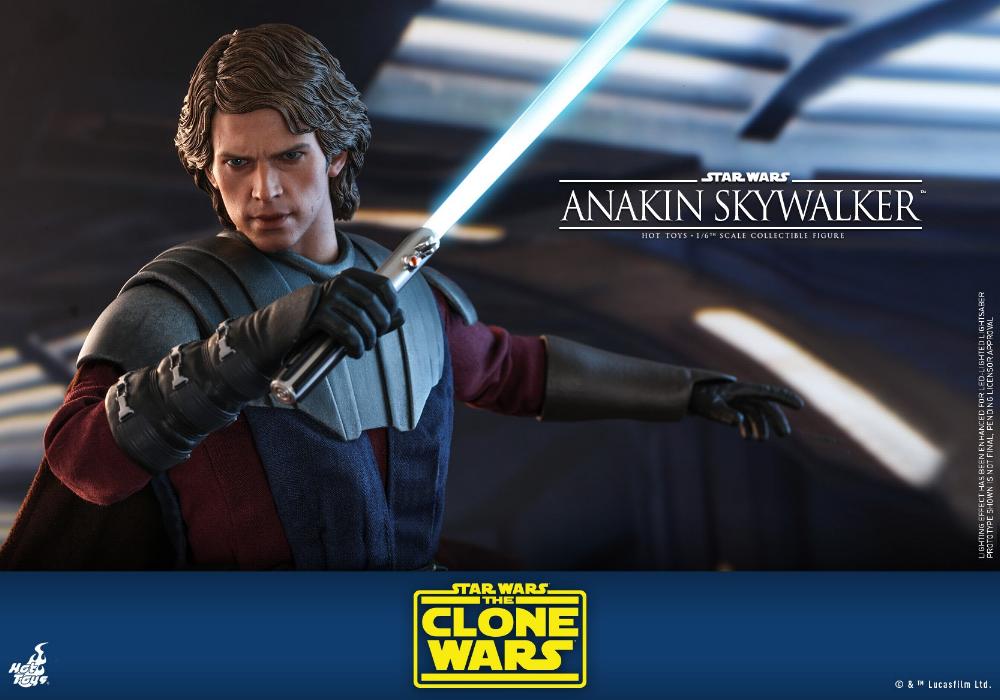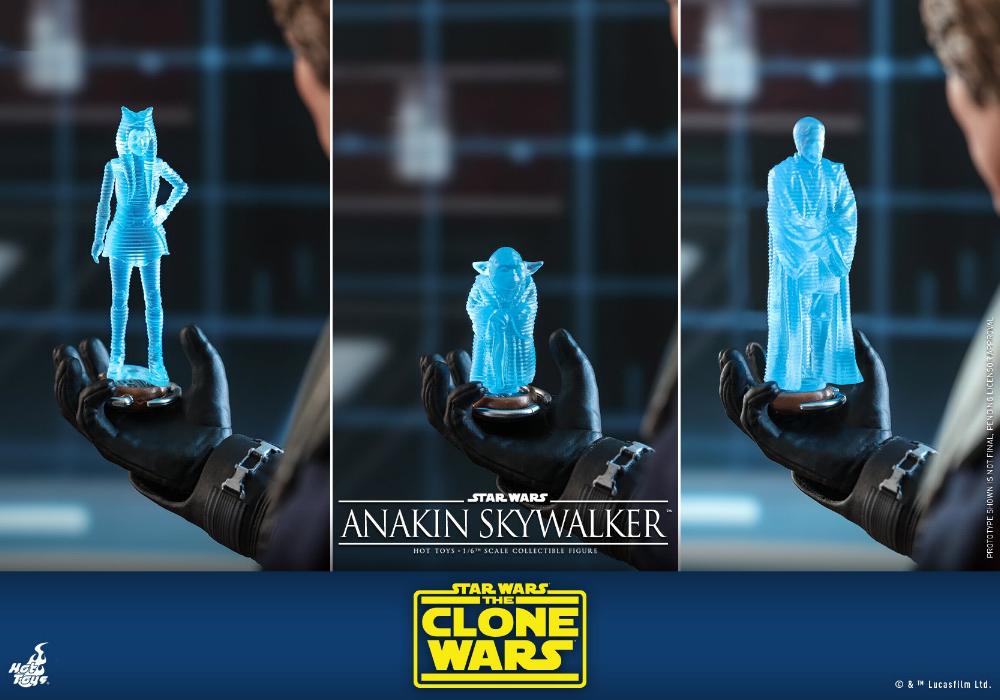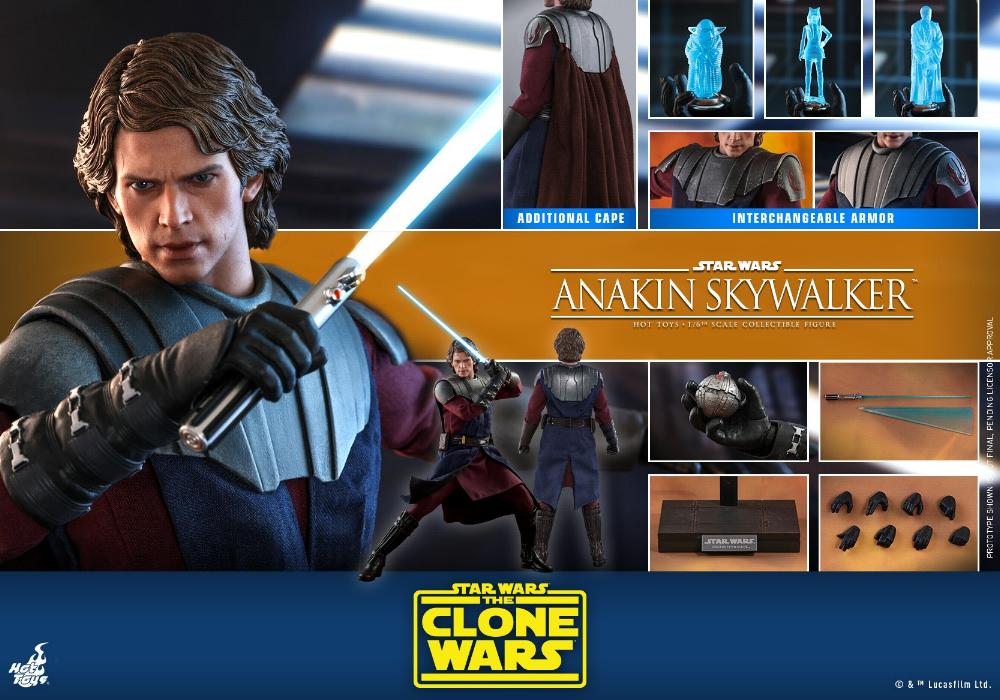 FB Hot toys