Star Wars Vector Intégrale - DELCOURT


Date de parution : 26/10/2016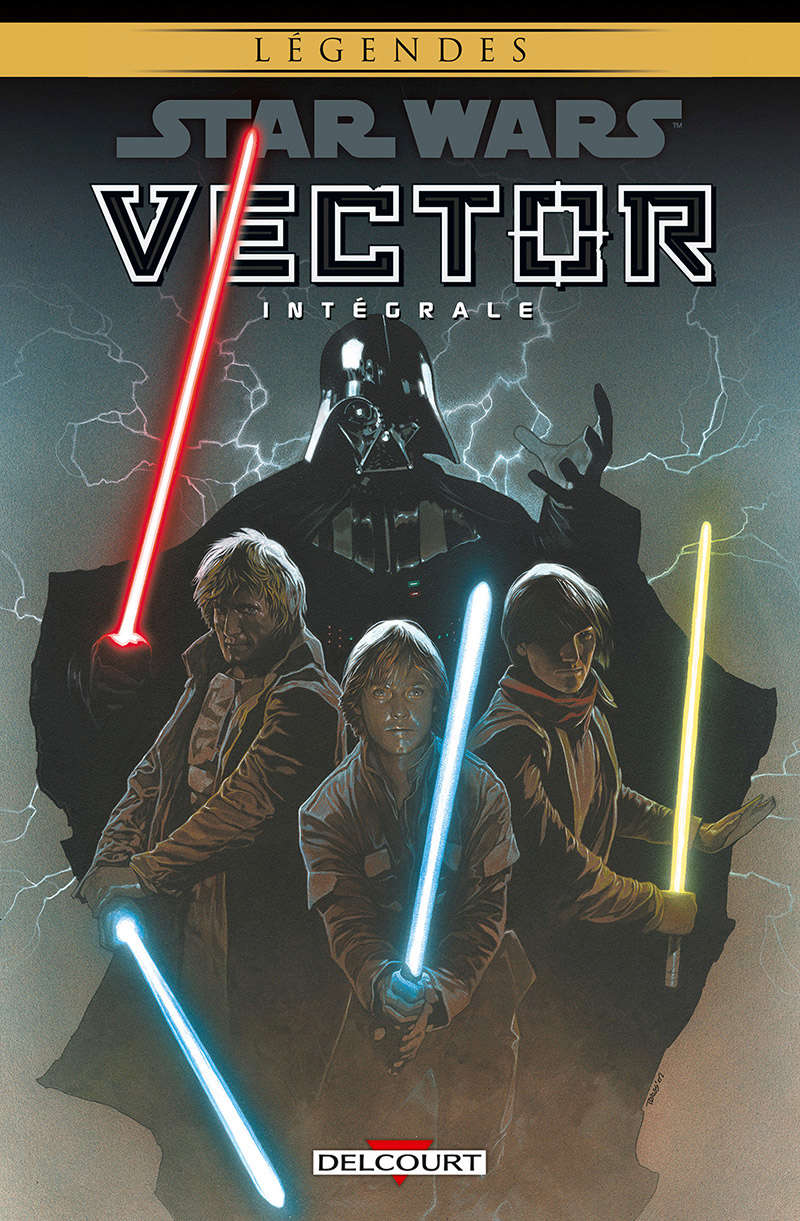 Scénaristes : MILLER John Jackson, OSTRANDER John, WILLIAMS Rob, HARRISON Mick
Coloristes : ANDERSON Brad, ATIYEH Michael, GLASS Wil, MCCAIG Dave
Illustrateurs : DUURSEMA Jan, WHEATLEY Douglas, WEAVER Dustin, ROSS Dave, HEPBURN Scott
Delcourt va rééditer au format Intégrale la saga Vector, un crossover entre les 4 séries principales de l'Univers Etendu/Légendes
(Chevaliers de l'Ancienne République, Dark Times, Rebellion, Legacy) dont l'histoire s'étend sur une période de 4000 ans.
Une terrible prémonition alerte le Pacte (groupe secret de voyants Jedi chargé de surveiller et circonscrire toute activité Sith) du rôle qu'est appelé à jouer la planète Taris dans un futur proche.
Suite à leur vision, ils activent leur agent Celeste Morne.
Le destin de cette Jedi se trouve rapidement lié à la découverte d'une puissante relique Sith, à l'armée mandalorienne ainsi qu'à Zayne Carrick, le Padawan accusé du meurtre de ses compagnons.
Aux US, la collection VECTOR se décline ainsi:
- Star Wars: Knights of the Old Republic #25,26,27 et 28 - Vector part 1,2,3 et 4.
- Dark Times #11-12 - Vector part 5 et 6.
- Star Wars: Rebellion #15 et 16 - Vector part 7 et 8.
- Legacy #28,29,30 et 31-Vector part 9,10,11 et 12.
manga-sanctuary.com