Star Wars Vector Tome 01 - DELCOURT


Date de parution : 08/04/2009
Le tome 3 de Star Wars Vector se situe durant la période Legacy et met en scène Cade Skywalker.
Vector tome 3 s'inscrit juste après l'album Legacy tome 5.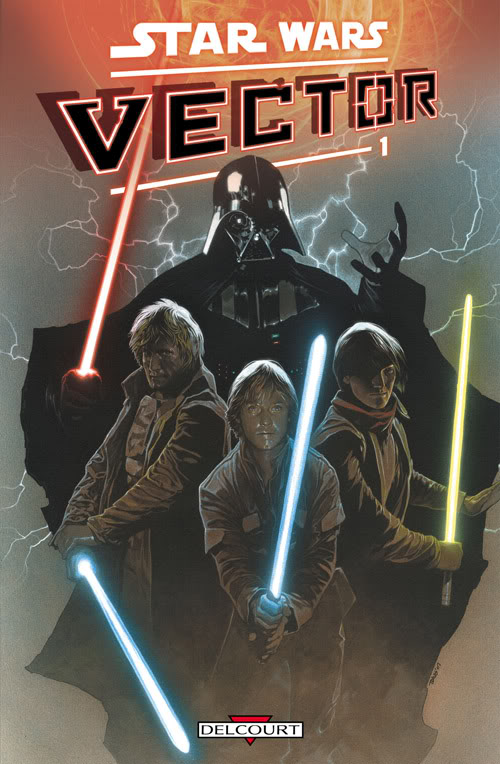 Scénario : John Jackson MILLER
Dessin : Scott HEPBURN
Couleurs : Michael ATIYEH
Série : Star Wars - Vector
Collection : CONTREBANDE
Contient les comics US STAR WARS K.O.T.O.R. #25-28
Chez Dark Horse US l'album Star Wars: Vector Volume 1--Chapters 1 & 2 regroupe Knights of the Old Republic #25-28 et Dark Times #11-12, donc Vector 1 à 6.
RÉSUMÉ
Une terrible prémonition alerte le Pacte (groupe secret de voyants Jedi chargé de surveiller et circonscrire toute activité Sith) du rôle qu'est appelé à jouer la planète Taris dans un futur proche.
Suite à leur vision, ils activent leur agent Celeste Morne.
Le destin de cette Jedi se trouve rapidement lié à la découverte d'une puissante relique Sith, à l'armée mandalorienne ainsi qu'à Zayne Carrick, le Padawan accusé du meurtre de ses compagnons.