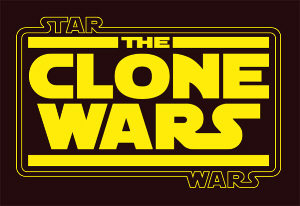 SAISON 6 - THE LOST MISSIONS (2014)
Episode 11
The Clone Wars : Voices -
Proverbe Jedi:
Madness can sometimes be the path to truth. - La folie peut parfois être le chemin de la vérité.
Résumé
:
Yoda est profondément touché quand il entend, dans sa tête, la voix de son défunt ami, Qui-Gon Jinn.
Car il sait que même un Jedi ne peut pas parler depuis le royaume des morts.
Le Conseil Jedi est irrité par le comportement de Yoda et veut plus en détail.
Mais avec l'aide d'Anakin, Yoda s'échappe de l'hôpital et se met à la recherche de la source de la voix.
Episode 12
The Clone Wars : Destiny -
Proverbe Jedi:
Death is just the beginning. - La mort n'est que le début.
Résumé
:
Guidé par la Force, Yoda voyage au cœur de la galaxie.
Là, sur la planète où il trouve l'origine de la Force, il doit affronter des épreuves difficiles.
Seul ceux qui réussissent seront jugés digne les Sages, d'apprendre le mystère les plus profonds de la Force ....
Episode 13
The Clone Wars : Sacrifice -
Proverbe Jedi:
Facing all that you fear will free you from yourself. - Face à ce que vous craignez, libérez vous de vous même.
Résumé
:
Sur Moriband, le monde natal des Sith, le temps est venu pour Yoda de passer son examen final.
Seulement après, il apprendra le secret le mieux gardé de sa commande, mais d'abord un ennemi plus puissant attend ....
Source : Starwars.com