Bonjour,
Je m'appelle Nicolas Brosseau, je suis un sculpteur traditionnel de jouets de collection, props et accessoires pour le cinéma/pub/web.
Je suis ici pour vous présenter ma dernière pièce, Darth Vader Art Figure: a Tribute to David Prowse, one of one.
Cette pièce unique, limitée à un seul exemplaire, est la sculpture originale.
Elle a été réalisée durant l'année 2023 pour l'anniversaire des 40 ans du retour du Jedi entièrement à la main sans aucune impression 3D, ni AI.
Elle est en résine de poluyréthane, avec 3 têtes interchangeables, un sabre laser éteins, un sabre laser lumineux et le moignon aimanté d'Anakin Skywalker ainsi qu'une cape amovible. Le packaging est une œuvre originale peinte à la main, à la peinture à l'huile et à l'acrylique sur Canson type bristol.
Cette pièce à été réalisée en l'honneur de David Prowse, pour offrir la possibilité posthume à ce grand acteur de rentrer dans l'histoire des figurines de Star Wars. Il me semblait primordial de lui rendre hommage pour les 40 ans de ce film mythique et de la trilogie originales.
Vous pouvez découvrir toutes les étapes de sa création sur mon Instagram: nicolas.brosseau et une video de présentation de sa création sur ma chaine youtube nicolasbrosseauart
Merci a tous!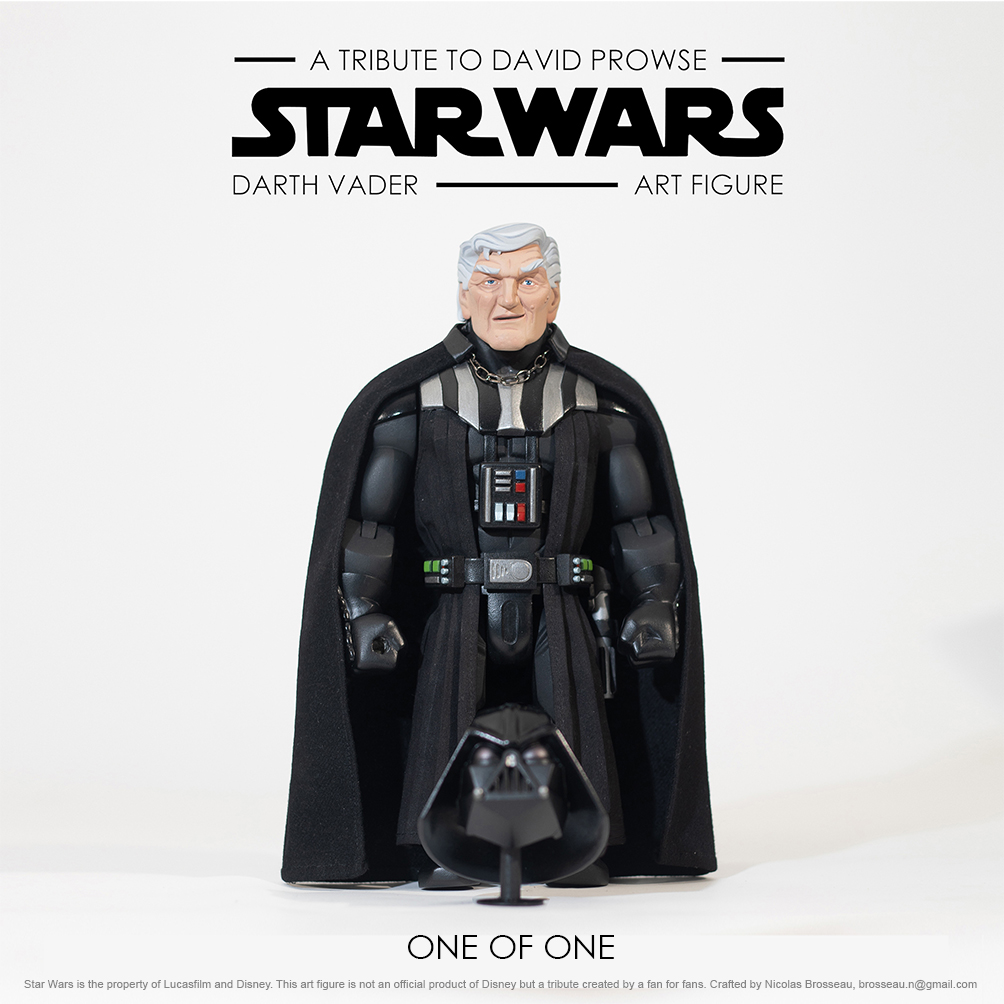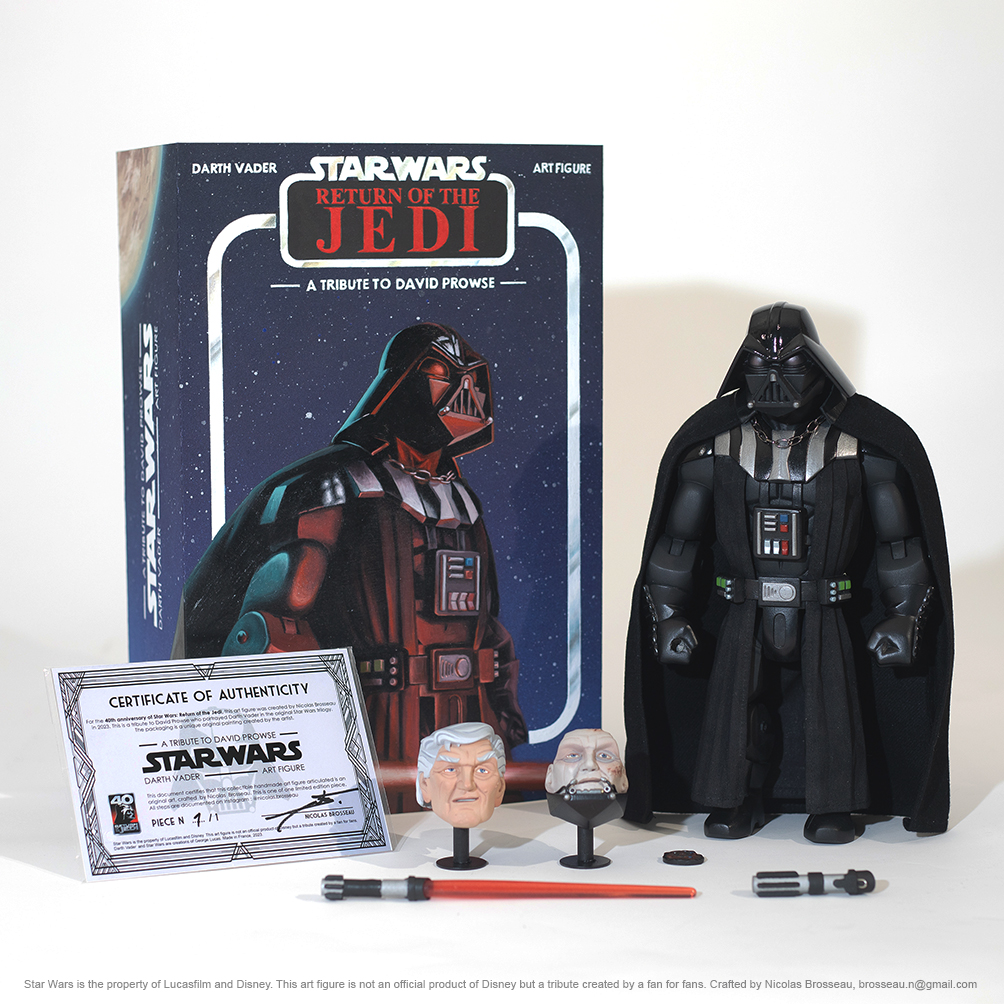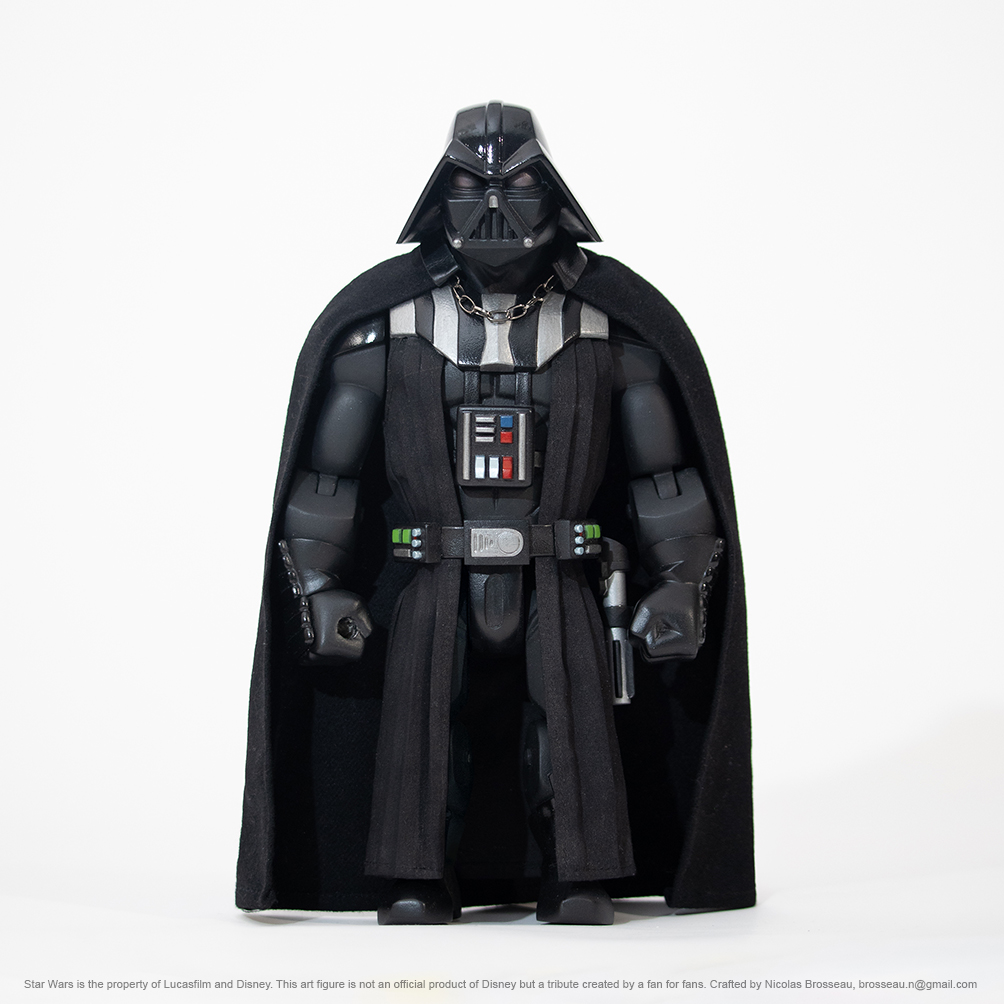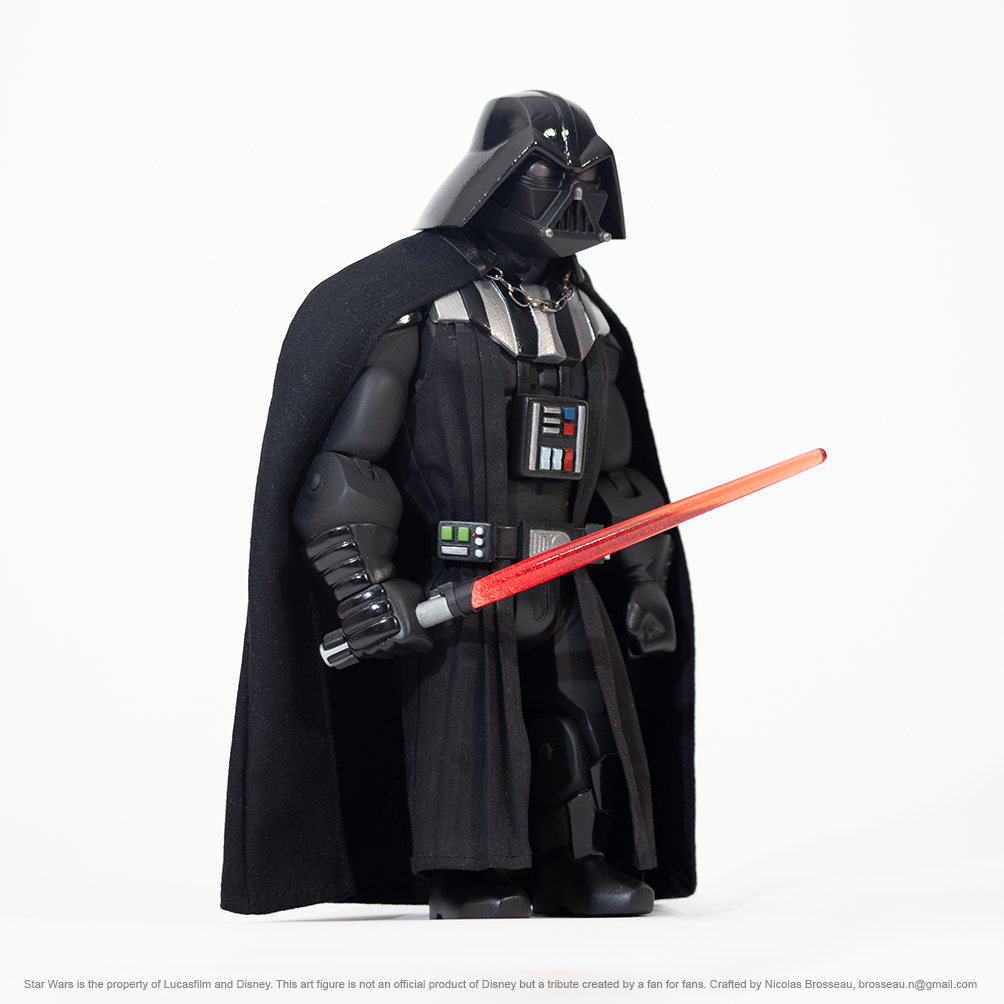 N
ic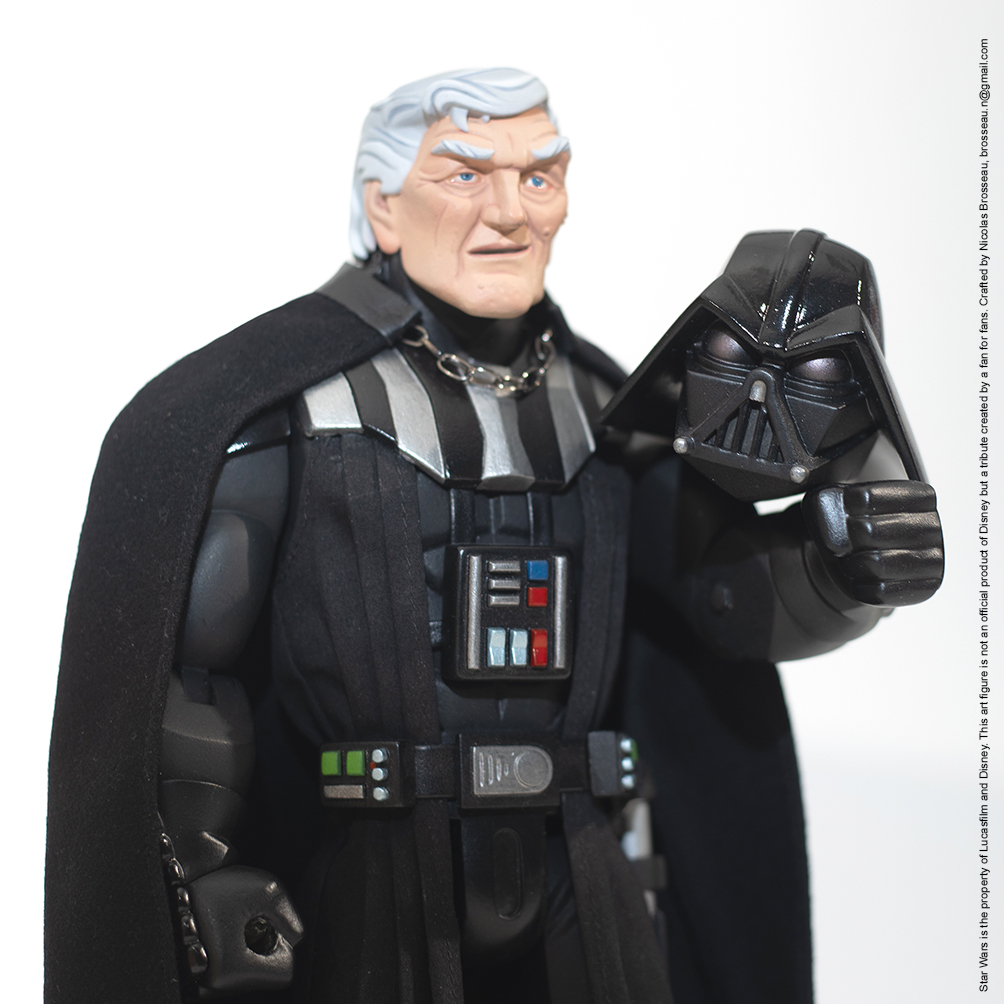 ol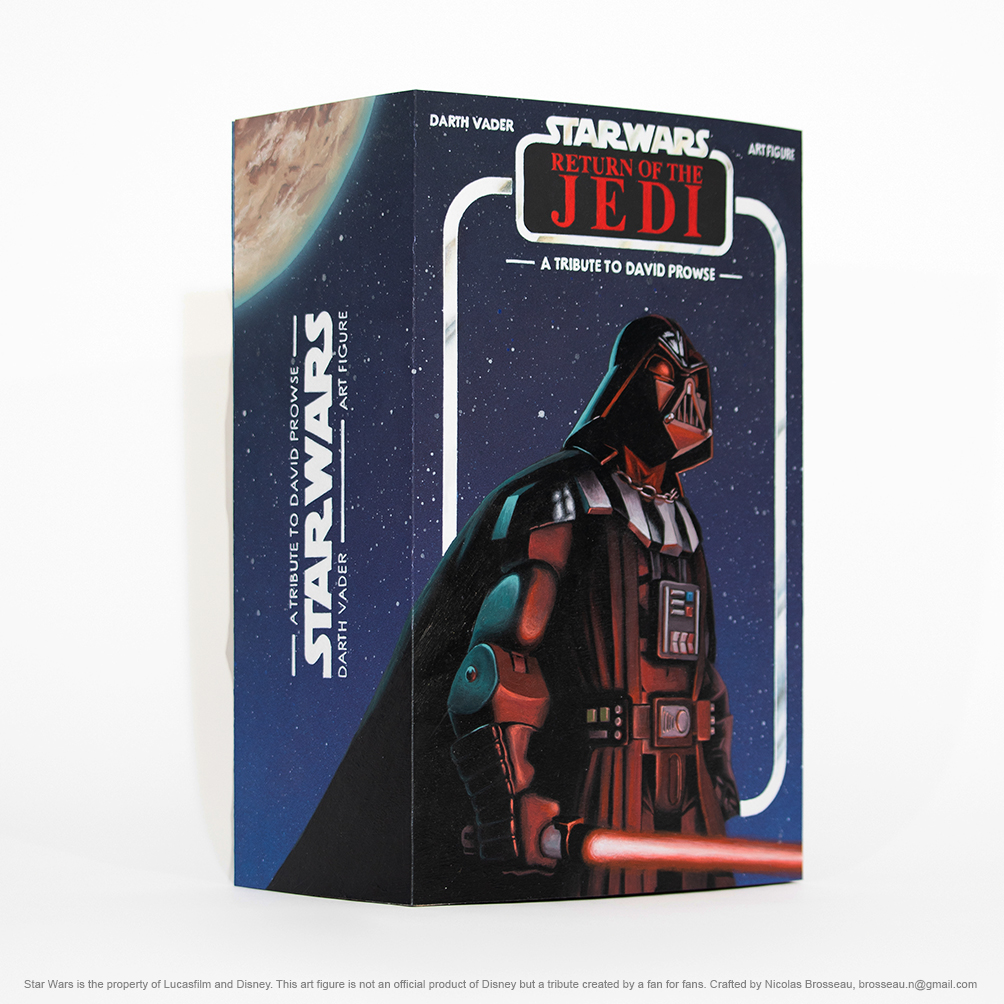 a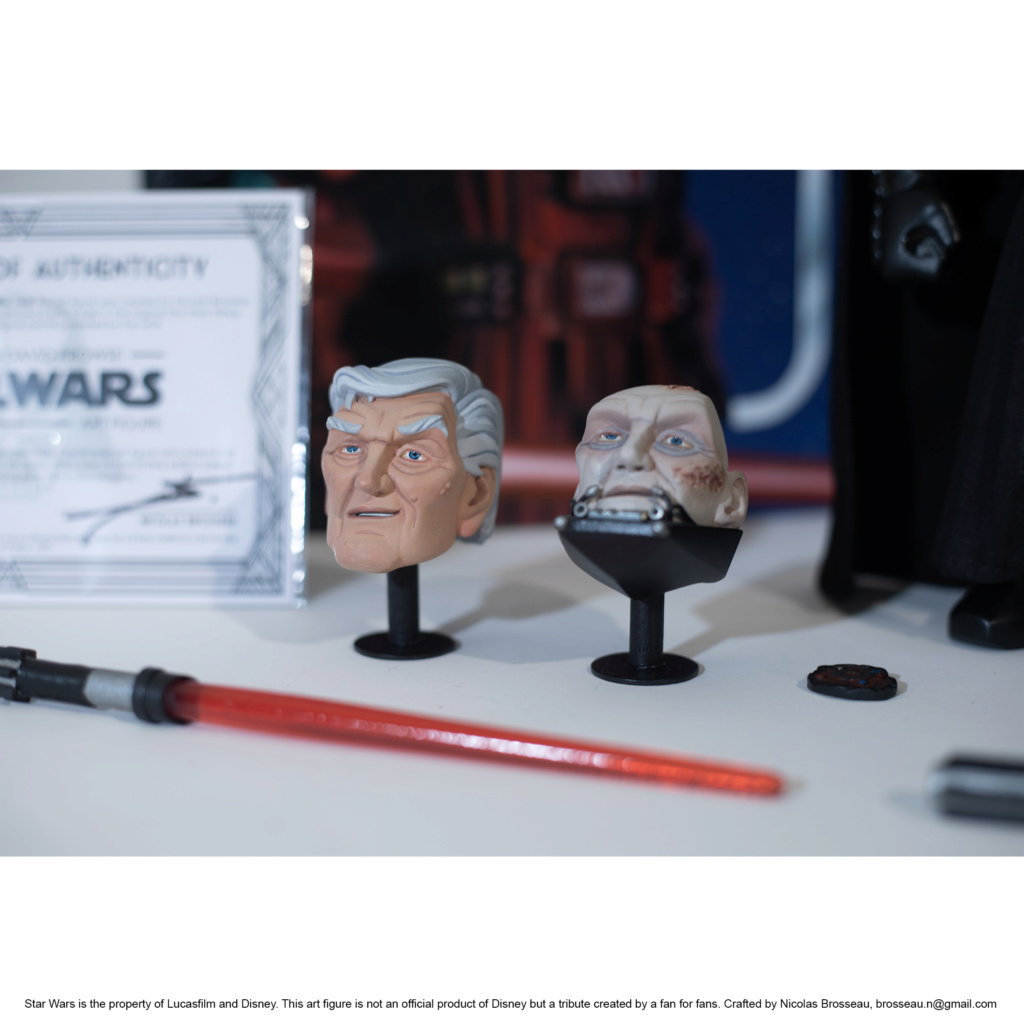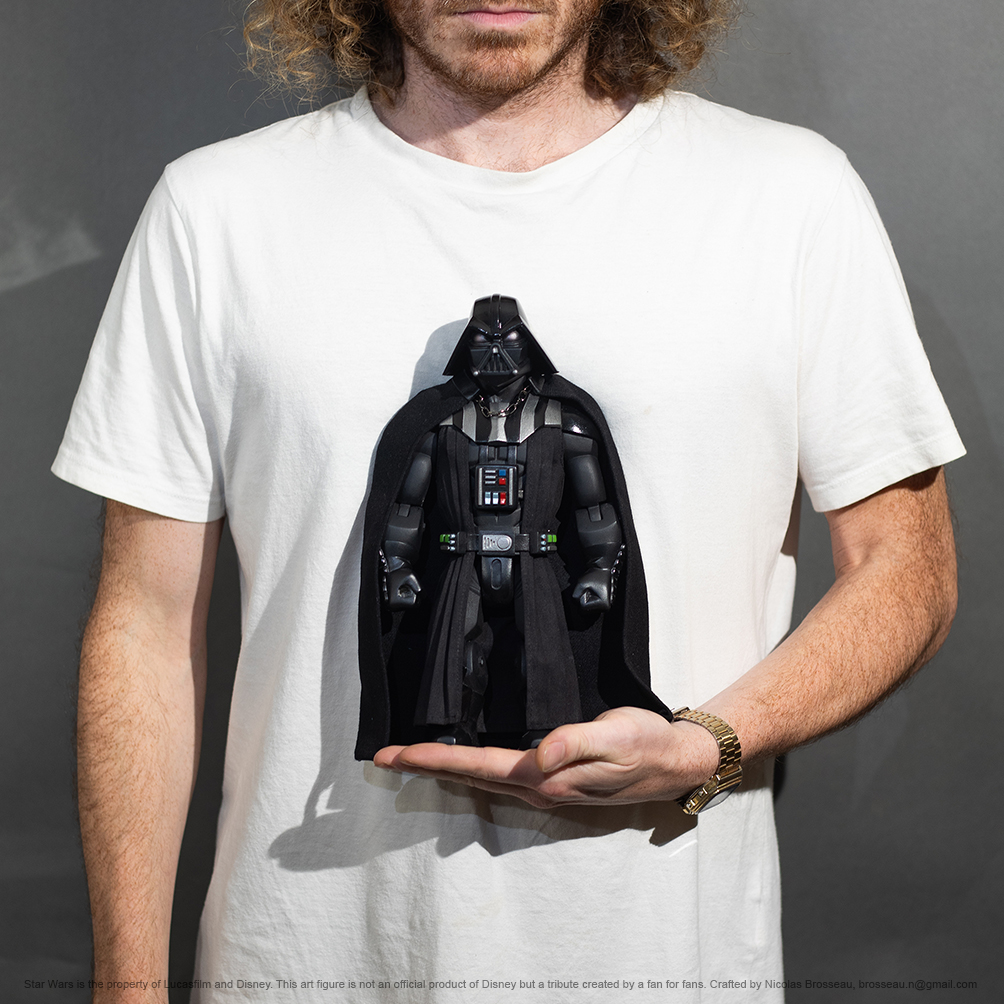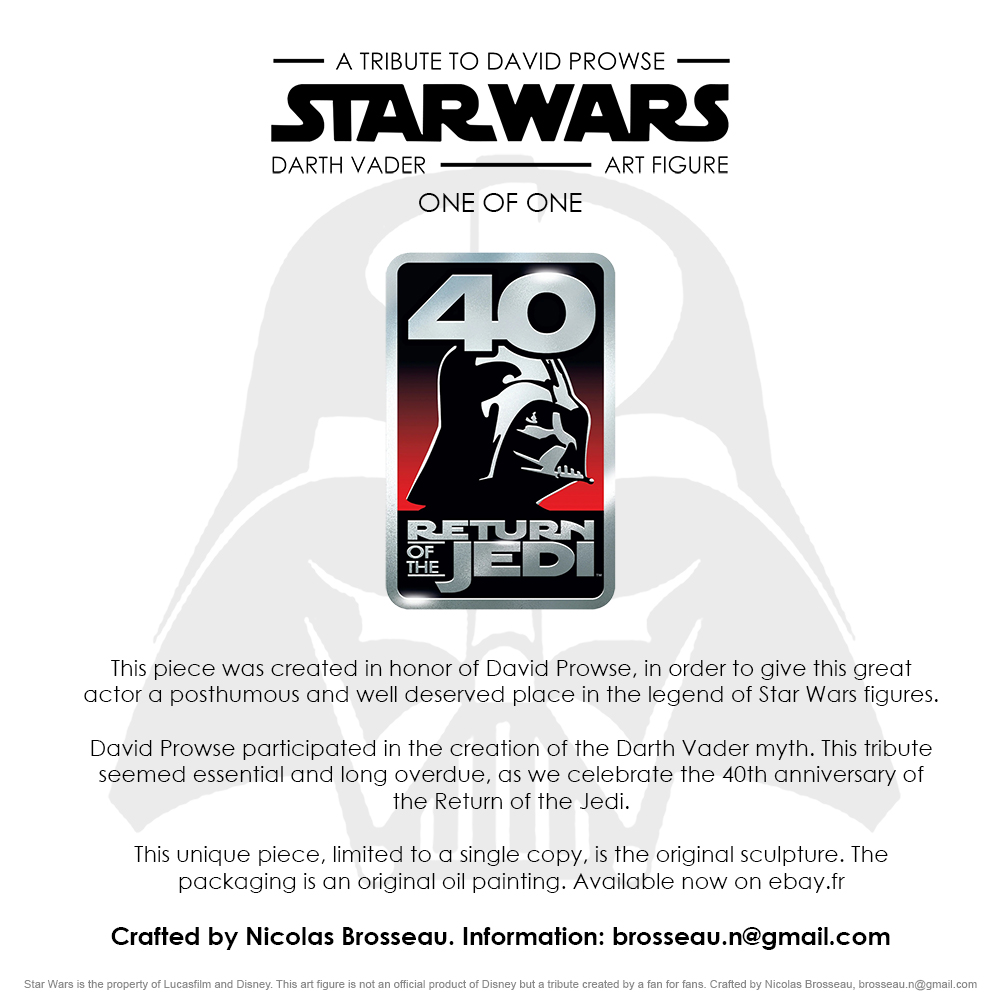 s