100% Star Wars La Haute République Phase 2 Tome 01 - PANINI


Sortie le 23 aout 2023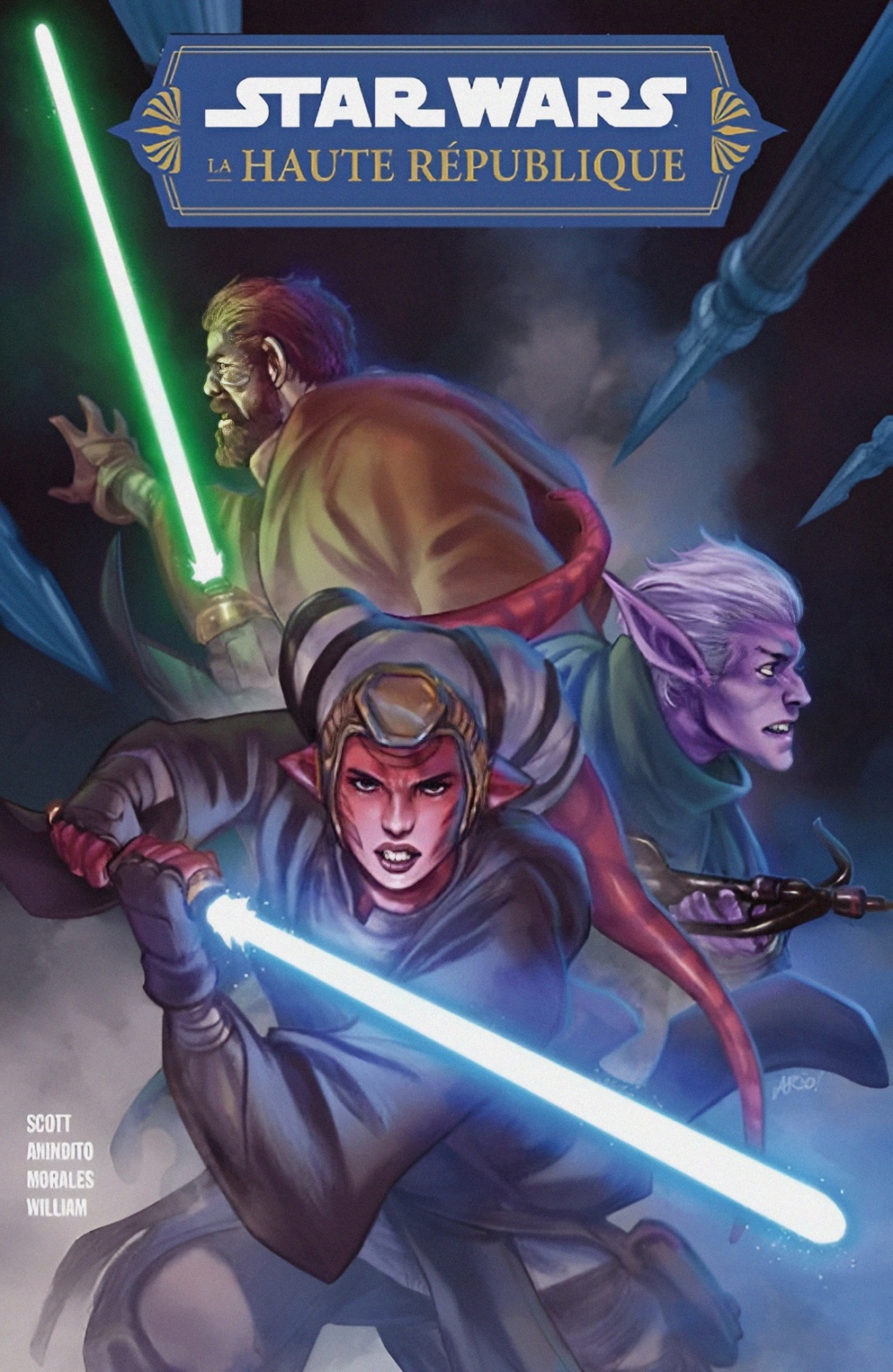 Couverture de Ario Anindito pour Star Wars The High Republic (2022) #2
Scénariste: Cavan Scott  
Illustration: Ario Anindito
En août, vous découvrirez les tractations politiques dans les différentes églises de la cité sainte : Jedha !
Dans ce premier tome de la phase 2 de LA HAUTE RÉPUBLIQUE de Scott & Anindito vous ferez la connaissance de nouveaux Jedi et héros tandis qu'un mal bien connu rôde en lisière de la ville !
La version US de cet album contient les comics The High Republic (2022) #1 à #5 - Balance of the Force
Nous ouvrons un nouveau chapitre de l'histoire de Star Wars !
Plus d'un siècle avant la chute du Flambeau Stellaire, le Jedi Vildar Mac arrive dans la cité Sainte de Jedha.
Il perçoit rapidement que de graves tensions menacent la paix fragile de la ville.
Une tentative de meurtre va le lancer sur la piste d'un mystère, qui le conduira jusqu'au Temple des Whills...
La saga de la Haute République se déroule plusieurs centaines d'années avant celle de Skywalker.
Après une première phase qui a remporté un grand succès auprès des fans entre 2021 et 2022, cette deuxième phase (qui sera plus courte) nous ramène dans le temps, environ 150 ans avant la phase I.
Les lecteurs découvriront des secrets et des informations sur les personnages (et leurs ancêtres) rencontrés lors de la phase I.
Toutes les infos sur la série originale MARVEL:
https://www.galaxie-starwars.com/t12174-star-wars-the-high-republic-phase-2-2022-marvel