Star Wars: The Clone Wars -  1/6th scale ARF Trooper and 501st Legion AT-RT Collectible Set - Hot Toys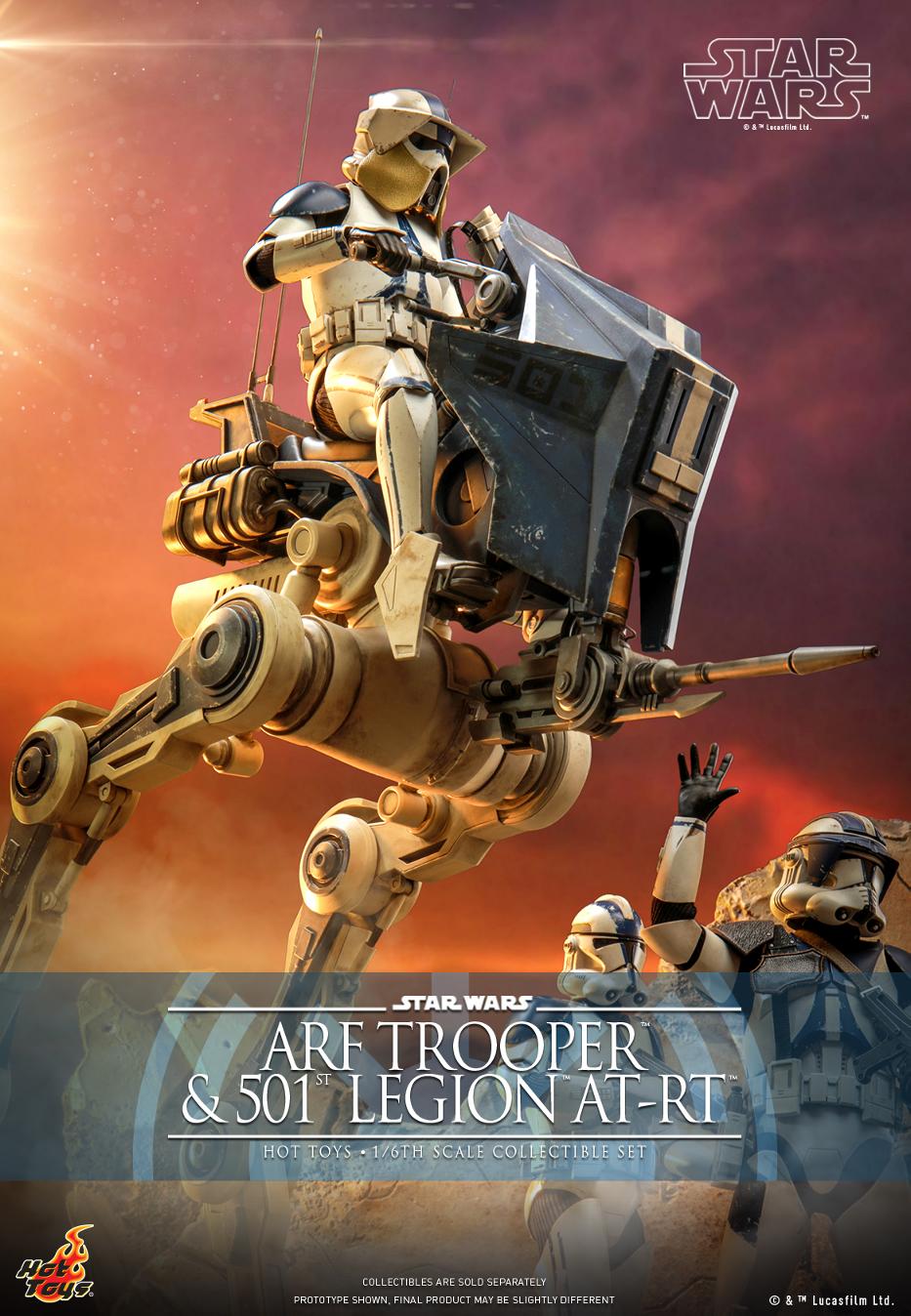 Si les clones sont mieux employés en grand nombre, les véhicules articulés du champ de bataille, tels que les transports de reconnaissance tout-terrain (AT-RT),
transforment un seul clone en une formidable unité anti-infanterie.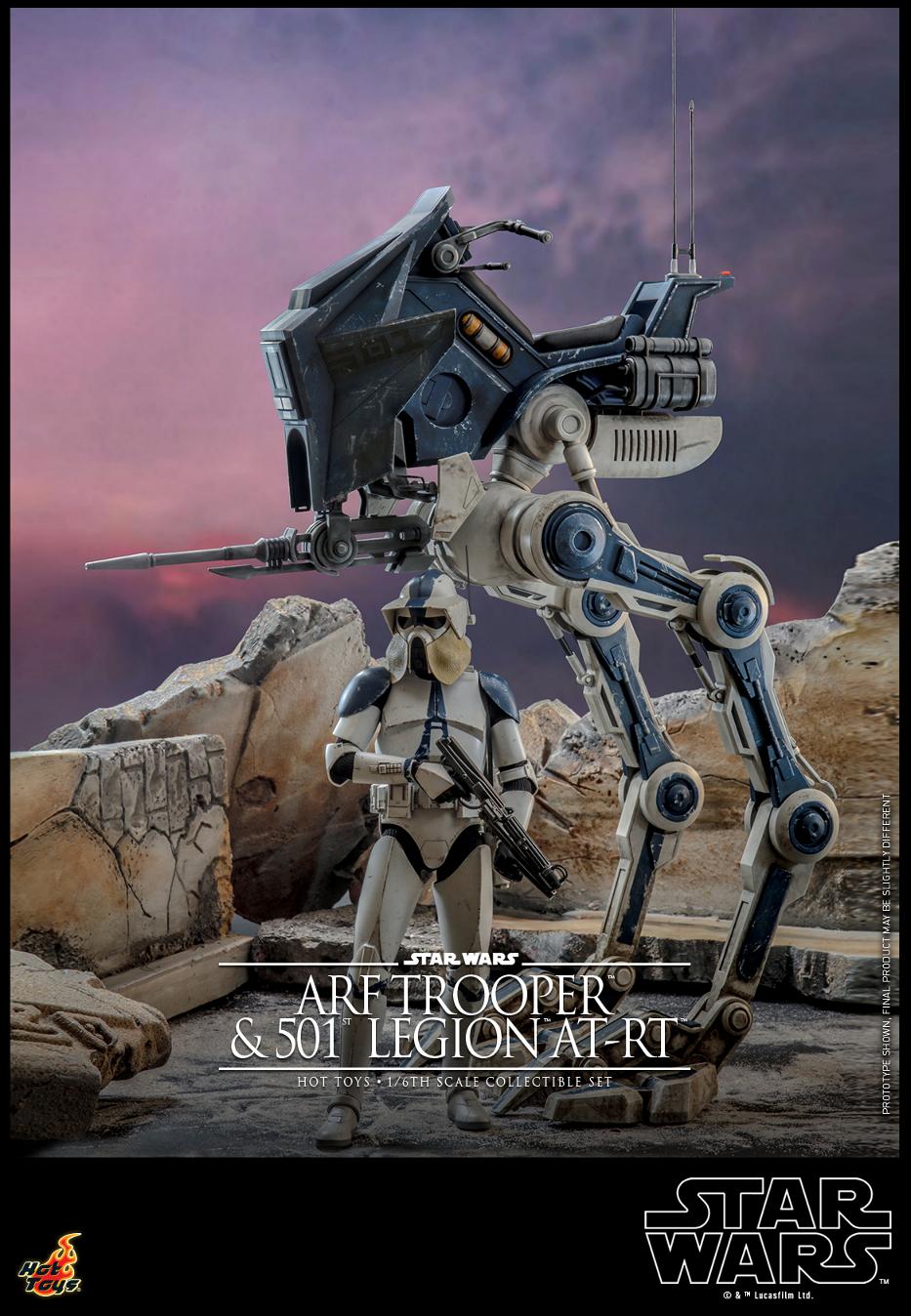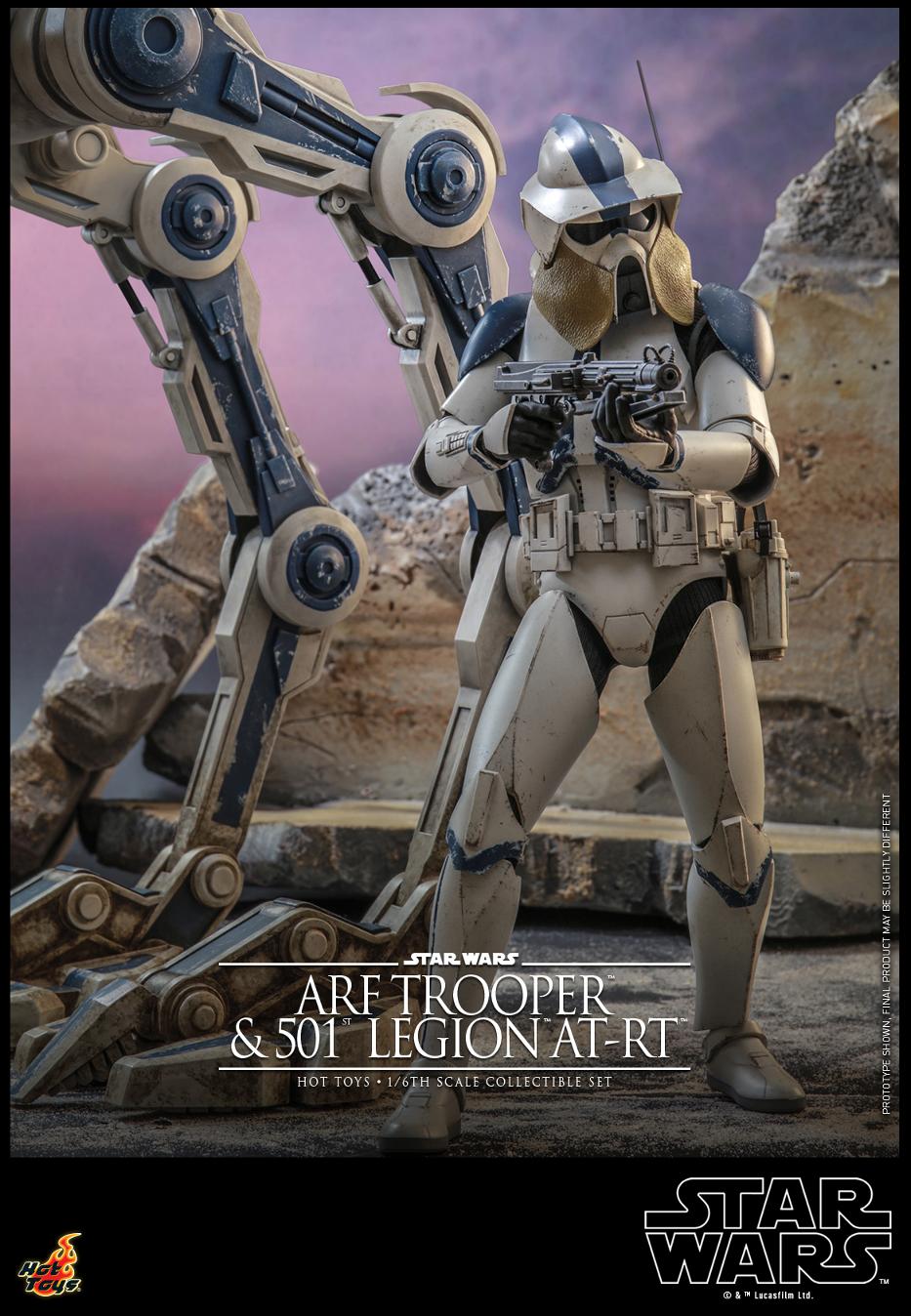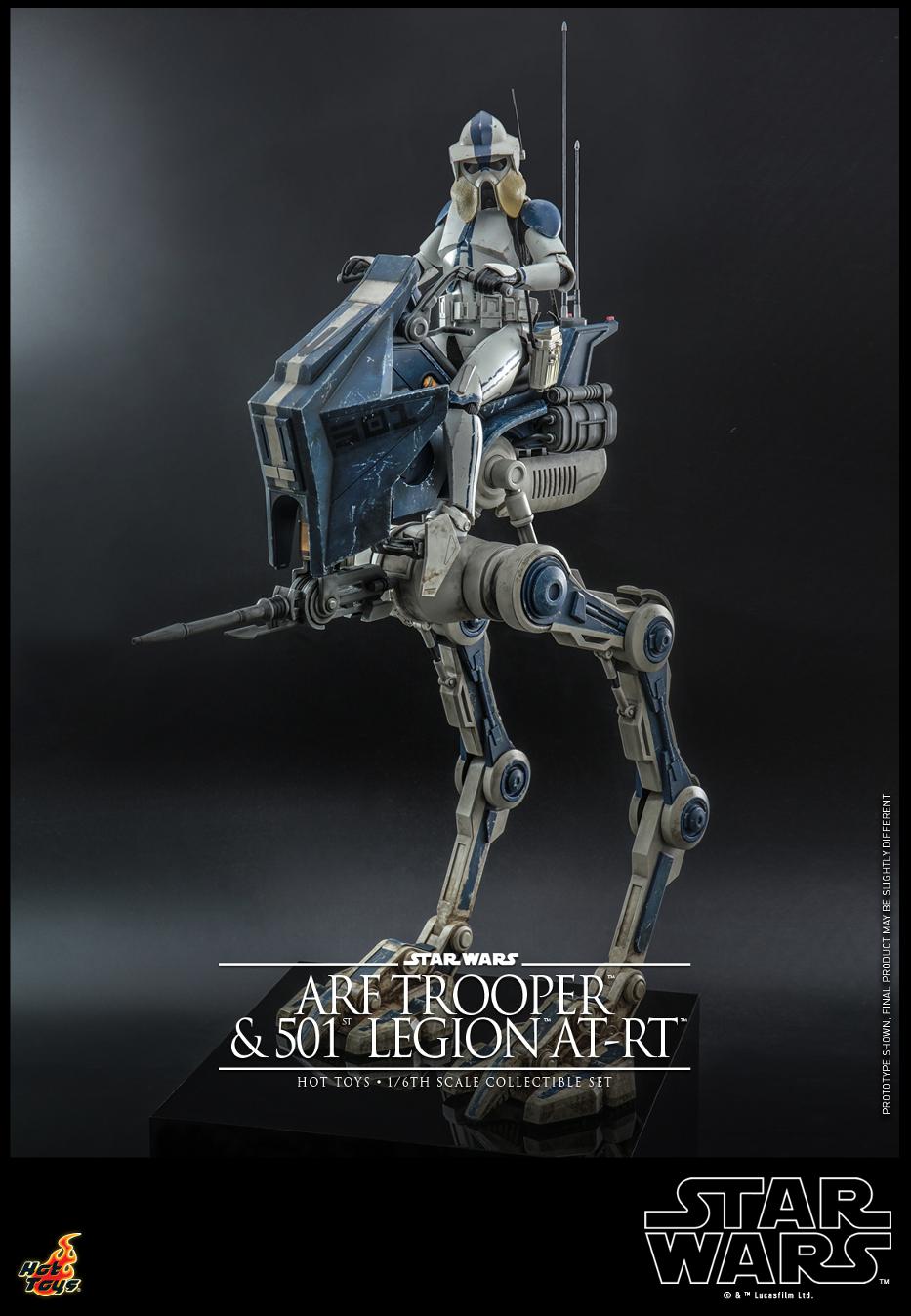 Conçu avant tout comme un véhicule de reconnaissance, ce walker à deux jambes et à cockpit ouvert est néanmoins rapide et lourdement armé,
ce qui permet à un soldat clone de neutraliser facilement des droïdes de combat. Les soldats de la Force de reconnaissance avancée, également connus sous le nom de soldats ARF,
portaient une armure plus légère pour être plus furtifs et plus rapides et chevauchaient souvent ces marcheurs au combat.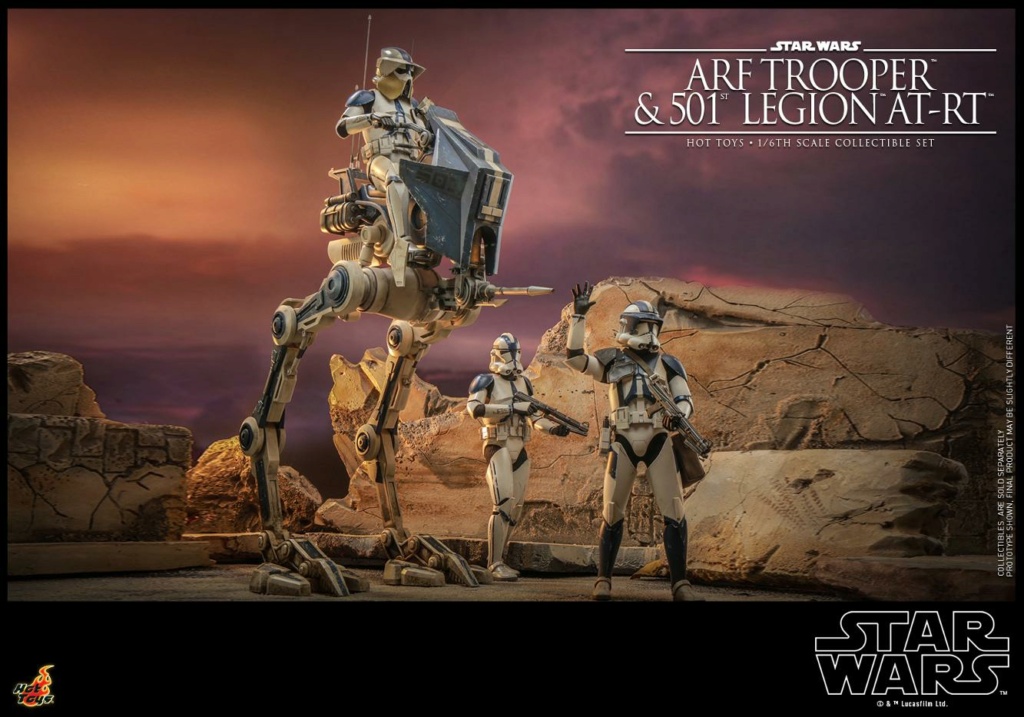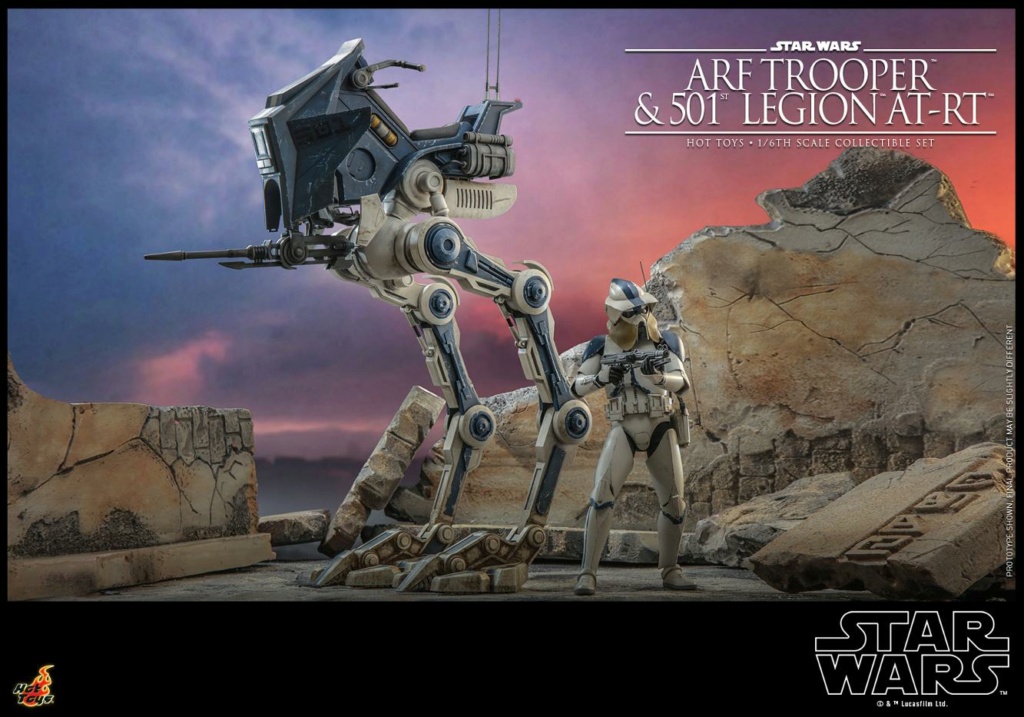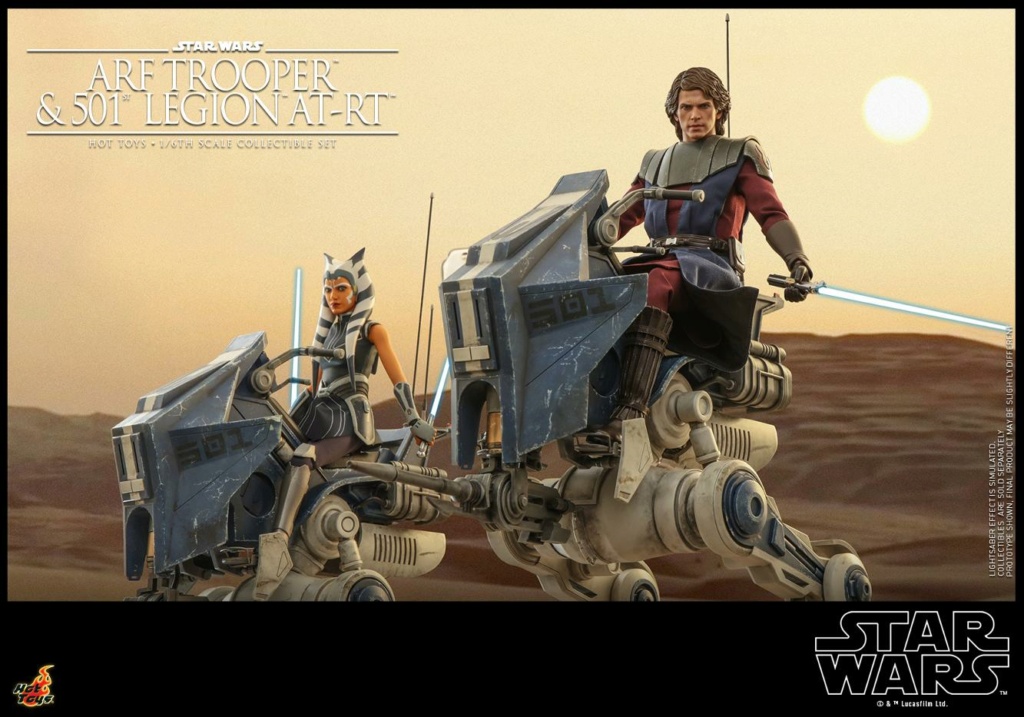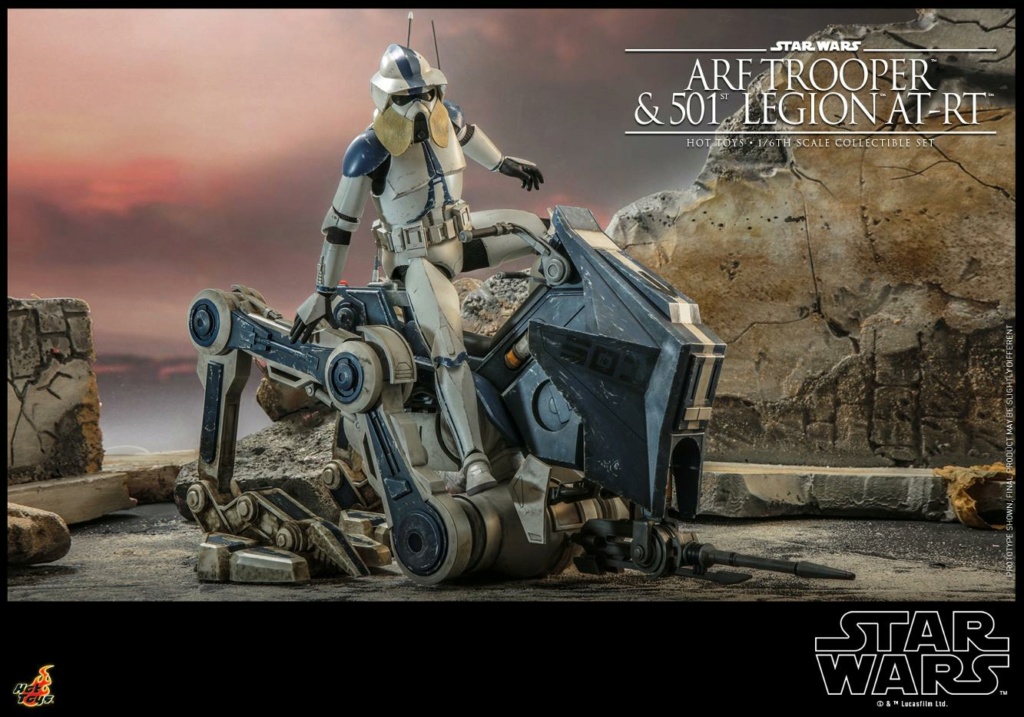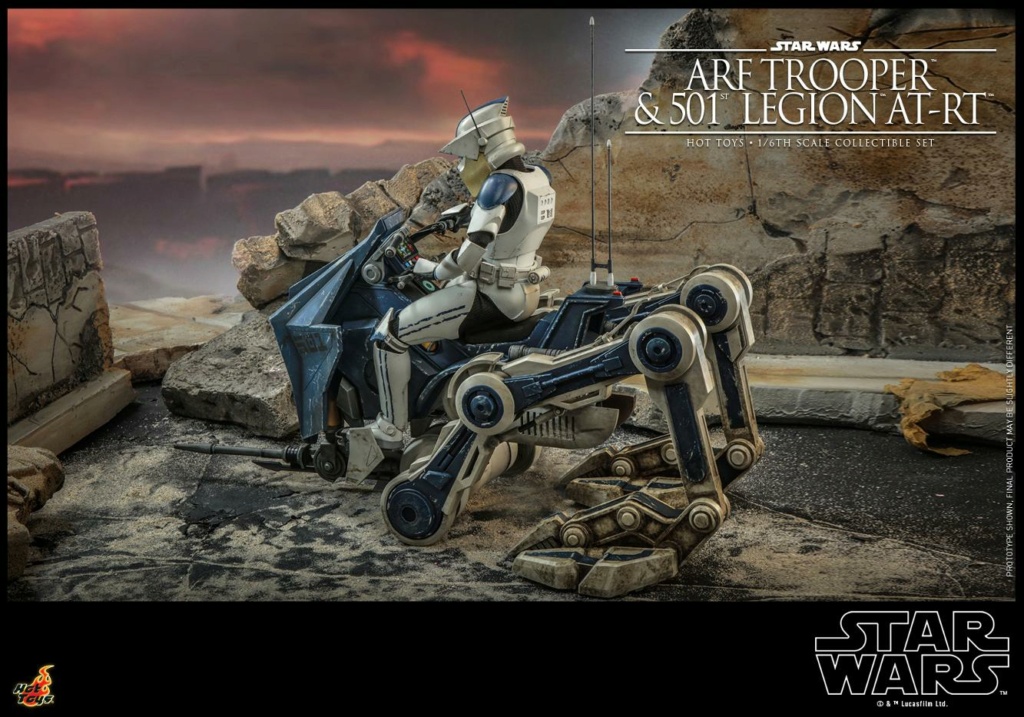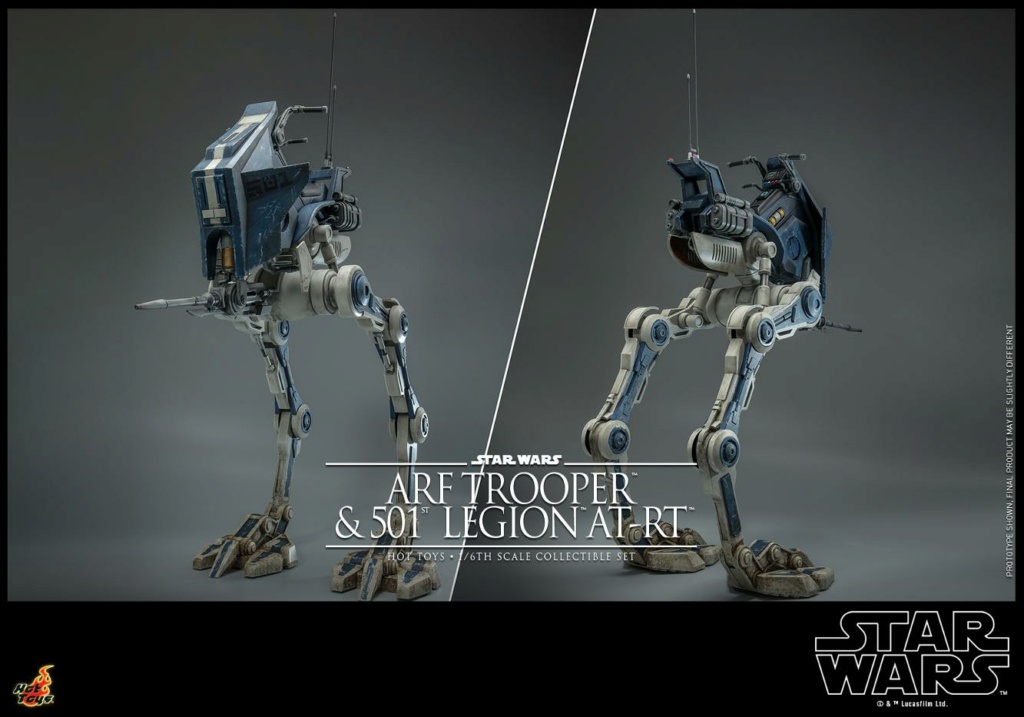 L'ensemble à collectionner ARF Trooper comprend un casque et une armure très détaillés, un fusil blaster, un pistolet blaster, une paire de jumelles et un socle de présentation.
L'étonnant AT-RT de la 501st Legion, à l'échelle 1/6e, mesure environ 23 à 64 cm de haut. Il est peint de la couleur bleue caractéristique du bataillon et du marquage 501,
avec des effets de vieillissement, ainsi qu'une gamme étonnante d'articulations permettant différentes poses.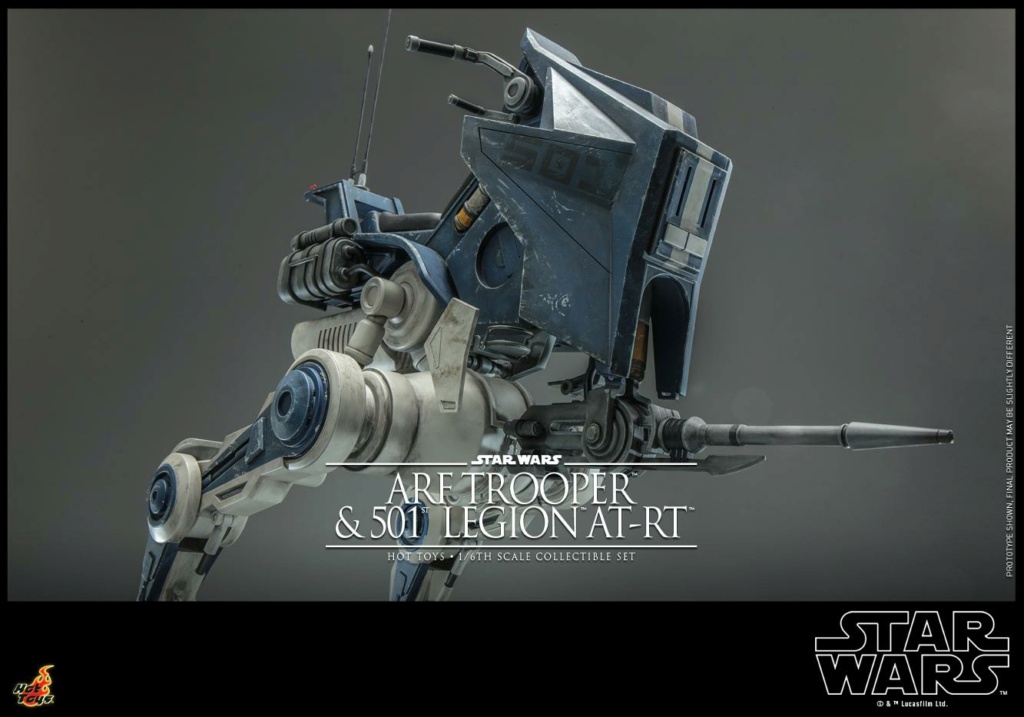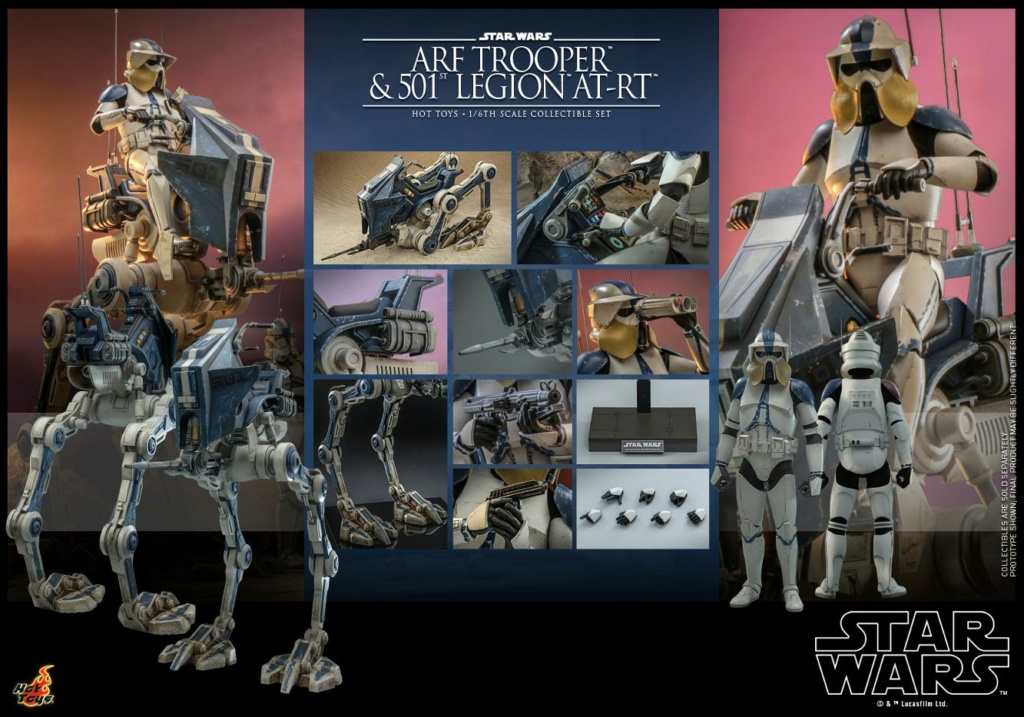 Précommande ouverte
$435 + TAXES
Livraison: Oct 2023 - Mar 2024
https://www.sideshow.com/collectibles/star-wars-arf-trooper-and-501st-legion-at-rt-hot-toys-911125
FB Hot Toys