Star Wars Episode II: Attack of the Clones - 1/6th scale Battle Droid (Geonosis) Collectible Figure - Hot Toys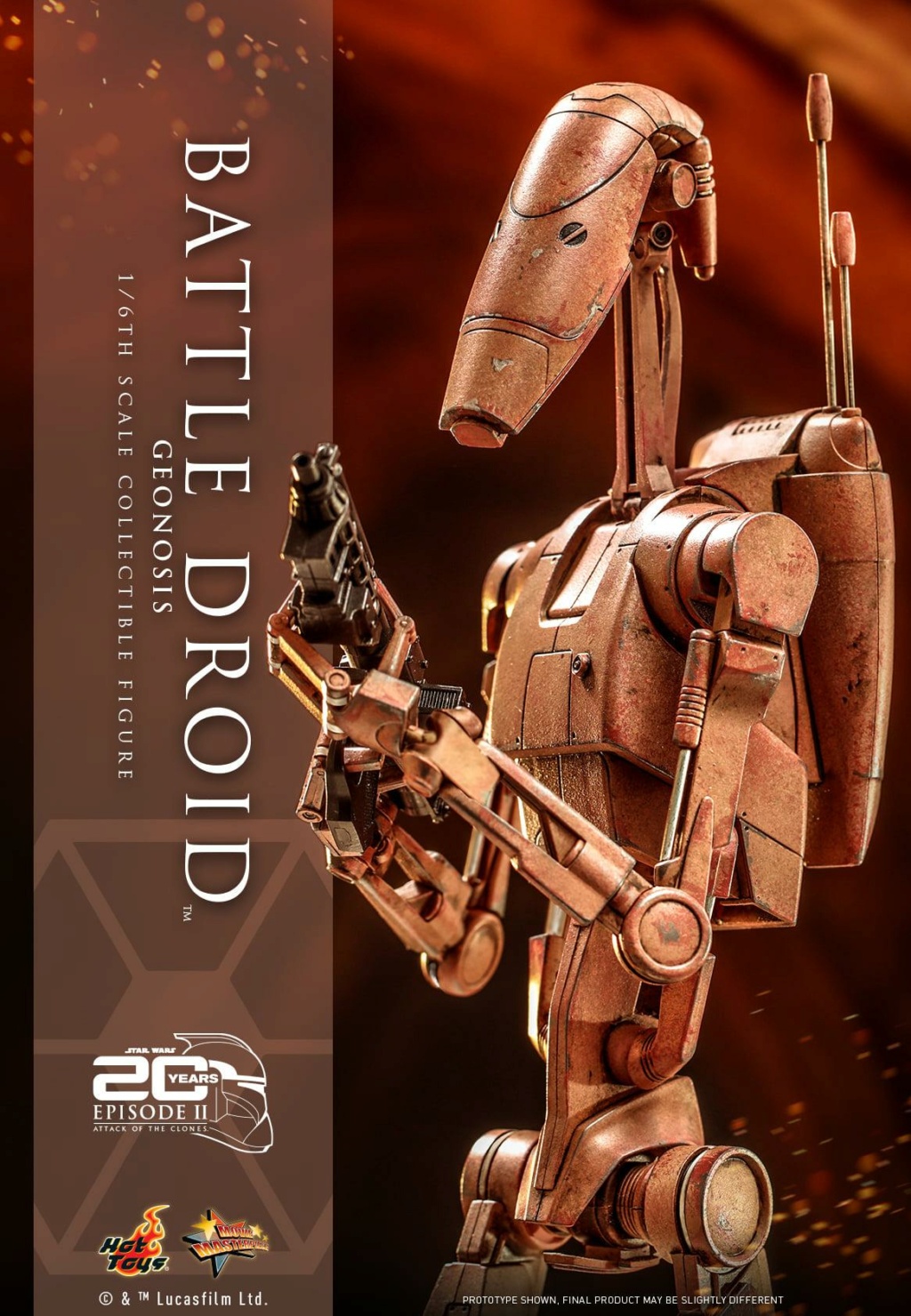 Plutôt que d'utiliser des guerriers en chair et en os, les Séparatistes préfèrent des soldats loyaux sans esprit et facilement contrôlables.
Les rangs sans âme de leurs armées sont dominés par de grands et minces droïdes de combat B1 construits comme des imitations mécaniques de leurs concepteurs Geonosian.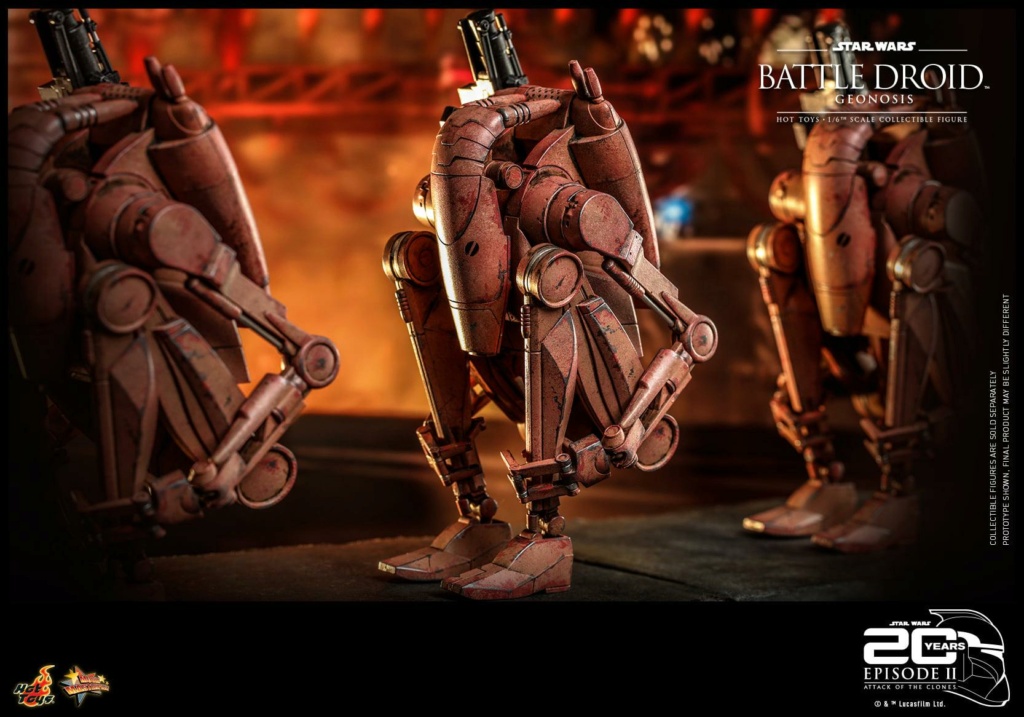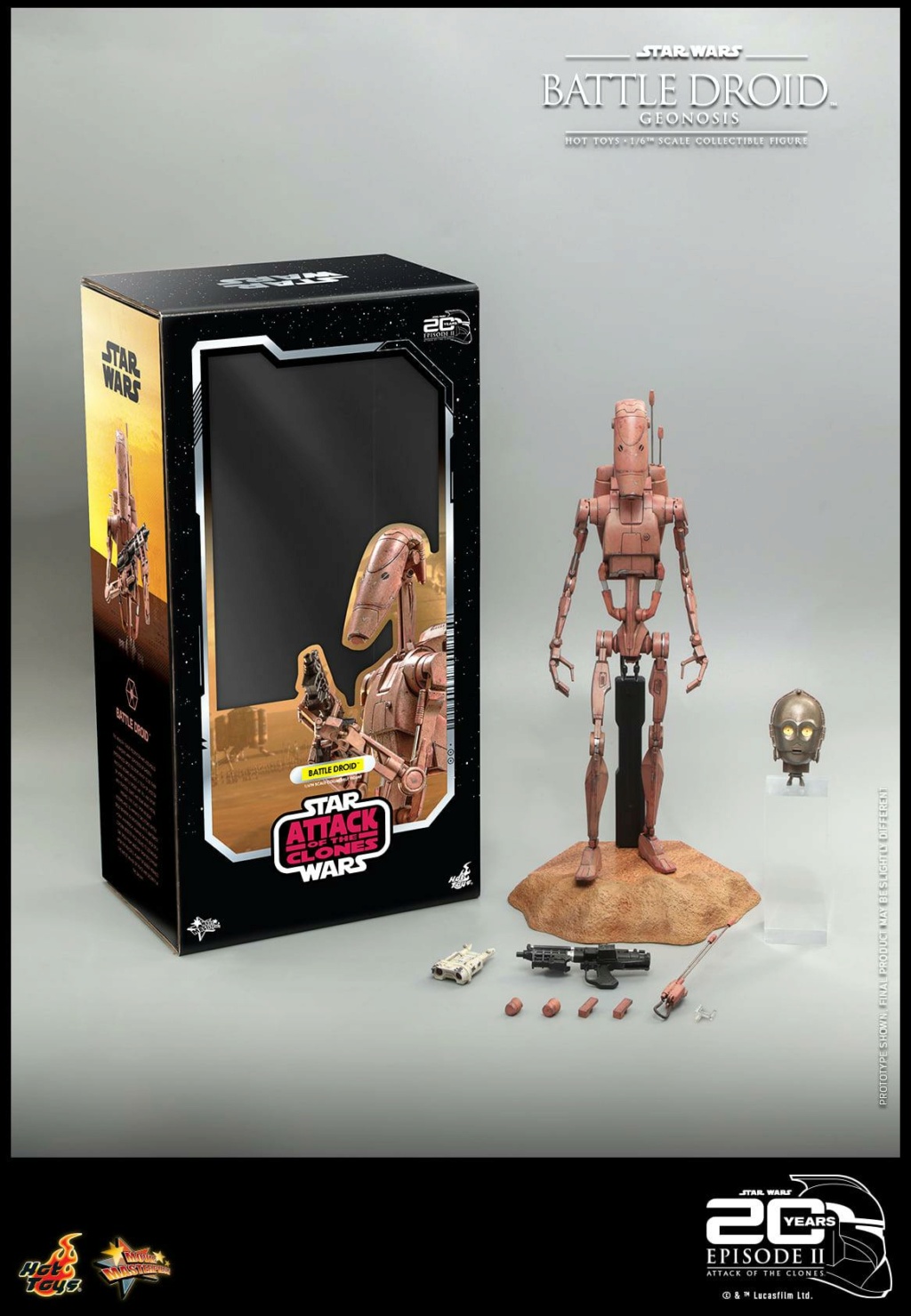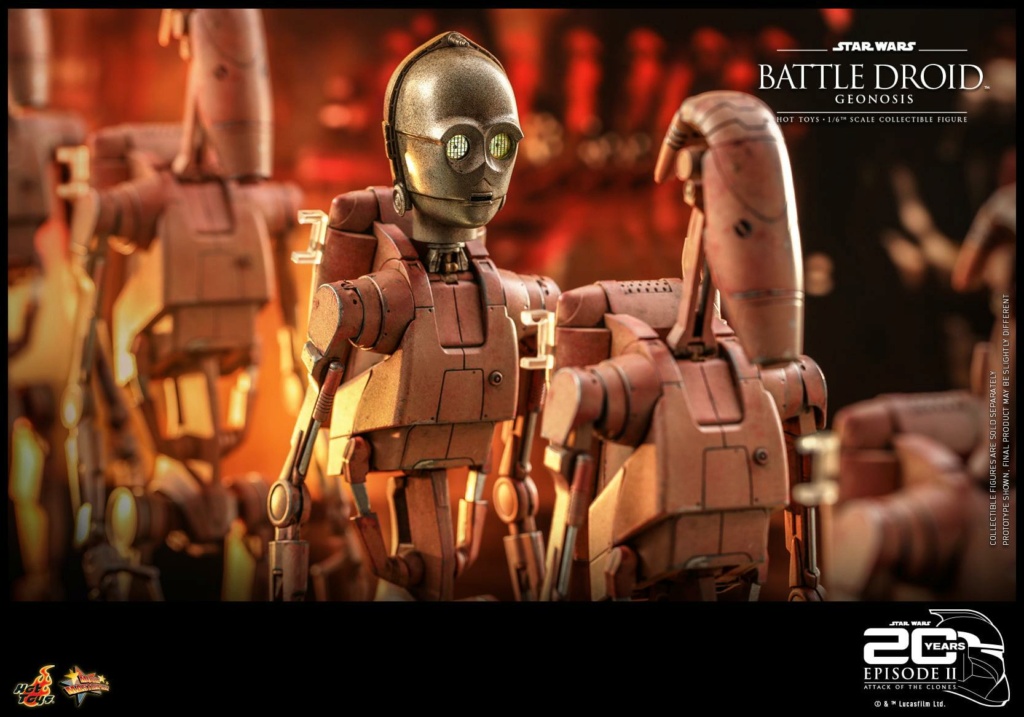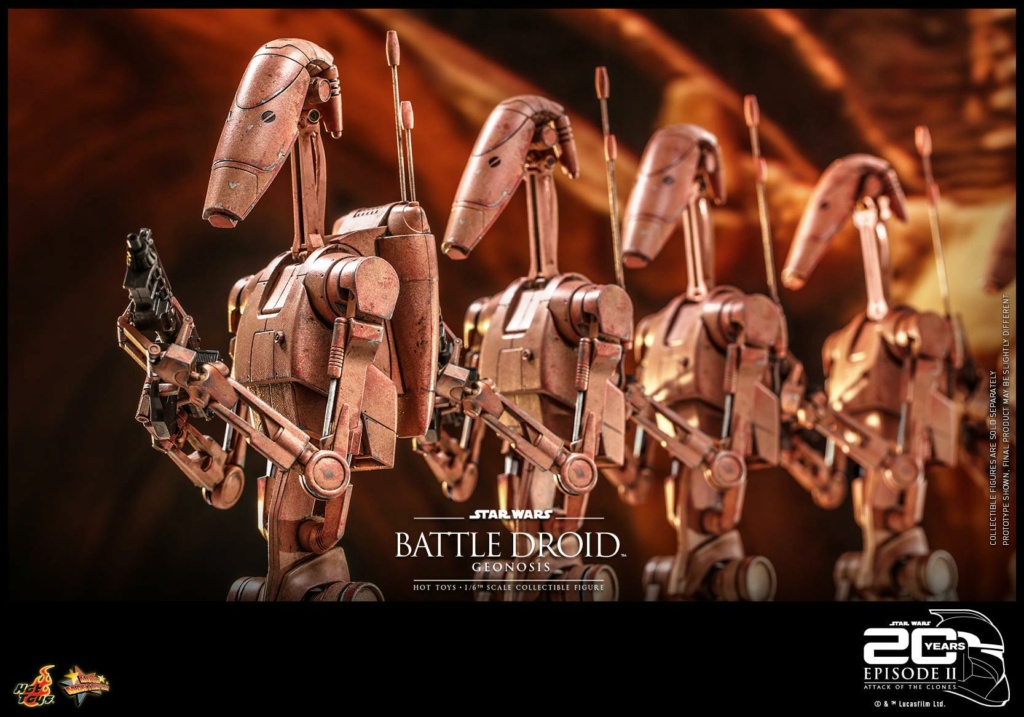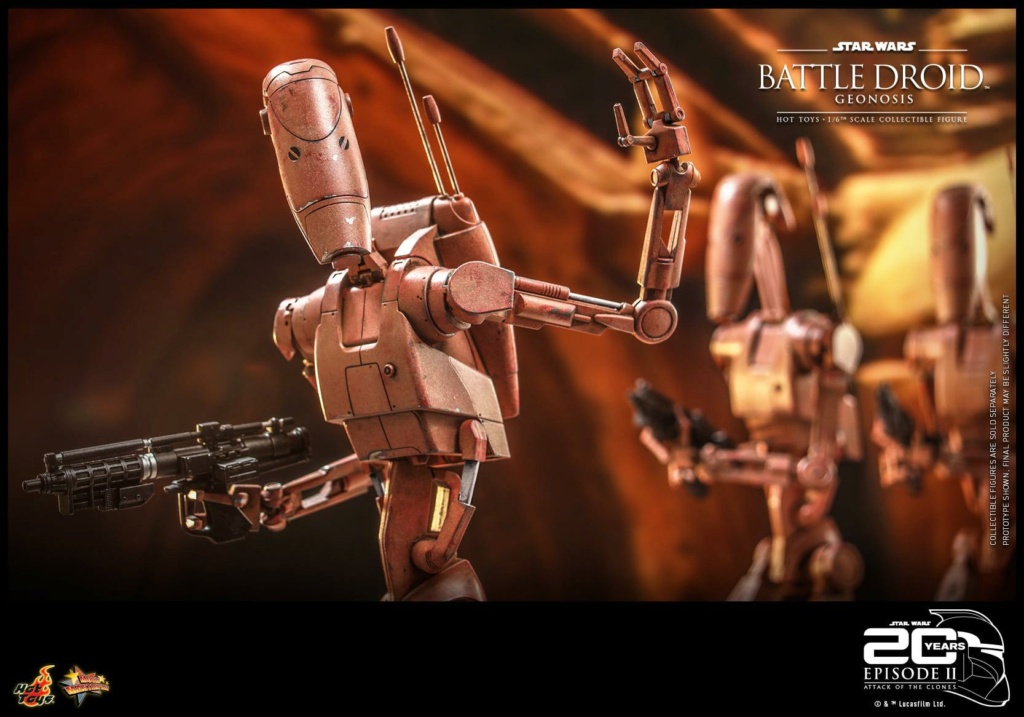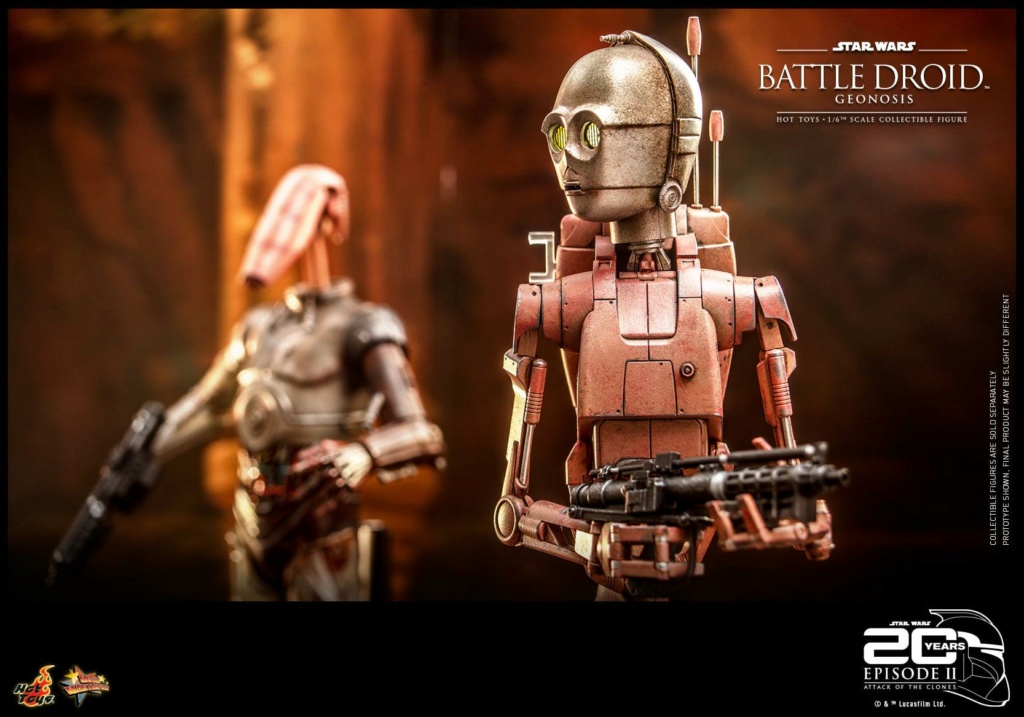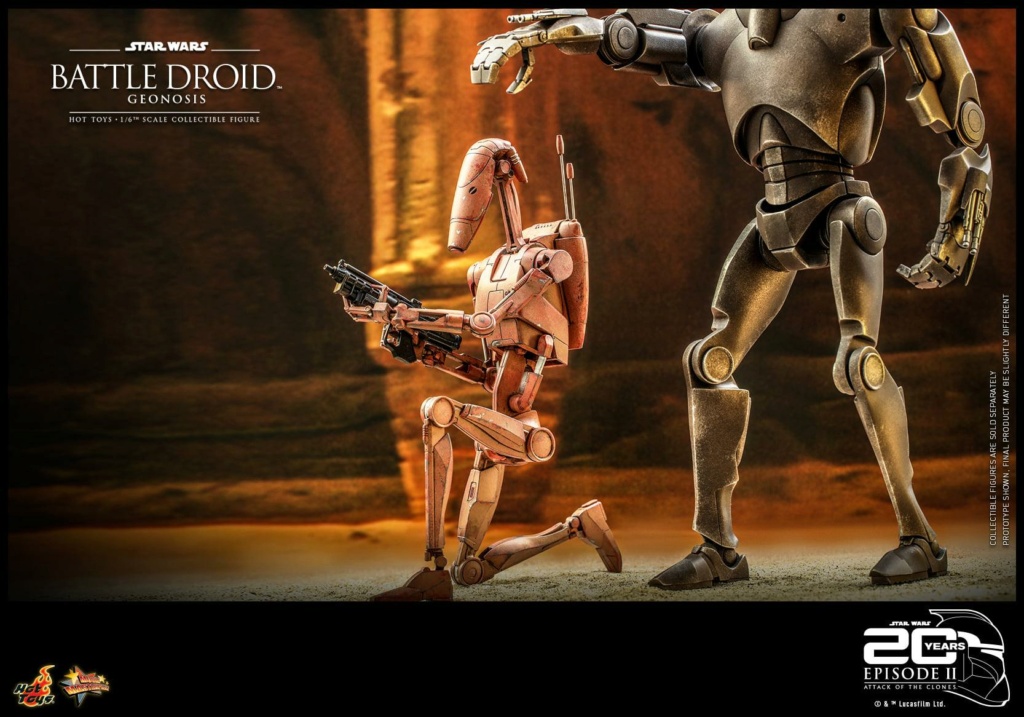 Pour célébrer le 20e anniversaire de Star Wars : Attack of the Clones, Hot Toys est heureux de présenter la nouvelle figurine à collectionner Battle Droid à l'échelle 1/6e
inspirée de l'apparition du droïde dans l'arène de combat de Geonosis.
Elle présente une structure mécanique nouvellement développée avec des articulations exceptionnelles, un fusil blaster, une paire de jumelles, un socle de figurine sur le thème du sable,
une tête interchangeable C-3PO recréant les scènes comiques où le droïde était mal ficelé et un emballage commémoratif.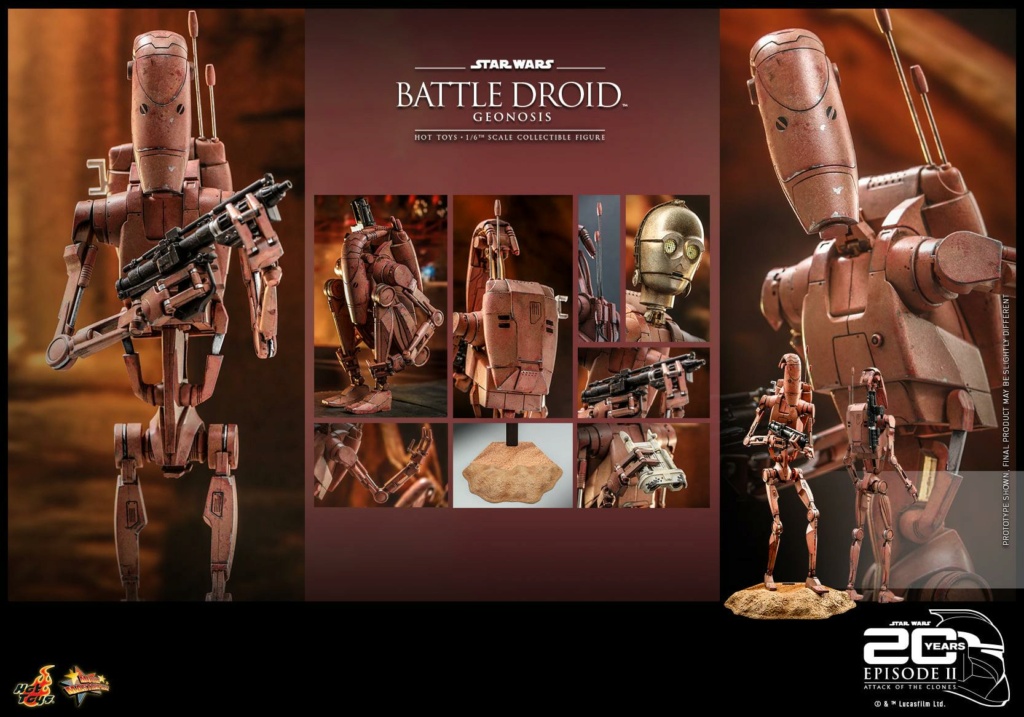 190$ + TAXES
Hauteur : 31 cm
Précommande ouverte
Livraison : Avril 2023 - Sep 2023
https://www.sideshow.com/collectibles/star-wars-battle-droid-geonosis-hot-toys-911038