Yoda Sixth Scale Figure - Sideshow Collectibles



"Répondre à la force par la force, la voie du Jedi, ce n'est pas."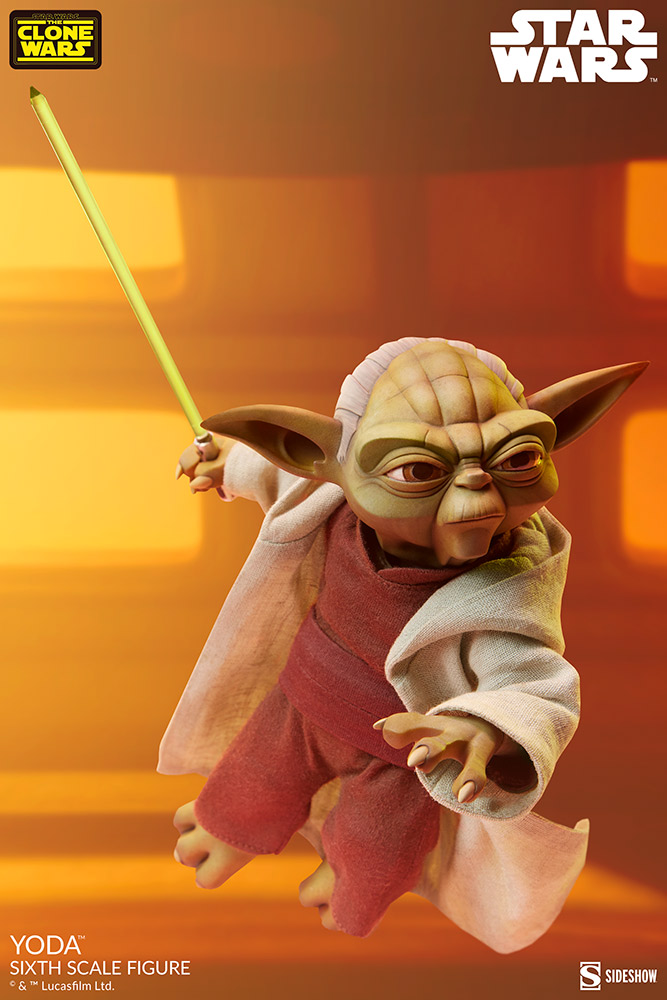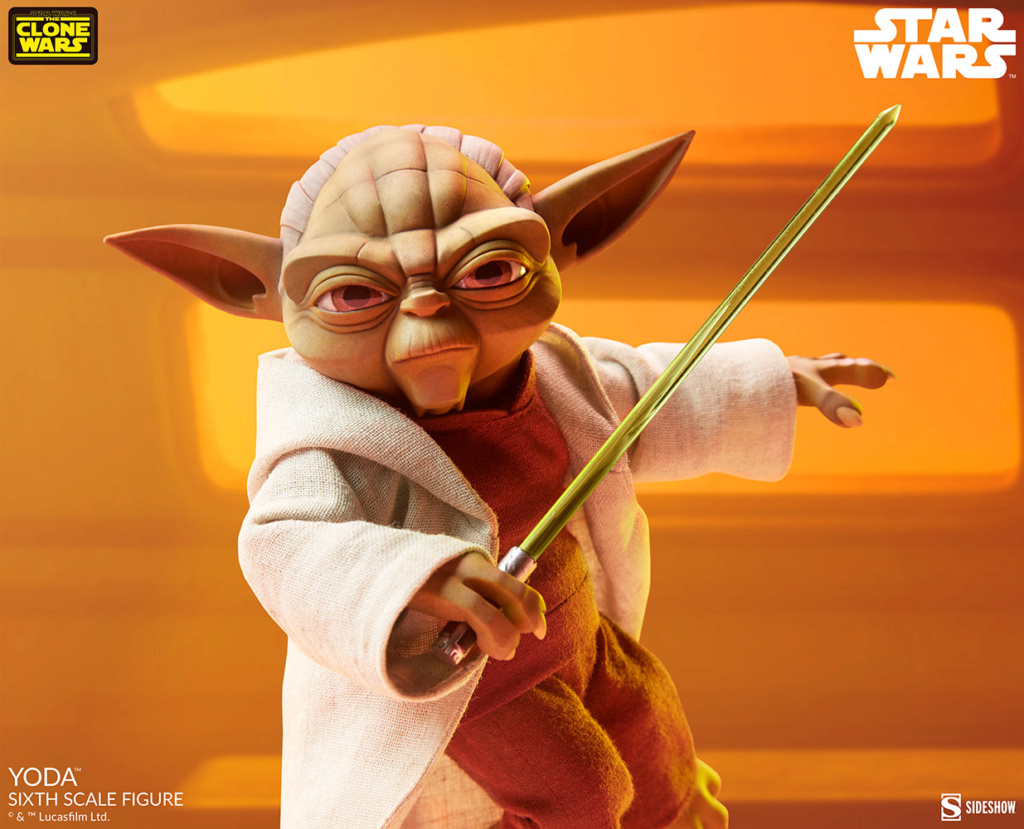 Figurine de Yoda à l'
échelle 1:6 par Sideshow
.
Cette pièce de collection Star Wars dynamique et stylisée est inspirée de l'apparition animée de l'emblématique maître Jed
dans Star Wars : The Clone Wars.
Ne le jugez pas à sa taille !
La figurine de Yoda à l'échelle 1:6 dispose d'un corps articulé et d'une gamme d'accessoires permettant de créer des poses dynamiques tirées de la série animée.
Son visage est entièrement sculpté dans le style caractéristique de la série The Clone Wars, soigneusement peint pour mettre en valeur les tons uniques de sa couleur verte.
Yoda porte un costume en tissu sur mesure composé d'une chemise et d'un pantalon marron, ainsi qu'une tunique avec un fil de fer dans l'ourlet pour une pose dynamique.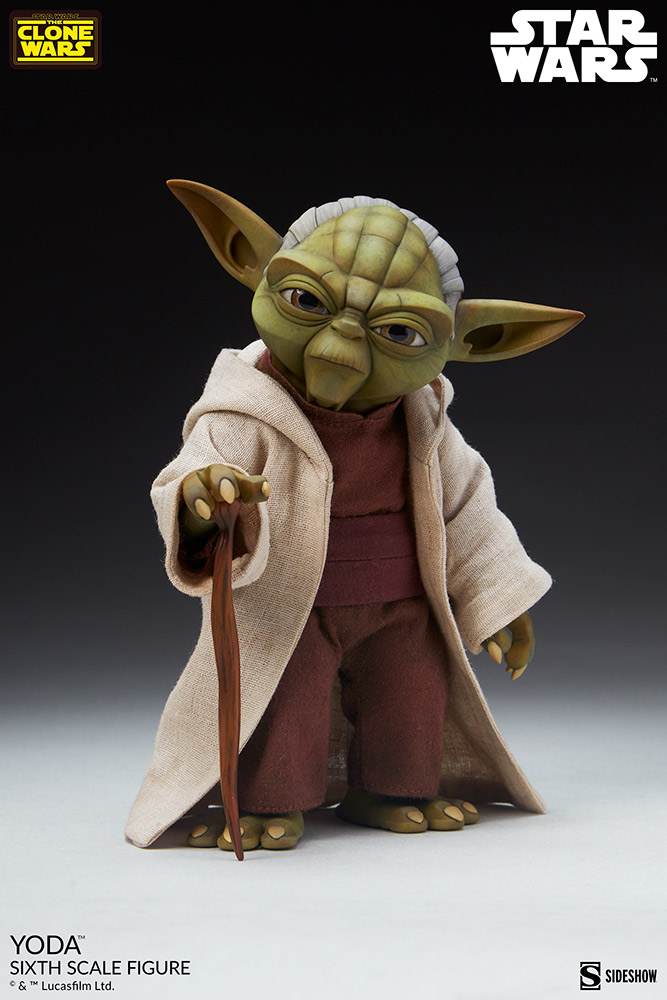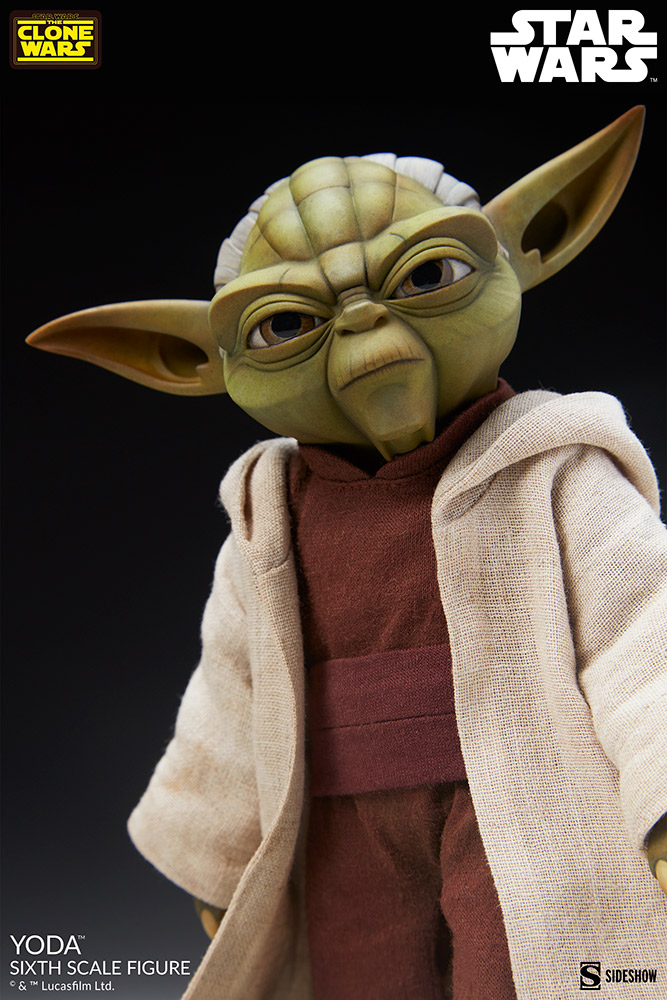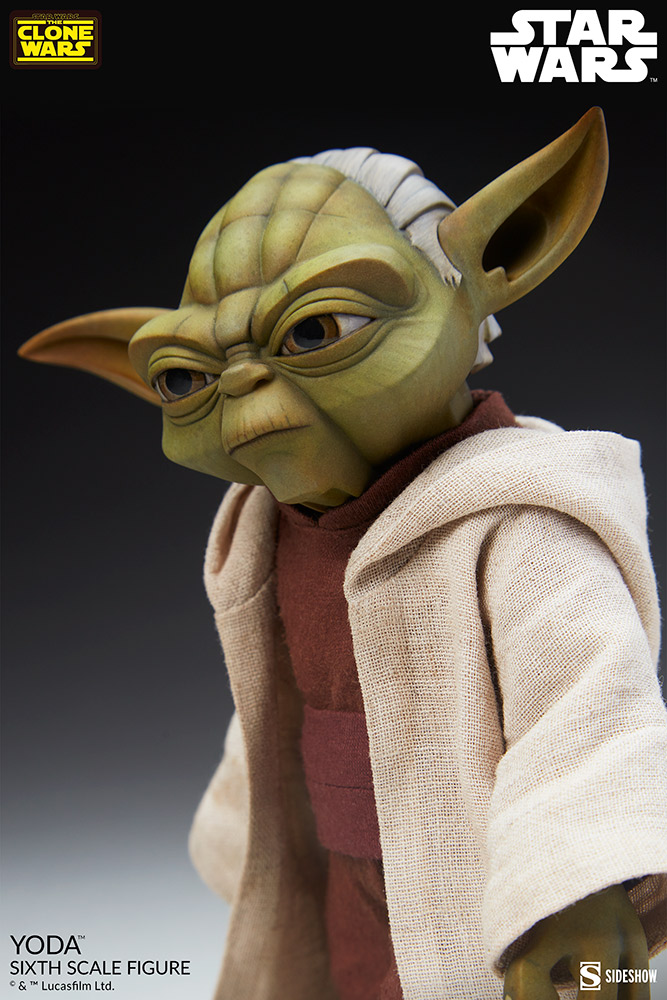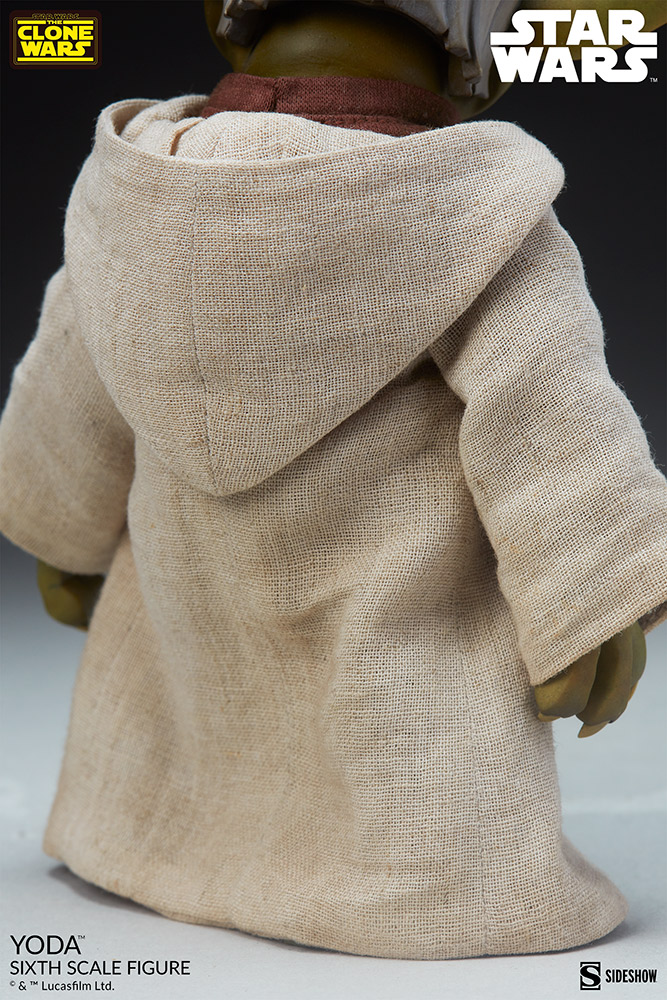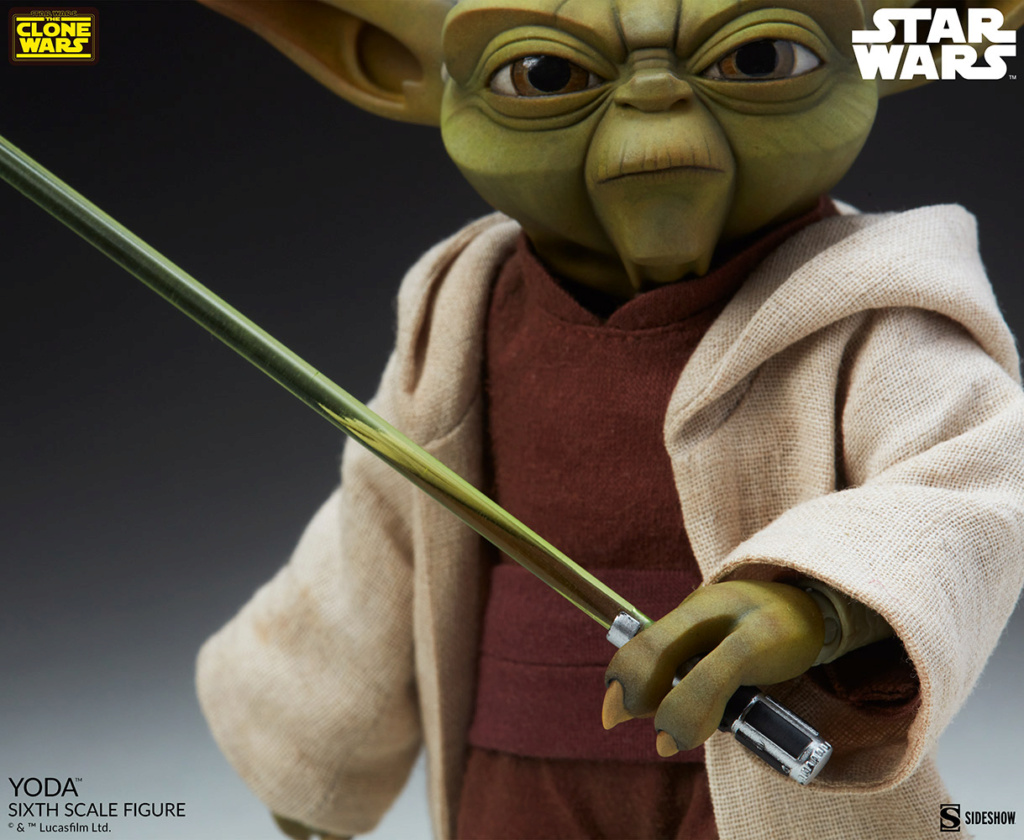 La figurine comprend également une paire de pieds debout, une paire de pieds en extension, une paire de mains détendues, une paire de mains ouvertes et
une paire de mains pour interagir avec sa canne et son sabre laser vert.
Le support qui l'accompagne vous permet de poser ce Jedi sage et adroit dans des positions de combat énergiques sur votre étagère.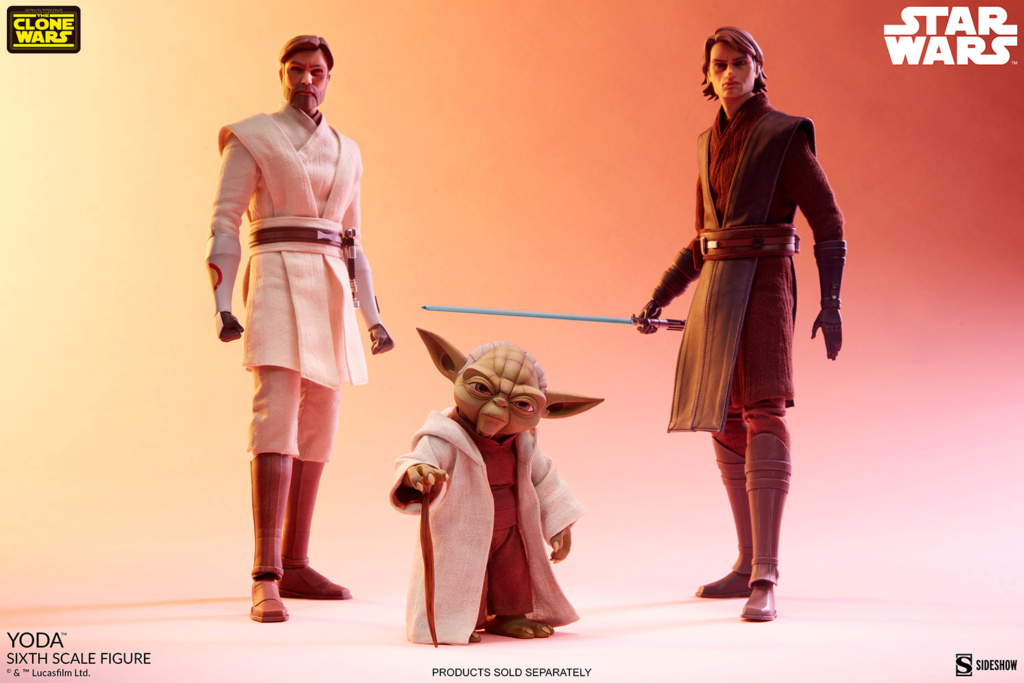 165$ + TAXES
Précommande ouverte
Livraison : Décembre 2022 - Mars 2023
Echelle : 1:6
Hauteur : 14 cm (5.5")
https://www.sideshow.com/collectibles/star-wars-yoda-sideshow-collectibles-100464