Boba Fett 1/4th scale (Version Deluxe) Collectible Figure Star Wars: The Book Of Boba Fett - Hot Toys



"Jabba a régné avec la peur. J'ai l'intention de régner avec respect. "
Après avoir éliminé Bib Fortuna, le voyage de Boba Fett devenant le nouveau daimyo de l'empire criminel de Tatooine s'avère être un défi et
il doit se préparer à se battre pour son nouveau statut dans le dangereux monde souterrain....
Cette version Deluxe comprendra en exclusivité un socle de figurine diorama inspiré de la nouvelle salle du trône du palais de Boba Fett avec fonction d'éclairage LED !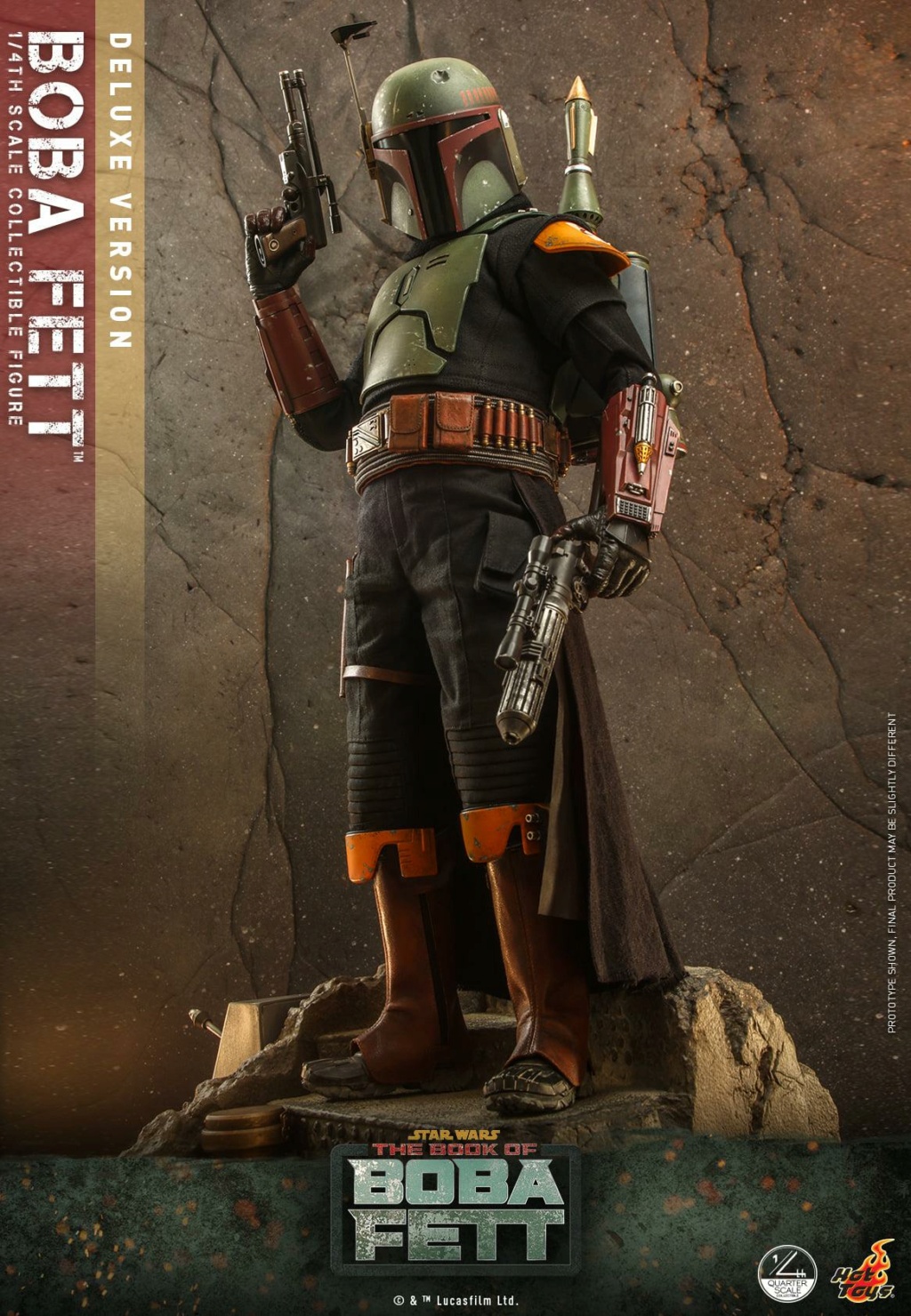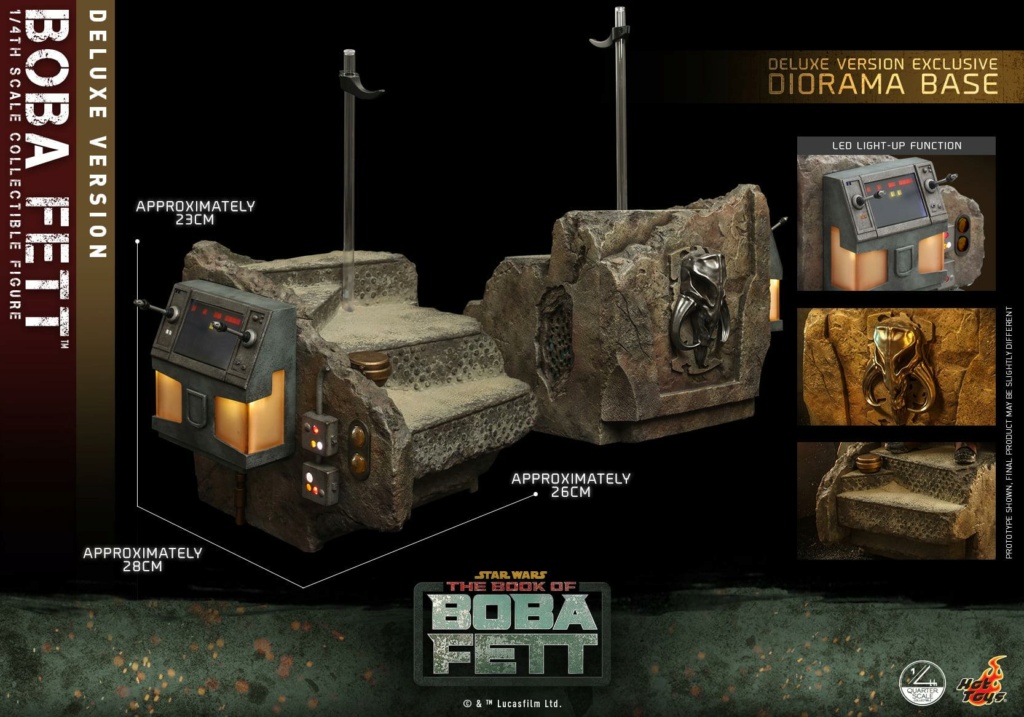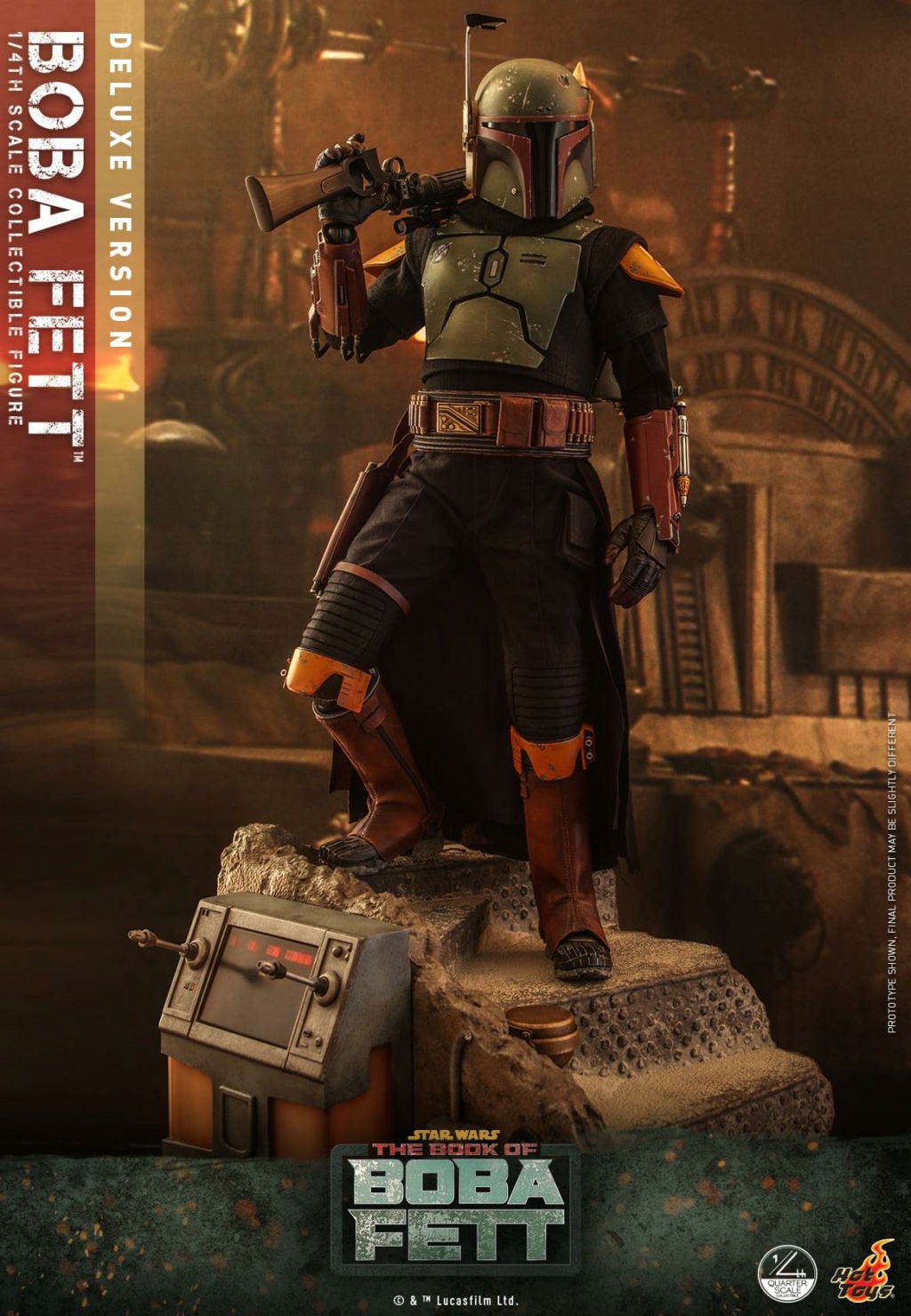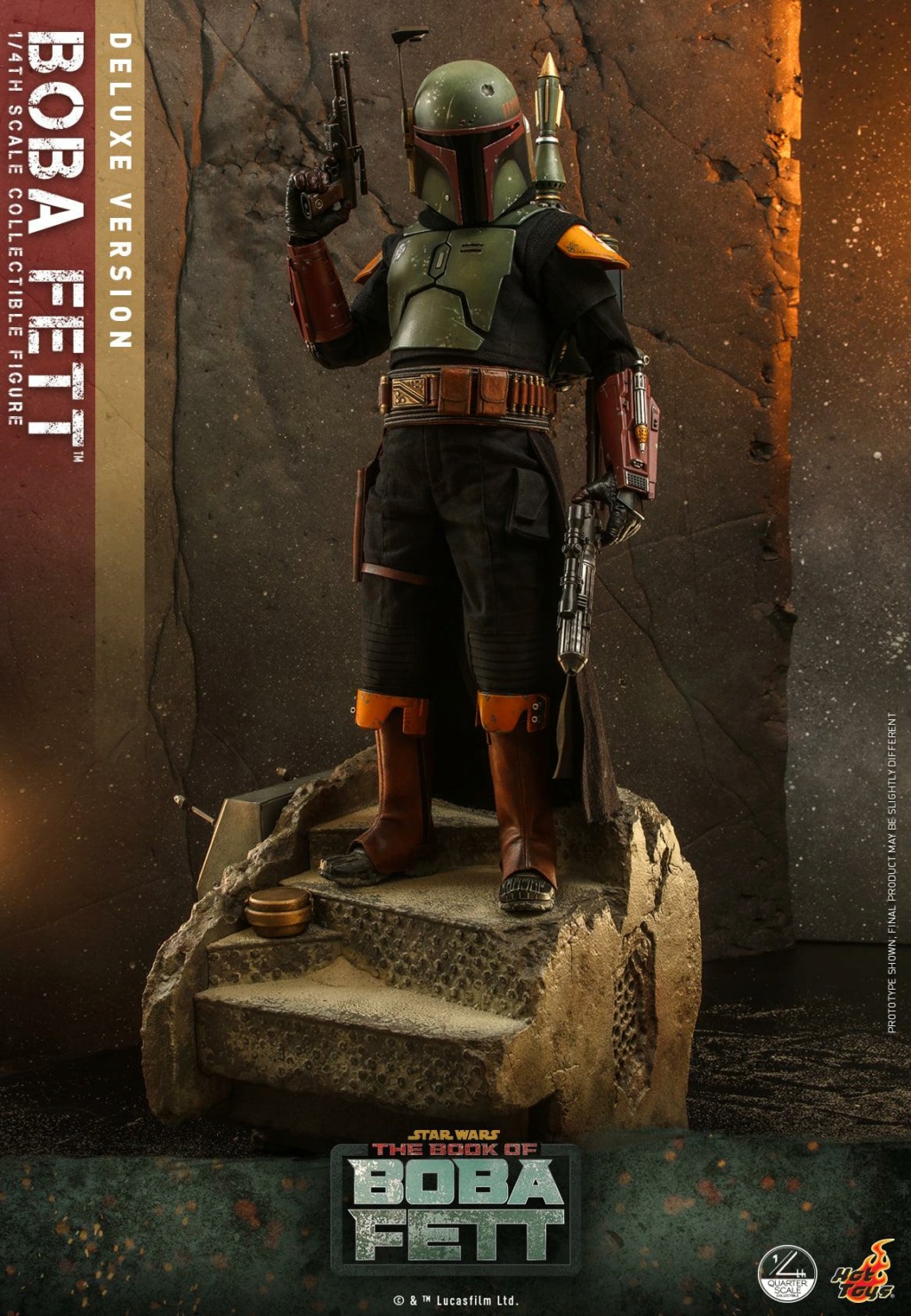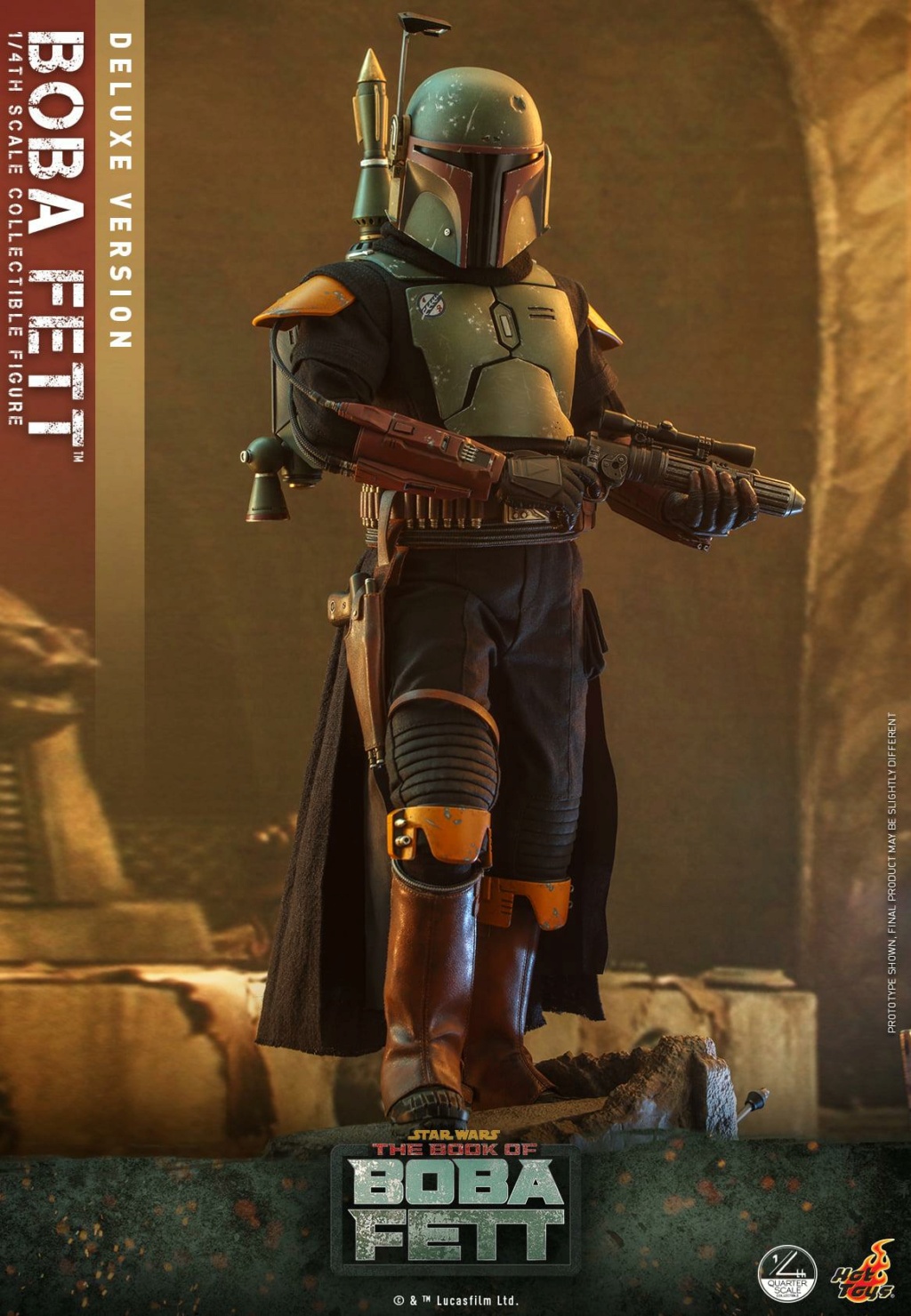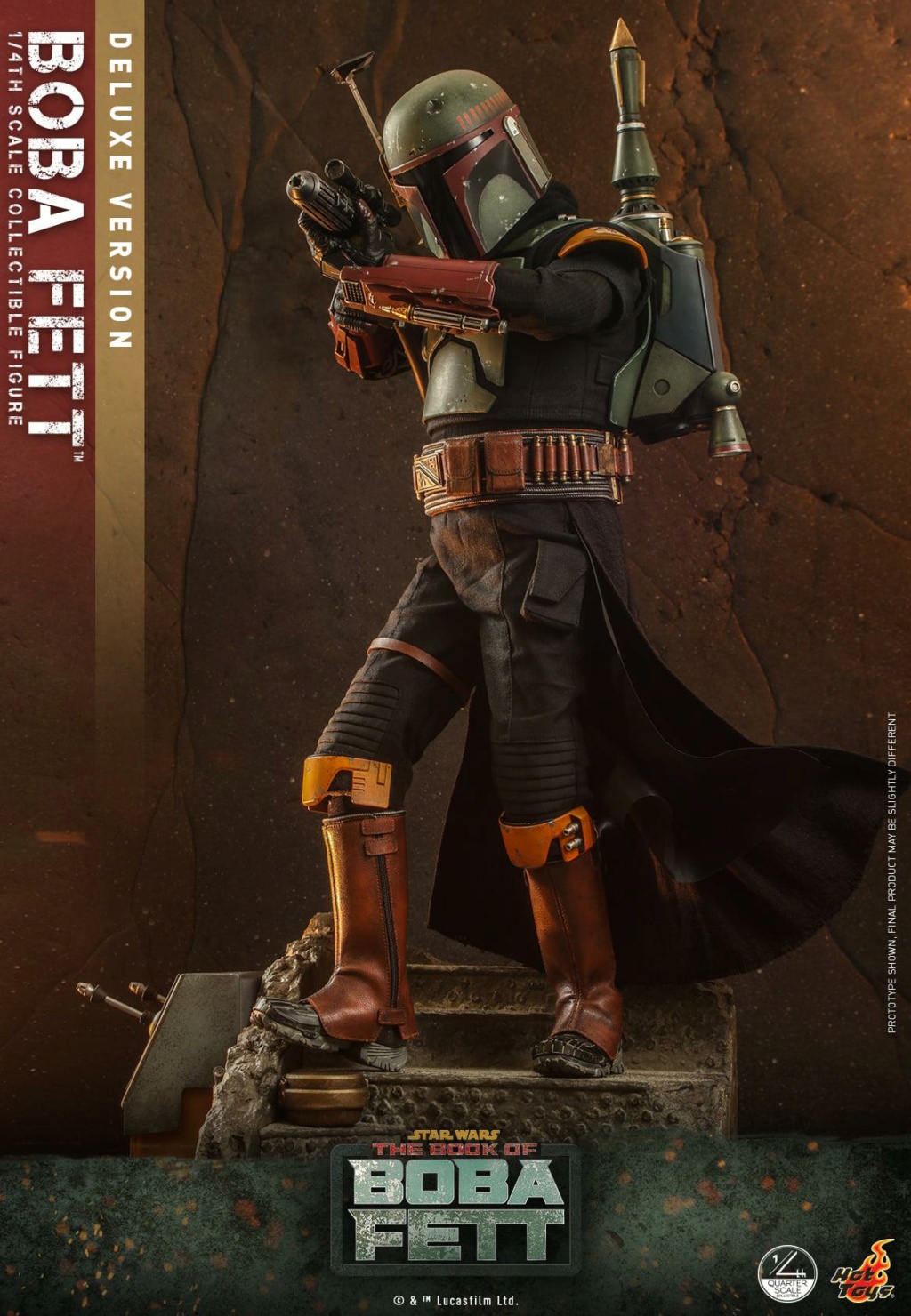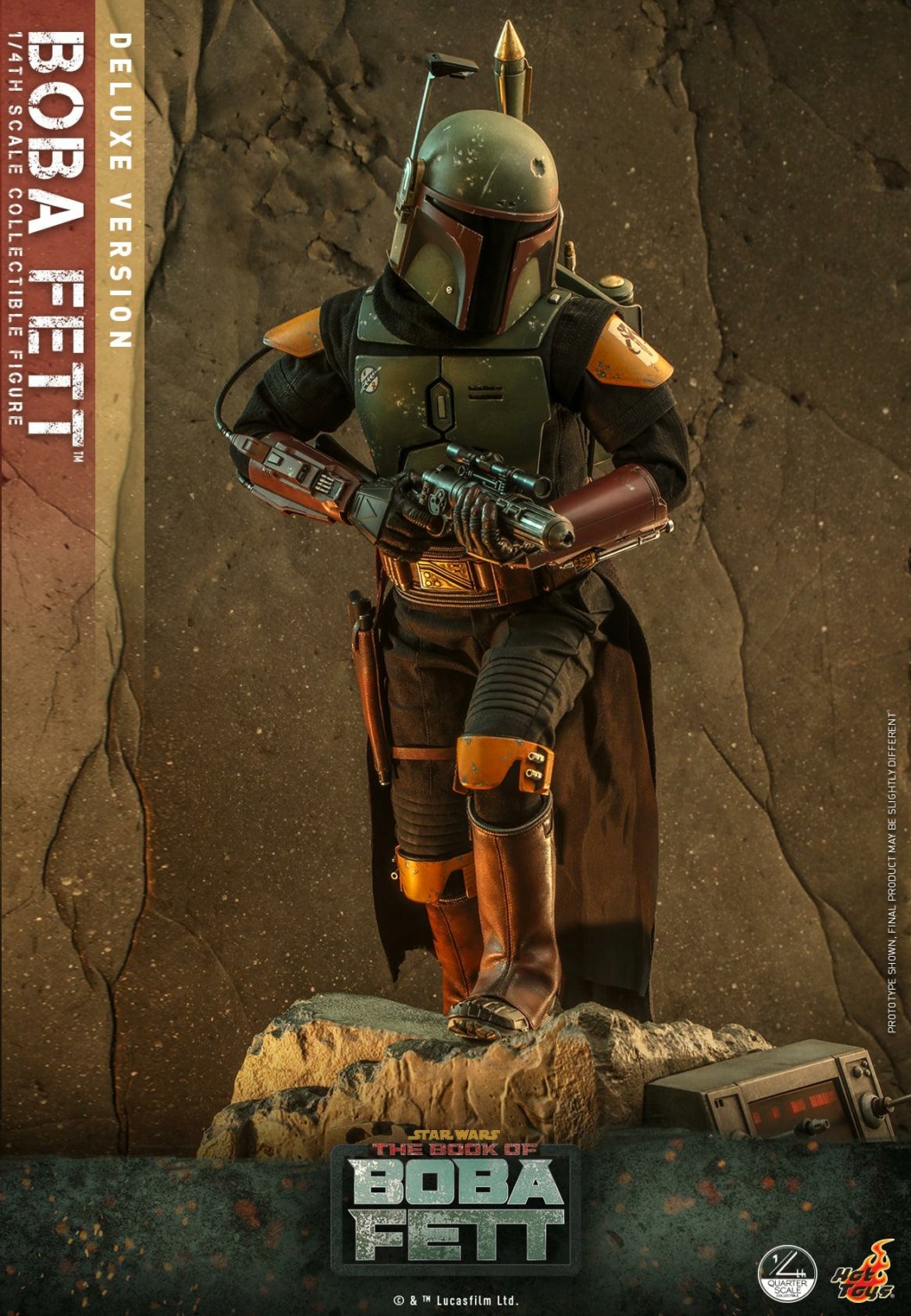 Aujourd'hui, Hot Toys est très heureux de présenter une incroyable figurine de collection à l'
échelle 1/4
de la version Deluxe du redoutable Boba Fett !  
Basée sur l'apparence du personnage du
Livre de Boba Fett, la figurine à l'échelle 1/4
très précise mesure environ
45 cm de haut
, avec une armure et un casque méticuleusement réalisés,
une tête interchangeable d'une ressemblance étonnante, une tenue particulièrement ajustée, un jetpack amovible, un fusil blaster, des hologrammes miniatures et un effet de lance-flammes.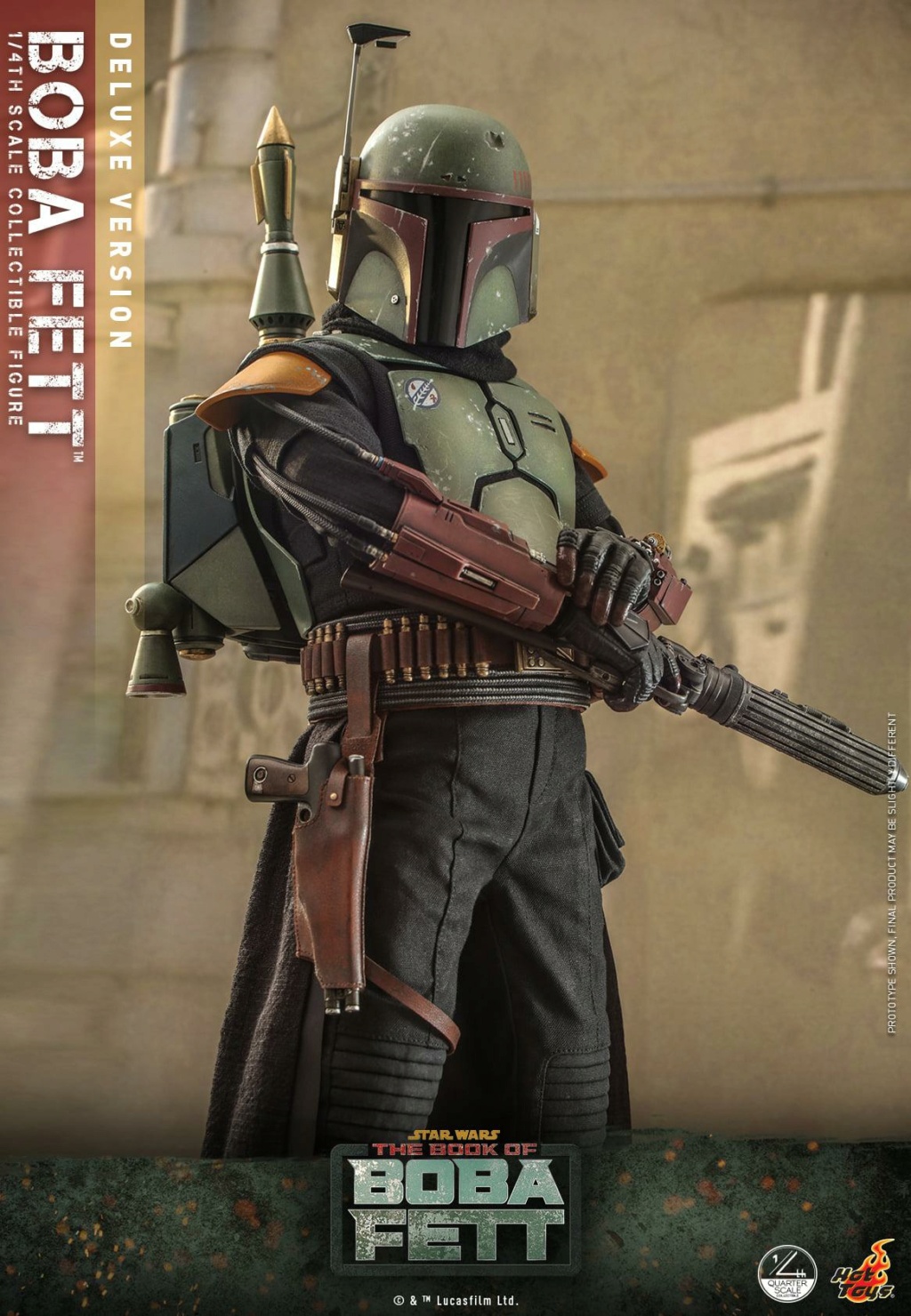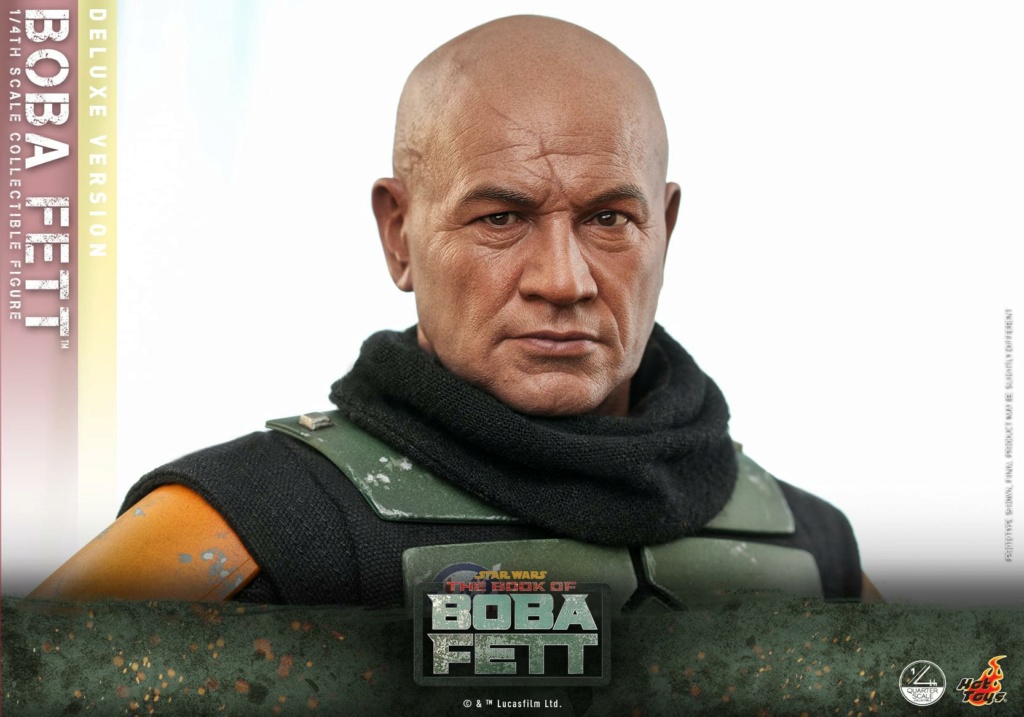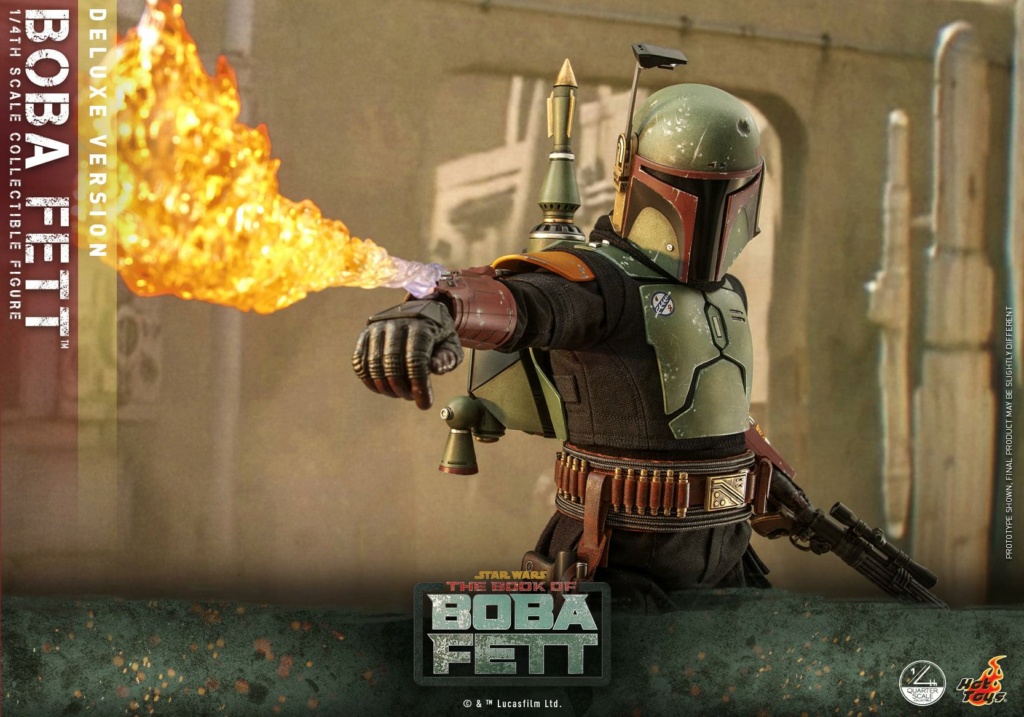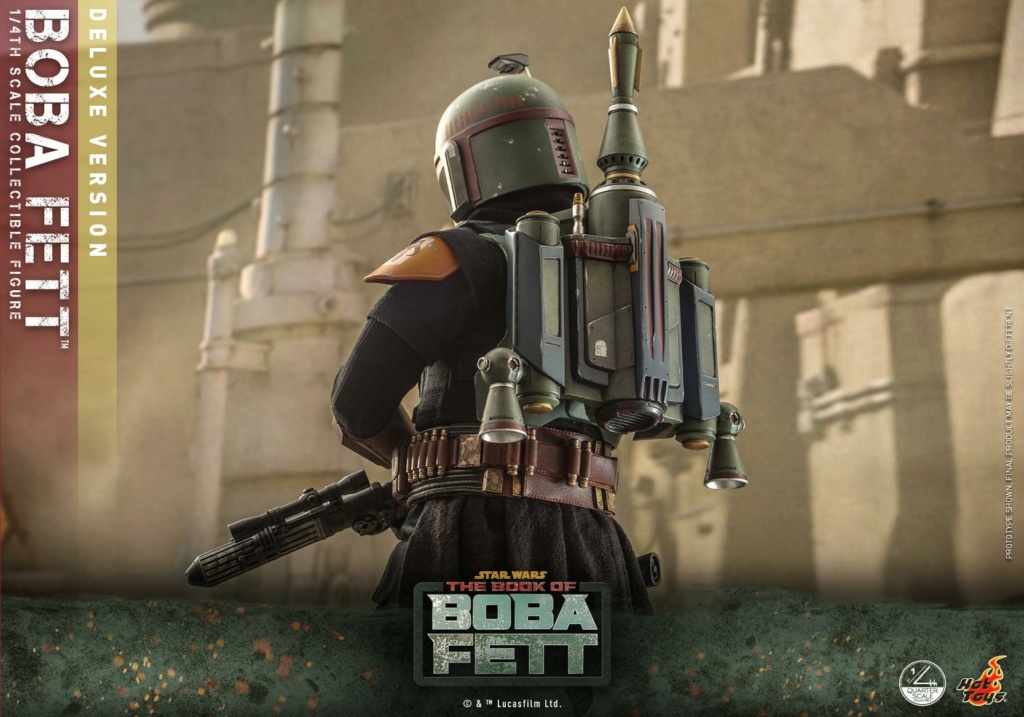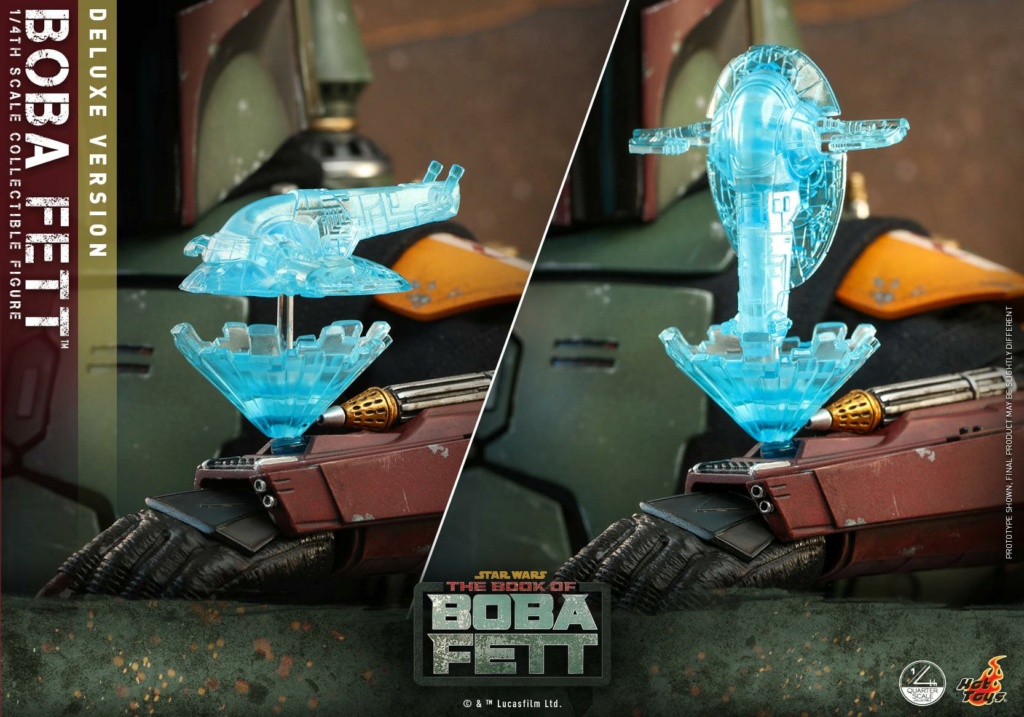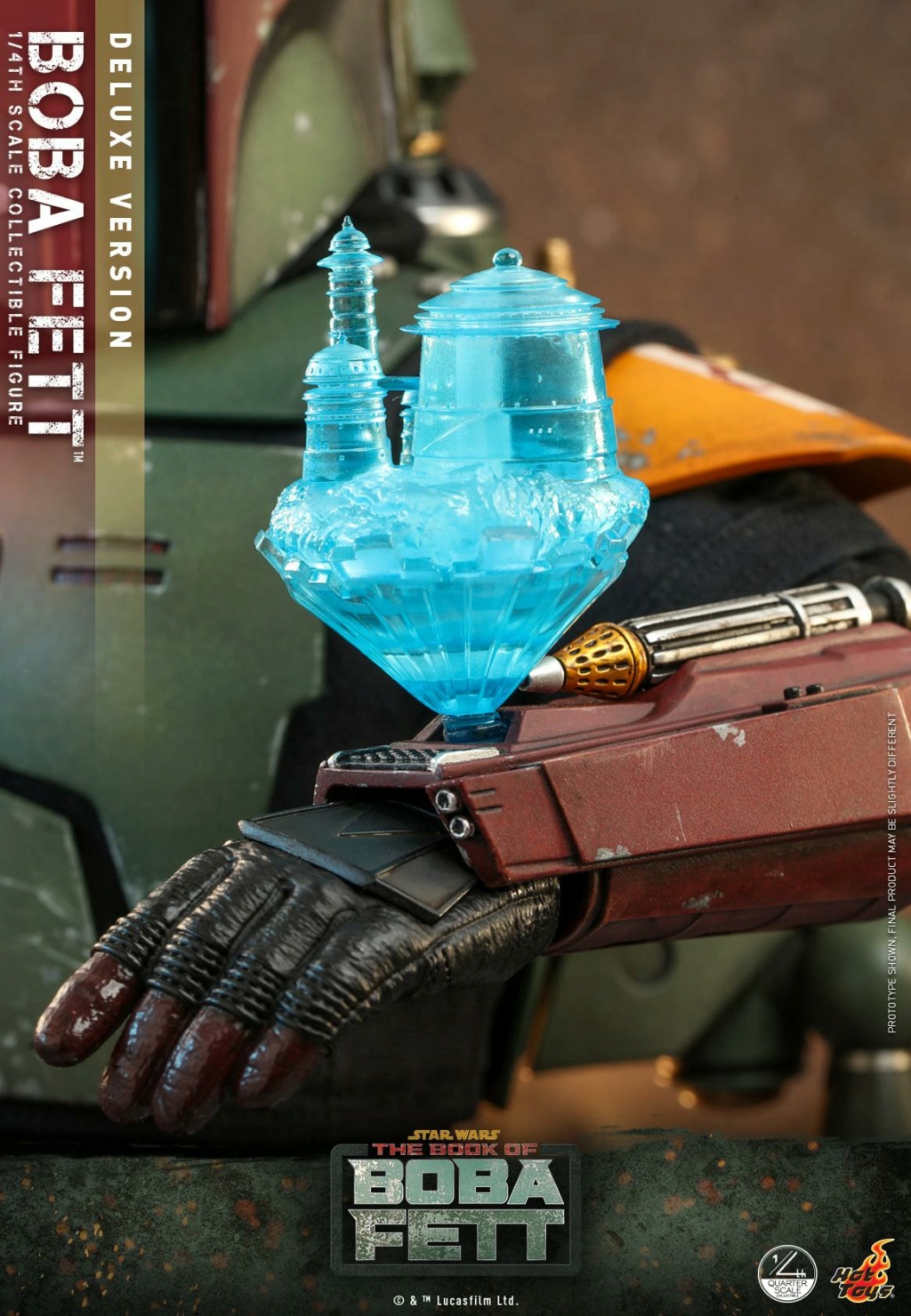 Payez votre tribut au daimyo !
FB Hot Toys