Star Wars: The High Republic Adventures: Galactic Bake-Off Spectacular - IDW
ONE SHOT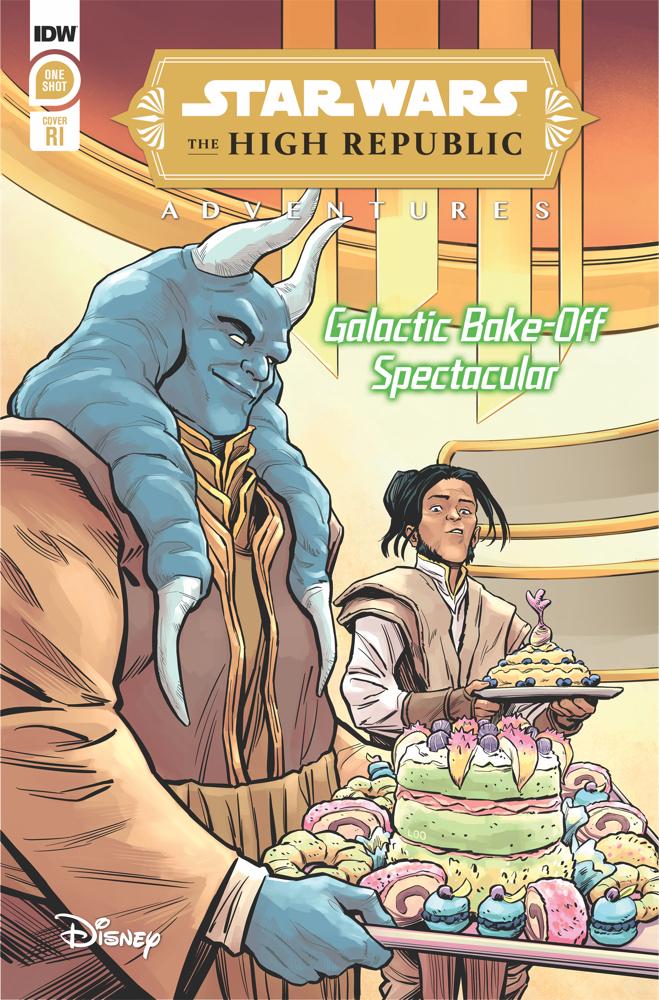 Daniel José Older, Vita Ayala (Scénariste)
Toni Bruno, Jo Cheol-hong (Artiste)
Jason Loo (Couverture A de)
Jo Cheol-hong (Couverture RI 1:10 de)
Torban "Buckets of Blood" Buck et Kantam Sy s'affrontent dans un concours de pâtisserie intense, sans pitié et impitoyable !
Les sabres laser et les robes de Jedi sont mis de côté au profit des fouets et des tabliers alors que les deux concurrents préparent la recette de pâtisserie spéciale de Maître Yoda.
Mais la recette nécessite un ingrédient spécial de plus : une histoire !
Buckets of Blood et Kantam racontent l'histoire d'une bataille épique tout en se dépêchant, espérant tous deux remporter le prix que représente la reconnaissance de Padawan.
Daniel José Older et Vita Ayala font équipe dans ce one-shot réconfortant. De plus, préparez vous-même les pâtisseries de Maître Yoda avec la recette incluse au dos !
48 pages – $5.99
Sortie Us : Janvier 2022
https://www.jedinews.com/literature/articles/comic-solicitations-idw-january-2022/