Star Wars The High Republic - Mission To Disaster de Justina Ireland


(Roman Jeunesse - Disney Lucasfilm Press)
Sortie US 04 janvier 2022
"Dans Mission to Disaster, nous découvrons la vie du temple Jedi sur la planète Dalna, qui joue un rôle clé dans l'ensemble de cette histoire",
explique Michael Siglain, directeur de la création de Lucasfilm Publishing, à StarWars.com.
"Nous faisons également la connaissance de Jedi plus "ordinaires".
L'auteure Justina Ireland a été inspiré à une responsable de la publicité de Disney Publishing Worldwide."
Comme il se doit, ce Jedi particulier est une sorte de bibliothécaire.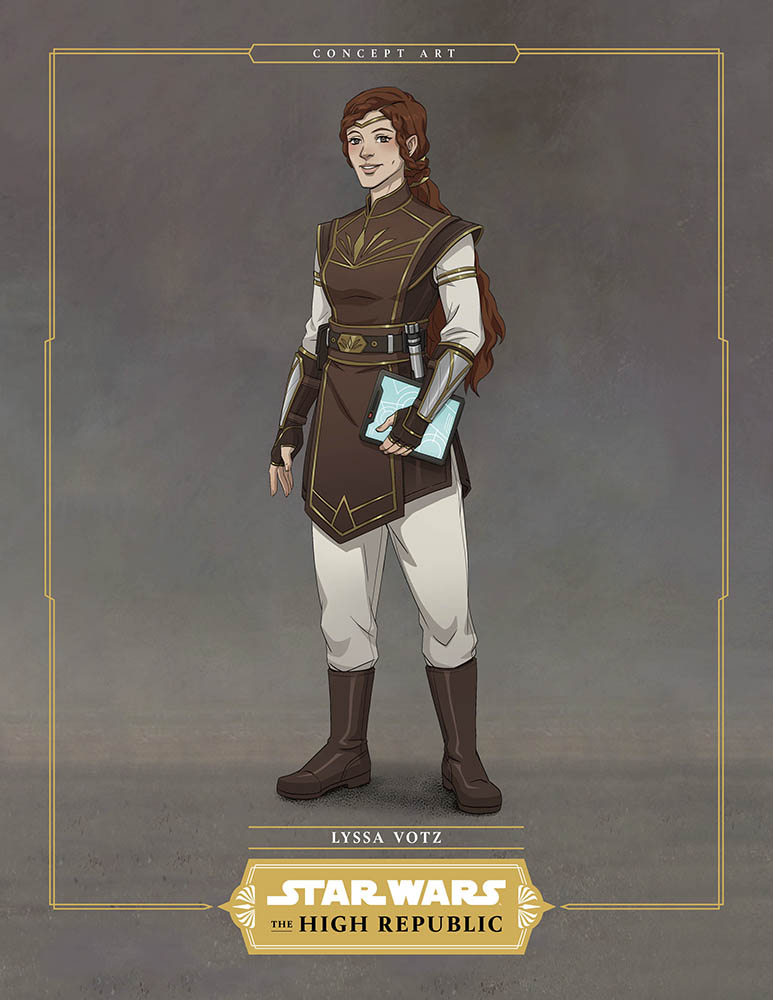 Lyssa Votz est l'archiviste du temple Jedi sur Dalna, une femme humaine d'une vingtaine d'années et un chevalier Jedi parfaitement entraîné.
Mais l'aventure ? L'excitation ? Lyssa n'a pas envie de ces choses. "Elle déteste les combats, dit Siglain, et oublie toujours son sabre laser.
Vous aurez beaucoup plus de chances de trouver Lyssa avec un datapad à la main, qu'elle porte toujours sur elle.
" À bien des égards, cependant, Votz est semblable à un Jedi plus puissant sur Dalna.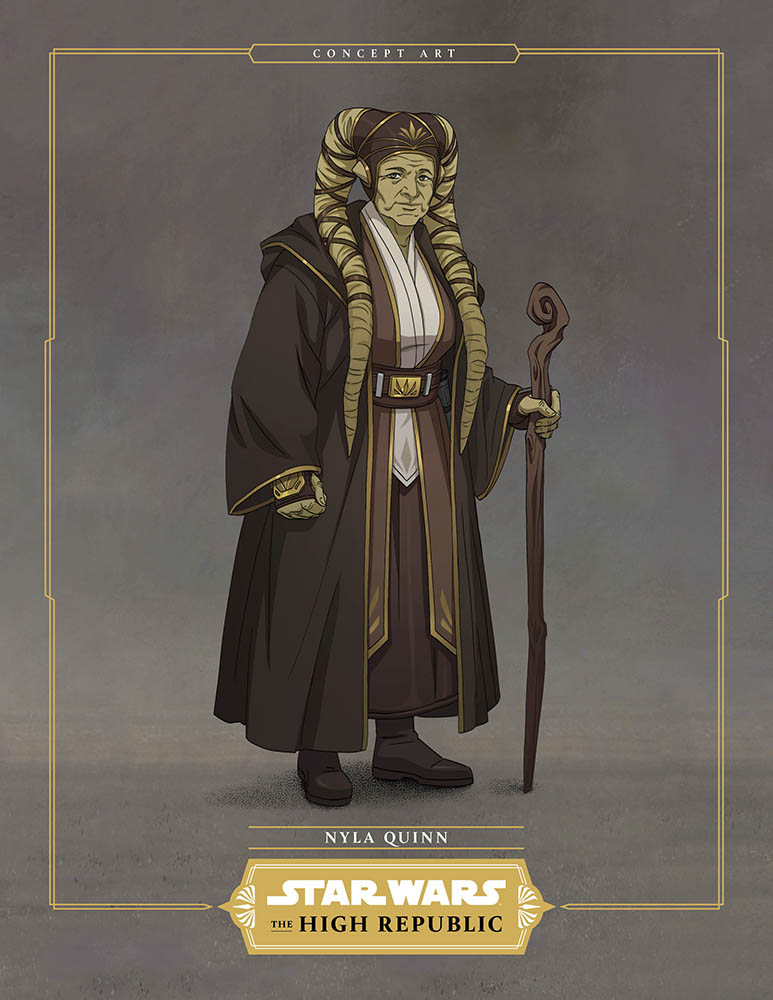 Nyla Quinn est le maître Jedi du temple de Dalna. Une femme Twi'lek grisonnante, Quinn est connue pour sa gentillesse.
"Les habitants de Dalna se méfient des Jedi," dit Siglain. "Malgré cela, Nylah - prononcez NYE-lah - fait de son mieux pour les aider."
Pourtant, les autres Jedi de la planète ne partagent pas forcément la nature enjouée de Quinn.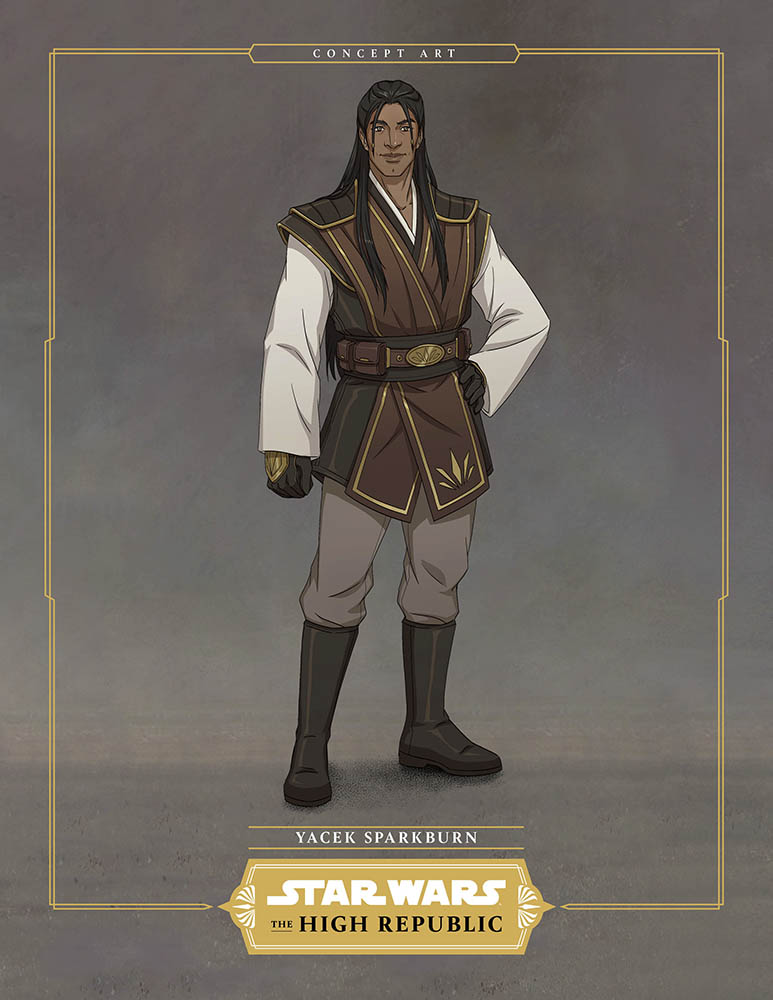 Yacek Sparkburn est un chevalier Jedi d'une vingtaine d'années qui sert sous les ordres de Maître Quinn.
D'une grande présence physique et verbale, le turbulent Sparkburn a grandi dans un complexe San Tekka, mais ne sait pas vraiment s'il est lié à la célèbre famille,
dont fait partie Jordanna Sparkburn dans Star Wars : The High Republic : Out of the Shadows.
Quoi qu'il en soit, il s'y connaît en cuisine.
"Comme nous l'avons vu, la nourriture occupe une place importante dans la Haute République", explique Siglain.
"Montrer nos héros Jedi en train de cuisiner permet de les humaniser et de les personnaliser, et Yacek ne fait pas exception.
C'est un excellent cuisinier, et un grand fan de la baie de durga, tout comme Imri."
En parlant d'Imri, la Padawan Imri Cantaros et le Chevalier Jedi Vernestra Rwoh se retrouveront sur Dalna à travailler avec ces trois Jedi.
La grande question, bien sûr, est de savoir pourquoi... et quel destin les attend tous.
Pour sa part, Siglain reste silencieux.
"Aucun commentaire sur le fait que ces personnages survivent ou non aux événements de la phase I de La Haute République", taquine-t-il.
https://www.starwars.com/news/star-wars-the-high-republic-mission-to-disaster-new-jedi