TRIALS OF THE JEDI  (Phase 3)
Star Wars The High Republic : Defy the Storm
Auteures: Tessa Gratton & Justine Ireland
Sortie US: 12 mars 2024 - Random House
C'est une période de grands bouleversements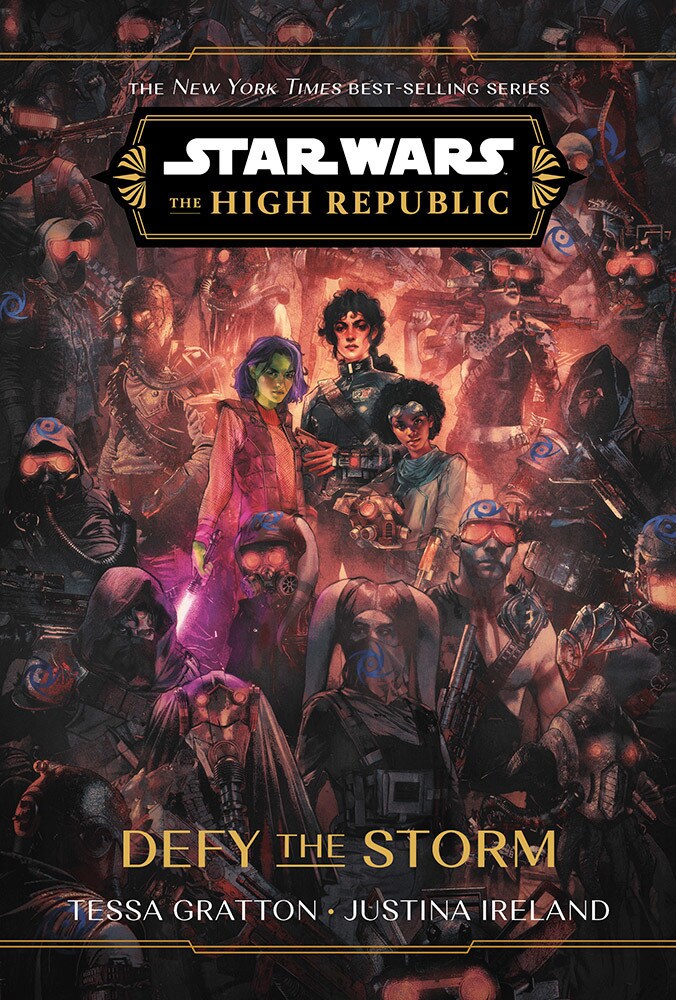 Vernestra Rwoh, Jordana Sparkburn et Avon Starros sont sur la couverture de The High Republic : Defy the Storm.
Dans l'illustration de l'histoire 'jeune adulte" écrite par Tessa Gratton et Justina Ireland, le trio est entouré d'une armée de Nihil.
Un an après la chute du Flambeau Stellaire, la galaxie est en proie au chaos.
Un groupe anarchiste connu sous le nom de Nihil a pris le contrôle d'une partie de l'espace connue sous le nom de Zone d'Occlusion.
La Chevalier Jedi Vernestra Rwoh et la scientifique Avon Starros font équipe pour tenter de trouver un moyen de traverser le Mur des Tempêtes des Nihils afin de sauver ceux qui se trouvent de l'autre côté.
Mais quels sont les véritables plans des Nihils ? Et qu'en est-il des créatures sans nom qui peuvent détruire l'Ordre Jedi ? La bataille ne fait que commencer. . . .