Star Wars: Battles that Changed the Galaxy
Des siècles de paix et de prospérité ont été brisés par l'invasion de Naboo par les droïdes.
Le blocus de la planète par la Fédération du Commerce a déclenché des événements qui ont conduit à la Guerre des Clones et à la chute de la République.
Mais le conflit sur Naboo n'était que le début des combats qui allaient parcourir la galaxie pendant des décennies.
Le nouveau livre, Star Wars : Battles that Changed the Galaxy, revient sur ces affrontements majeurs et ces événements qui ont changé la galaxie,
tels qu'ils se sont déroulés 13 ans avant la formation de l'Empire galactique.
Au-delà des batailles de la République, les volets suivants relatent l'étincelle de rébellion sur la surface boueuse de Mimban, le raid sur un avant-poste impérial trempé par la pluie sur Eadu,
la guerre civile galactique qui a commencé sur Scarif et s'est terminée par la bataille de Jakku, et la montée du Premier Ordre à partir des restes de l'Empire,
menant à l'affrontement entre les combattants de la Résistance au sein de la Nouvelle République fracturée jusqu'à la bataille d'Exegol.
Écrit par Jason Fry, Cole Horton, Chris Kempshall et Amy Ratcliffe, et préfacé par Roger Guyett, superviseur des effets visuels d'ILM,
ce livre très complet promet d'apporter un éclairage nouveau sur les batailles dramatiques que nous avons vues se dérouler dans les films, les séries animées, les livres et les bandes dessinées Star Wars.
StarWars.com est heureux de révéler la couverture et de vous donner un premier aperçu de l'intérieur de ce nouvel ouvrage.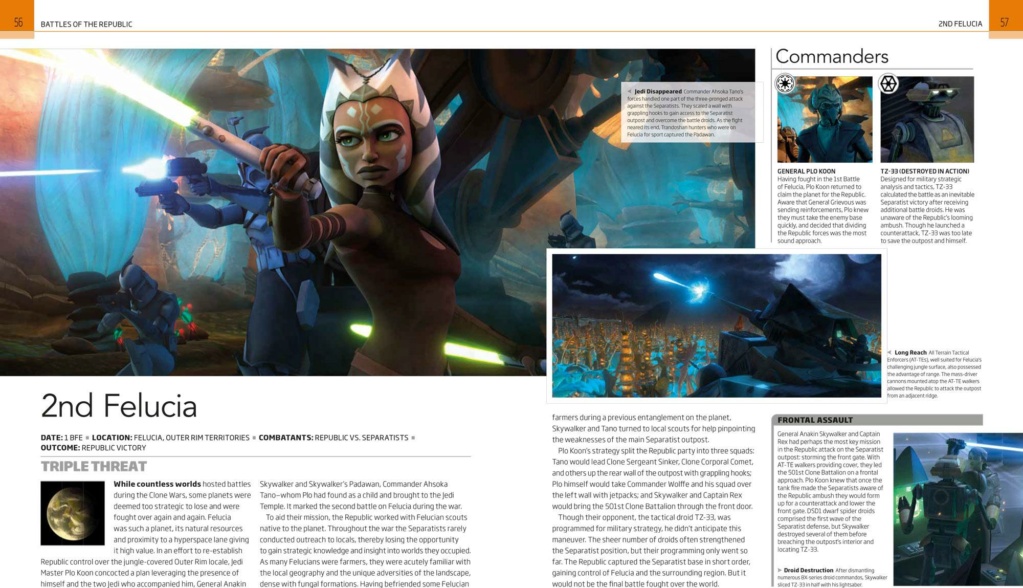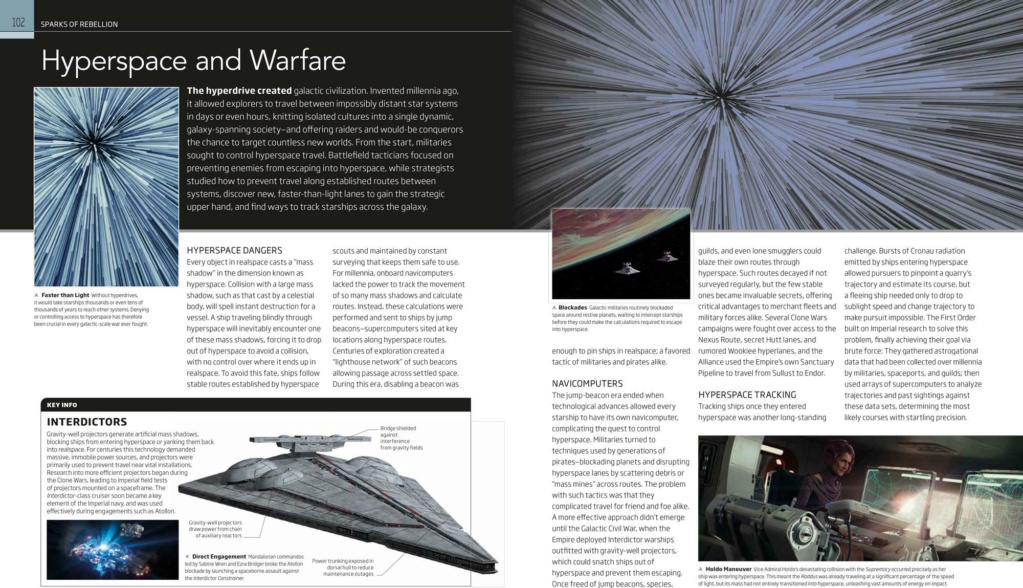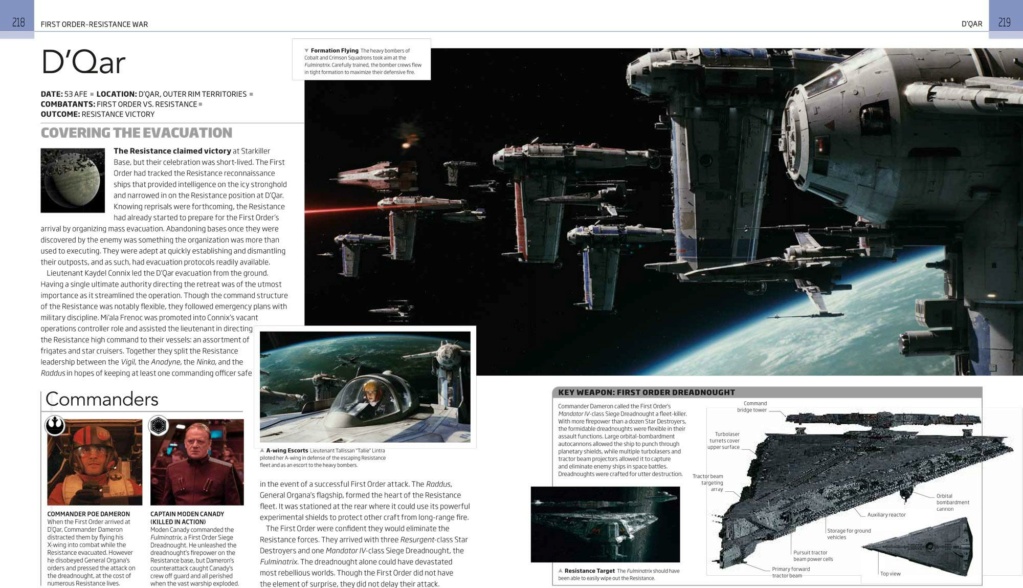 Star Wars: Battles that Changed the Galaxy sortira aux US le 05 Octobre 2021.
Les précommandes sont ouvertes.
https://www.starwars.com/news/star-wars-battles-that-changed-the-galaxy-announce