STAR WARS : WOMEN OF THE GALAXY


Par AMY RATCLIFFE
Les femmes de l'univers Star Wars sont une galaxie diversifiée de héroïnes et de méchantes, de renégats et de voyous, de gardiennes et, parfois, d'ordures sans scrupules.
Maintenant StarWars.com est ravi d'annoncer en exclusivité un nouveau livre de Chronicle Books qui célèbre ce mélange éclectique de personnages féminins des films,
dessins animés, romans, bandes dessinées et jeux vidéo - Star Wars : Women of the Galaxy par la fan de Star Wars et journaliste Amy Ratcliffe, le 28 octobre 2018 en couverture rigide. (Aux US)
Mettant en vedette Leia Organa, Rey, Ahsoka Tano, Jyn Erso, Rose Tico, Maz Kanata, et bien d'autres - y compris des personnages de Solo : A Star Wars Story
et Star Wars Resistance - le livre rassemble 75 profils avec un texte de Ratcliffe et de toutes nouvelles incroyables illustrations réalisées par 18 artistes talentueuses féminines.
La liste étonnante d'illustratrice comprend Alice X. Zhang, Amy Beth Christenson, Annie Stoll, Annie Wu, Christina Chung, Cryssy Cheung, Eli Baum, Elsa Charretier,
Geneva B., Jen Aberin Johnson, Jen Bartel, Jenny Parks, Karen Hallion, Little Corvus, Sara Alfageeh, Sara Kipin, Sarah Wilkinson et Viviane Tanner.
Jetez un coup d'oeil à la couverture de Jen Bartel représentant Rey.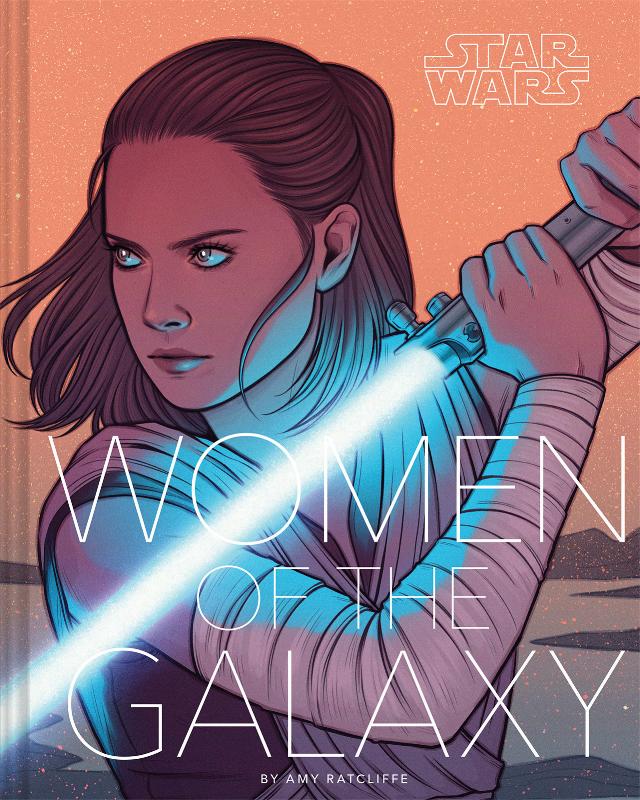 StarWars.com