Star Wars: The Clone Wars - 1/6th scale Anakin Skywalker and STAP Collectible Set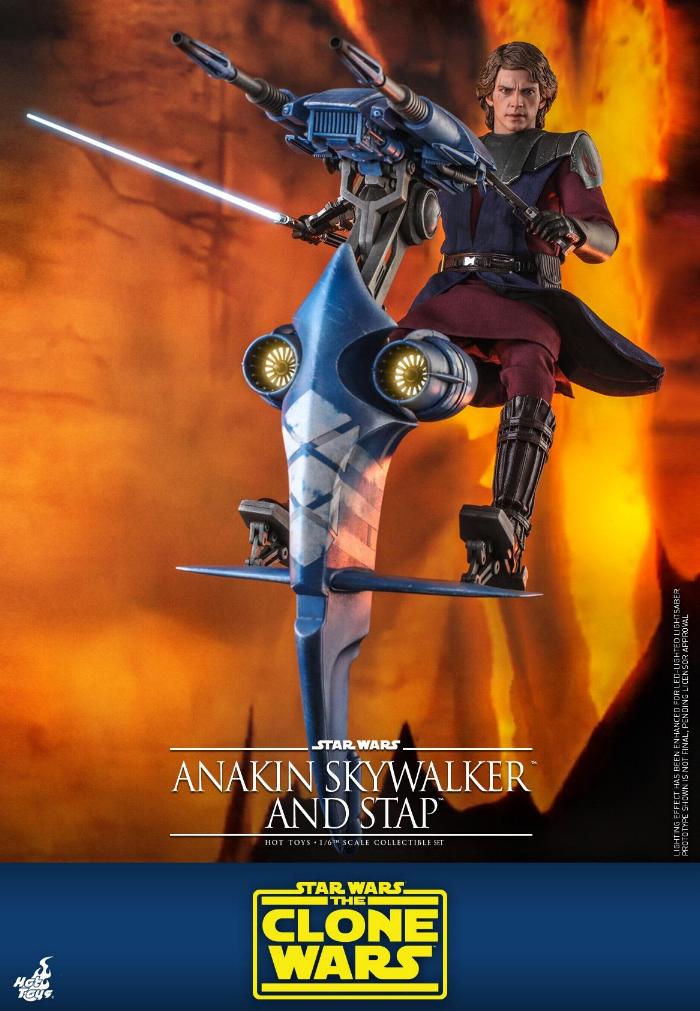 Durant l'assaut du monastère de B'omarr, Anakin Skywalker entame la difficile ascension de la falaise abrupte sous les tirs des droïdes de combat.
Les droïdes STAP se lancent dans une véritable lutte, à coups de canons laser. Les pertes s'accumulent, Anakin fait donc un geste audacieux.
Il saute en l'air pour prendre le contrôle d'un STAP et se débarrasse des droïdes de combat avec son sabre laser, se frayant un chemin jusqu'au sommet.
Cette figurine de collection très détaillée a été spécialement conçue d'après la première apparition d'Anakin Skywalker dans la série d'animation Star Wars : The Clone Wars.
Elle comprend une tête sculptée avec soin, un costume minutieusement adapté et un ensemble de magnifiques armures de protection pour des styles variés.
Un sabre laser à LED, plusieurs mains interchangeables, un détonateur thermique, un projecteur holographique et plusieurs figures holographiques représentant Ahsoka Tano, Yoda, et Obi Wan Kenobi
complètent le set pour affronter les armées de droïdes.
Le STAP, à l'échelle 1/6e, mesurant environ 32 cm de haut, est le fruit d'un travail extraordinaire et de détails remarquables.
Il se caractérise par une application de peinture soignée avec des effets d'altération, des turbines avec un éclairage LED, une poignée articulée, des pédales, une girouette de direction et un support de figurine.
Une édition spéciale disponible sur certains marchés comprendra un poncho de couleur grise avec des effets de vieillissement.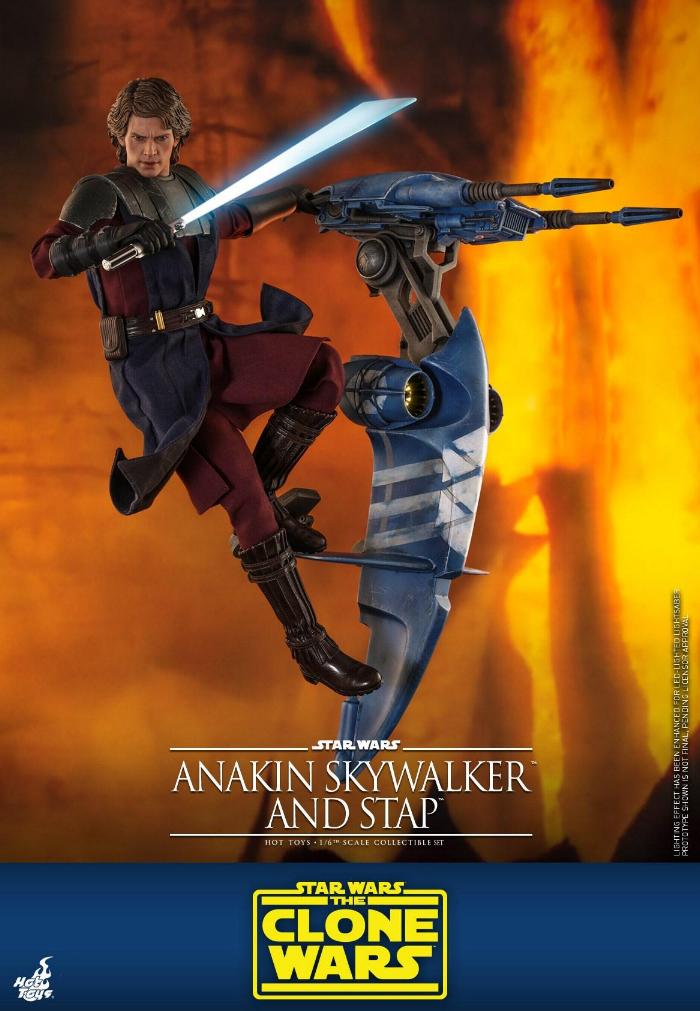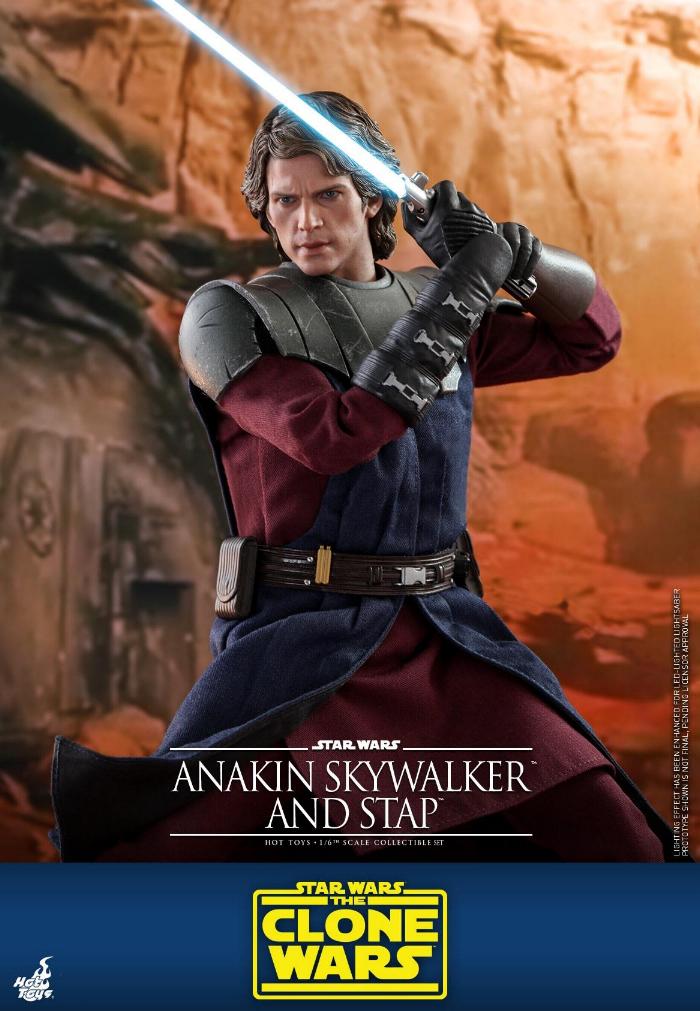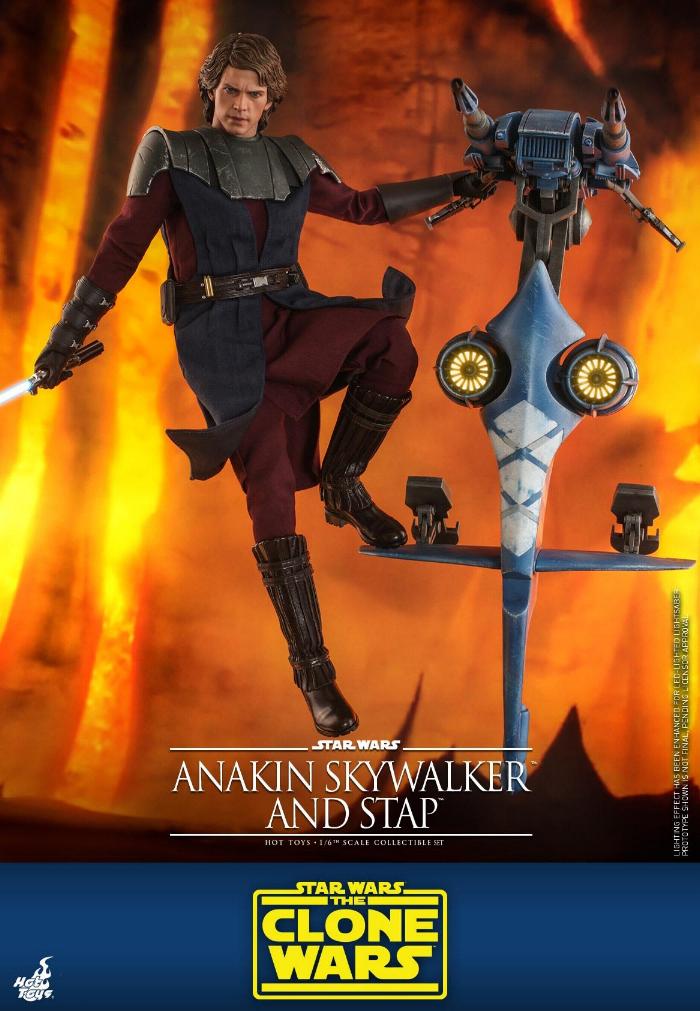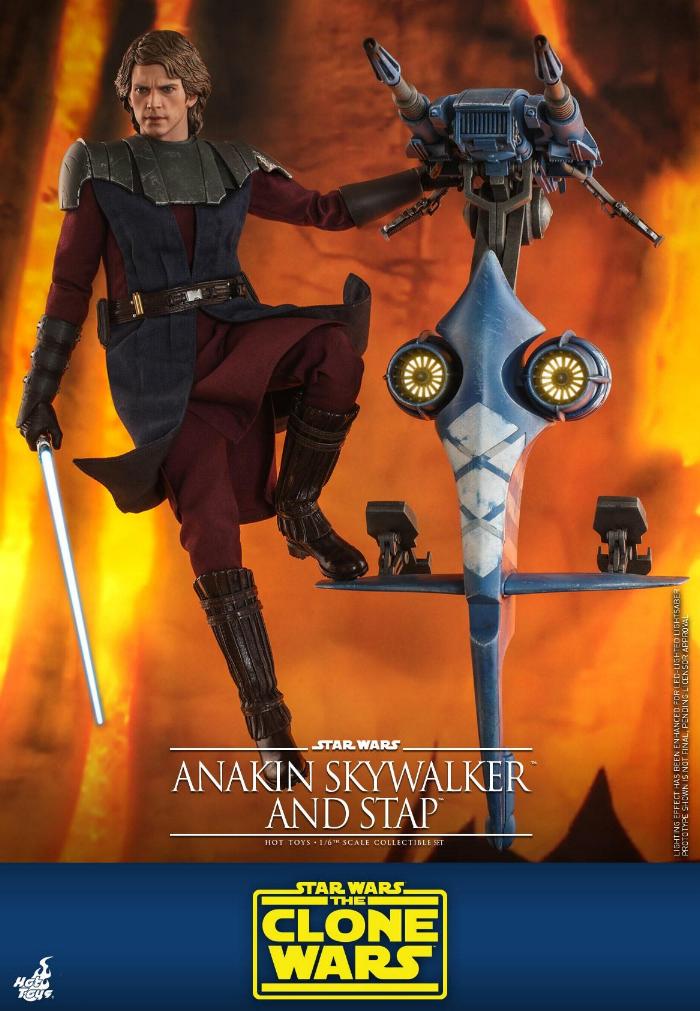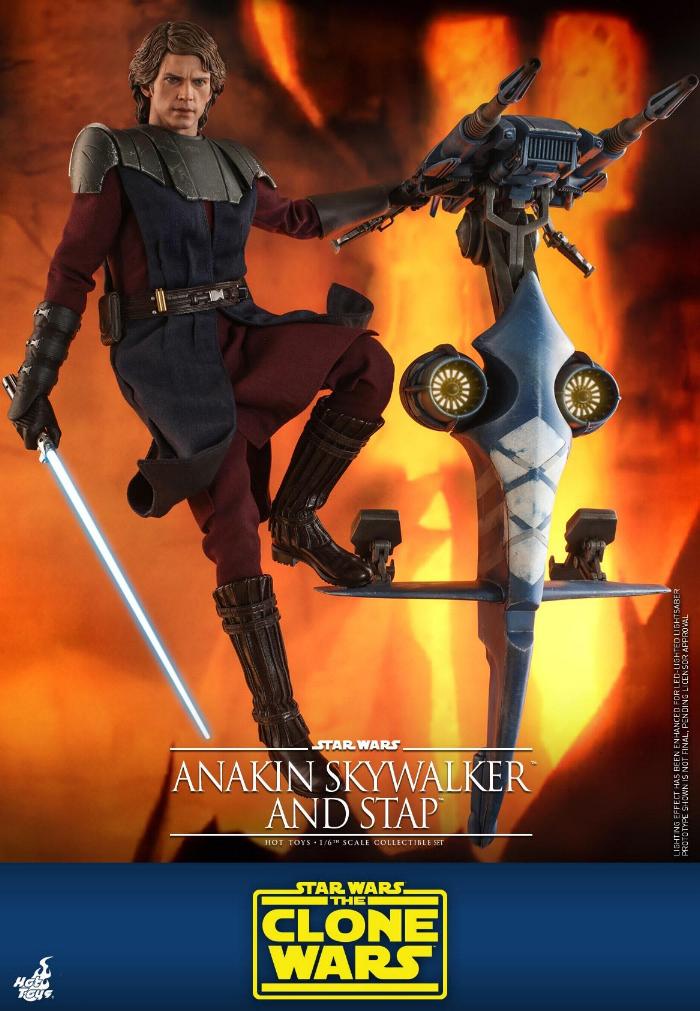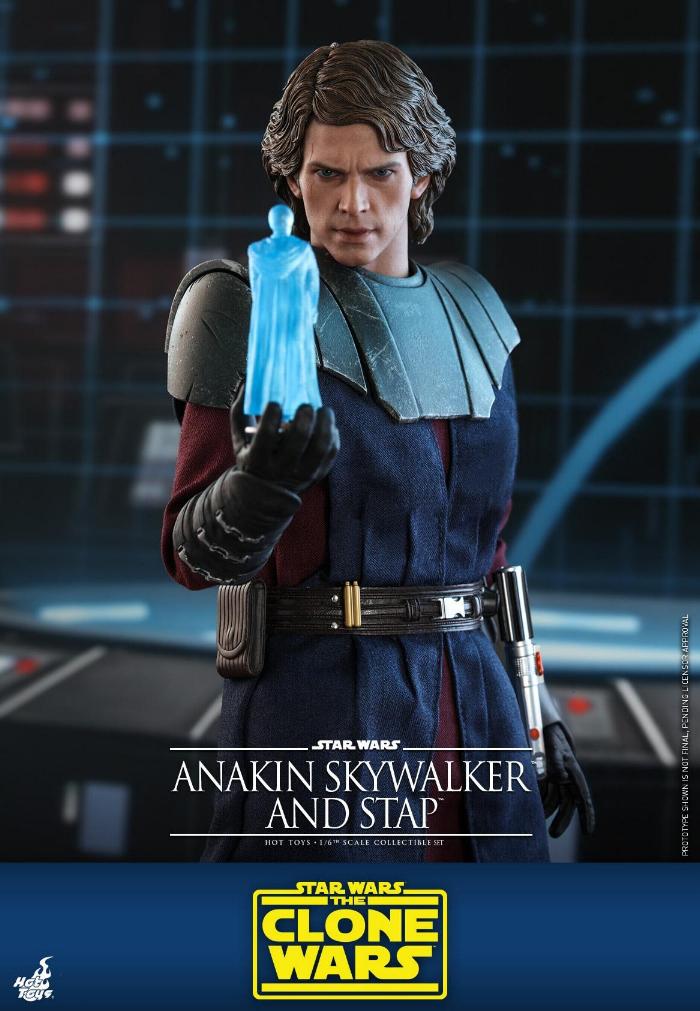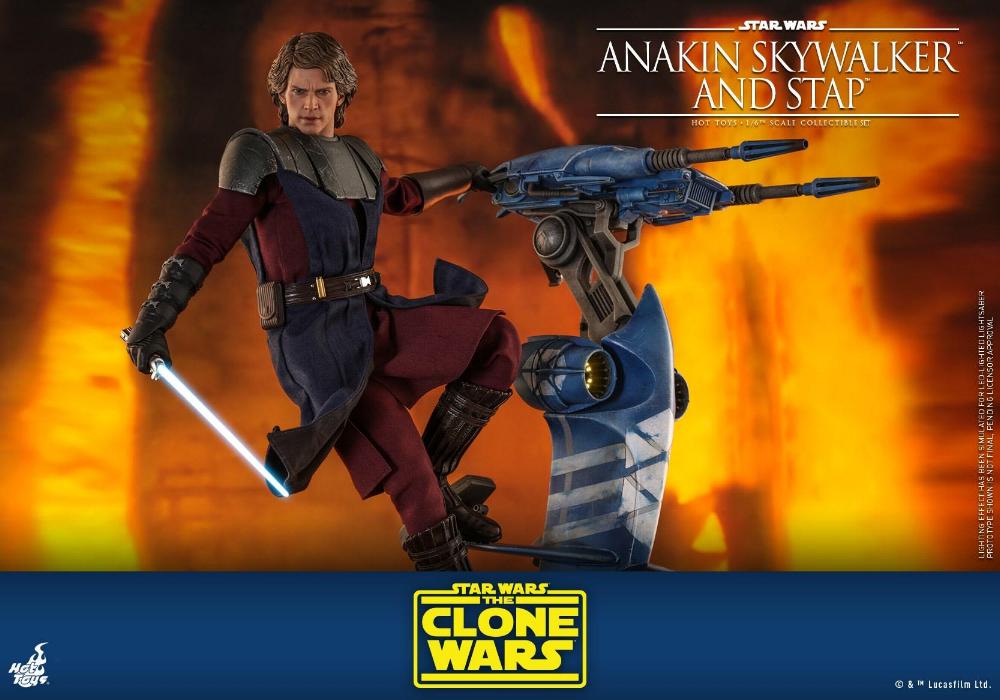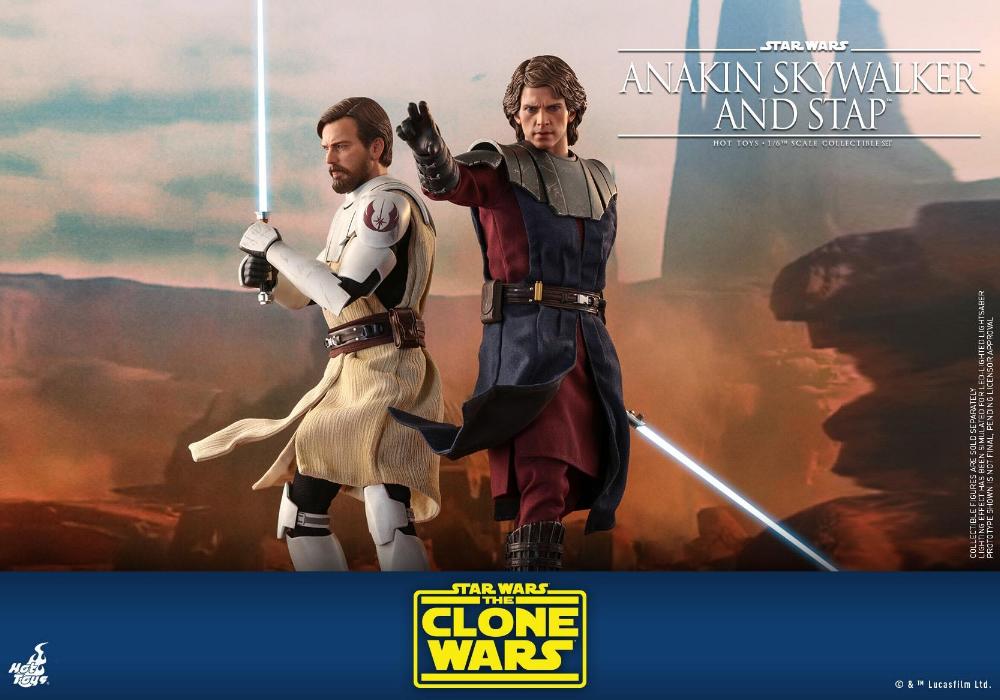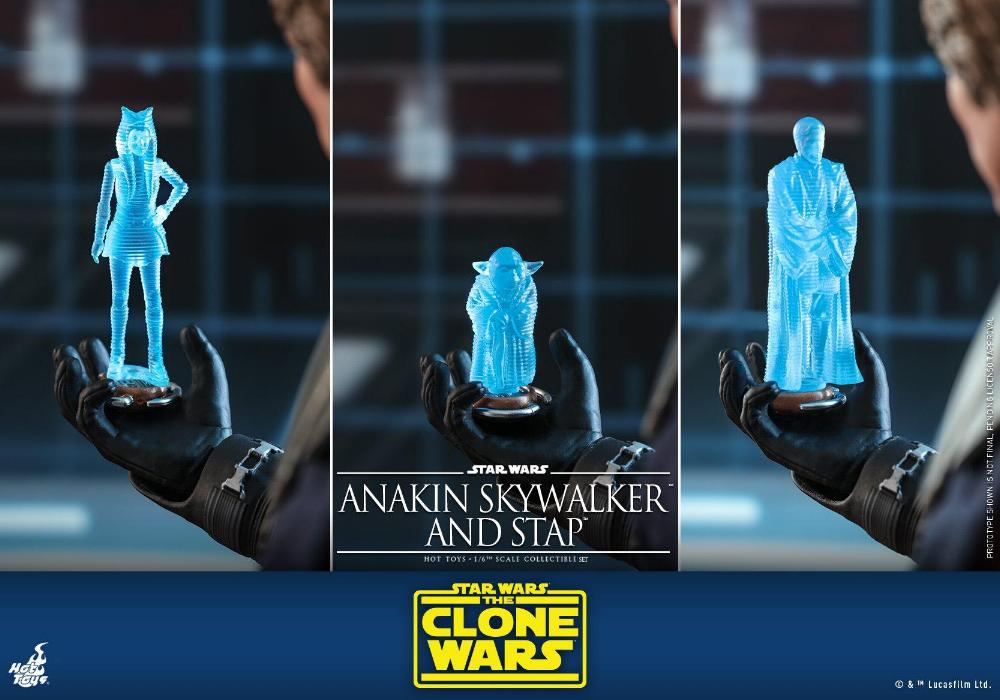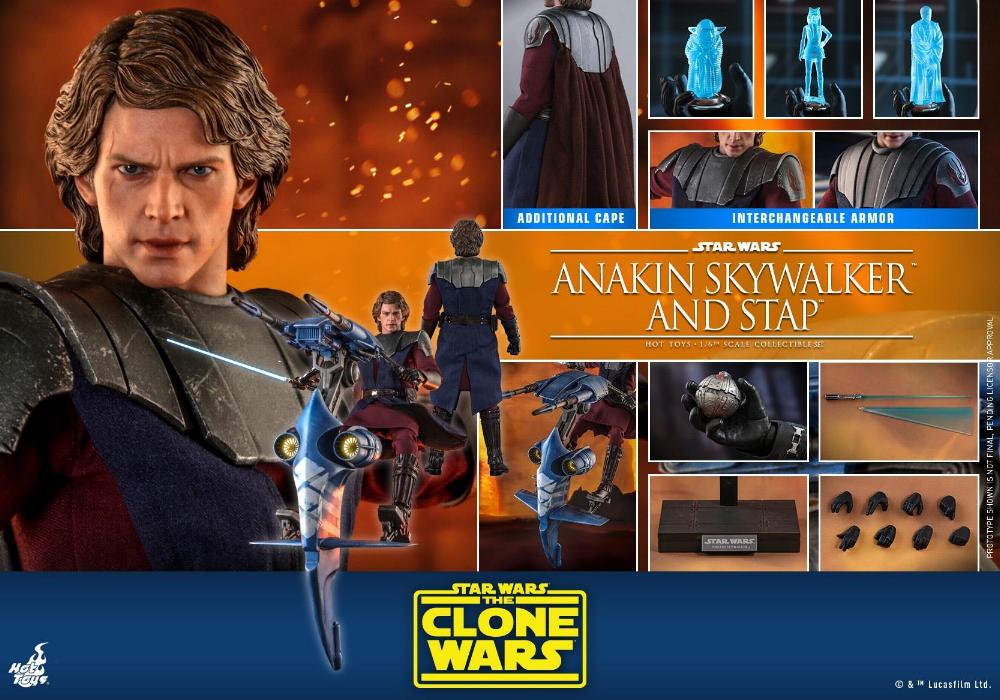 FB Hot Toys