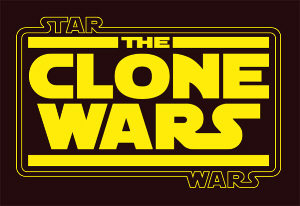 SAISON 7 - THE FINAL SEASON (2020 / Disney+)
Episode 1
The Clone Wars :  The Bad Batch - Le Bad Batch
Proverbe Jedi:
Embrace others for their differences, for that makes you whole - Accepte les différences des autres, cela te rendra meilleur.
Résumé
:
Anakin Skywalker, le capitaine Rex et la Bad Batch doivent infiltrer une base ennemie sur Anaxes.
Episode 2
The Clone Wars : A Distant Echo - Un écho distant
Proverbe Jedi:
The search for truth begins with belief - La recherche de la vérité commence par la foi.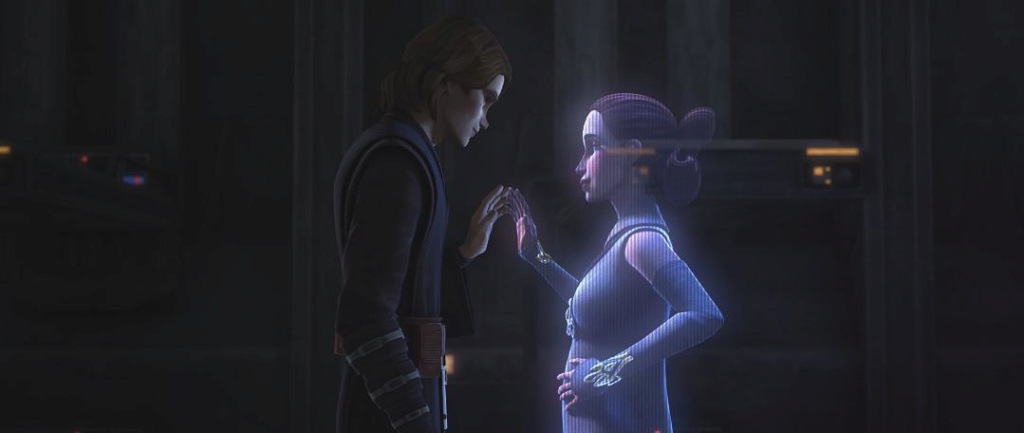 Résumé
:
Anakin Skywalker, Rex, et le Bad Batch font une découverte surprenante sur Skako Minor.
Episode 3
The Clone Wars : On the Wings of Keeradaks - Sur les ailes des Keeradaks
Proverbe Jedi:
Survival is one step on the path to living - La survie est une étape de la vie.
Résumé
:
Le Jedi Anakin Skywalker et les clones échappent au piège de Wat Tambor et retournent dans un village pour aider les indigènes à se défendre
contre une attaque de droïdes lancée par l'amiral séparatiste Trench.
Episode 4
The Clone Wars : Unfinished Business - Une affaire en suspend
Proverbe Jedi:
Trust placed in another is trust earned - La confiance accordée à autrui se mérite.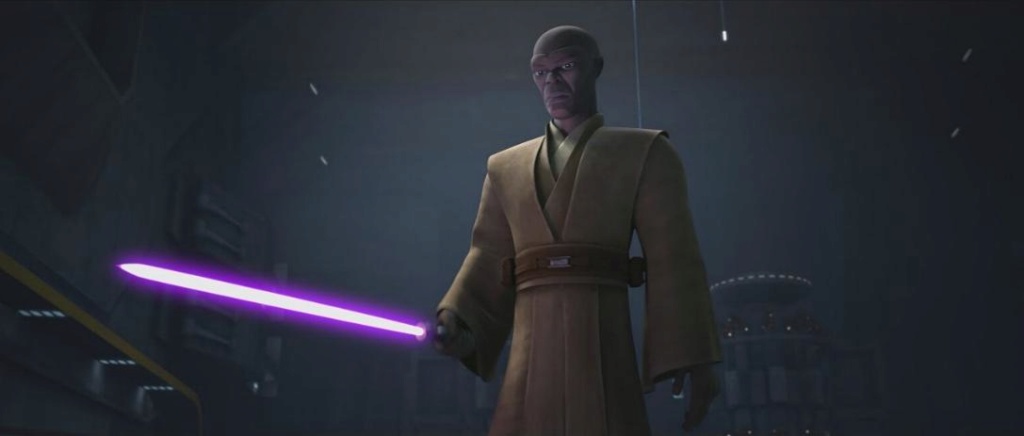 Résumé
:
Le Jedi Mace Windu et Obi-Wan Kenobi mènent une attaque contre les forces séparatistes sur Anaxes tandis que Bad Batch et
Anakin Skywalker s'infiltrent dans un vaisseau ennemi pour assurer une victoire de la République.
Episode 5
The Clone Wars : Gone With a Trace - Une amitié de haut vol
Proverbe Jedi:
If there is no path before you, create your own - Si tu ne trouves pas ta voie, trace ton propre chemin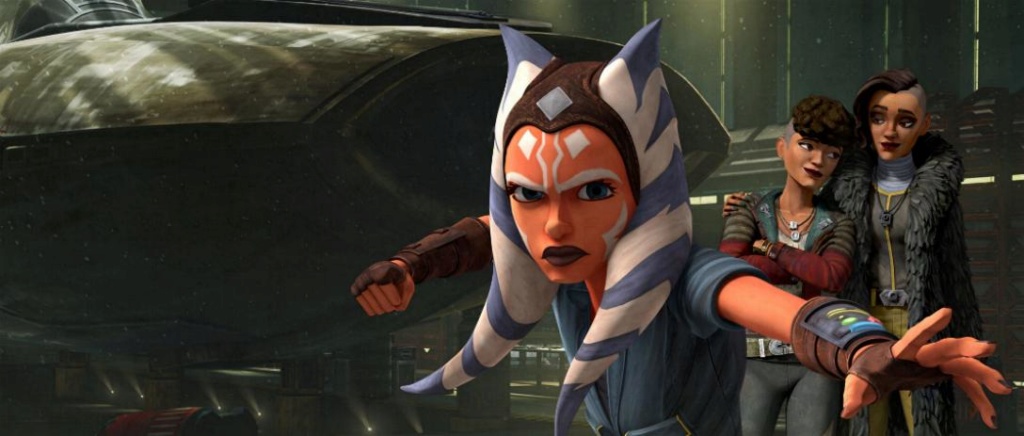 Résumé
:
Après avoir quitté l'Ordre Jedi, Ahsoka Tano se retrouve dans le monde souterrain de Coruscant où elle se lie d'amitié avec l'aspirant pilote Trace Martez.
Engagée par la sœur de Trace, Rafa, pour aider à construire de dangereux droïdes, Ahsoka choisit de garder secret son passé de Jedi.
Episode 6
The Clone Wars : Deal No Deal - Une affaire douteuse
Proverbe Jedi:
Mistakes are valuable lessons often learned too late - Les erreurs sont de précieuses leçons souvent apprises trop tard.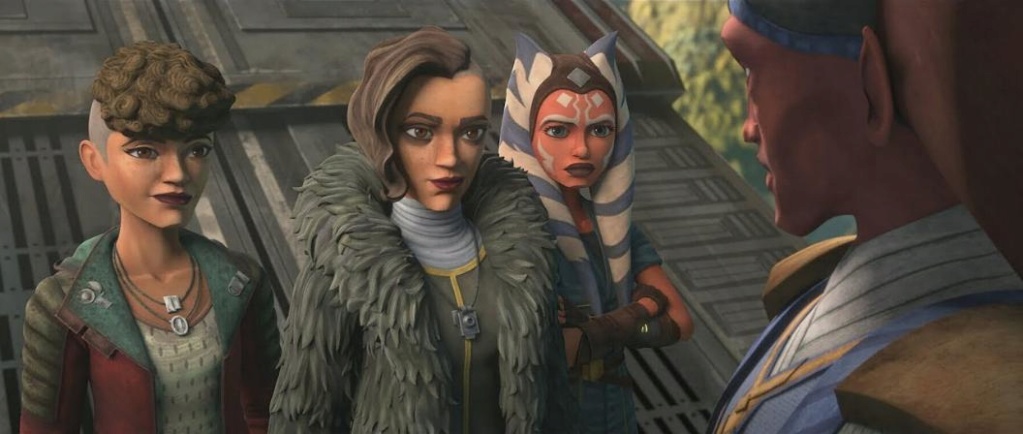 Résumé
:
Lorsque Trace Martez pilote son cher vaisseau pour un mystérieux travail orchestré par sa sœur Rafa,
Ahsoka est alarmée lorsqu'elle apprend qu'elles travaillent pour le diabolique Pyke Syndicate.
Craignant que son vaisseau soit en danger, Trace prend une décision irréfléchie qui les met toutes en danger.
Episode 7
The Clone Wars : Dangerous Debt - Une dette dangereuse
Proverbe Jedi:
Who you were does not have to define who you are - Qui vous étiez ne défini pas qui vous êtes.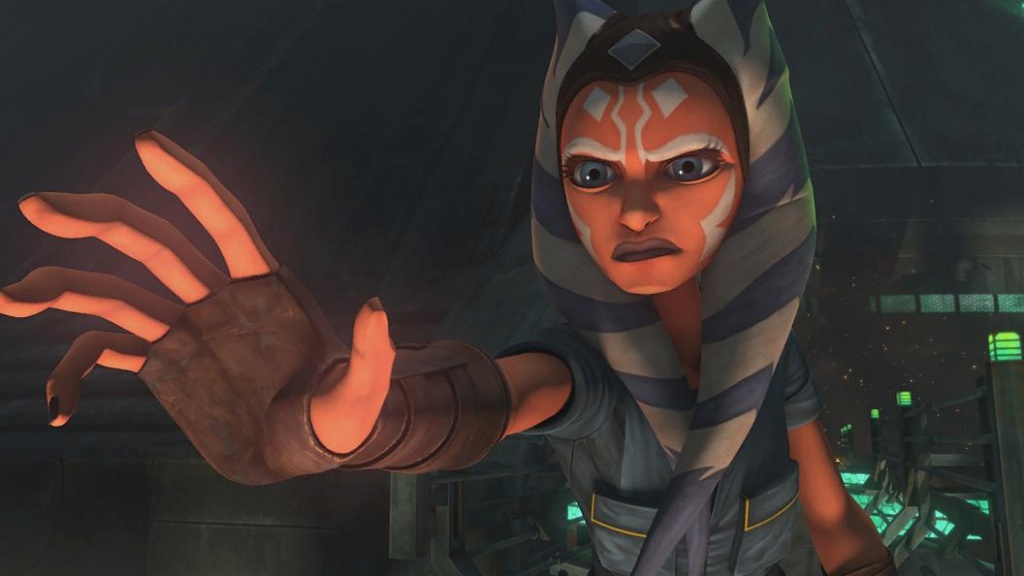 Résumé
:
Après avoir été emprisonnées par les Pykes, Ahsoka Tano et les sœurs Martez réussissent à s'échapper de leur fief.
Ensemble, elles s'enfuient à travers la ville jusqu'à leur vaisseau, désespérant d'échapper aux Pykes qui les poursuivent.
Episode 8
The Clone Wars : Together Again - Réunis à nouveau
Proverbe Jedi:
You can change who you are, but you cannot run from yourself - On peut changer sa nature profonde mais on ne saurait la fuir.
Résumé
:
Croyant qu'elles seront mieux sans elle, Ahsoka conclut un accord pour libérer les sœurs Martez et tente ensuite de s'enfuir,
mais elle est bouleversée par la découverte du véritable cerveau de l'opération Pyke.
Episode 9
Part 1 - The Clone Wars : Old Friends Not Forgotten  - Amis envers et contre tout
Proverbe Jedi:
- "Thanks for the support. As always." "That's what friends are for." (Ahsoka Tano et Anakin Skywalker) - "Merci pour votre soutien. Comme toujours." "C'est à ça que servent les amis."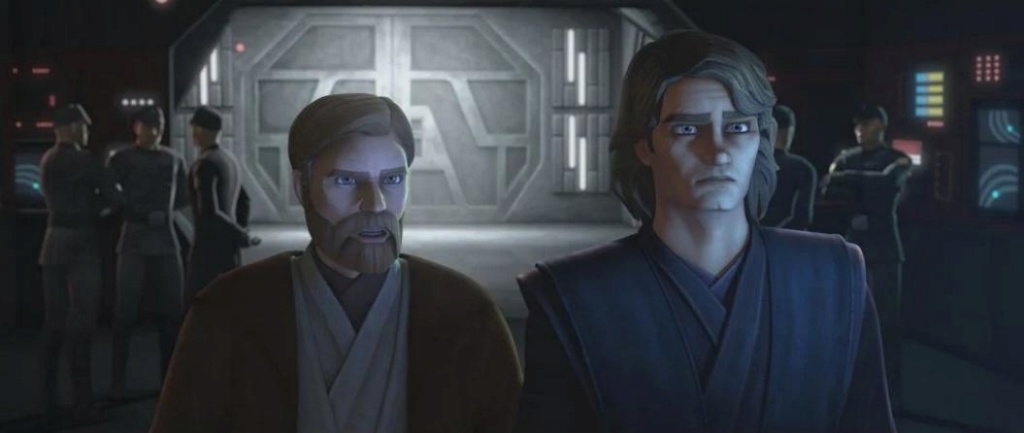 Résumé
:
Ahsoka Tano tend la main à Anakin Skywalker et Obi-Wan Kenobi pour obtenir de l'aide afin de capturer leur adversaire de longue date: Maul.
Mais la nouvelle de l'attaque de Grievous sur Coruscant et la capture de Palpatine force les Jedi à prendre une décision difficile.
Episode 10
Part 2 - The Clone Wars : The Phantom Apprentice - L'Apprentie fantôme
Proverbe Jedi:
- "He has long been groomed for his role, as my master's new apprentice." (Maul à Ahsoka Tano à propos d'Anakin) - "Il a longtemps été conditionné pour ce rôle, en tant que nouvel apprenti de mon maître."
Résumé
:
Sur Mandalore, Ahsoka dirige les clones de la République pour affronter les forces de Maul tandis que Maul sent le chaos imminent et fait un calcul pour assurer sa propre survie
Episode 11
Part 3 - The Clone Wars : Shattered - Anéantie
Proverbe Jedi:
- "I do not know what has occurred, but, surely, you have felt it. The voices crying out. The death." (Maul à Ahsoka) - "Je ne sais pas ce qui s'est passé, mais tu l'as sûrement ressenti. Les voix qui hurlent. La mort."
Résumé
:
Après avoir capturé Maul sur Mandalore, le retour d'Ahsoka vers le Conseil Jedi est interrompu lorsque l'Ordre 66 est déclaré, bouleversant son univers.
Episode 12
Part 4 - The Clone Wars : Victory and Death - La victoire et la mort
Proverbe Jedi:
- "They may be willing to die, but I am not the one who is going to kill them." (Ahsoka au Capitain Rex) - "Ils sont peut-être prêts à mourir, mais ce n'est pas moi qui vais les faire mourir."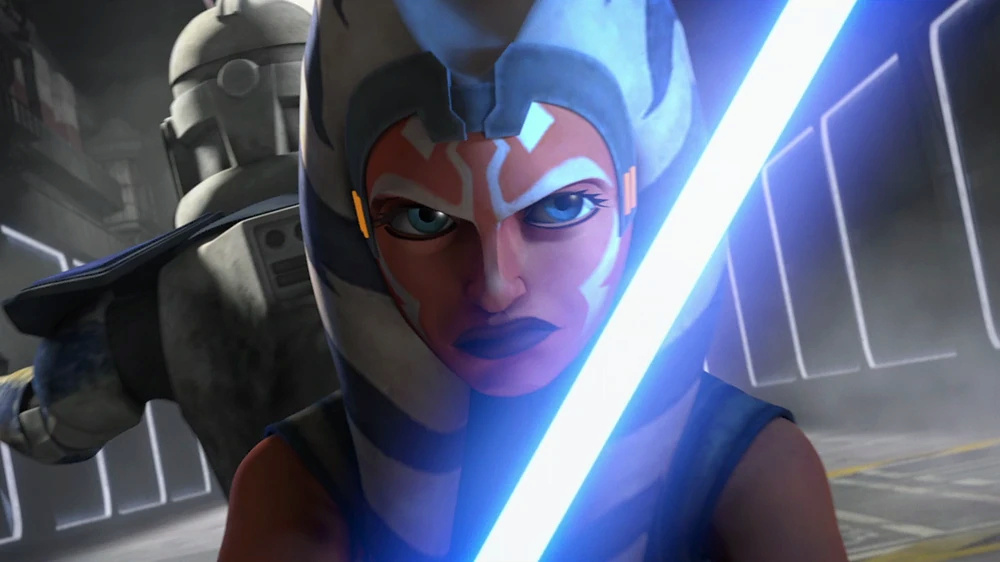 Résumé
:
Ahsoka et Rex doivent utiliser leur intelligence et leurs compétences pour survivre à la fin mouvementée de la Guerre des clones.