Hot Toys Star Wars: Return of the Jedi - 1/6th scale Luke Skywalker Collectible Figure (Deluxe Version)
"I will never turn to the dark side." - Luke Skywalker
De la conclusion épique de la saga classique de Star Wars, au retour de Luke Skywalker sur sa planète natale de Tatooine pour sauver son ami Han Solo des griffes du vil Jabba le Hutt.
Le jeune Skywalker, ses amis et la flotte de la Rébellion doivent abattre la seconde Etoile de la Mort afin d'empêcher l'Empire maléfique de détruire le dernier espoir de restaurer la liberté dans la galaxie....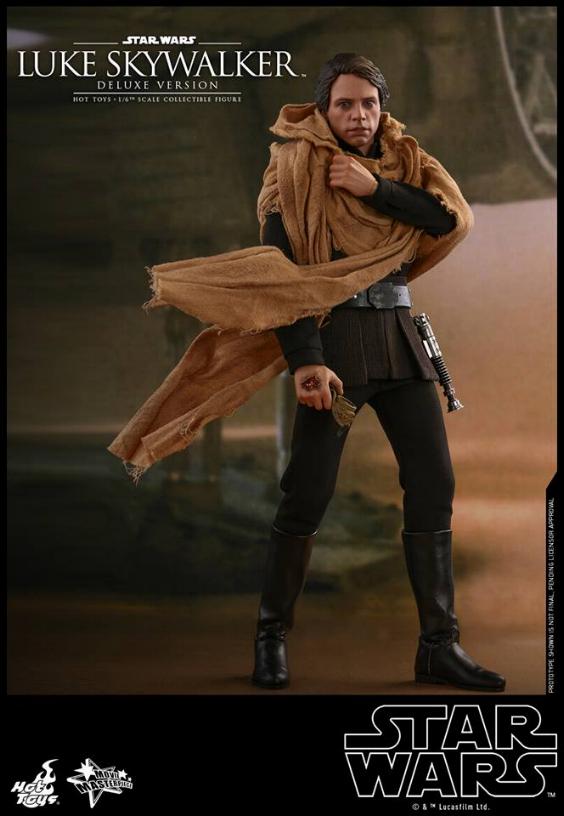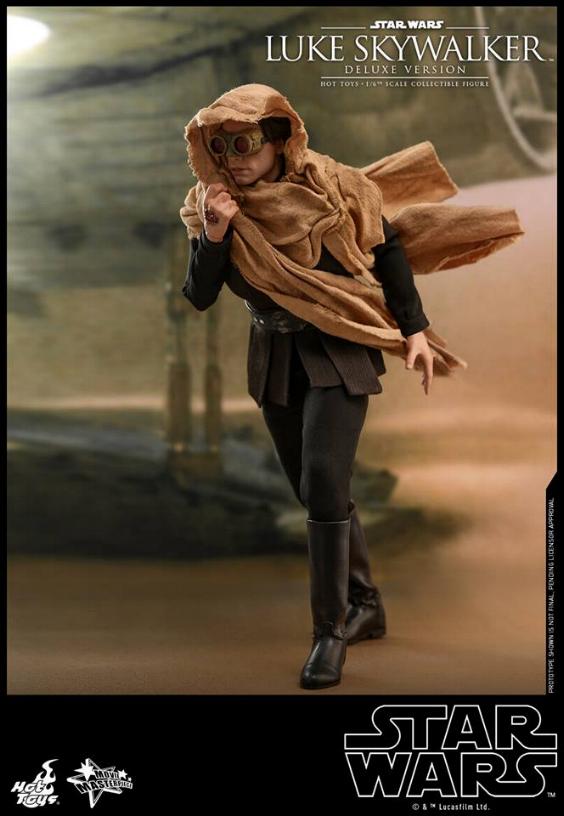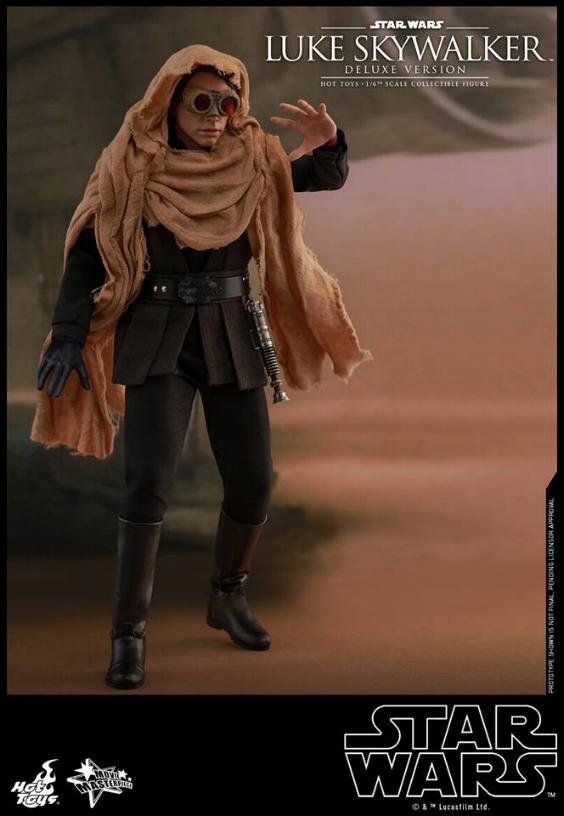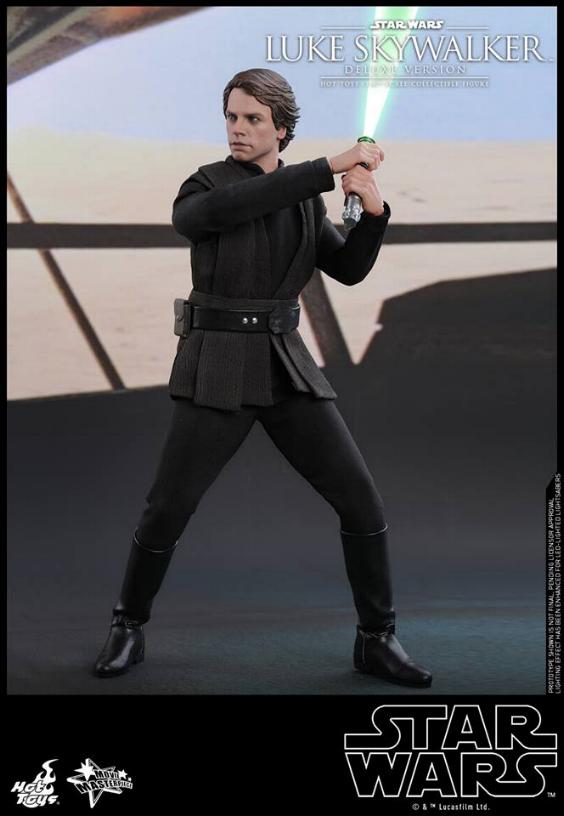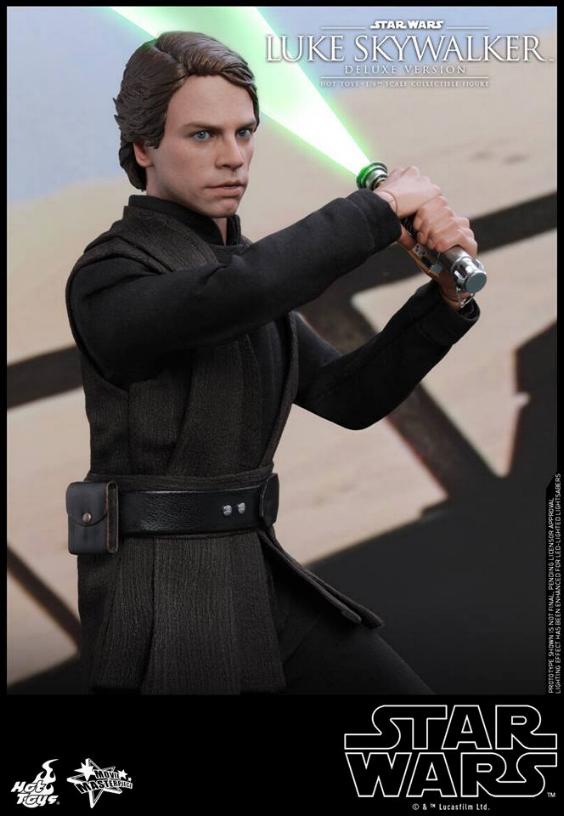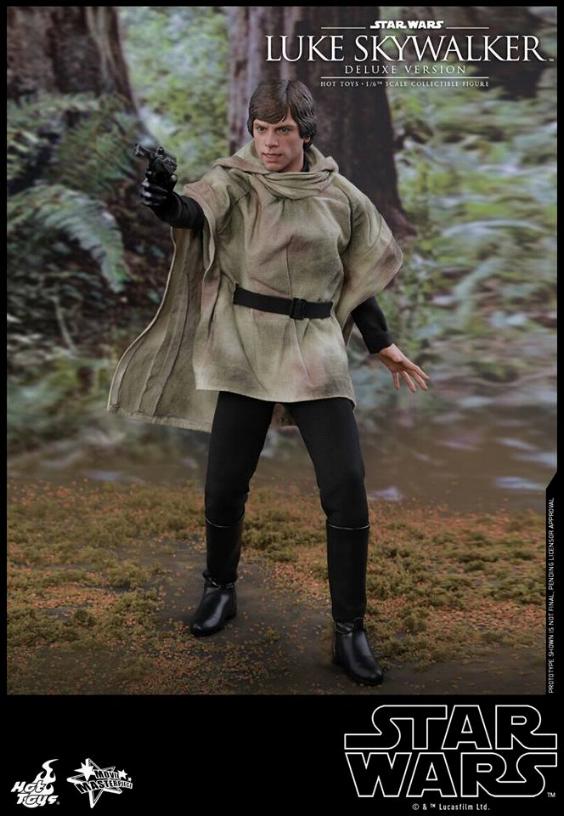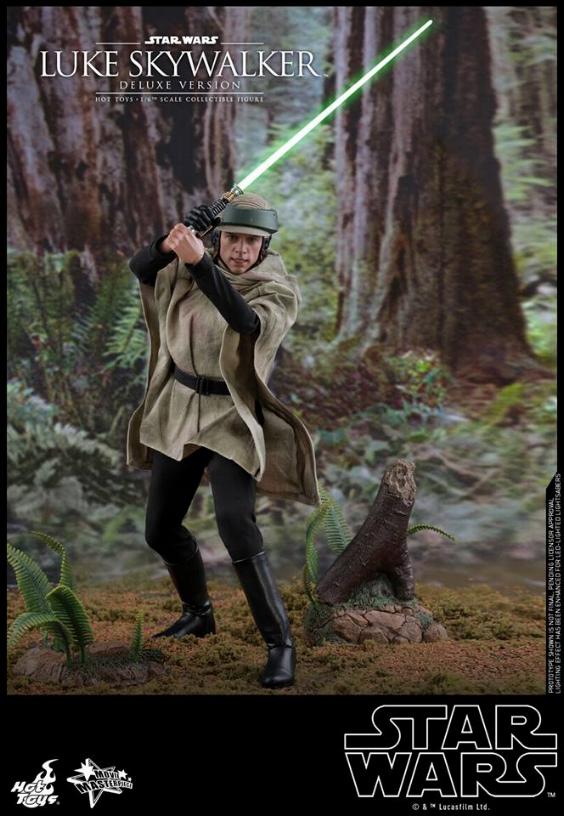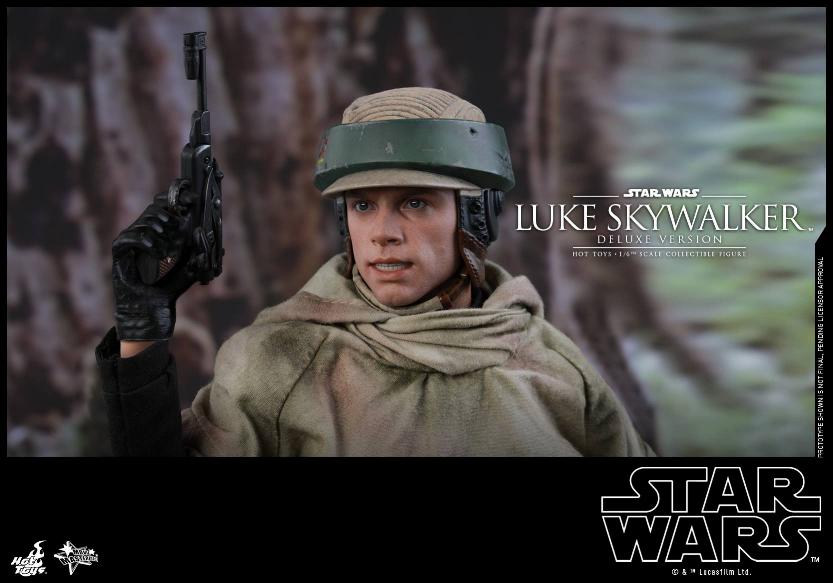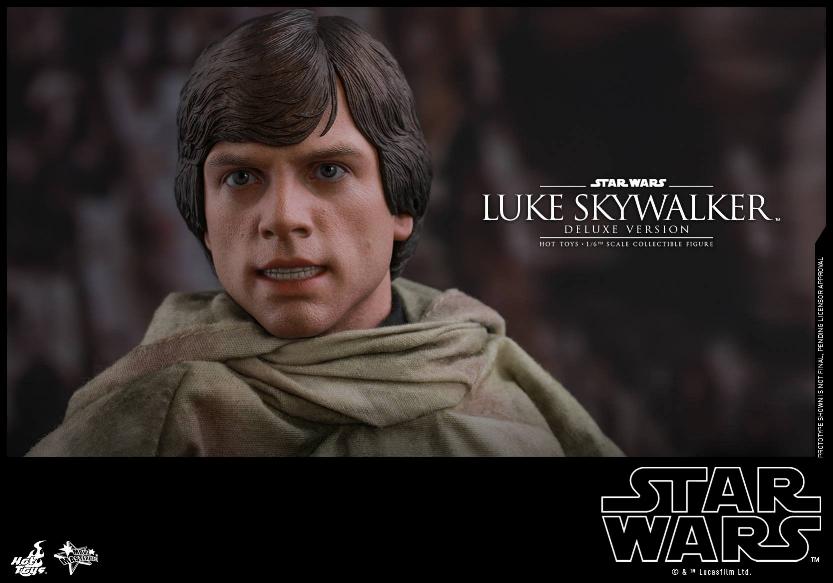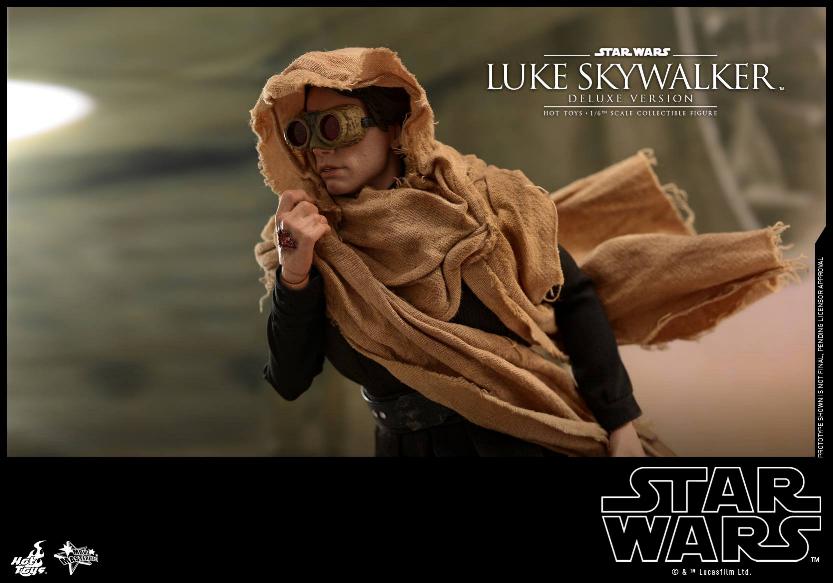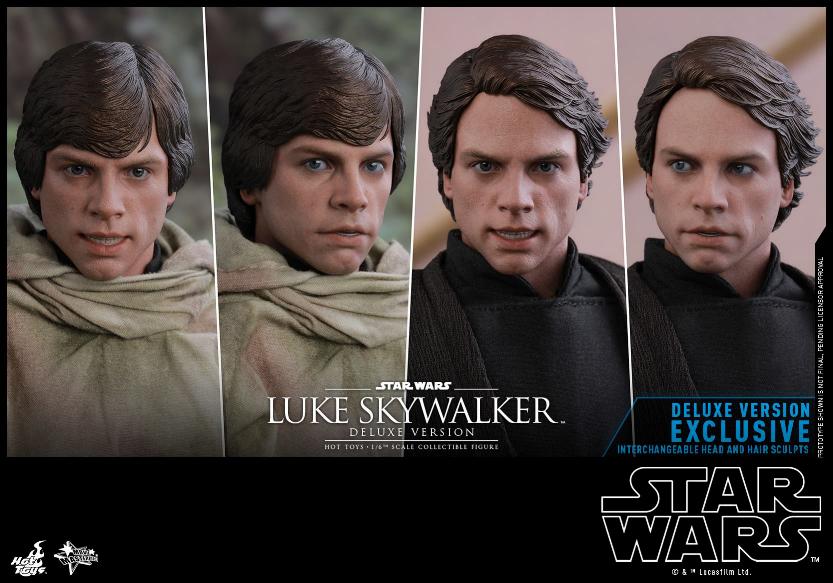 Hot Toys est très heureux de présenter officiellement aujourd'hui la nouvelle figurine de collection Luke Skywalker de Star Wars : Return of the Jedi, version Deluxe Version 1/6th Échelle,
avec les costumes les plus emblématiques de Tatooine, Endor et celui de la seconde Death Star.
Reproduisant parfaitement l'apparence de Luke Skywalker dans le dernier chapitre de la trilogie originale,
la nouvelle figurine à collectionner présente une nouvelle tête sculptée d'une remarquable ressemblance, des costumes finement taillés, le casque et la cape de camouflage que Luke portait sur Endor,
un sabre laser à LED, une lame interchangeable imitant l'arme en mouvement,
un blaster et un support de figurine à thèmes.
Cette version Deluxe comprendra exclusivement un modèle de tête supplémentaire avec une toute nouvelle coiffure interchangeable,
un élément supplémentaire de la main droite endommagée, une tunique gris foncé avec ceinture et les lunettes de protection Tatooine contre les tempêtes de sable et
le manteau comme dans les scènes coupées.
FB Hot Toys