Hot Toys Star Wars: Return of the Jedi - 1/6th scale Luke Skywalker (Endor) Collectible Figure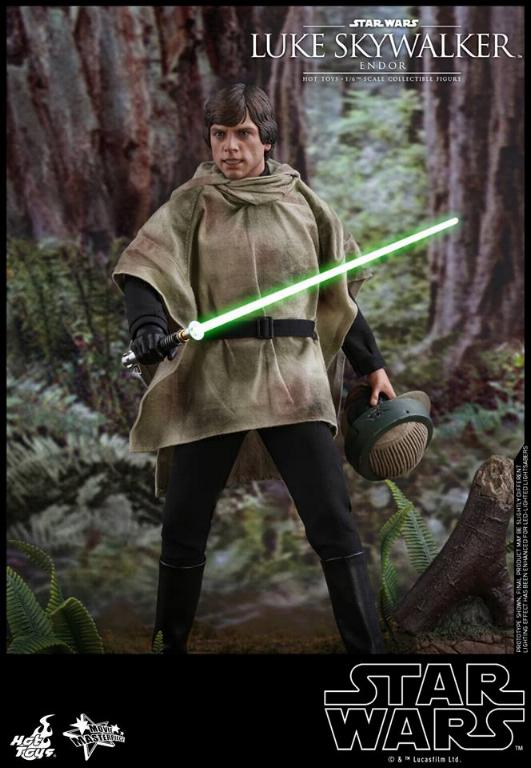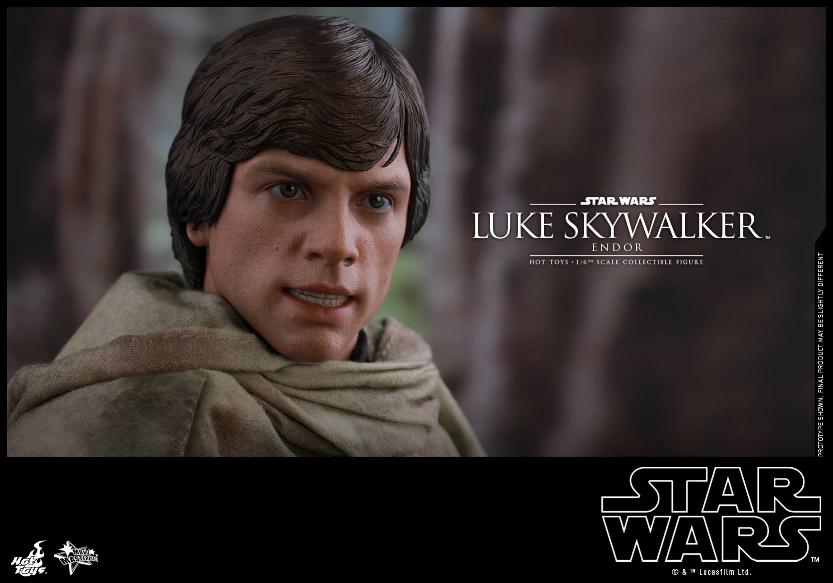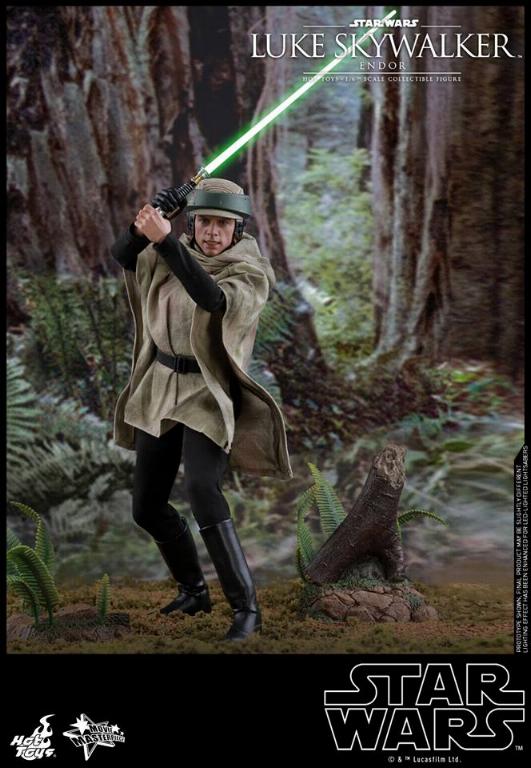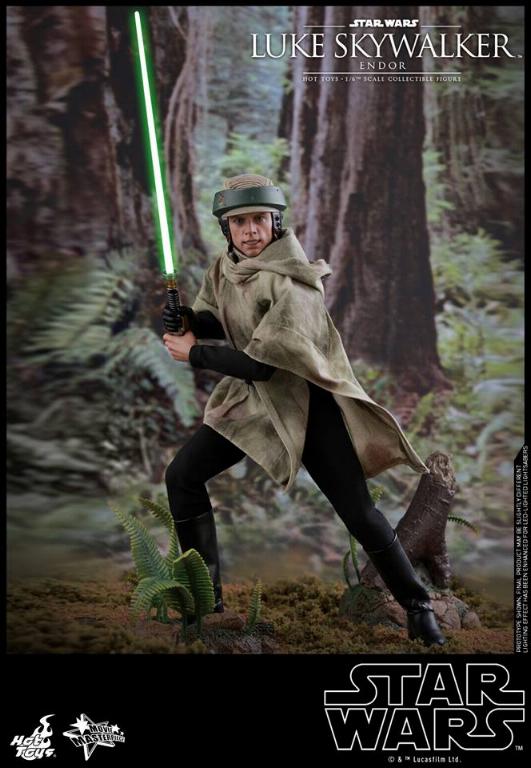 Espérant écraser la rébellion une fois pour toutes, l'Empire a commencé la construction d'une deuxième Etoile de la mort près d'Endor dans Star Wars : Return of the Jedi.
Afin d'arrêter ce terrible destin et de détruire la deuxième étoile de la mort, l'Alliance Rebelle a développé une stratégie à deux volets :
Han Solo et son unité d'assaut composée de Luke, Leia et Chewbacca détruiraient le générateur du bouclier sur Endor,
tandis que Lando Calrissian, pilote du Millennium Falcon, mènerait une attaque aérienne.
Aujourd'hui, Hot Toys a le plaisir de vous présenter officiellement la nouvelle figurine de collection Luke Skywalker (Endor) à l'échelle 1/6 de Star Wars : Return of the Jedi !
Magnifiquement conçu à partir de l'apparition de Luke Skywalker sur Endor dans le dernier épisode de la trilogie originale,
le nouveau personnage à collectionner de Luke Skywalker comprend un nouveau modèle de tête, un costume très détaillé avec une confection raffinée,
le casque et une capeline camouflage portés par Luke, une lumière LED, une lame interchangeable pour un sabre lumineux qui imite le mouvement,
un blaster et une statue sur le thème du personnage.
FB Hot Toys