Hot Toys - Star Wars : Episode II Attack of the Clones - 1/6th scale Count Dooku Collectible Figure.
"I have become more powerful than any Jedi. Even you!" – Count Dooku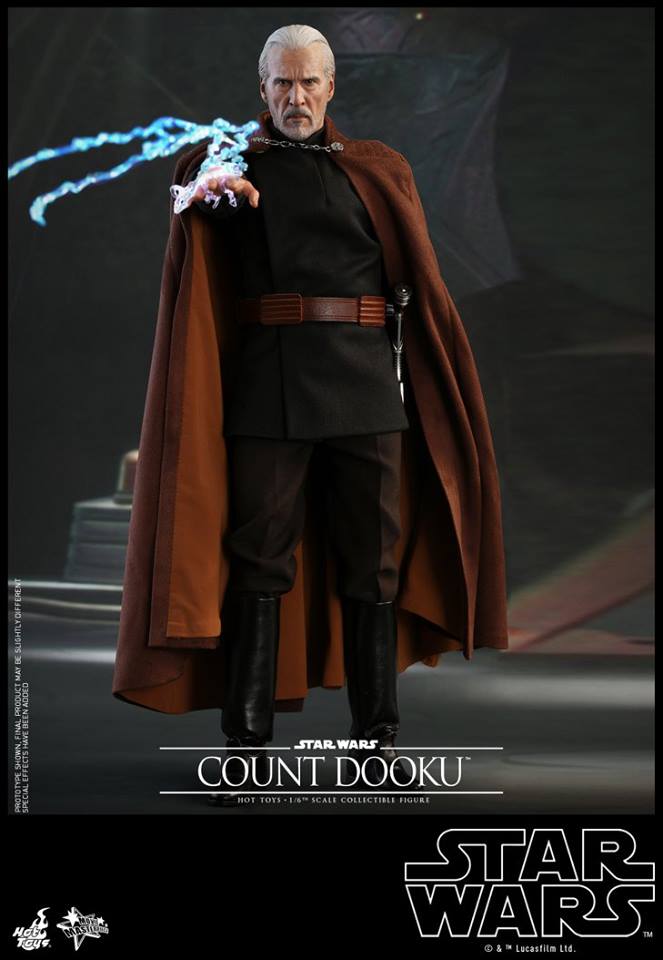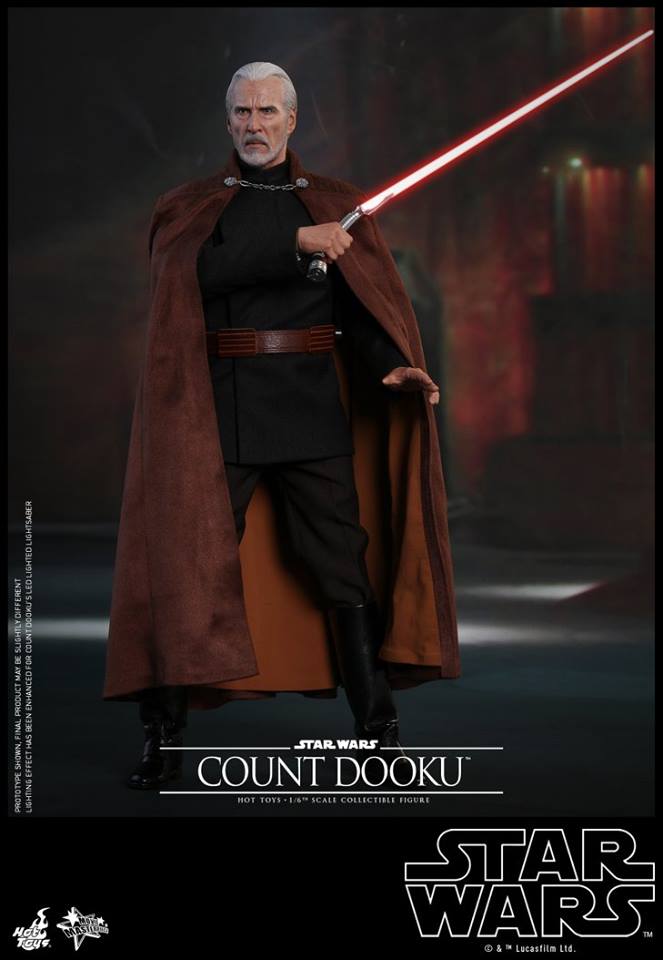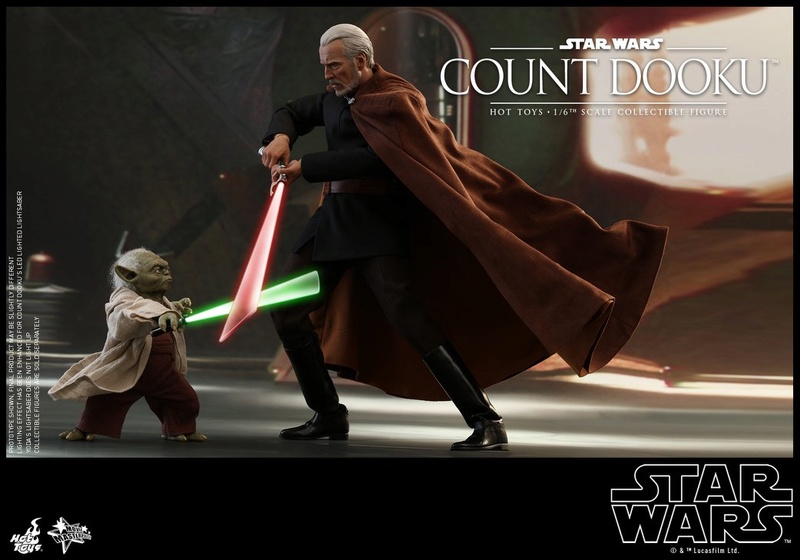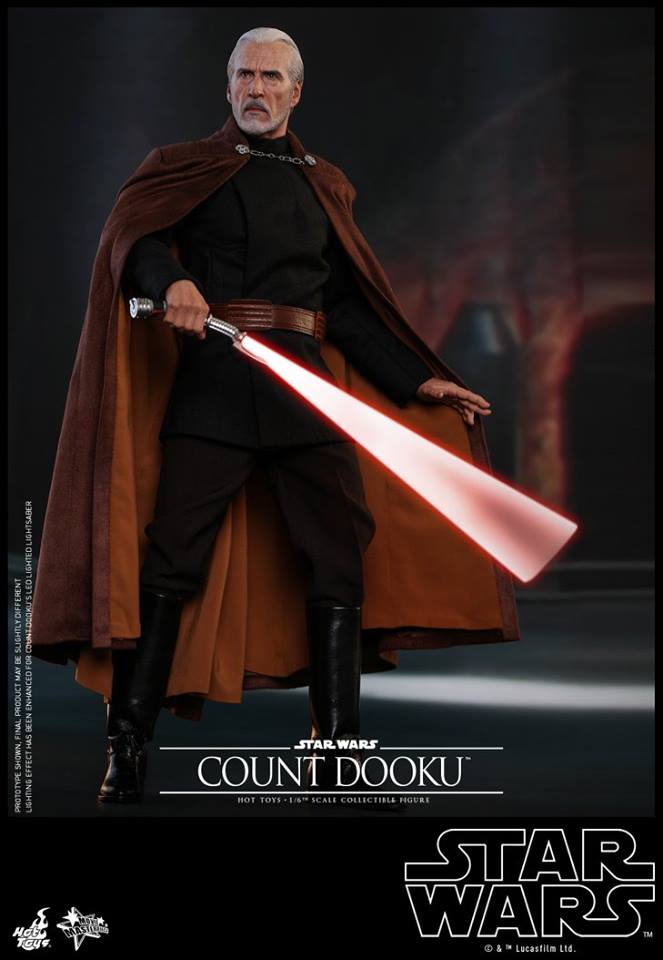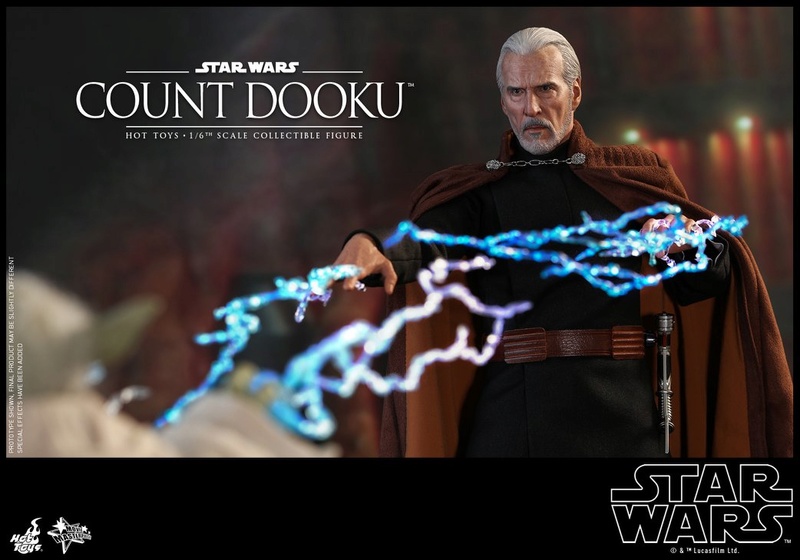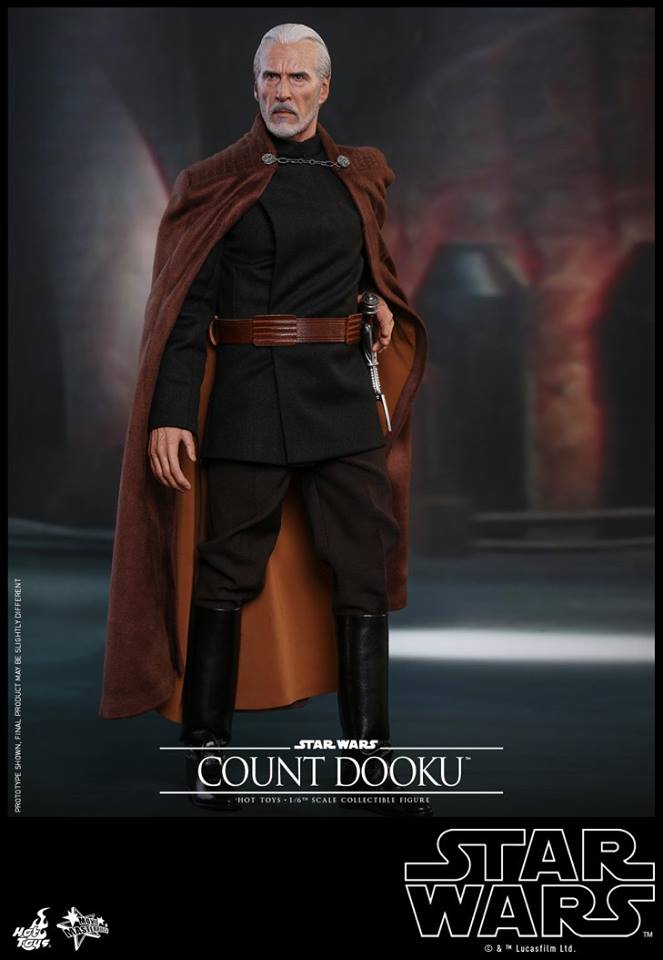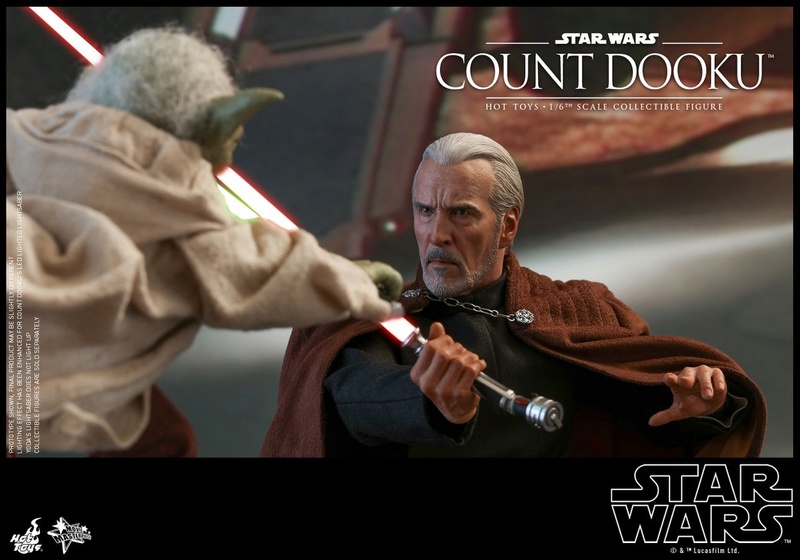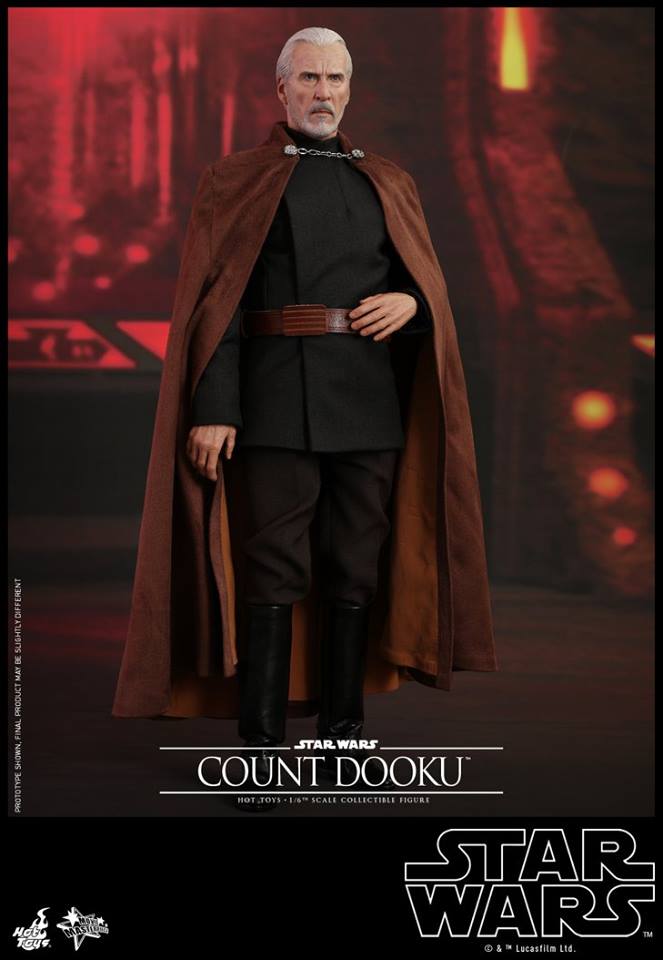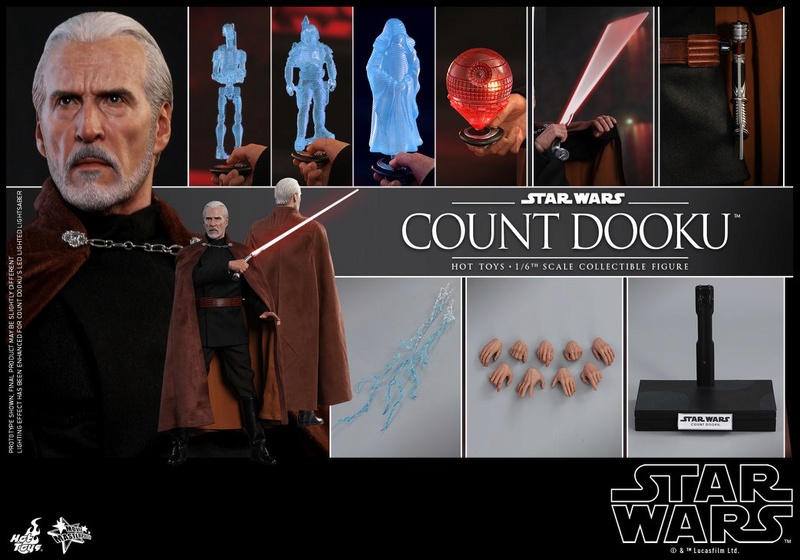 En tant que Seigneur Sith et figure centrale de la Guerre des Clones, le Comte Dooku fut déçu par l'Ordre Jedi et avait soif d'une plus grande puissance.
Il quitta volontairement le côté lumineux et devint le disciple du côté obscur de Darth Sidious, prenant le nom secret de Darth Tyranus et dirigeant l'armée séparatiste.
Dooku a fait progresser le complot secret de Sidious pour s'emparer de la galaxie, mais a oublié que la trahison est la nature des Sith.
Aujourd'hui, Hot Toys est ravi de présenter officiellement notre incroyable movie masterpiece -
le très attendu personnage de collection Count Dooku à l'échelle 1/6 de Star Wars : Episode II Attack of the Clones.
Maîtrisant parfaitement l'apparence du comte Dooku dans le film, la figurine de collection à l'échelle 1/6ème présente une nouvelle sculpture de tête avec une ressemblance frappante,
un costume méticuleusement conçu avec la cape de Dooku, un sabre lumineux à LED, un certain nombre de mains interchangeables,
une paire de pièces à Effet Force Lighting qui sont attachées aux mains, un projecteur hologramme et plusieurs figures hologramme dont Death Star, Jango Fett, B1 Battle Droid et Darth Sidious.
FB Hot Toys