Star Wars: The Clone Wars - 1/6th scale Clone Commander Fox Collectible Figure - Hot Toys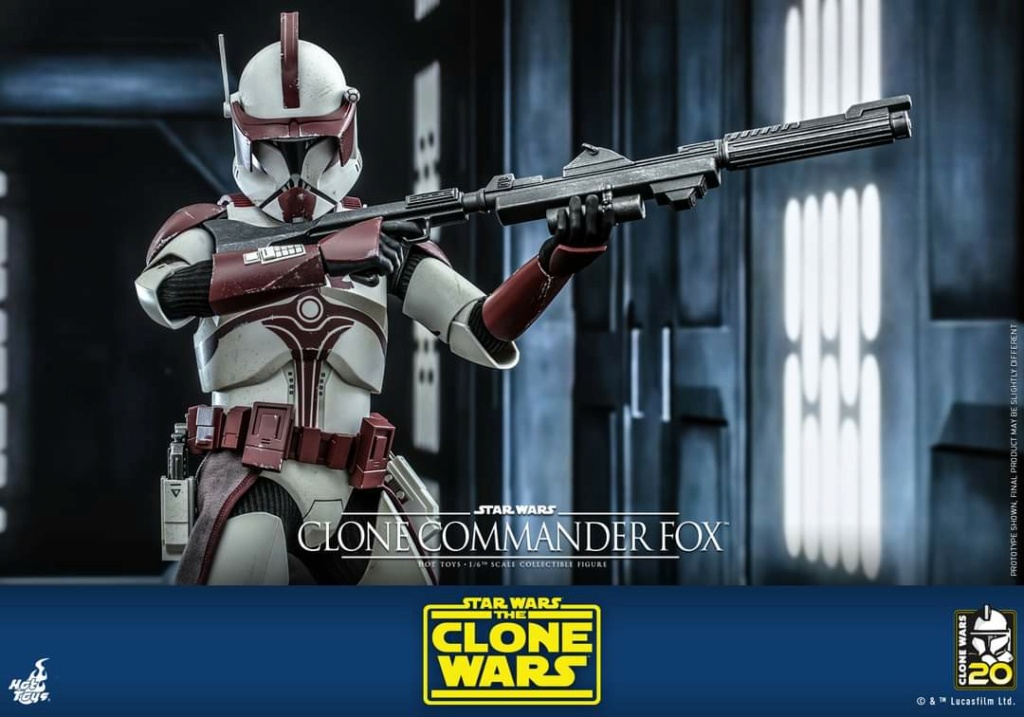 Le commandant Fox dirigeait la Coruscant Guard, une unité d'élite de clone troopers affectée au maintien de la paix sur la capitale de la République Galactique.
Comme tous les autres troopers clones de la Garde, Fox était lié par l'honneur et le devoir de protéger et de servir le Chancelier Suprême et les membres du Sénat Galactique.
Absolument sans peur, il était toujours le premier à mener la charge, même dans les situations de combat les plus périlleuses.
Ses performances exemplaires ont fait de lui l'un des soldats les plus décorés de l'armée de la République.
Pour célébrer le 20e anniversaire de Star Wars : The Clone Wars,
Hot Toys a le plaisir d'étendre sa série de figurines à collectionner et de présenter la figurine à collectionner à l'échelle 1/6e du commandant clone Fox !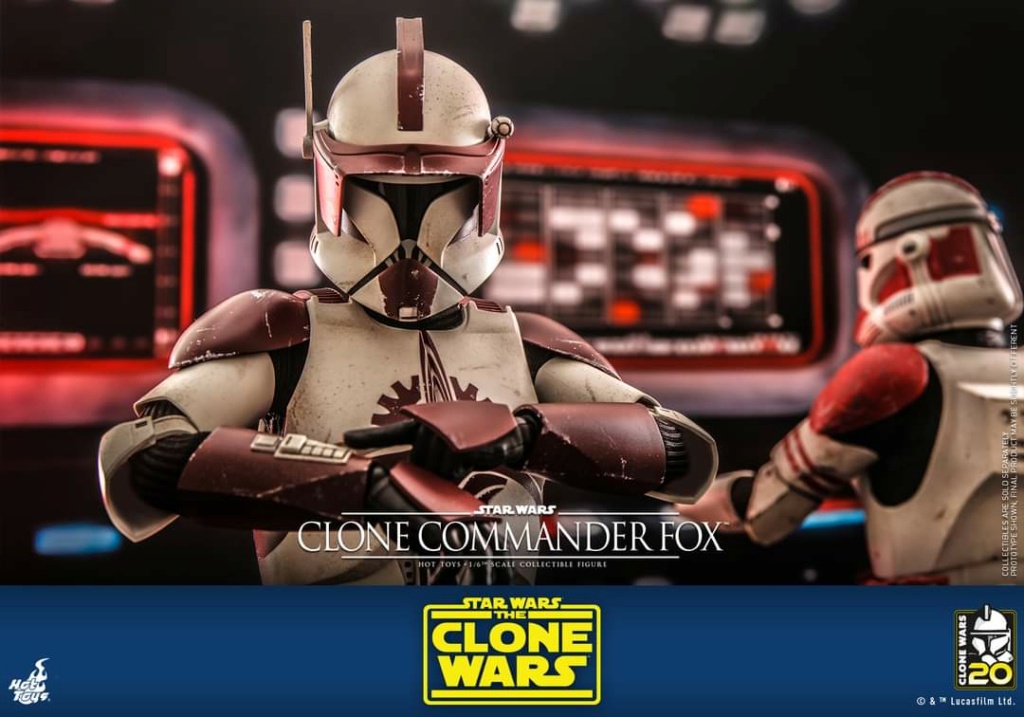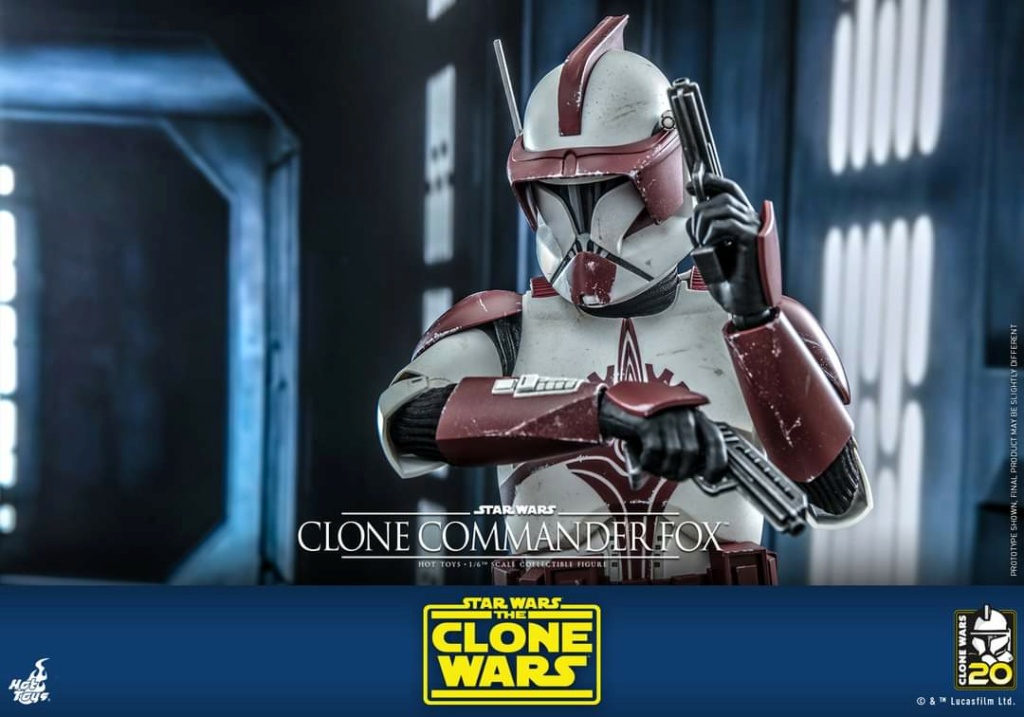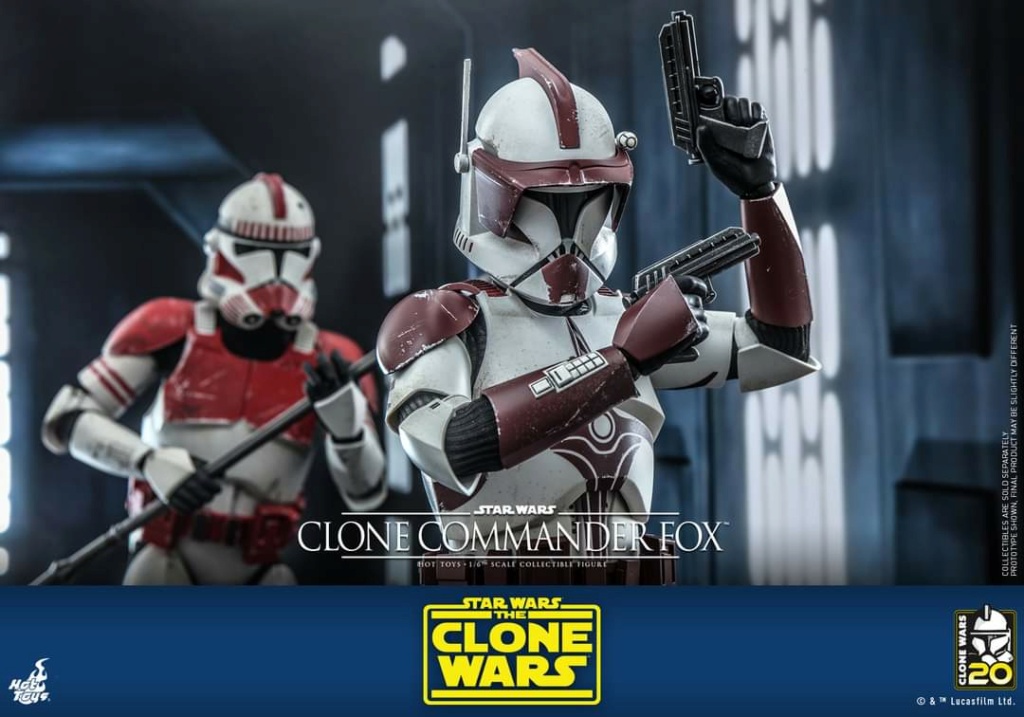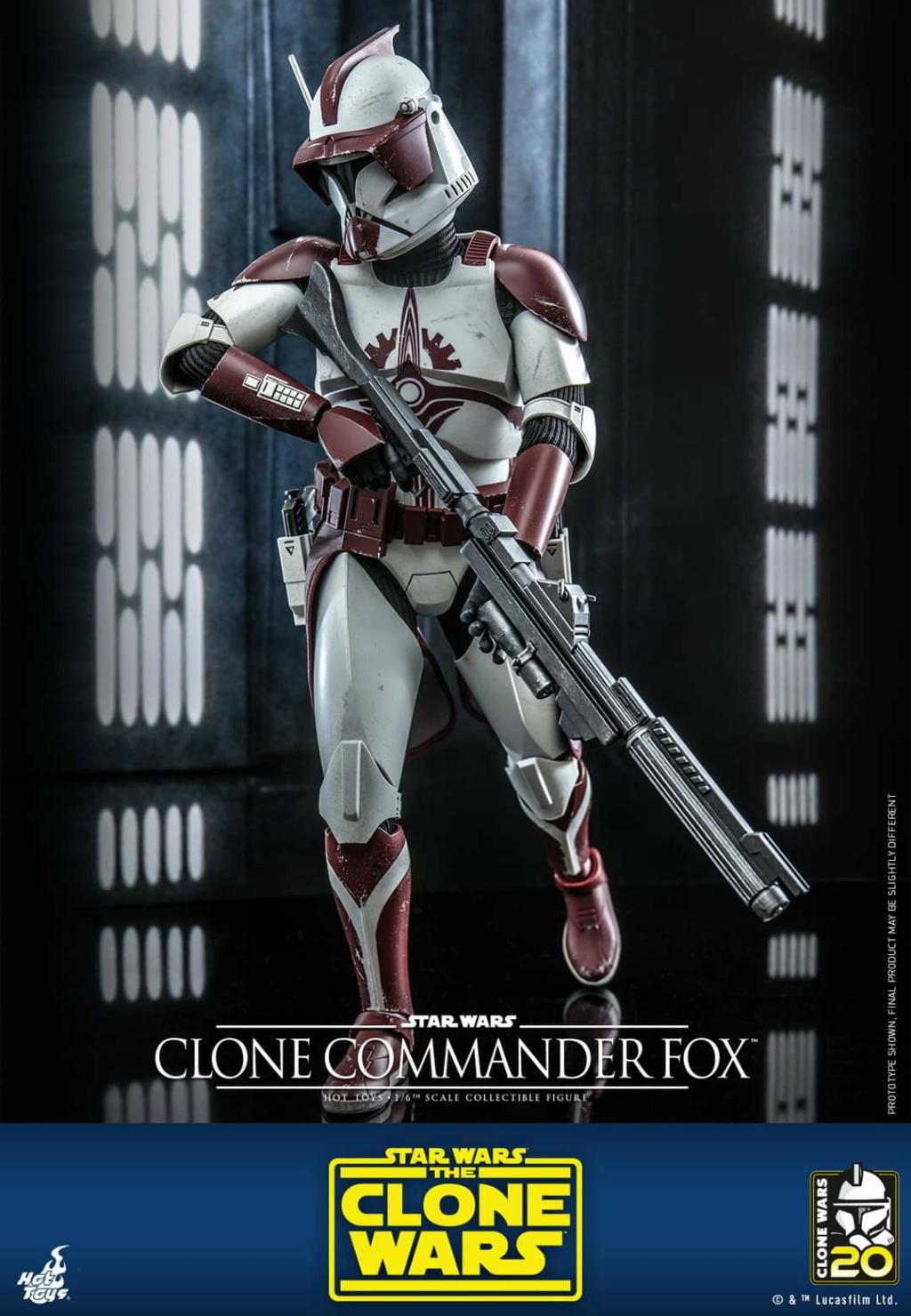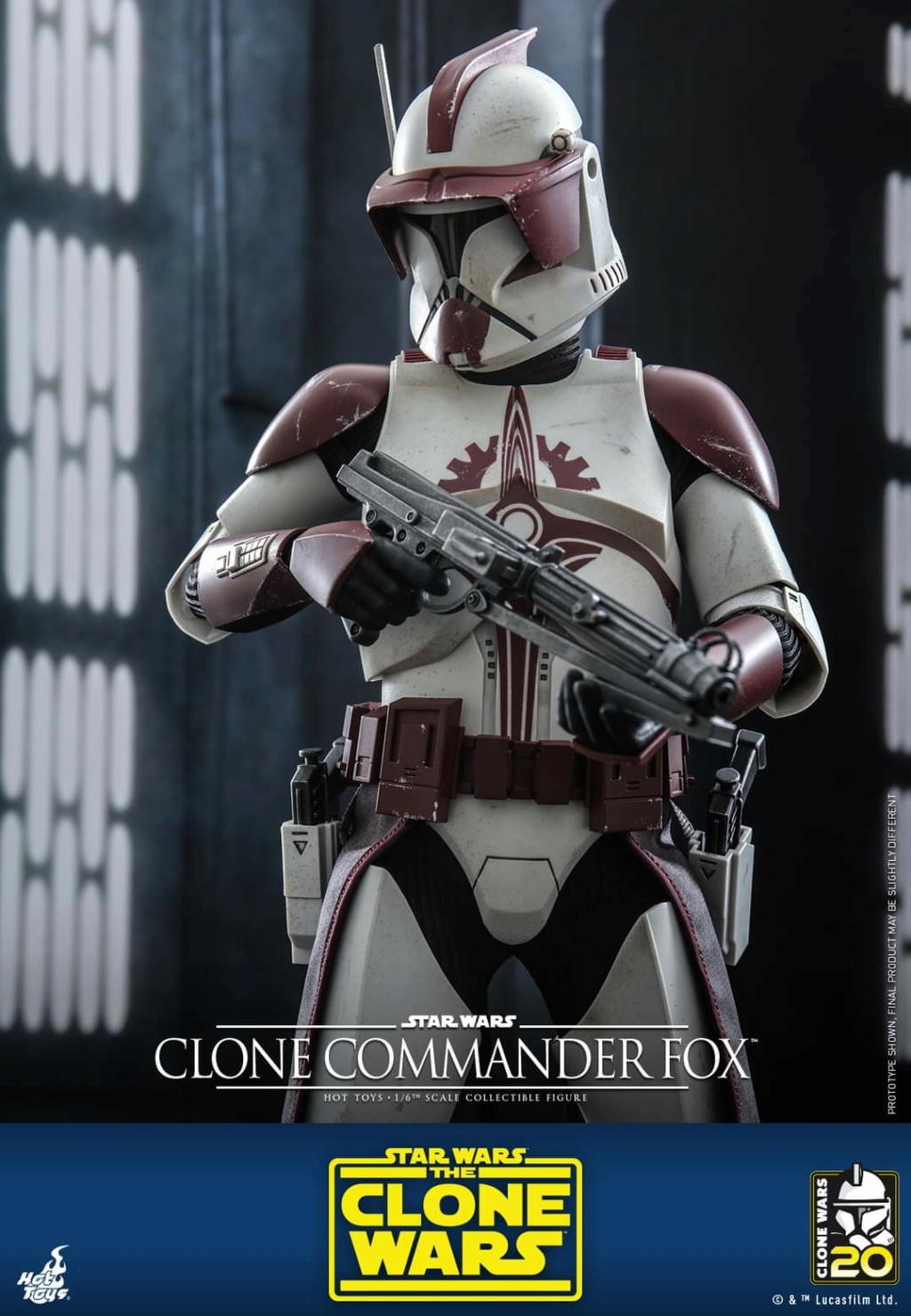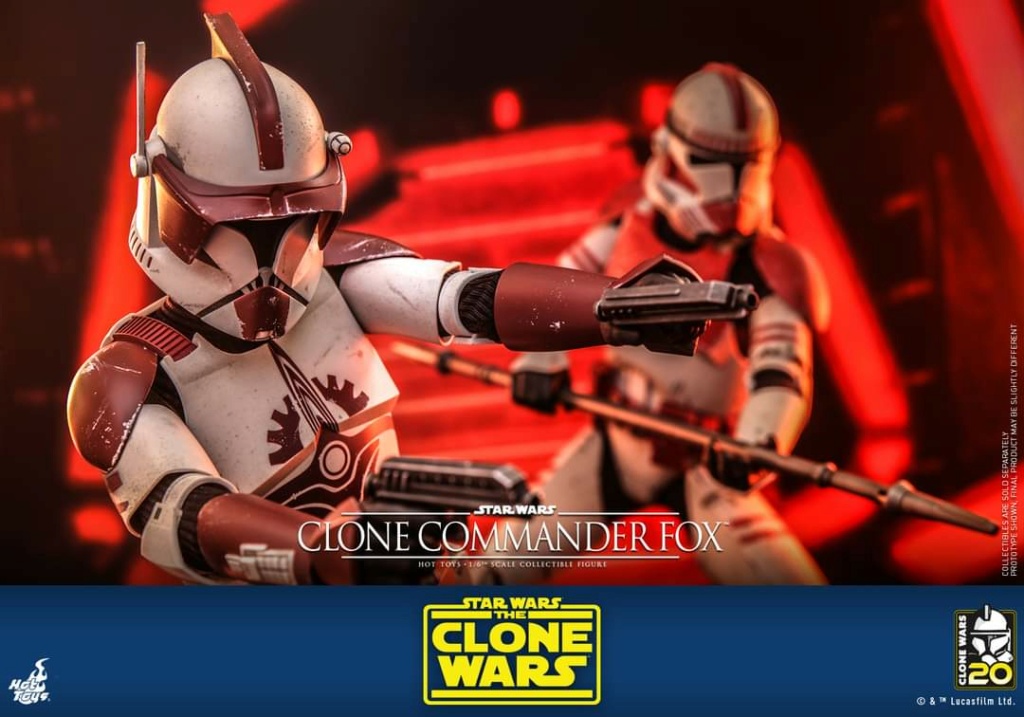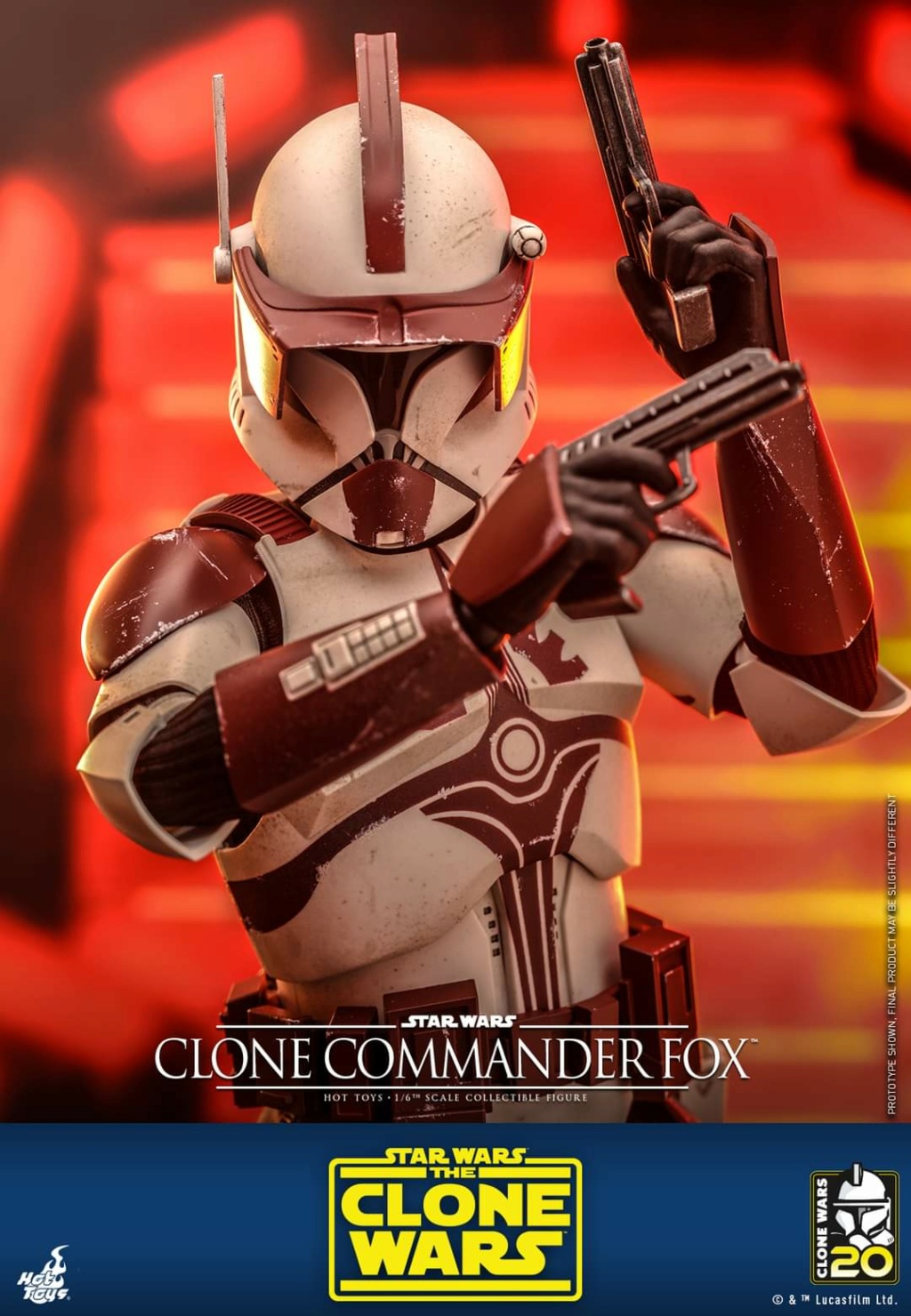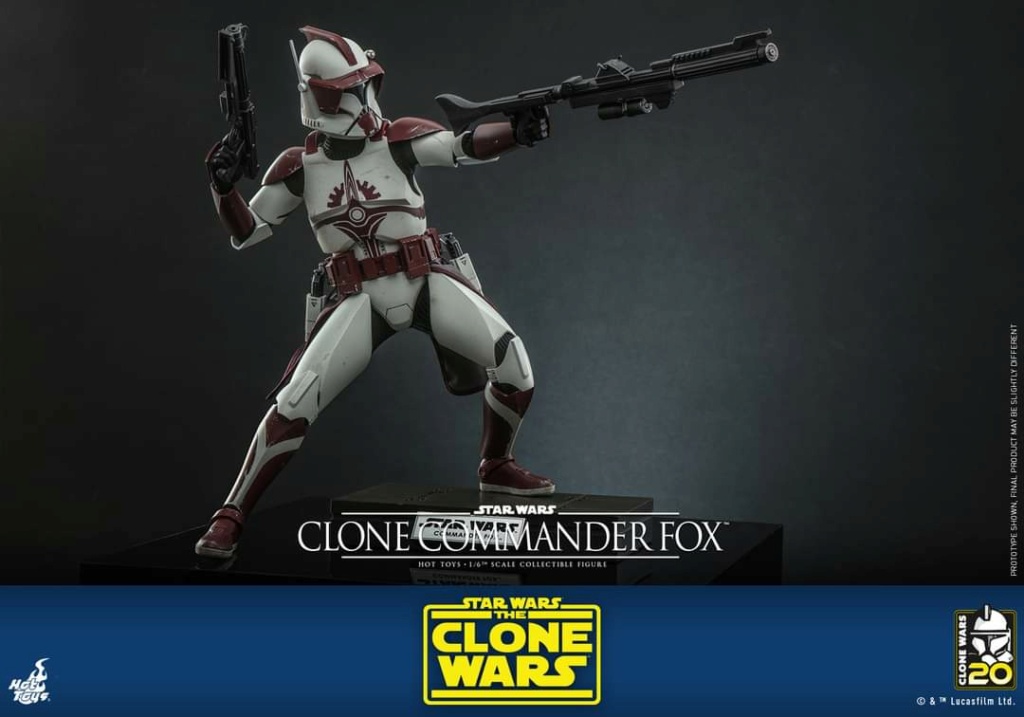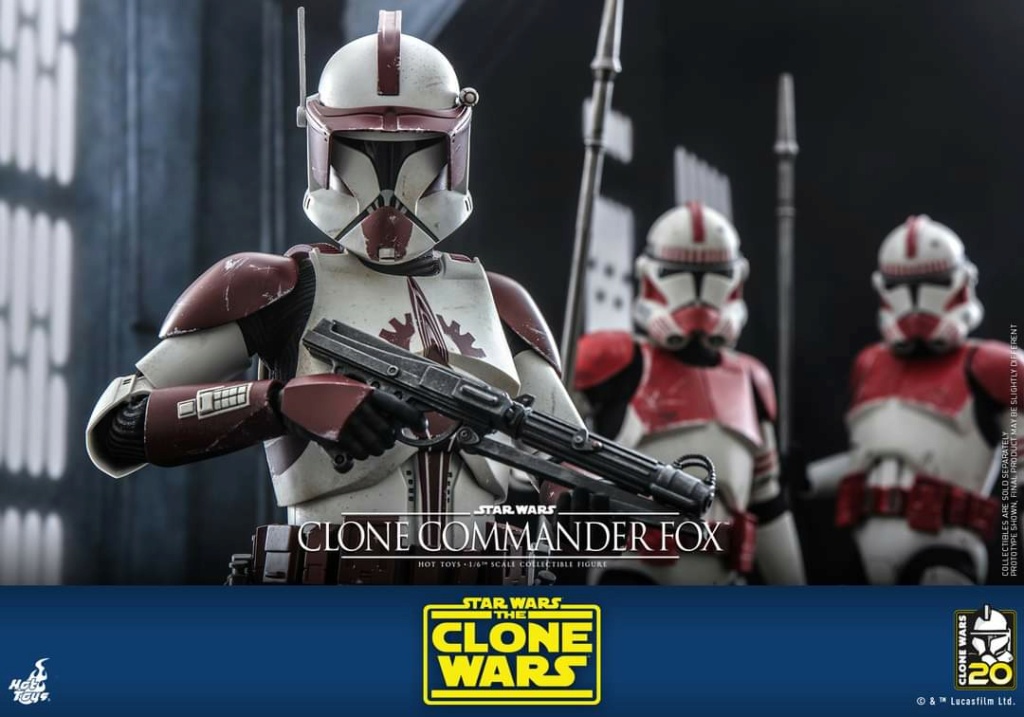 Cette figurine de collection très détaillée a été spécialement conçue pour reproduire l'apparence du commandant Fox dans son armure phase 1.
Elle comprend un casque et une armure habilement développés avec les marques d'usure personnalisées de Fox,
une tenue ajustée avec une jupe de commandant kama, un fusil blaster lourd, une carabine blaster, une paire de pistolets blaster et un socle d'exposition !
C'est le moment idéal pour enrichir votre collection Star Wars avec le commandant Fox !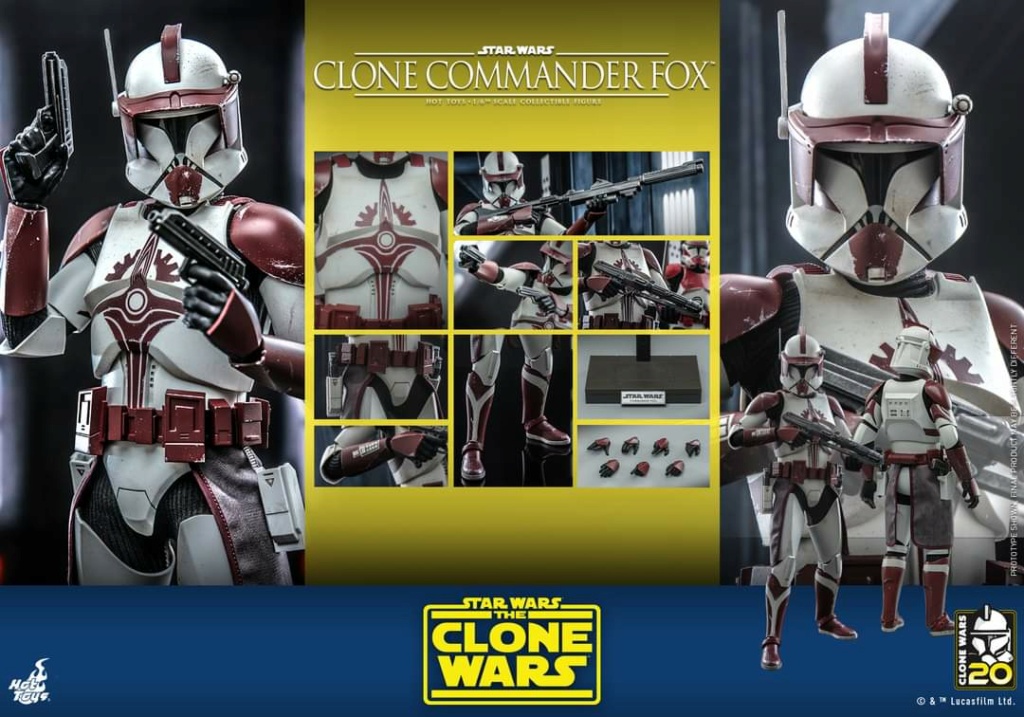 FB Hot Toys