Star Wars Dark Vador Tome 04 : La Cible - DELCOURT


Date de parution : 15/02/2017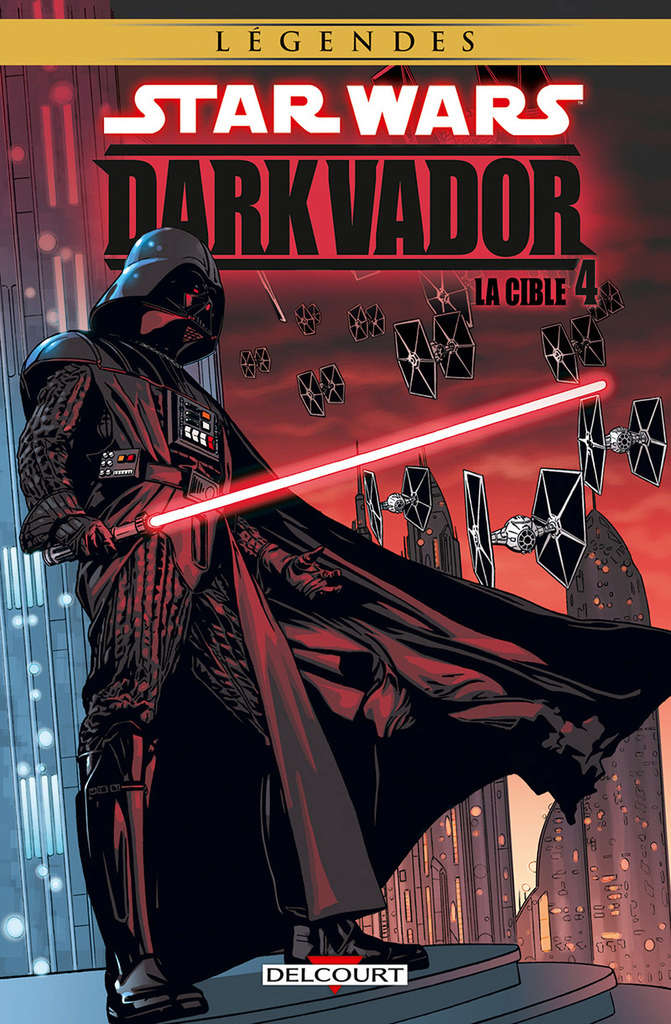 Couverture de Joe Corroney pour Star Wars Empire #31
Scénariste : MARZ Ron, MILLER John Jackson, ALLIE Scott
Coloriste : ATIYEH Michael, TREVINO Raul, ANDERSON Brad
Illustrateur : CHING Brian, CORRONEY Joe, TREVINO Raul
Contient les comics US Star Wars Empire #14, 19, 31 & 35.
Star Wars Empire 14 : The Savage Heart - Star Wars Comics Magazine 04
Star Wars Empire 19 : Target: Vader - Star Wars La Saga en BD #17
Star Wars Empire 31 : The Price of Power - Star Wars La Saga En BD #26
Star Wars Empire 35 : A Model Officer - Star Wars La Saga En BD #02
Résumé
Quatre récits complets mettant en scène le Seigneur noir des Sith.
Quatre facettes de Dark Vador, ce personnage aussi impitoyable qu'emblématique qui reste le plus grand méchant jamais imaginé au cinéma et en bande dessinée.
Dark Vador, plus impitoyable que jamais, cherche à redorer son blason auprès de l'Empereur.
Il n'est pas parvenu à localiser la base des Rebelles, ni à empêcher la destruction de l'Étoile noire.
Il fait pression sur son habituel réseau d'informateurs, mais sans succès.
Par ailleurs, il doit faire face aux conséquences de ses actions passées, lorsqu'un groupe de survivants de la planète Falleen tente de l'assassiner…