Le Discoveryland Theatre va accueillir Star Wars: Path of the Jedi
Après "Disney & Pixar Short Film Festival", le Discoveryland Theatre (derrière Space Mountain) fermera ses portes du 10 avril au 06 mai 2016 afin d'accueillir
dès le 07 mai prochain le nouveau  "Star Wars: Path of the Jedi".
Cette nouveauté proposera aux visiteurs de Disneyland Paris de voir ou de revoir des extraits des différents films de la Saga Star Wars.
Des projections similaires sont déjà proposées à Walt Disney World ainsi qu'à Disneyland Resort au Tomorrowland Theater.
Les visiteurs américains qui n'ont pas vu les films ou les fans peuvent en effet depuis plusieurs mois découvrir un résumé de la Saga
dans un film de 10 minutes à l'occasion de leur "Saison de la Force".
C'est tout le fond et donc une moitié de Discoveryland qui sera consacré à l'univers Star Wars !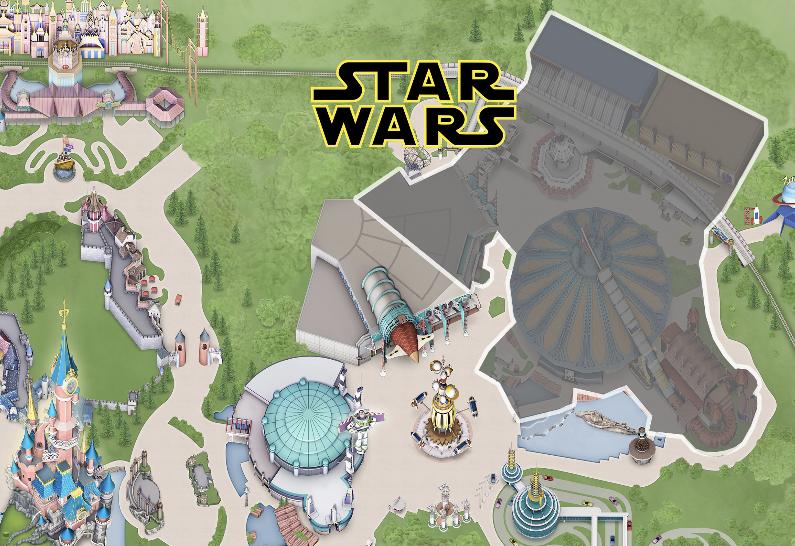 http://dlrpexpress.fr/article-LeDiscoverylandTheatrevaaccueillirStarWarsPathoftheJedi?PHPSESSID=sdhbt1ip7mu22h363qkprmacr2