STAR WARS THE EMPIRE STRIKES BACK Standalone Imperial Snowtrooper Helmet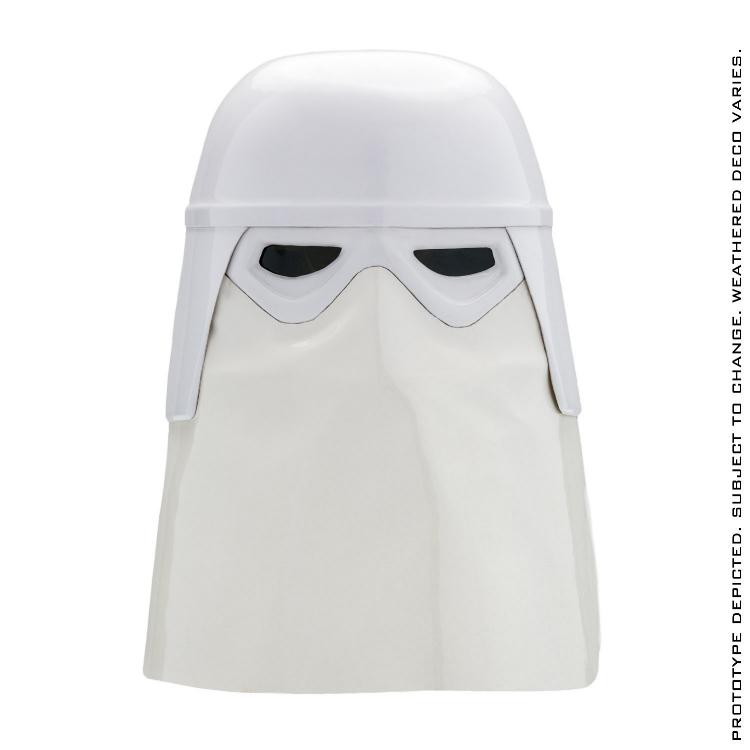 Disponible en deux finitions : clean ou weathered extrait de STAR WARS Episode V The Empire Strikes Back.
• Construction ABS.
• Lentilles plates vertes, reproduisant le style utilisé dans l'artefact d'origine.
• Vinyle couvrant le visage et le cou, reproduit dans le style des artéfacts d'origine.
• Casque réglable s'ajustant une grande variété de tour de tête.
• Doublé, maille respirante à l'intérieur du casque pour le confort de l'utilisateur.
• Caractéristiques du style weathered:
La peinture intempérie reproduit l'aspect usé et boueux de l'artefact d'origine.
Comme l'altération est faite individuellement à la main, chaque décoration finale sera unique à chaque casque.

Prix final
Clean : $249.95 USD
Weathered : $299.95 USD
précommande ouverte pour l'Amérique du nord uniquement.
Livraison : Juillet 2015.
Source et commande  : http://www.anovos.com/products/star-wars-standalone-imperial-snowtrooper-helmet-accessory