Star Wars Storyboards: The Original Trilogy
Lucasfilm Ltd (Auteur), J. W. Rinzler (Sous la direction de), Joe Johnston (Introduction)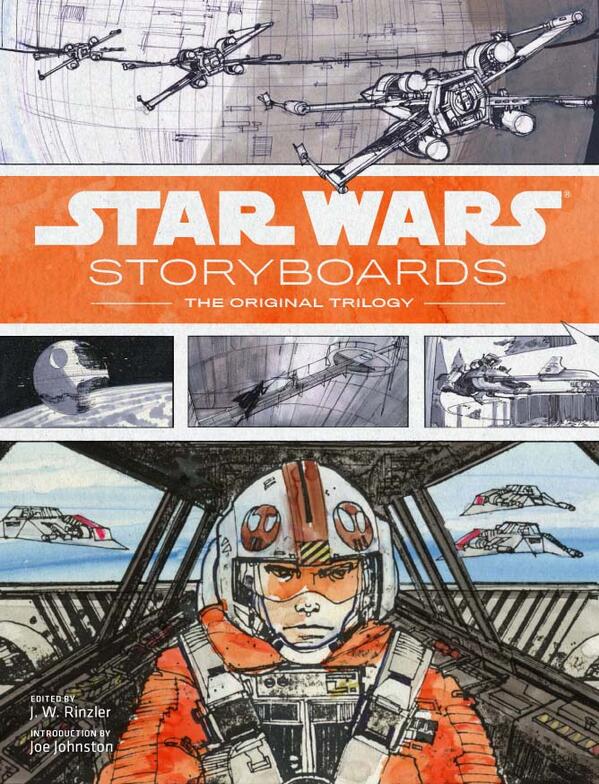 Source : Twitter J.W. Rinzler
Pour la première fois, Lucasfilm a ouvert ses archives pour présenter les story-boards complets de la trilogie originale Star Wars plus des inédits de scènes conceptuelles et supprimées.
De la poursuite au-dessus de Tatooine dans A New Hope à la Bataille d'Endor dans Return Of The Jedi, ce livre présente l'inspiration visuelle qui se cachent derrière ces moments désormais emblématique.
Les lecteurs peuvent enfin voir un ensemble complet de storyboards réalisé par le légendaire artiste Joe Johnston,
ainsi que les premiers concepts pour l'Episode IV d'Alex Tavoularis et pour l'Episode V d'Ivor Beddoes,
Tout aussi rare, les planches de Roy Carnon pour l'Episode VI et le travail jamais vu de Ralph McQuarrie, l'avant storyboards de l'Episode V.
Hardcover: 352 pages
Editeur : Abrams
Sortie : 13 Mai 2014
English
27.93$
Source : Amazon.com