Reportage forum Galaxie-StarWars - Celebration Europe II - 26, 27 et 28 Juillet 2013.
MESSE ESSEN
- LES EVENTS ET LES PANELS - The Artwork Pavilion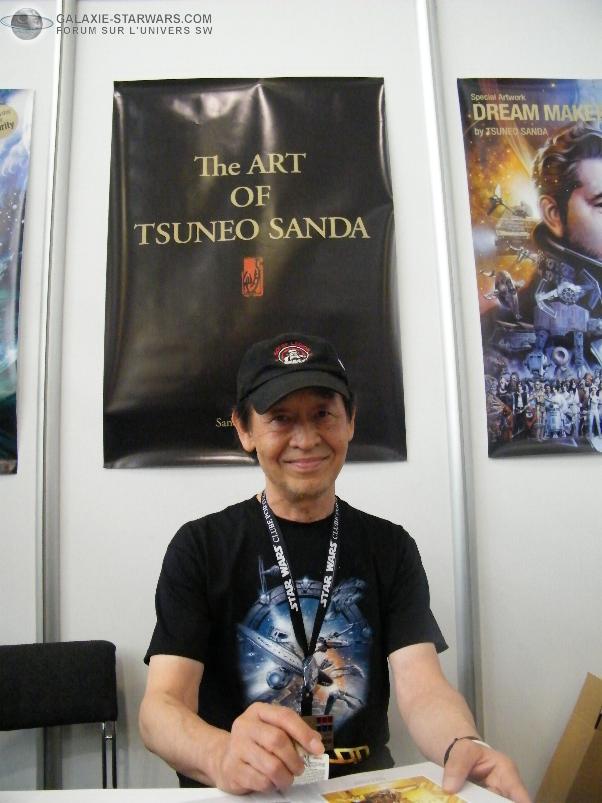 Le stand de Jerry Vanderstelt.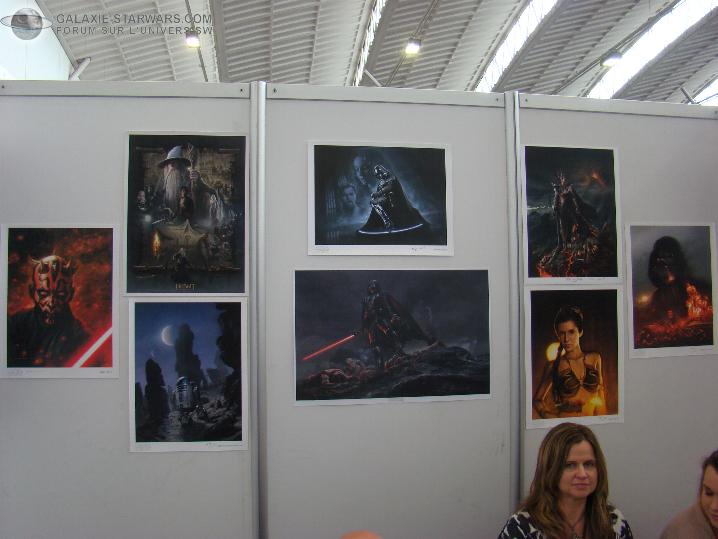 Jerry Vanderstelt himself.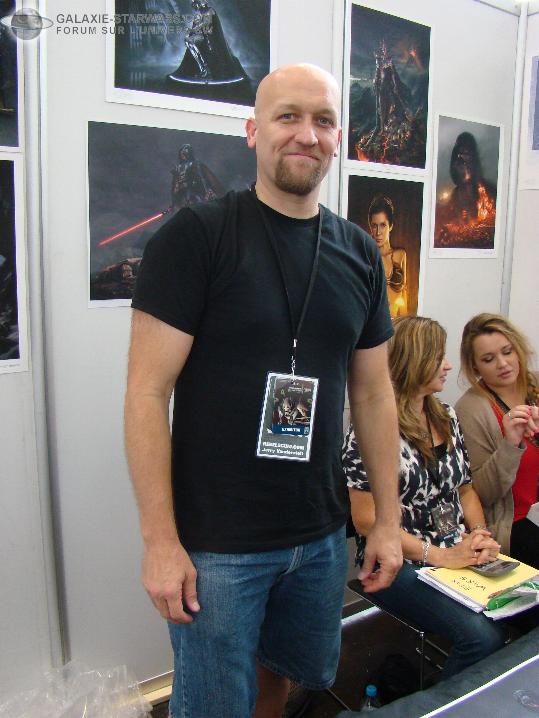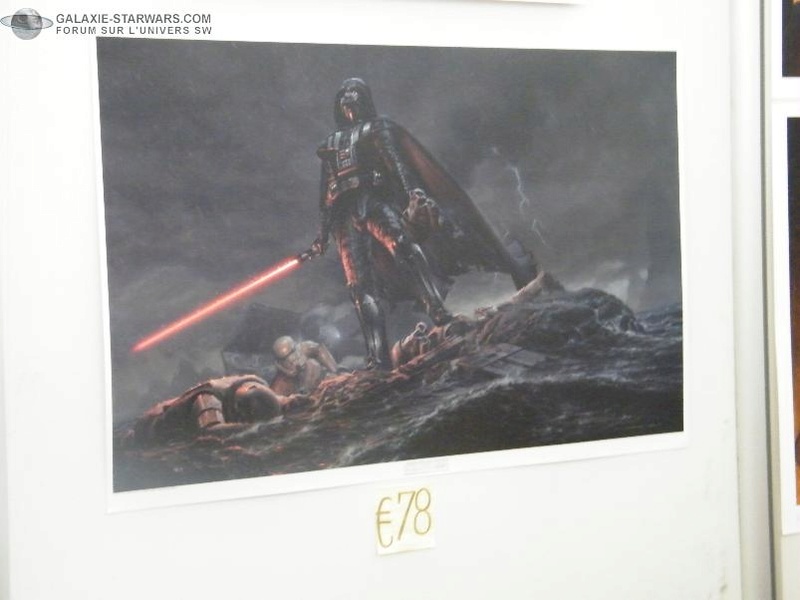 J'ai oublié son nom. Mais est ce vraiment important ?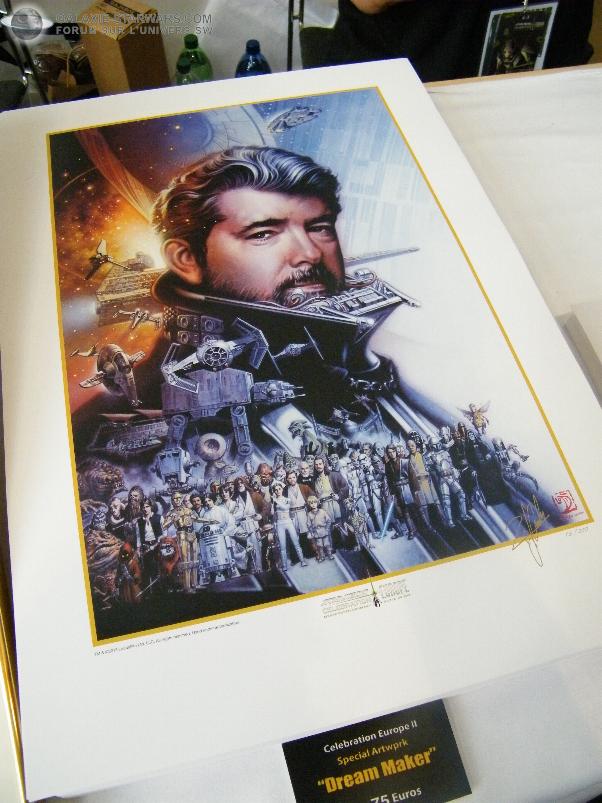 The Tattoo Pavilion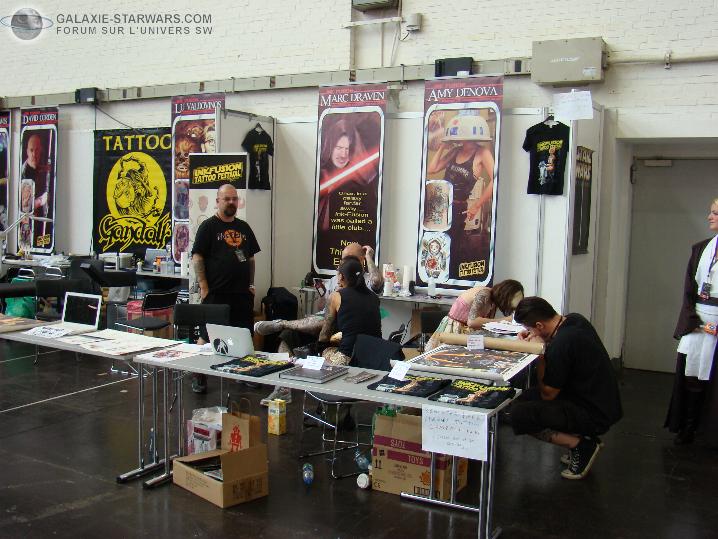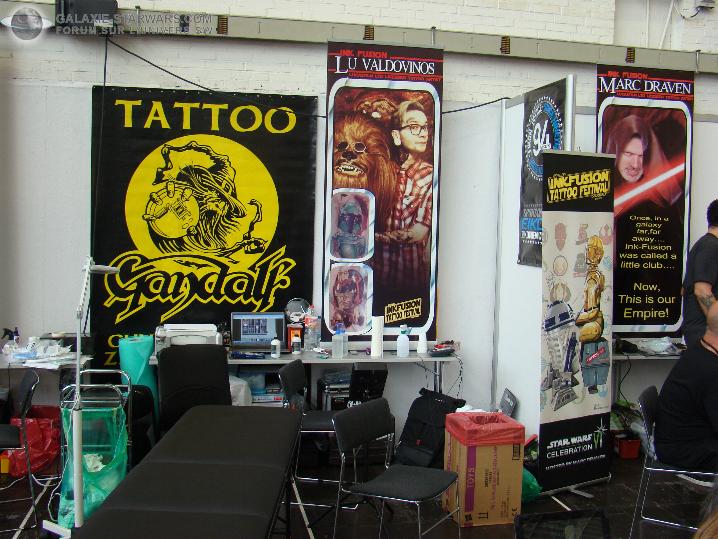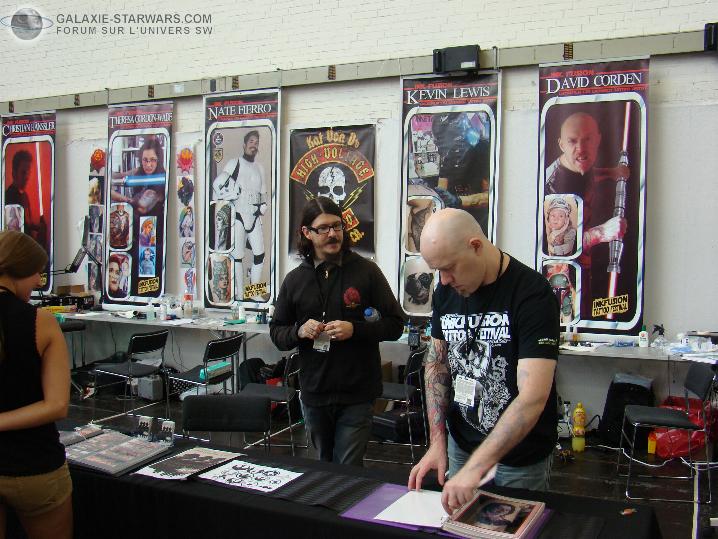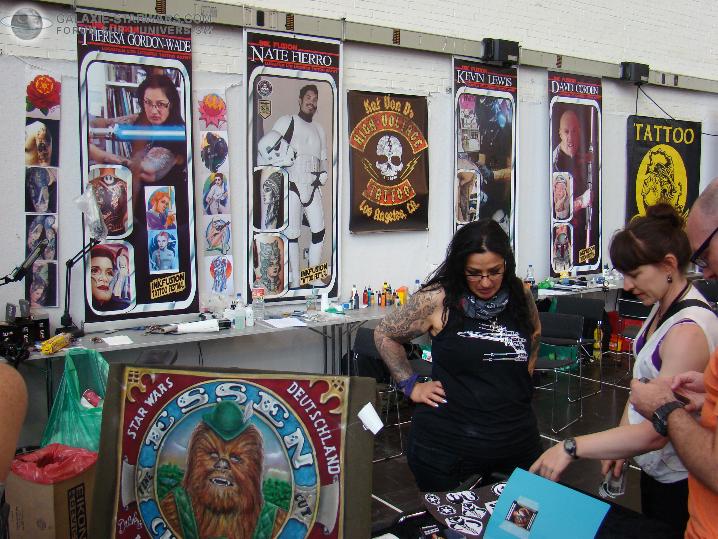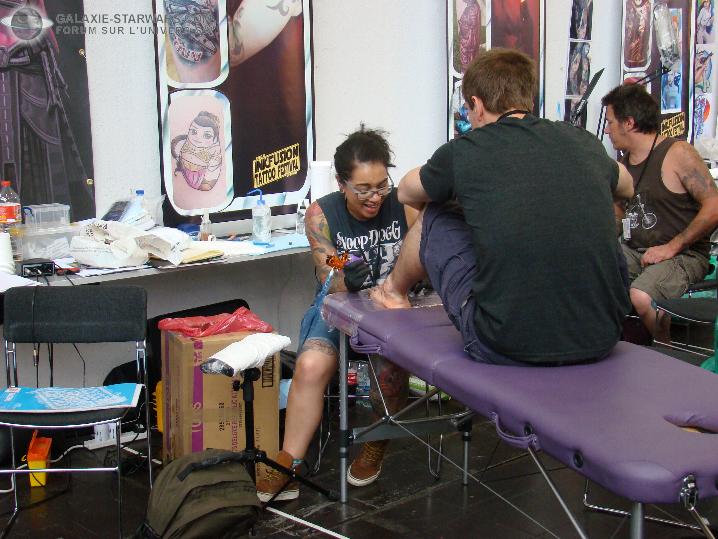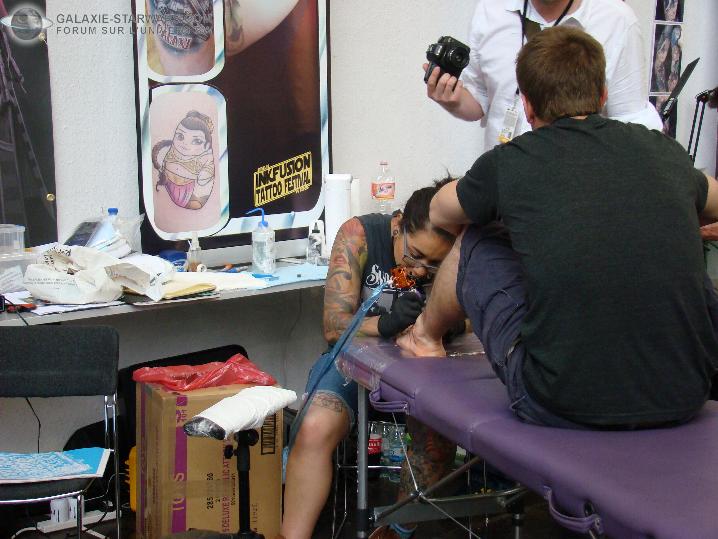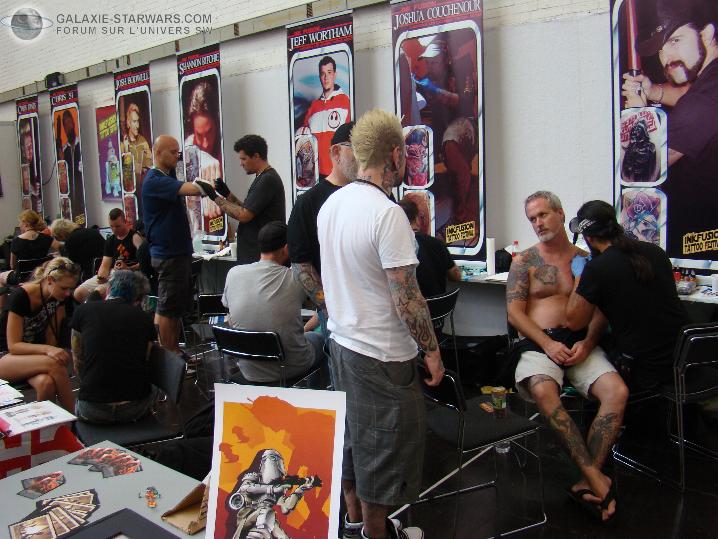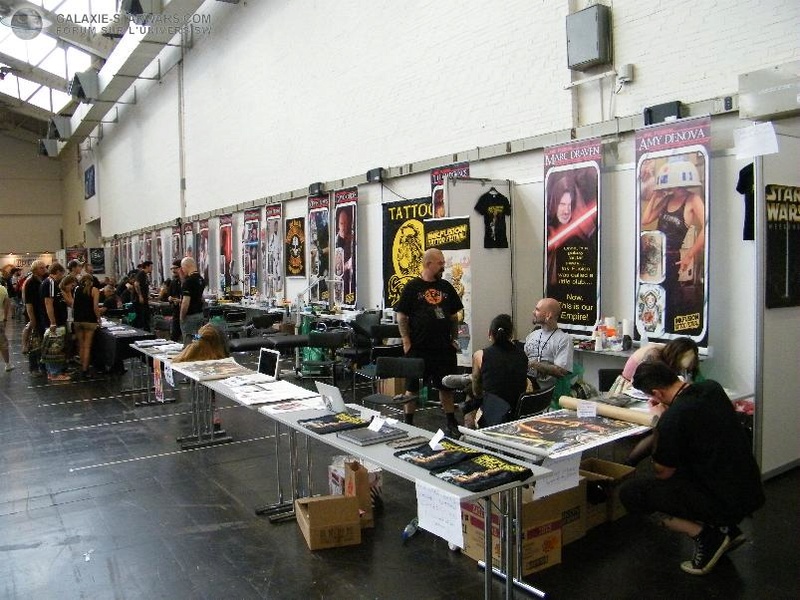 Le Retour Du Jedi en VO
et en plein air.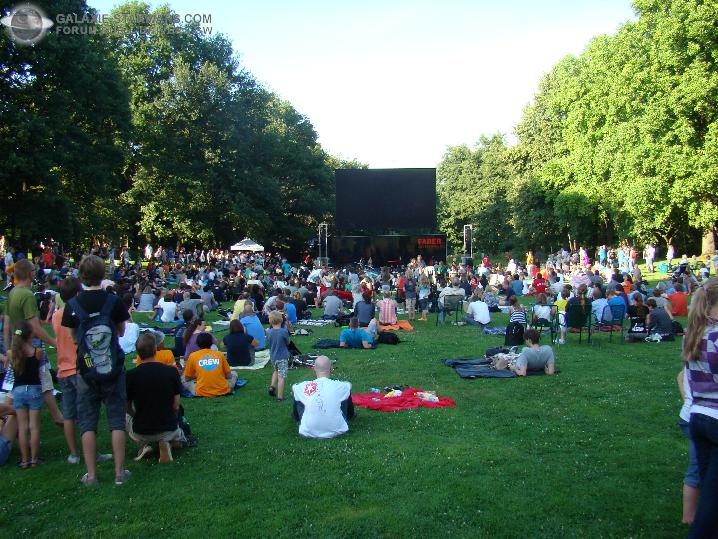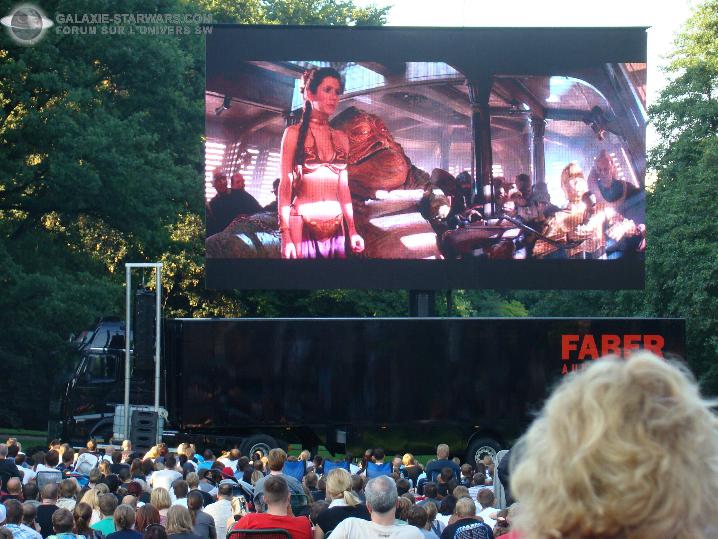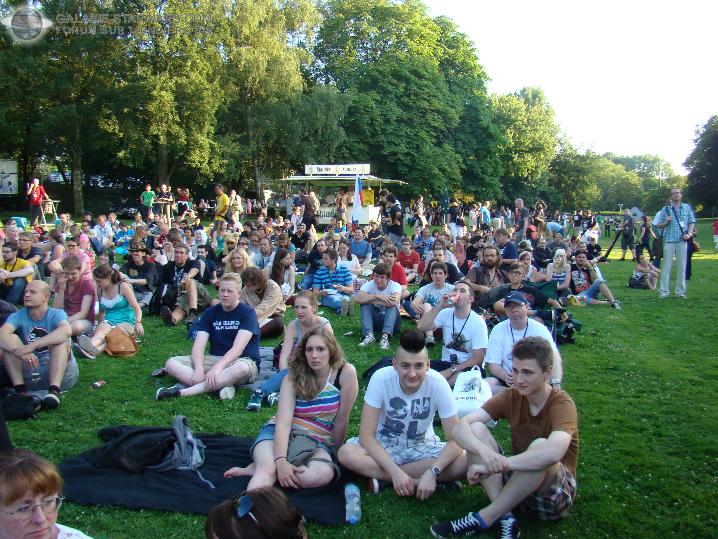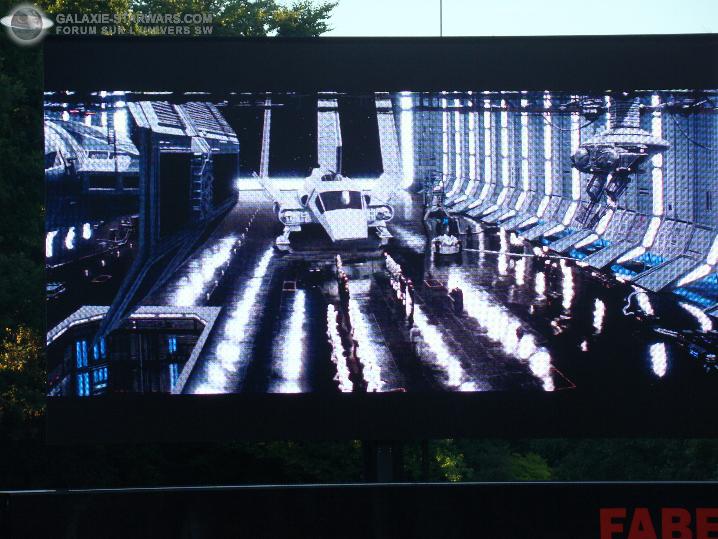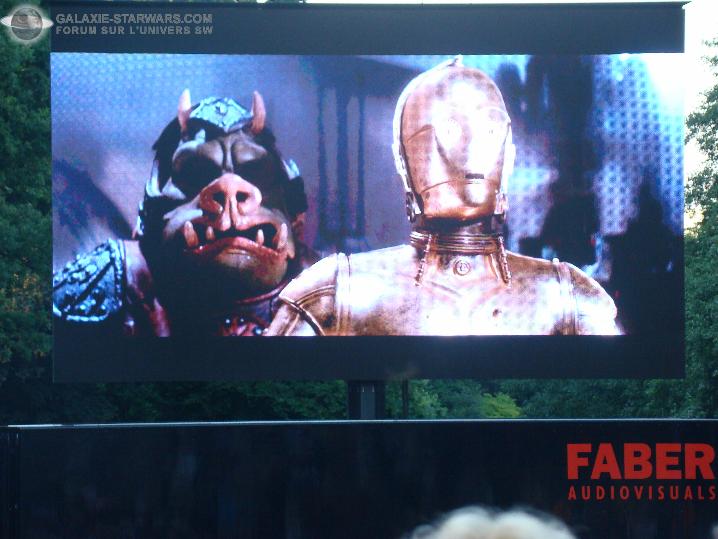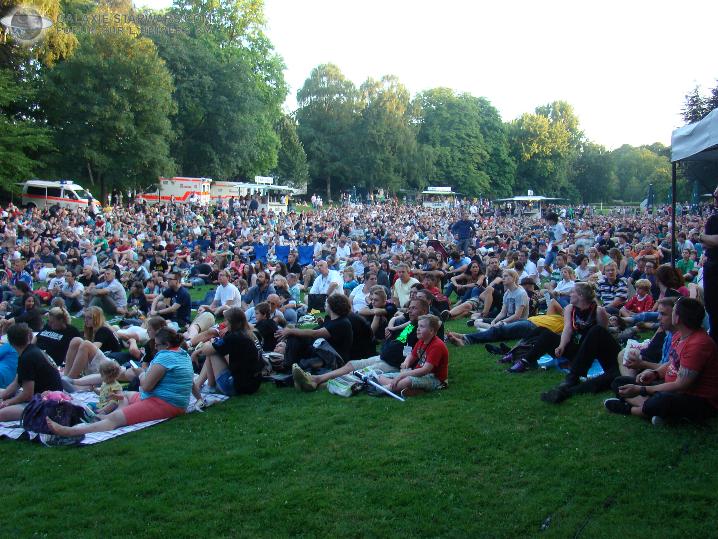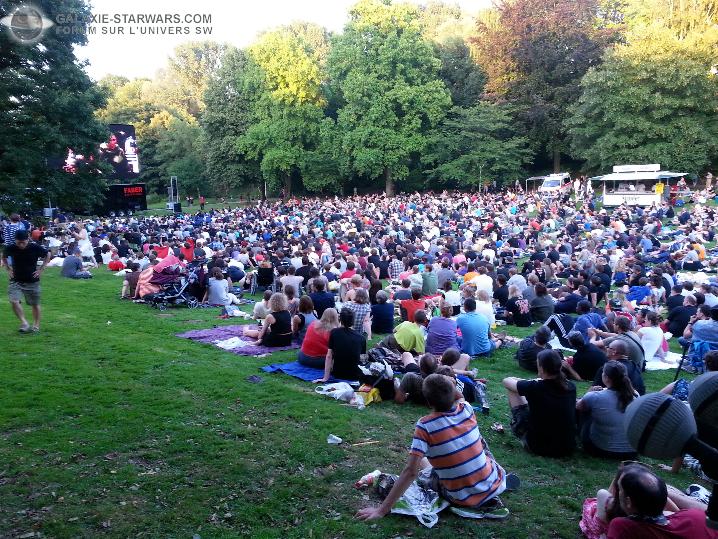 Pour ceux qui doute encore, on y était !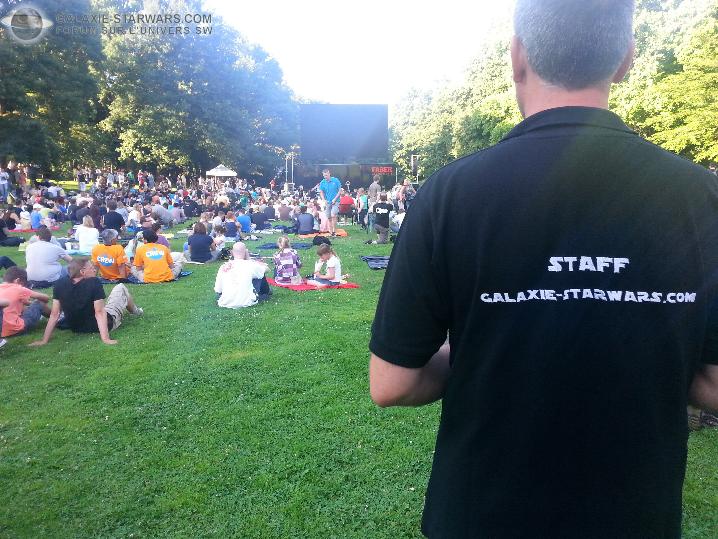 La présentation de la nouvelle série animée :
REBELS
.
Warwick Davis en maitre de cérémonie.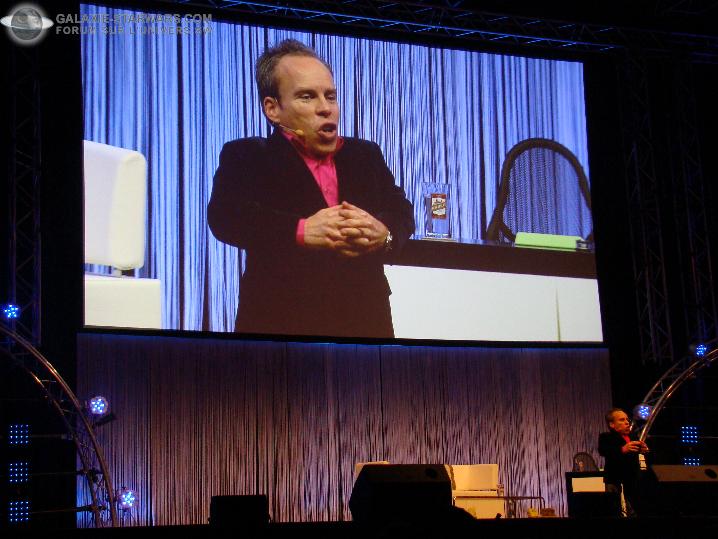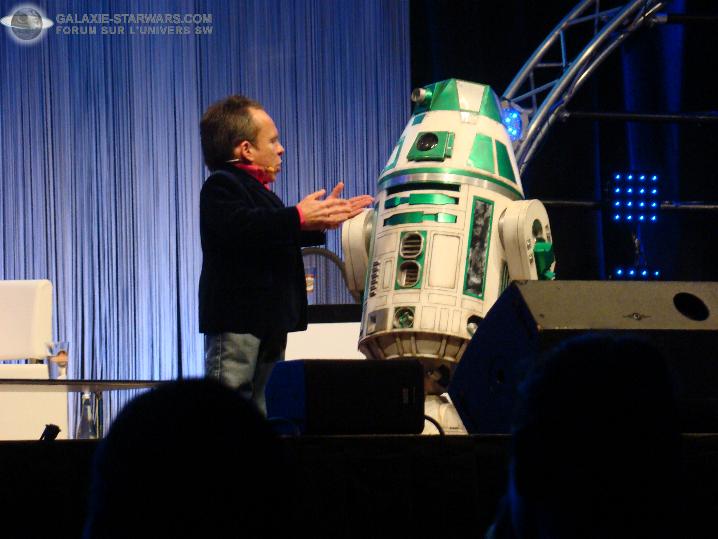 Dave Filoni
Concept Art Ralph MCQ.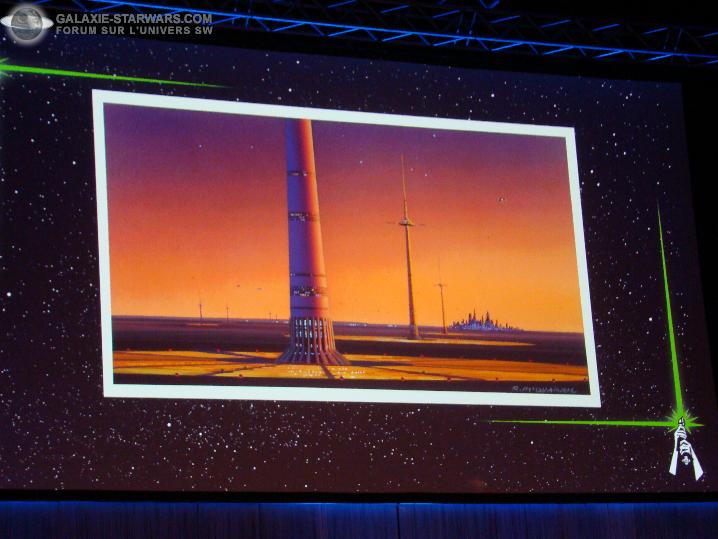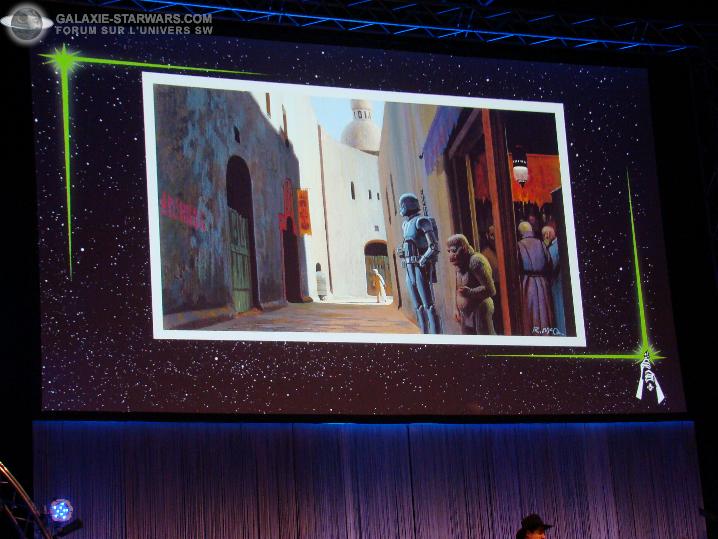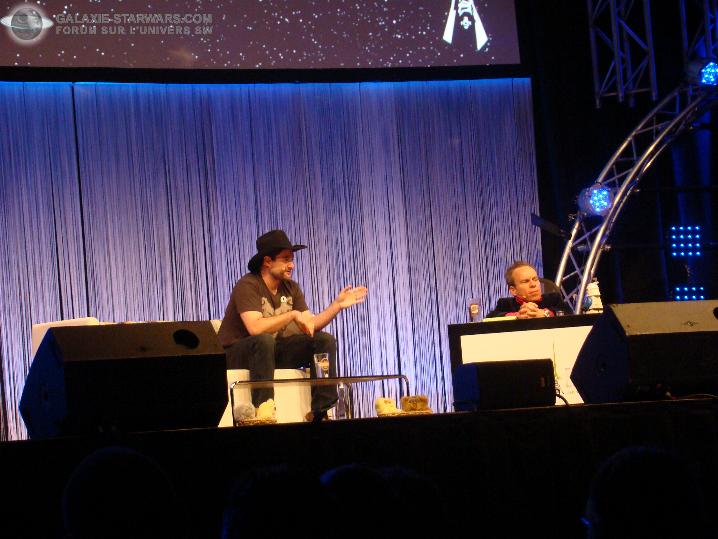 Concept Art de l'équipe de Filoni.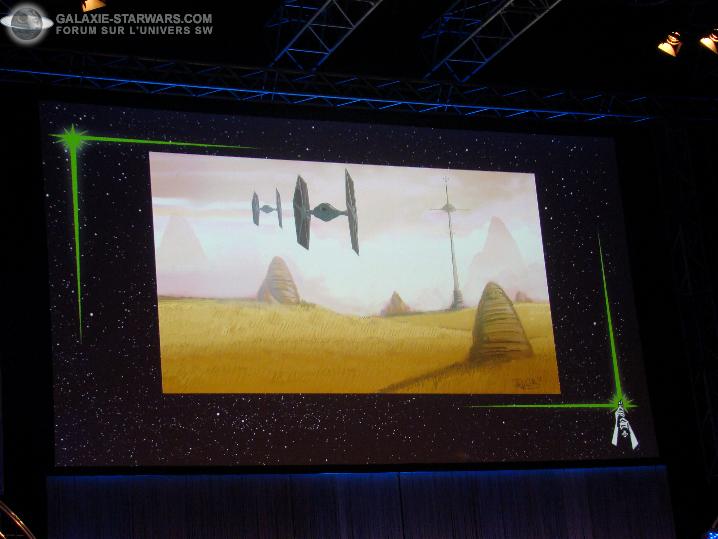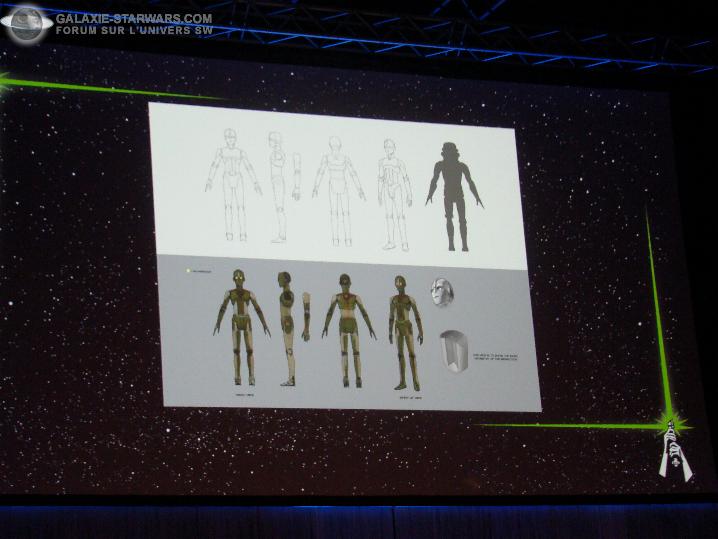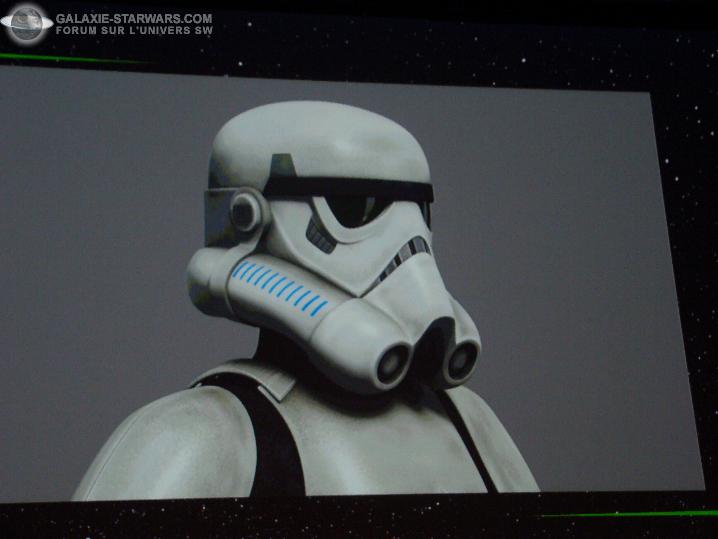 The Ghost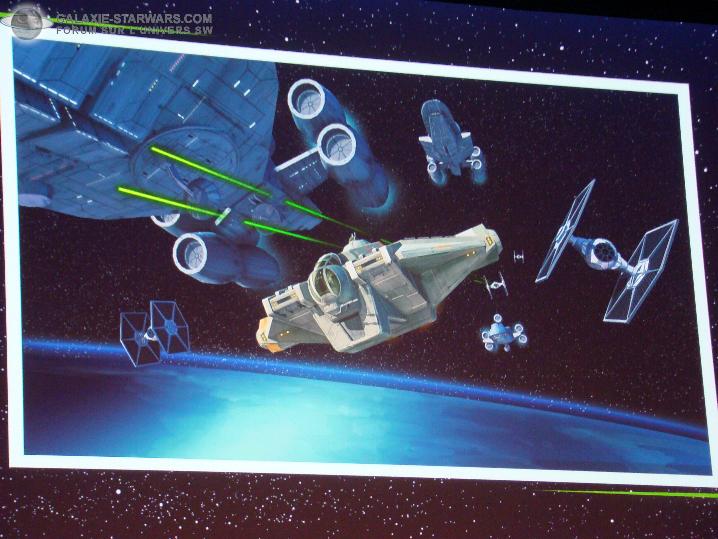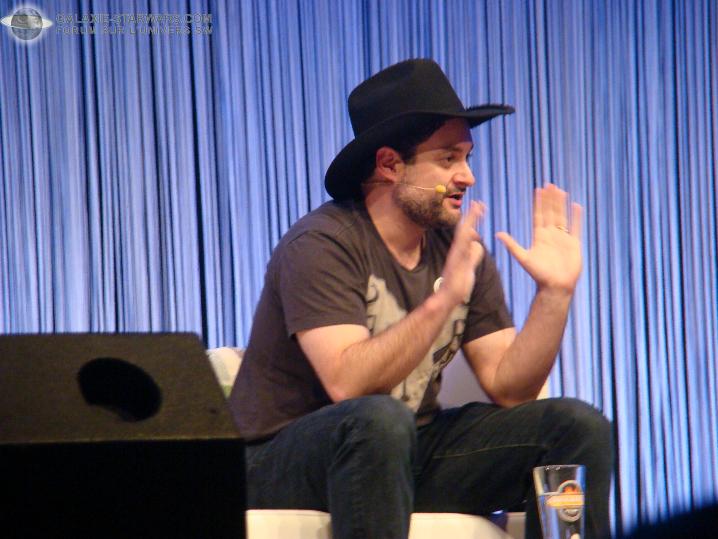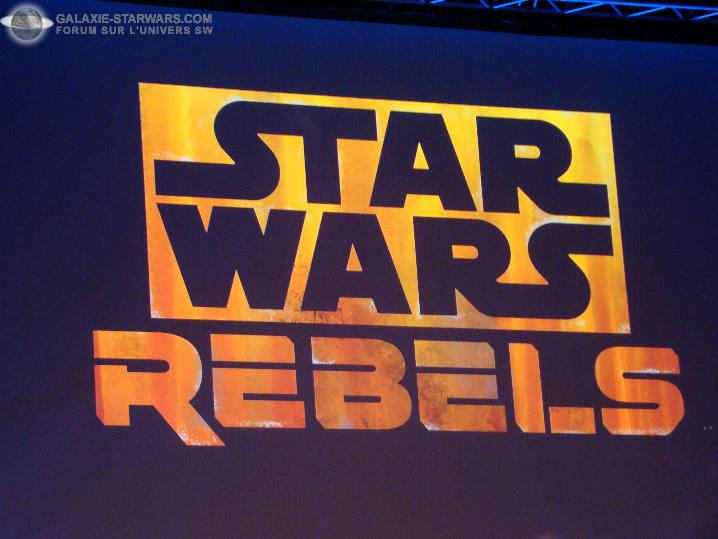 MARK HAMILL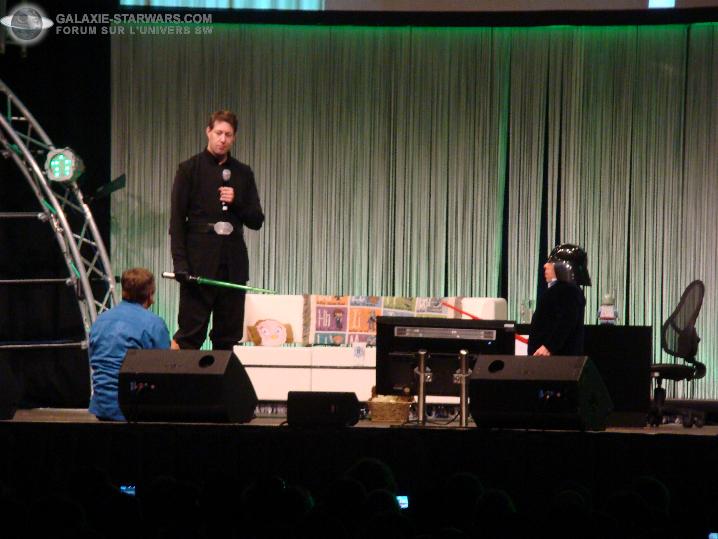 Davis et un spectateur costumé rejouent la célèbre scène du ROTJ devant Hamill.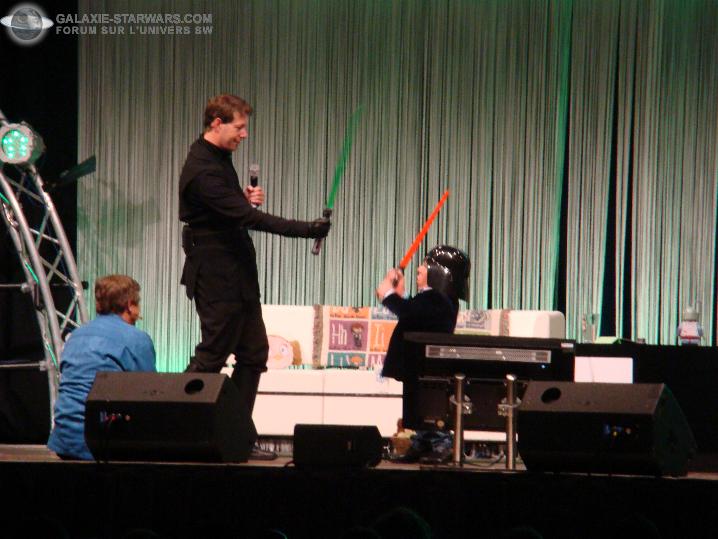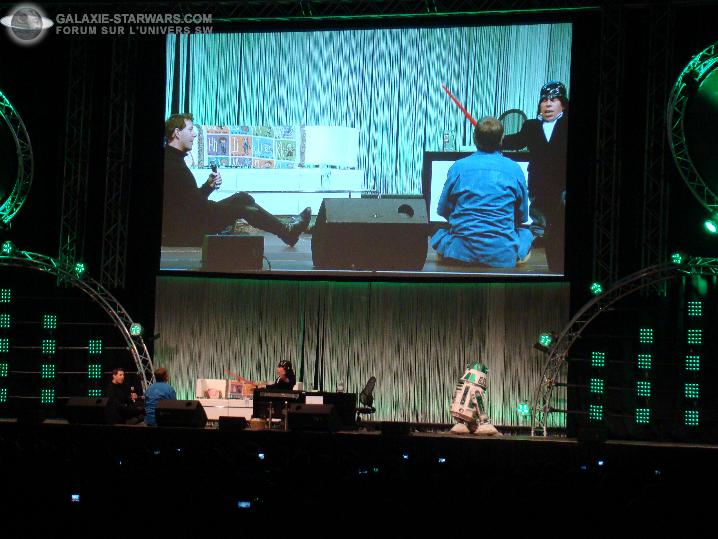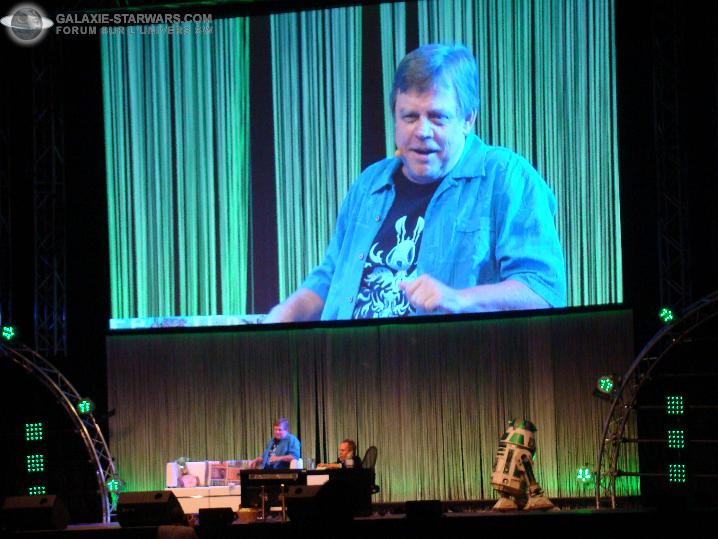 KATHELEEN KENNEDY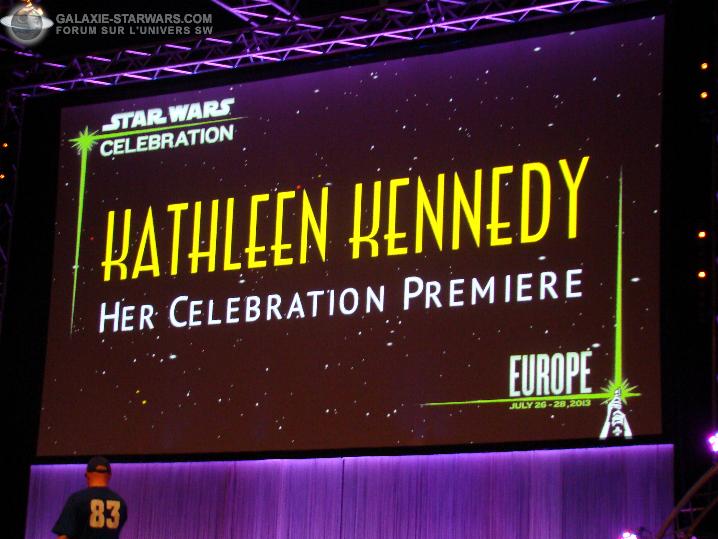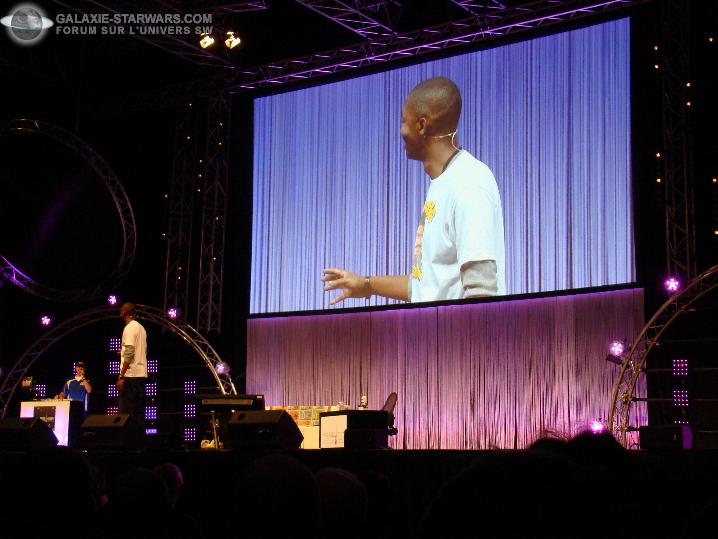 Sous l'œil de Steve Sansweet et de Dave Filoni.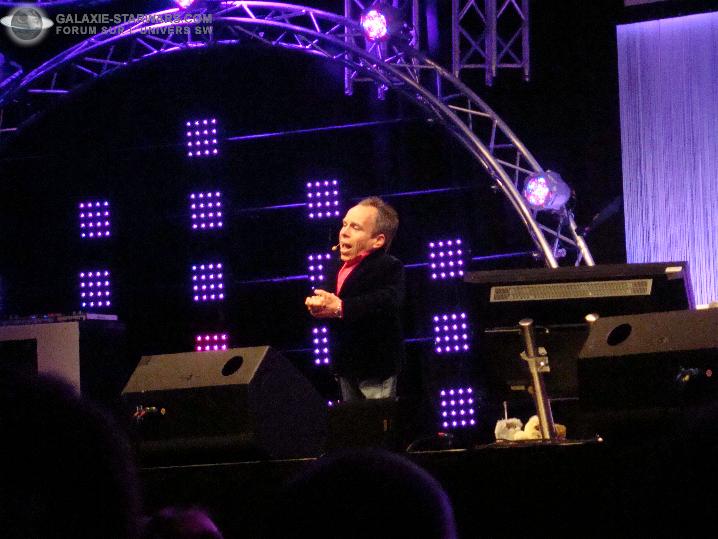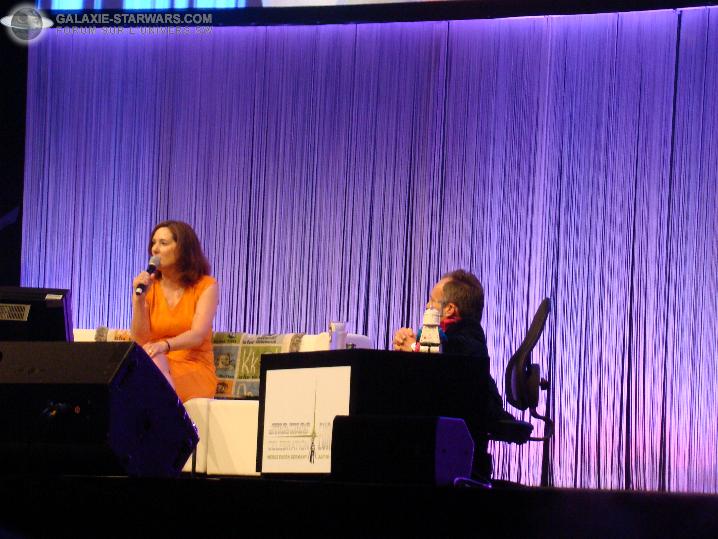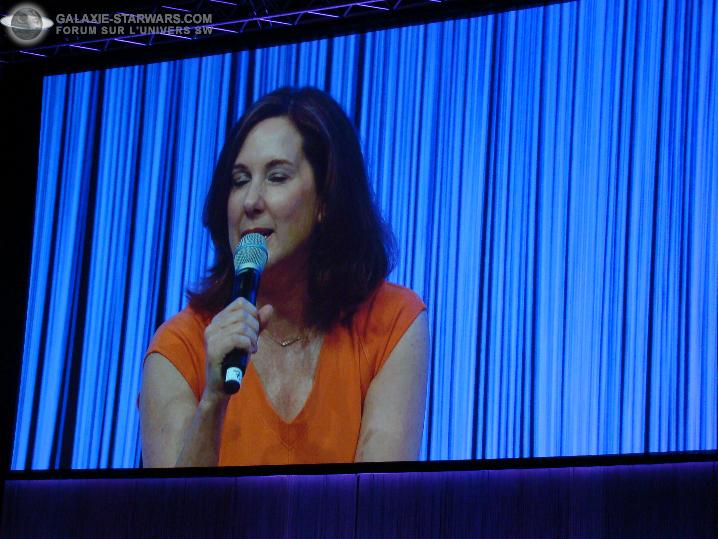 John Williams composera les musiques de la nouvelle trilogie.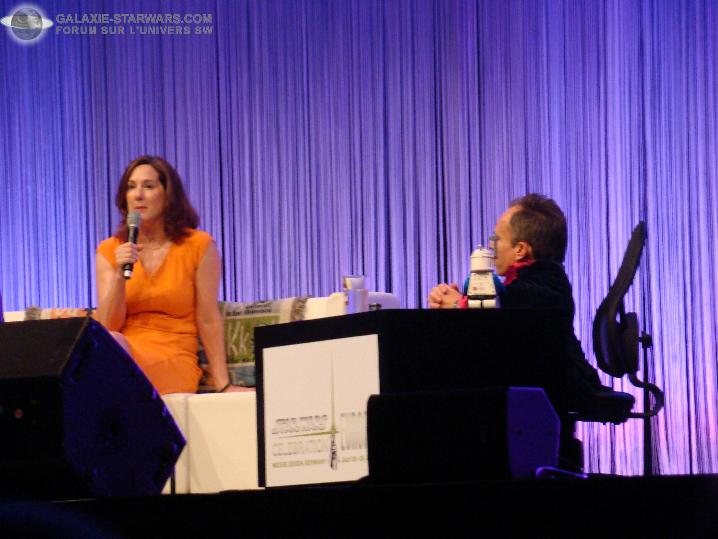 Panels Original Props et Costumes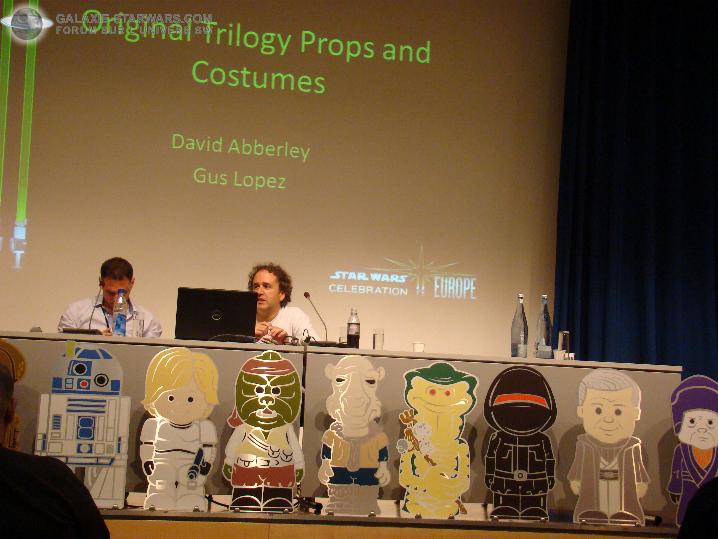 Présentation de collections d'objets originaux.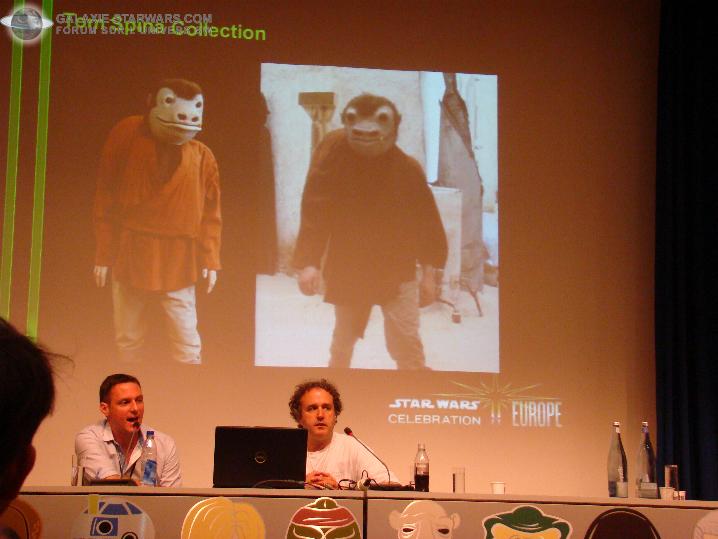 En résumé, Je crois que Magik m'en veut encore ...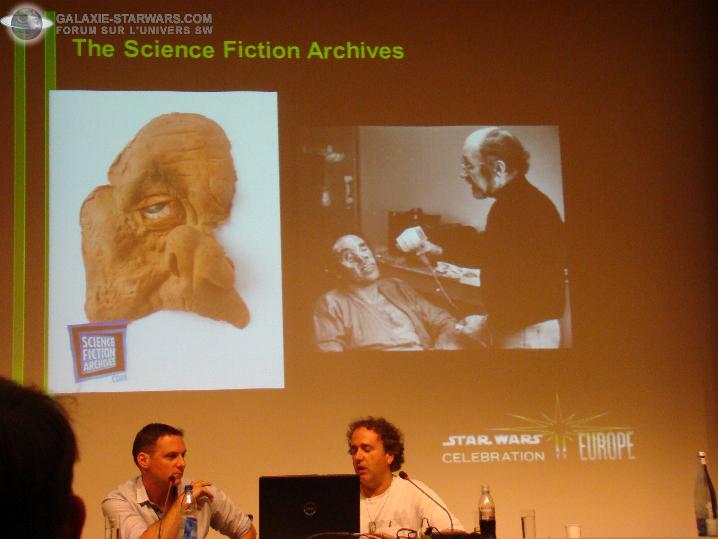 Cérémonie de clôture.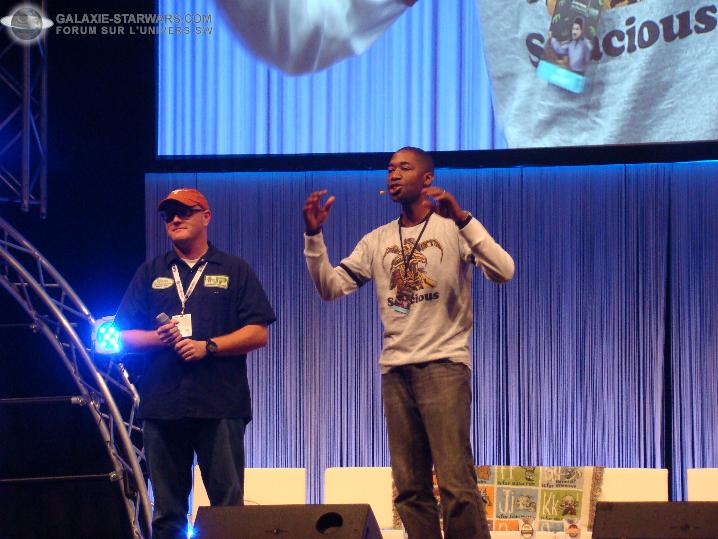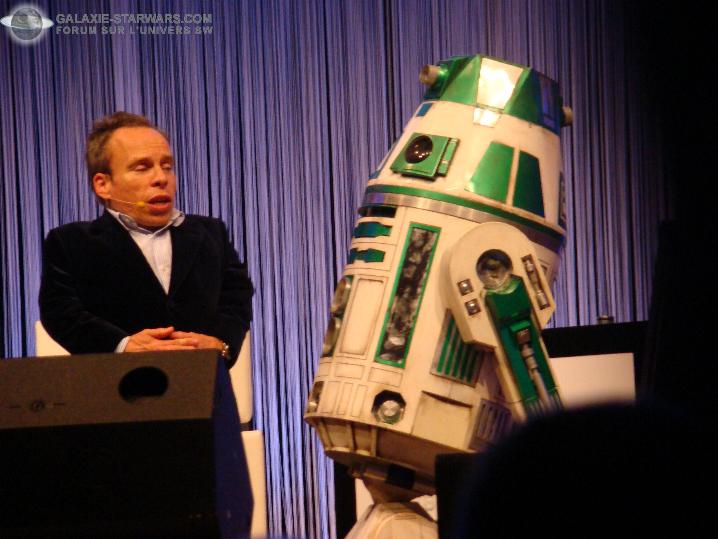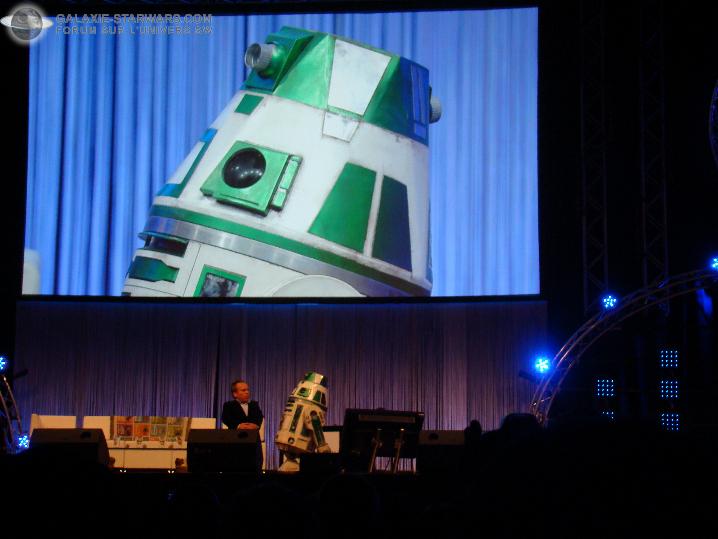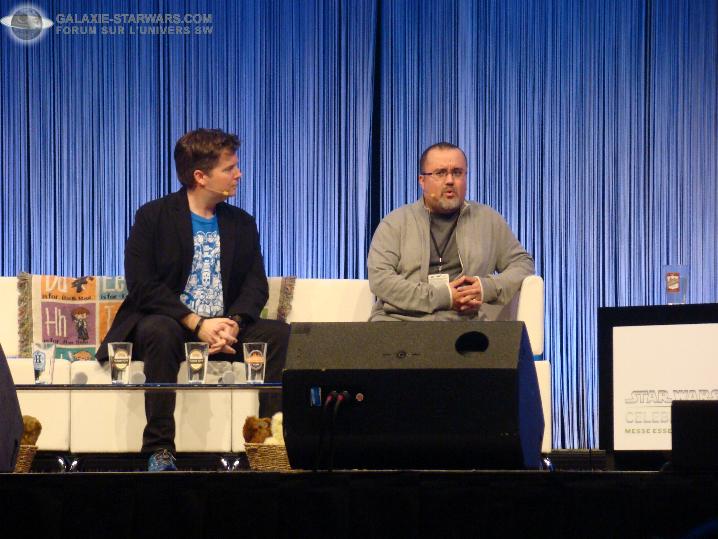 Le gagnant du concours de tatouage.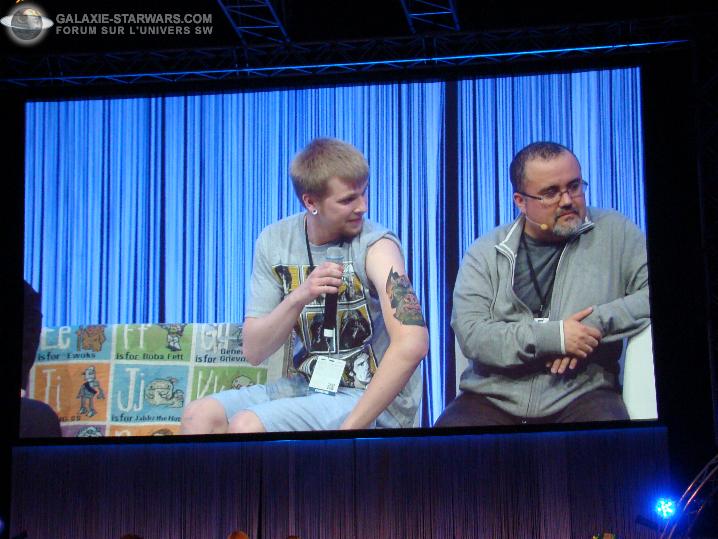 Six heures de travail réalisées pendant Celebration.
Le gagnant du concours du quizz Star Wars : Monsieur Jesétousurtou !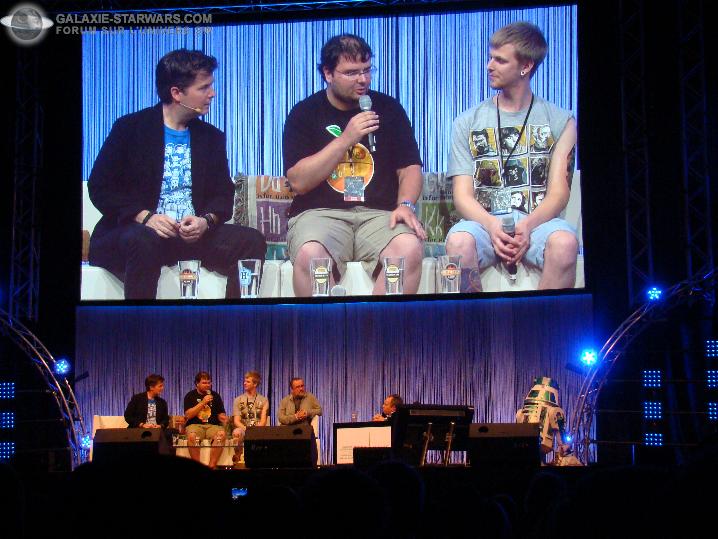 Et la gagnante du concours de cosplay sans sa robe Amidala.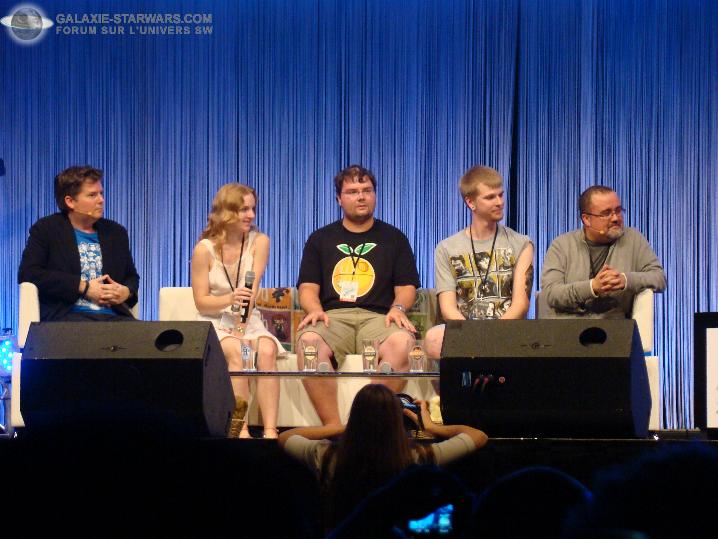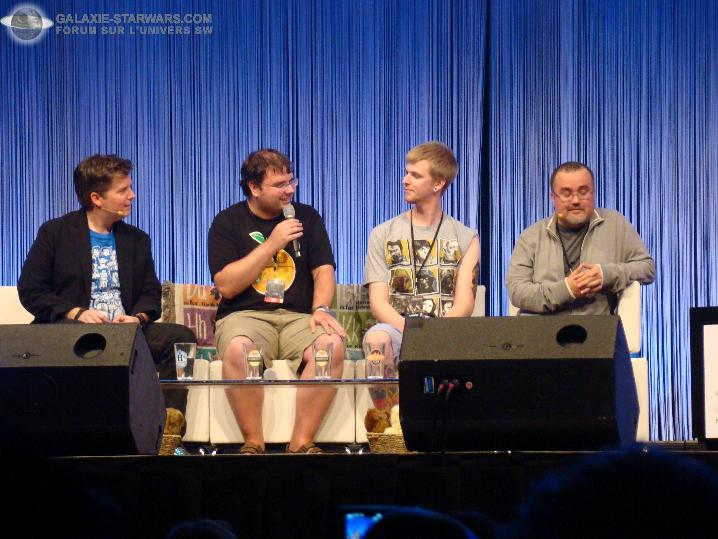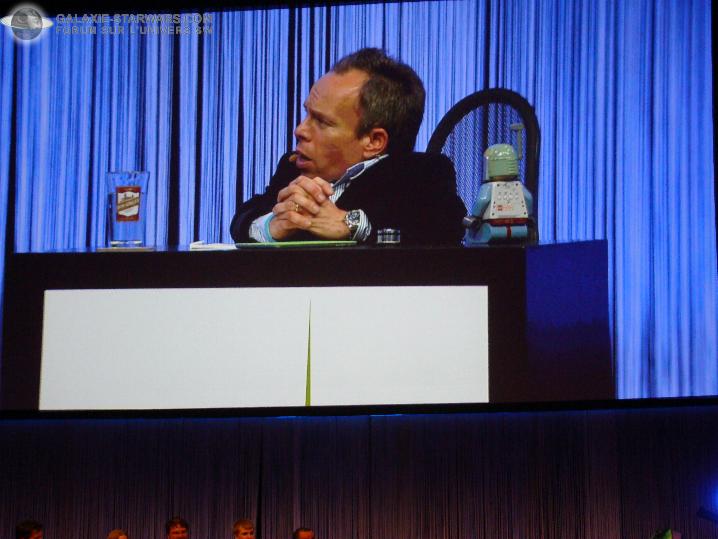 La blague de Davis à chaque intervenant durant Celebration.
"Je me suis trouvé un personnage pour l'Episode VII."
"Trouvez un nom à mon futur personnage."
L'organisatrice de Celebration.
Et l'annonce finale.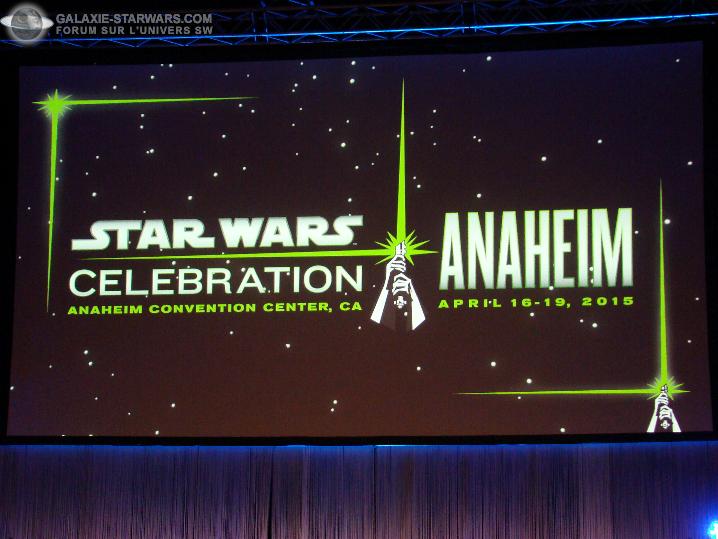 Rendez vous en 2015 du coté de Los Angeles.
Merci à tous et a toutes et en particulier à Lucasfilm
qui nous a invité à célébrer Star Wars.