Star Wars Pinball VR - Zen Studios
Le flipper Star Wars VR sera lancé le 29 avril avec huit tables étonnantes : Les classiques Mandalorian et Star Wars (deux tables jamais sorties auparavant) sont rejointes par six tables relookées,
notamment Star Wars Episode IV : A New Hope, Star Wars Episode V : L'Empire contre-attaque, Star Wars Episode VI : Le retour du Jedi, Rogue One : A Star Wars Story,
Star Wars Rebels, et Masters of the Force.
Star Wars Pinball VR améliore l'expérience du flipper Star Wars avec de nouvelles fonctionnalités exclusives à cette version, comme la "grotte des fans" entièrement personnalisable,
qui abrite votre flipper ainsi que de nombreux casques, blasters, sabres laser et autres objets de Star Wars gagnés en jouant avec brio.
Le mode Immersion Totale vous permet de tout expérimenter au niveau de la table, et de jouer à 360 degrés
Les mini-jeux vous entourent de décors emblématiques de Star Wars.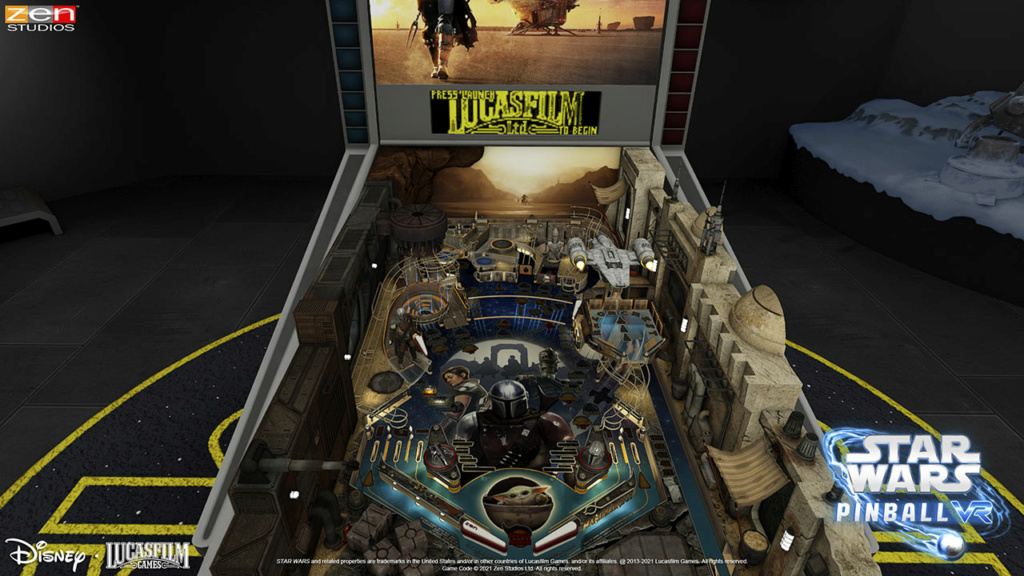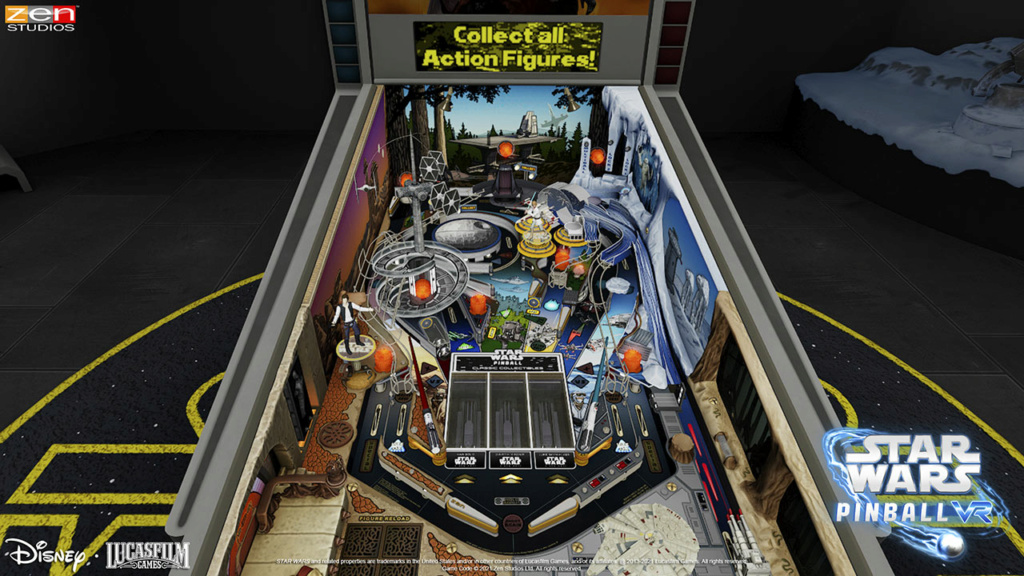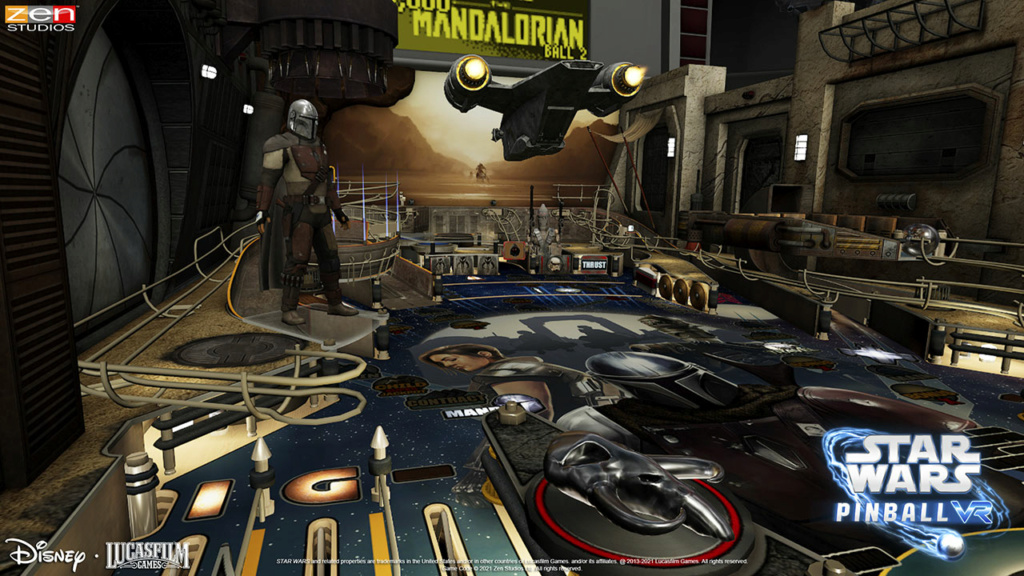 Site Officiel