Welcome to Galaxie-starwars.com.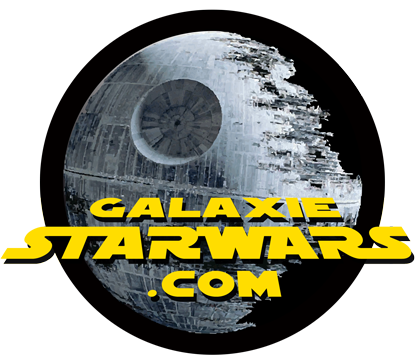 Here are some rules to read and follow before posting a topic or message.
1 ° Before posting present yourself
Topic Overview
2 ° The French language you employ. Or indicate your nationality.
No SMS language and a French effort will be required.
About Spelling
3° Show yourself friendly.
No posts to insulting, vulgar, pornographic, defamatory or discriminatory will not be tolerated.
4 ° No messages promote - or evoke - illegal practices you do not post.
This includes downloading and viewing (streaming) works protected by copyright beyond the legal platforms.
5 ° In your signature and your avatar, you will respect the rules.
No animated avatar, size 100x100 pixels, no image in the signature and the text is limited to 3 lines, line breaks or spaces.
6A ° For the images, the size and weight you will respect.
Size max. 1000X1000 pixels and 400 KB max.
6B ° For your text, the automatic size and style you will use.
But. It's not forbidden to use other fonts, other sizes or other colors characters.
But in moderation.
7 ° Use smileys proposed by the Forum you must. 8 ° No links characters (shop / website / forums / blog) you do not post it.
Two exceptions:
- Links to sites / forums and blogs characters are allowed in the signature as well as in the "personal website".
Sujet Sites Persos
- Links to shop, will be allowed after an application to Staff. Please contact Magikpimboli by MP.
9°
Registration for the forum
https://www.galaxie-starwars.com
automatically implies an agreement for the distribution of your work on the GSW profile of social networks.
If you disagree with this point, thank you to contact a administrator to indicate your disagreement.
Team Galaxy starwars.com reserves the right to modify, move or delete messages that do not comply with its rules.

Any violation may be penalized, a warning

*

to a permanent exclusion.

*
Subject: Ranks below your nickname
Share our passion for STAR WARS