Star Wars Légendes La Menace Révélée Tome 02 - Epic Collection - PANINI


Date de sortie : 21 février 2024

Couverture souple
Couverture de Jan Duursema pour Star Wars #19 (2000) : Mémoire Obscure 1
Couverture rigide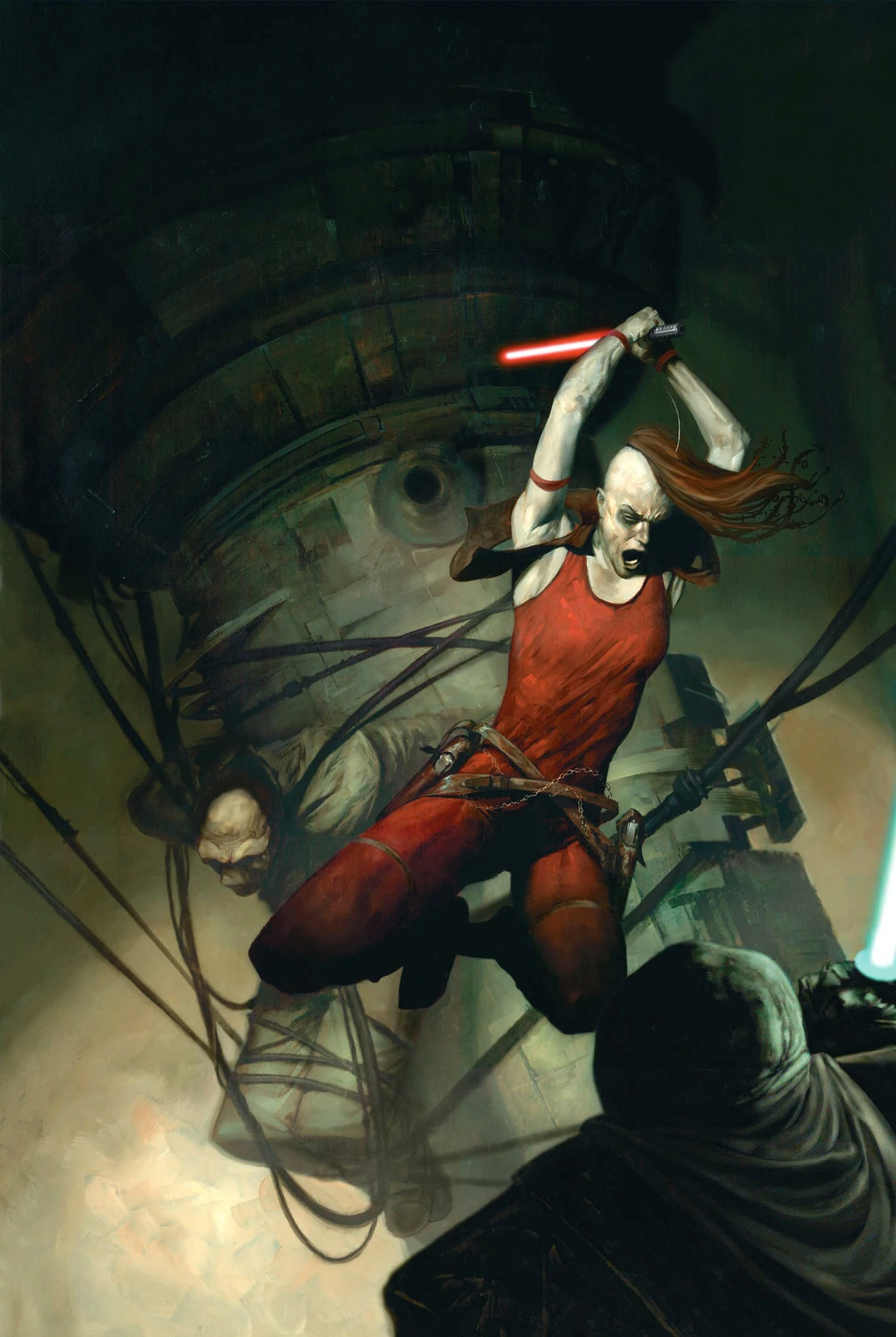 Couverture de Jon Foster pour Star Wars (1998) #28 The Hunt for Aurra Sing, Part 1
Auteur·e·s : ??
440 pages
Le Chevalier Jedi Quinlan Vos a perdu la mémoire et il va redécouvrir son passé tout en cherchant sa Padawan, Aayla Secura.
Mais de nombreuses embûches l'attendent !
Et la chasseuse de primes Aurra Sing arrive sur Coruscant prête à assassiner tous les Jedi qu'elle croisera sur sa route, d'ailleurs plusieurs vont mordre la poussière !
Deuxième volet des comics (publiés à l'époque par Dark Horse) de la période qui se déroule entre La Menace Fantôme et L'Attaque des Clones.
Notons que deux épisodes n'avaient jamais été publiés en librairie en France.
Contenu de la version US:
Star Wars #19 - #31
Heart of Fire—Material from Dark Horse Extra 35-37
Star Wars #32 - #35
"Puzzle Peace"—Star Wars Tales #13
"The Sith in the Shadow"—Star Wars Tales #13
Aurra's Song—Dark Horse Presents Annual 2000: Girls Rule!