100% Star Wars - Hidden Empire - Panini Comics


Sortie: 06 décembre 2023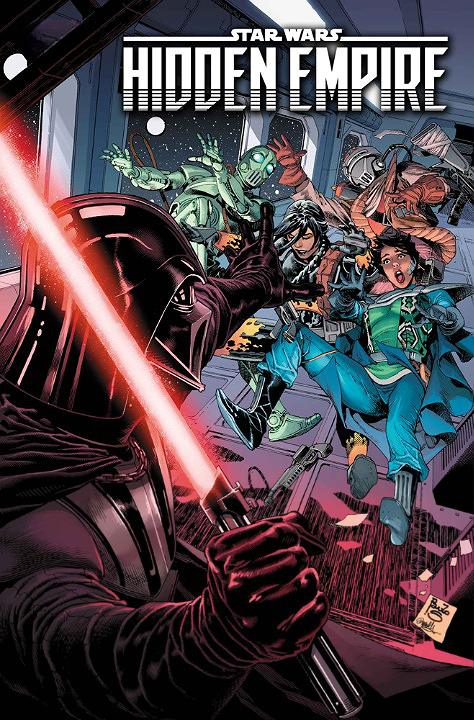 Couverture de Paulo Siqueira pour Star Wars Hidden Empire #13
Scénario: Charles Soule
Dessin: Steven Cummings
Les plans de Qi'ra sont prêts à être mis à exécution.
L'Aube Écarlate et leurs alliés peuvent enfin passer à la phase finale : affronter les Sith et délivrer la Galaxie de leur emprise.
Mais même les stratagèmes les mieux élaborés peuvent s'effondrer face à l'immense puissance de l'Empereur et de Dark Vador.
Fin de la trilogie autour de Qi'ra (l'ex de Han Solo incarnée par Emilia Clarke à l'écran) après les récits War of the Bounty Hunters et Crimson Reign.
Dans cet album signé par Charles Soule (L'Ascension de Kylo Ren, Dark Vador - Le Seigneur Noir des Sith),
on retrouve également l'héroïne des comics Doctor Aphra ou les Chevaliers de Ren (vus dans la trilogie la plus récente).
128 pages.
Contient les comics US Star Wars Hidden Empire #1 à #5 précédemment édités dans les album Star Wars Hidcden Empire 1 à 4