100% Star Wars The Mandalorian Tome 01 - PANINI COMICS


De Rodney Barnes (Scénario) et Georges Jeanty (Dessins)

Sortie prévue le 1 mars 2023
Edition Régulière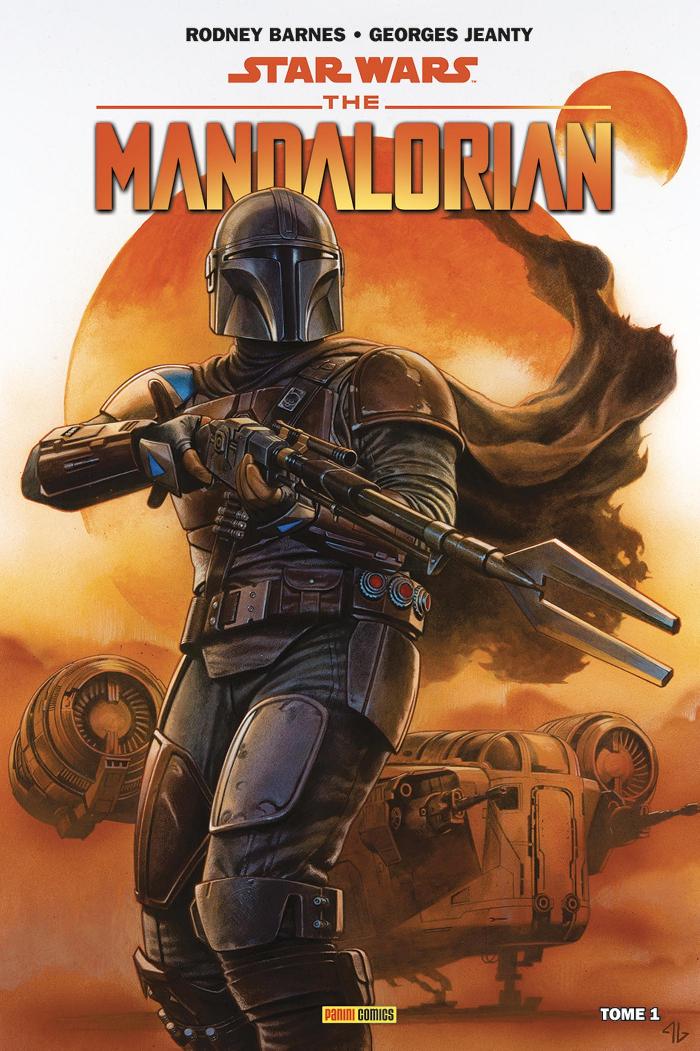 Couverture de Adi Granov pour The Mandalorian #1
Editions Limitées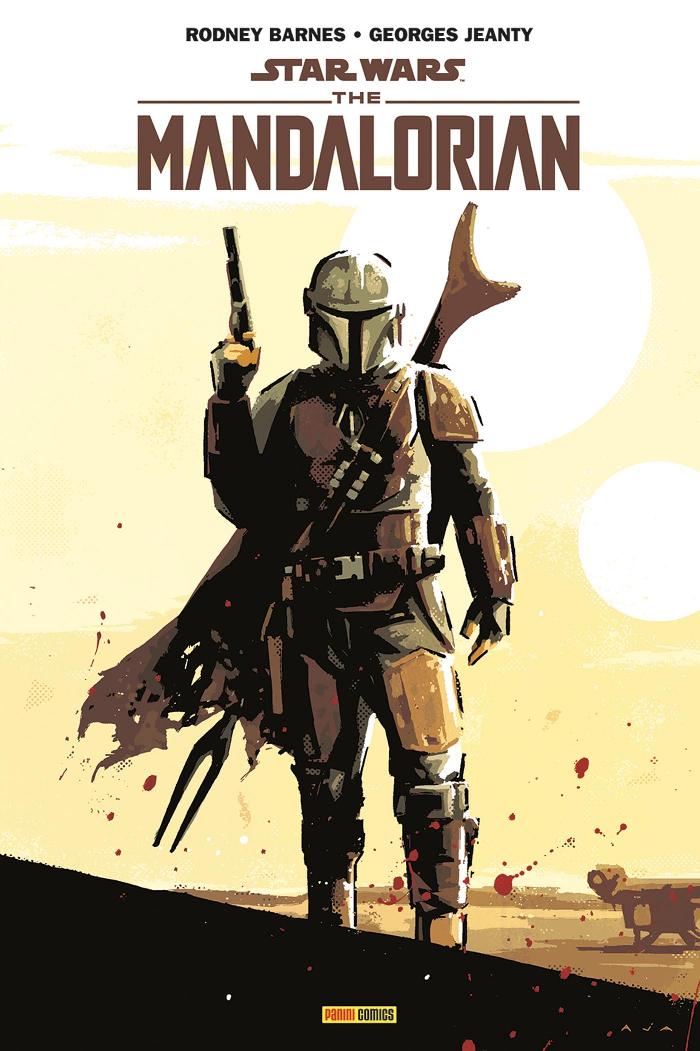 Couverture de David Aja pour The Mandalorian #1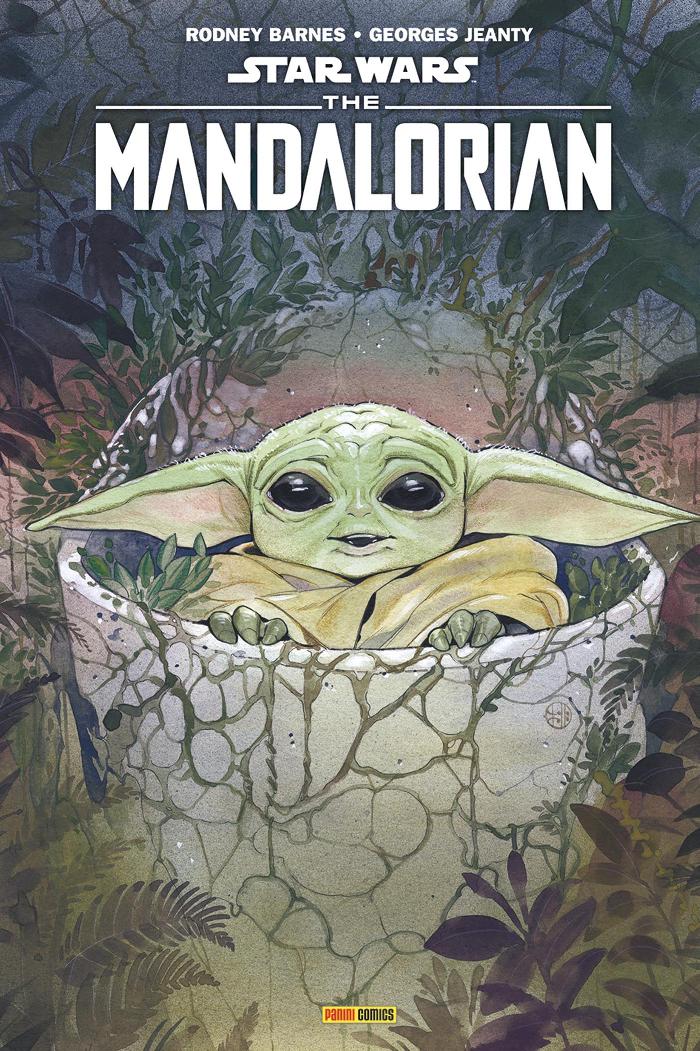 Couverture de Peach Momoko pour The Mandalorian #4
Une édition EXCLU Panini sera disponible sur le site de l'éditeur.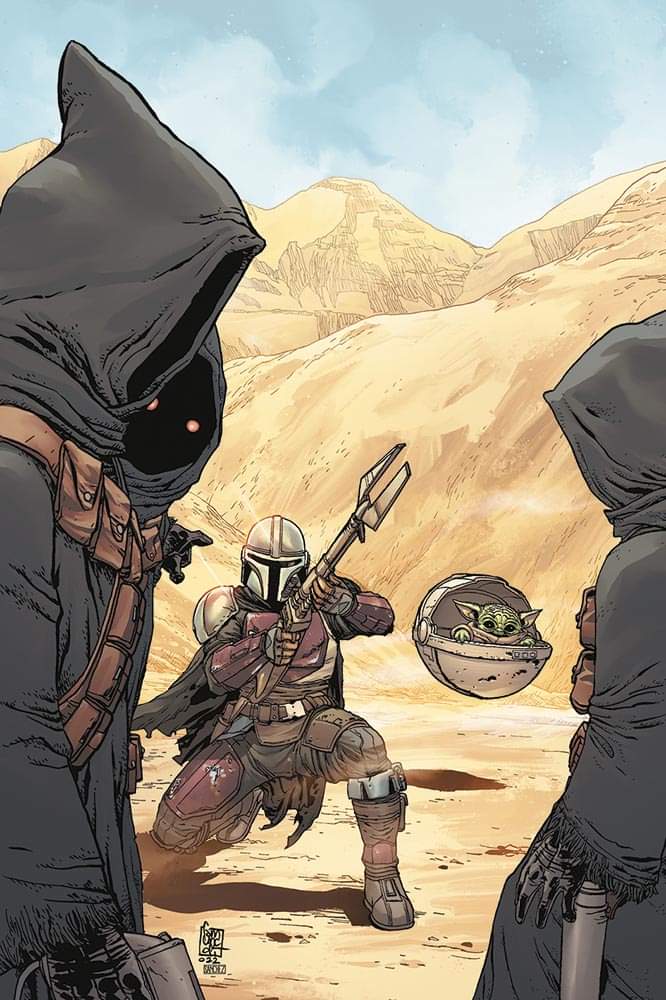 Couverture de  Giuseppe Camuncoli pour The Mandalorian #2

La version collector, uniquement disponible sur le site de l'éditeur sera limitée à 500 exemplaires.
Couverture de Giuseppe Camuncoli
Accompagnée d'une reproduction de la couverture sur un ex-libris signé de la main du dessinateur.
Cette édition collector sera proposée à 25€.
Lorsque le mercenaire Mandalorien Din Djarin est recruté pour retrouver une cible, il ne se doute pas que sa vie va être bouleversée.
Entre les factions encore puissantes de l'Empire, la Nouvelle République qui cherche à s'imposer et les règles du Code qu'il doit suivre, le Mandalorien fait face à la plus complexe des missions :
garder un enfant en vie.
Il y avait un rendez-vous incontournable pour les fans : l'adaptation en comics des films Star Wars.
C'est maintenant au tour des séries d'être transposées dans le format papier, avec la première moitié de la saison 1 de The Mandalorian.
Chaque épisode de la série Disney+ est adapté dans un comic book de 30 pages.
La version US de cet album regroupe les comics The Mandalorian #1 à 4 INEDIT en France. (Donc les comics adaptant les scénarios des épisodes 1 à 4)
136 pages
Toutes les infos sur la versions US édité par MARVEL:
https://www.galaxie-starwars.com/t11864-star-wars-the-mandalorian