Star Wars: The High Republic Adventures #1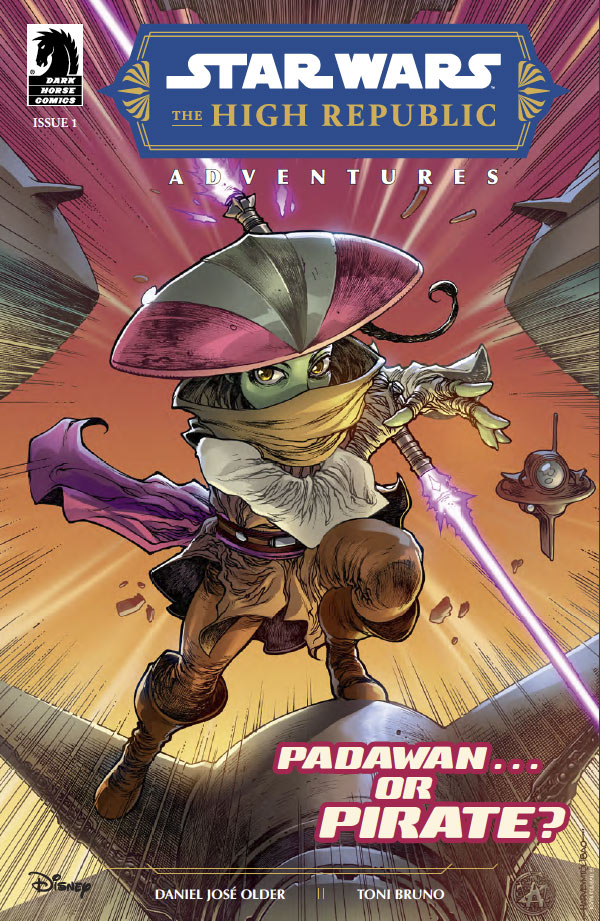 Star Wars : The High Republic Adventures est de retour.
La couverture du nouveau numéro 1 avec Sav Malagán de Dark Horse Comics a été dévoilée, lors du SDCC 2022 et une question alléchante : Padawan... ou Pirate ?
La première histoire réunira le scénariste Daniel José Older et l'illustrateur Toni Bruno, avec une couverture de Harvey Tolibao.
Daniel José Older (Scénario)
Toni Bruno (Artiste/Couverture)
Pour la jeune Padawan Sav Malagán, rejoindre les rangs du nouvel Ordre Jedi est tout ce qu'elle a toujours voulu.
Mais une rencontre fortuite avec un équipage excentrique l'amène à remettre en question tout ce qu'elle considérait comme acquis dans sa vie.
Piégée à bord du vaisseau de l'infâme pirate de l'espace Maz Kanata, Sav pourra-t-elle un jour rejoindre les Jedi ?
Et si elle passe plus de temps avec Maz et son équipage, en aura-t-elle envie ?
Sortie US: Novembre 2022