Star Wars Bounty Hunters Tome 04 - PANINI


Février/Mars 2023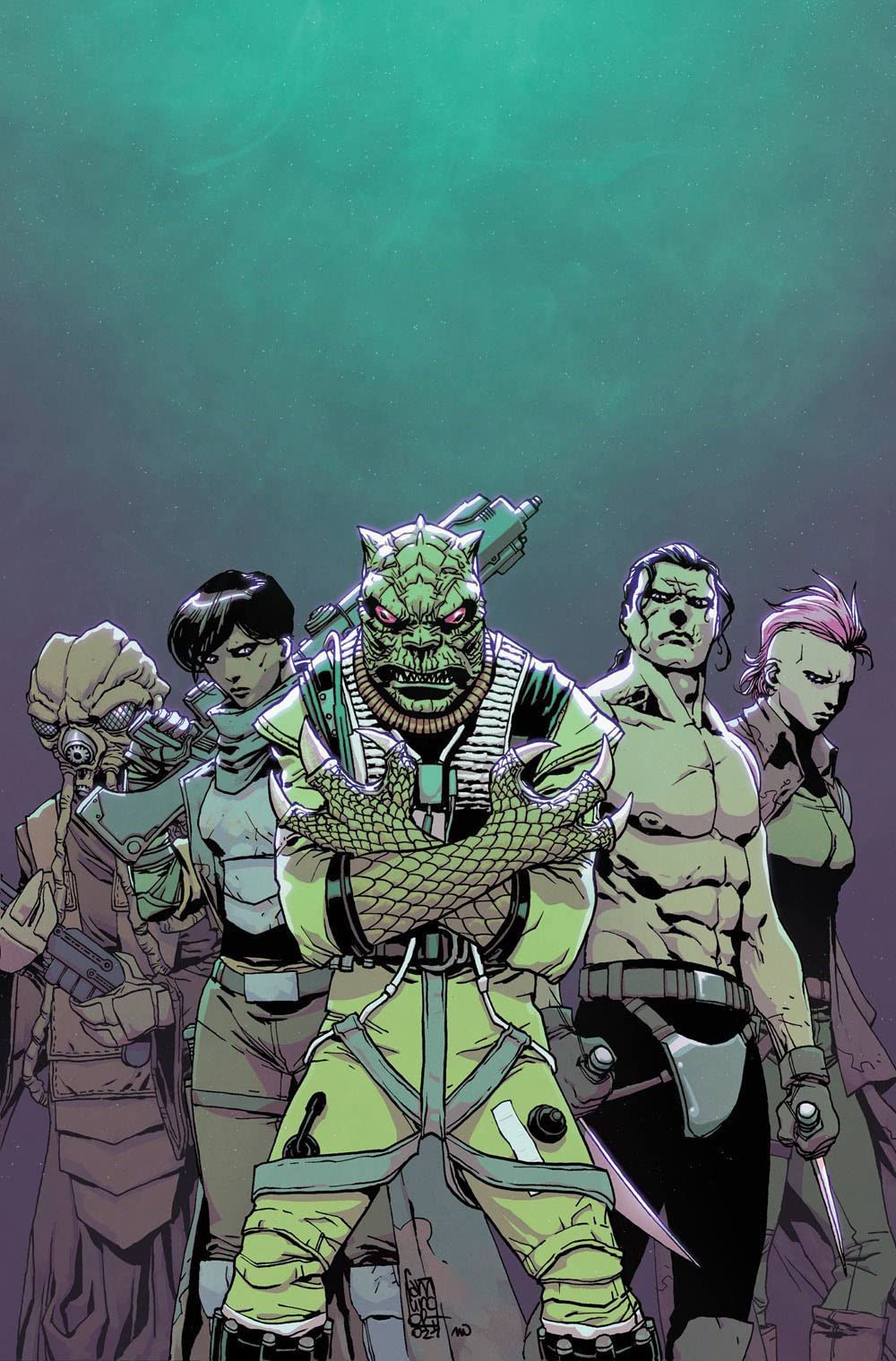 Scénariste : Ethan Sacks
Illustration : Ramon Bachs
Contient les comics US Star Wars Bounty Hunters (Crimson Dawn) #18 - 22 précédemment édité dans les albums Crimson Dawn #1-#4
Après les événements chocs de WAR OF THE BOUNTY HUNTERS, la pègre est devenue plus dangereuse que jamais.
T'onga a rassemblé la meilleure équipe de chasseurs de primes de la galaxie, dont Bossk, Zuckuss et Tasu Leech, pour une mission spéciale !
Mais alors que T'onga pleure la perte d'un vieil ami, pourra-t-elle empêcher ce groupe hétéroclite de s'entretuer assez longtemps pour devenir une véritable équipe ?
Espérons-le, car avec l'organisation Crimson Dawn qui entraîne la galaxie dans une guerre totale, le temps presse pour sauver la jeune fille qui peut mettre fin au conflit entre les syndicats !
Pendant ce temps, un mystérieux chasseur de primes cherche à assassiner un officier impérial de haut rang lors d'une attaque audacieuse sur un croiseur lourdement armé.
Mais ont-ils reçu la bonne cible ?