Star Wars : The High Republic : Path of Deceit
La couverture du roman pour jeunes adultes Star Wars : The High Republic : Path of Deceit, écrit par Gratton et Ireland, met en scène une
Jedi Pantorienne
,
un personnage connu uniquement sous le nom de la
Mother
et un nouveau personnage Evereni,
Marda Ro
, pour une histoire qui nous ramène sur la planète Dalna
pour rencontrer un nouveau groupe :
The Path of the Open Hand
.
Voici le premier aperçu de la mystérieuse Marda, qui est de la même espèce que Marchion Ro.
Mais Marda est à l'opposé du leader des Nihil.
Elle est calme, posée, avec une présence pacifique dans cette ère qui précède d'environ 150 ans les événements de la Phase 1.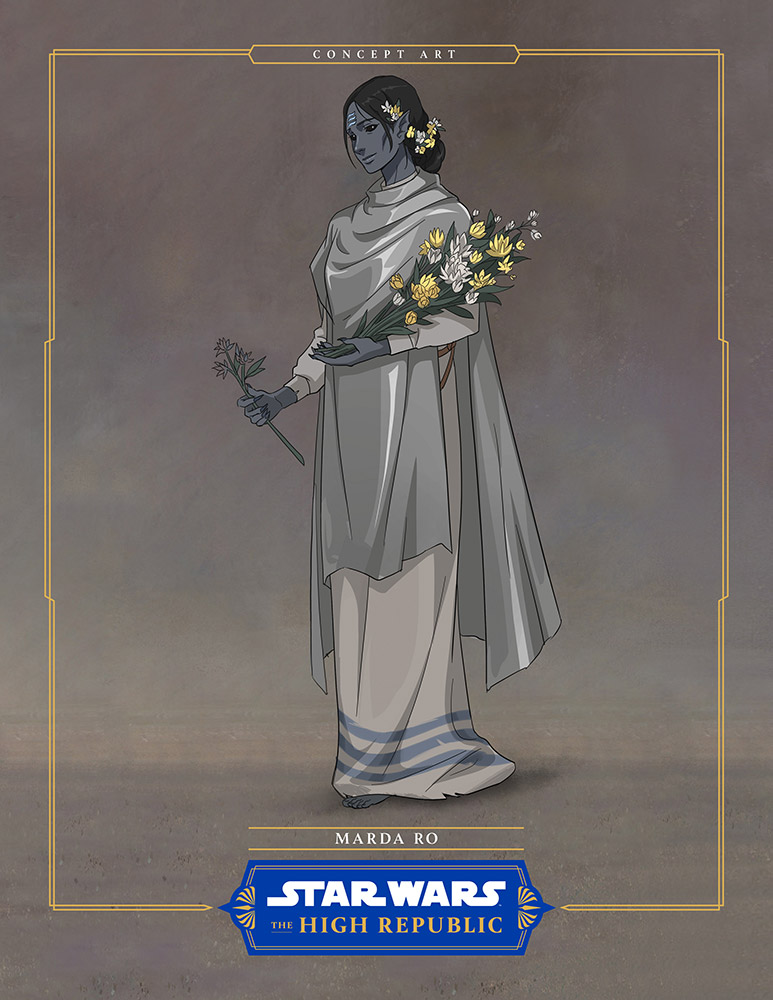 https://www.starwars.com/news/star-wars-the-high-republic-show-202-reveals