Wrecker Statue 1:7 Scale ARTFX - Kotobukiya


Star Wars: The Bad Batch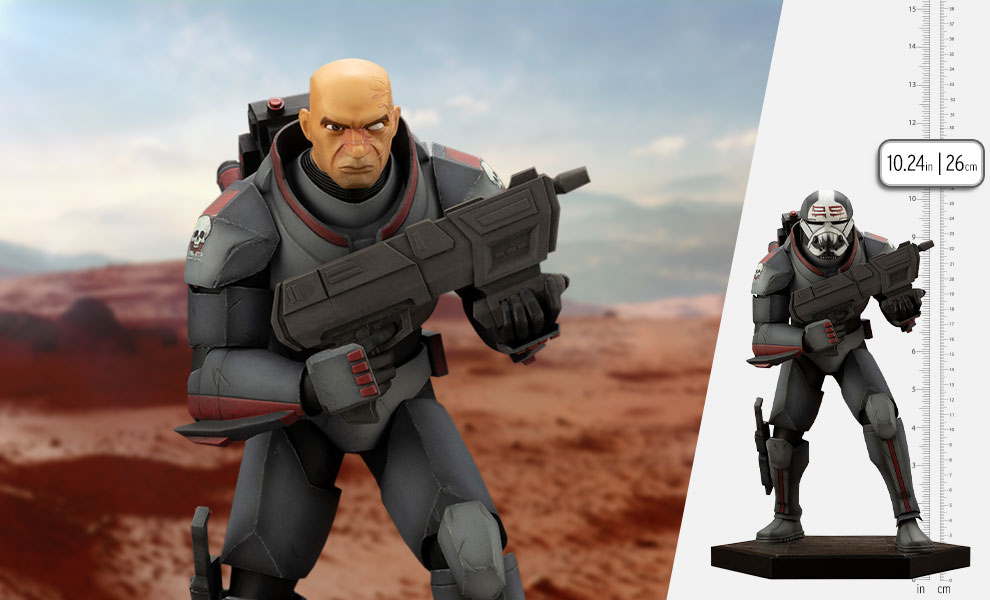 "Dans une période sombre où l'Empire Galactique a commencé à prendre le pouvoir, une nouvelle bataille pour The Bad Batch commence...".
À partir de la série animée diffusée sur Disney+, Star Wars : The Bad Batch, Sideshow et Kotobukiya présentent une série de kits à l'échelle 1:7 !
En raison de mutations génétiques, Wrecker est beaucoup plus grand et plus fort que le soldat moyen, avec une force suffisante pour soulever un vaisseau de combat.
Bien qu'il puisse être effronté, Wrecker a aussi le sens de l'humour.
Le casque de Wrecker arbore l'emblématique crâne à crocs et le numéro d'unité "99" sur le front.
Un grand couteau est également rengainé sur sa jambe droite.
Les détails et textures de la série sont finement représenté, comme le sac à dos, à l'échelle 1:7.
La tête interchangeable sans le casque est également incluse.
La base a une forme hexagonale qui sera standard pour tous les futurs personnages de la série, ce qui permettra aux fans de les aligner ensemble.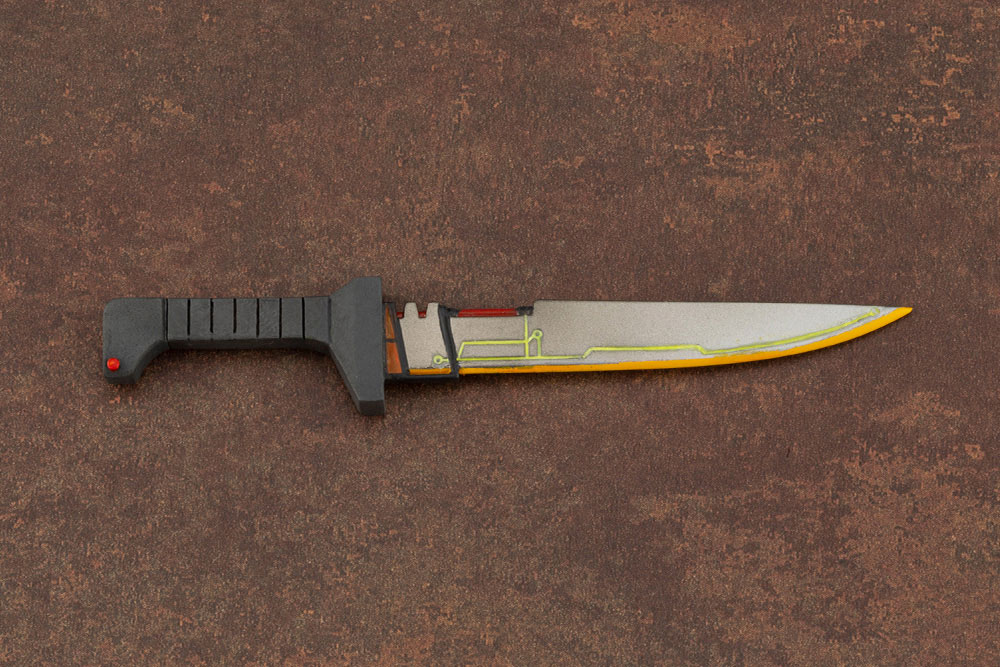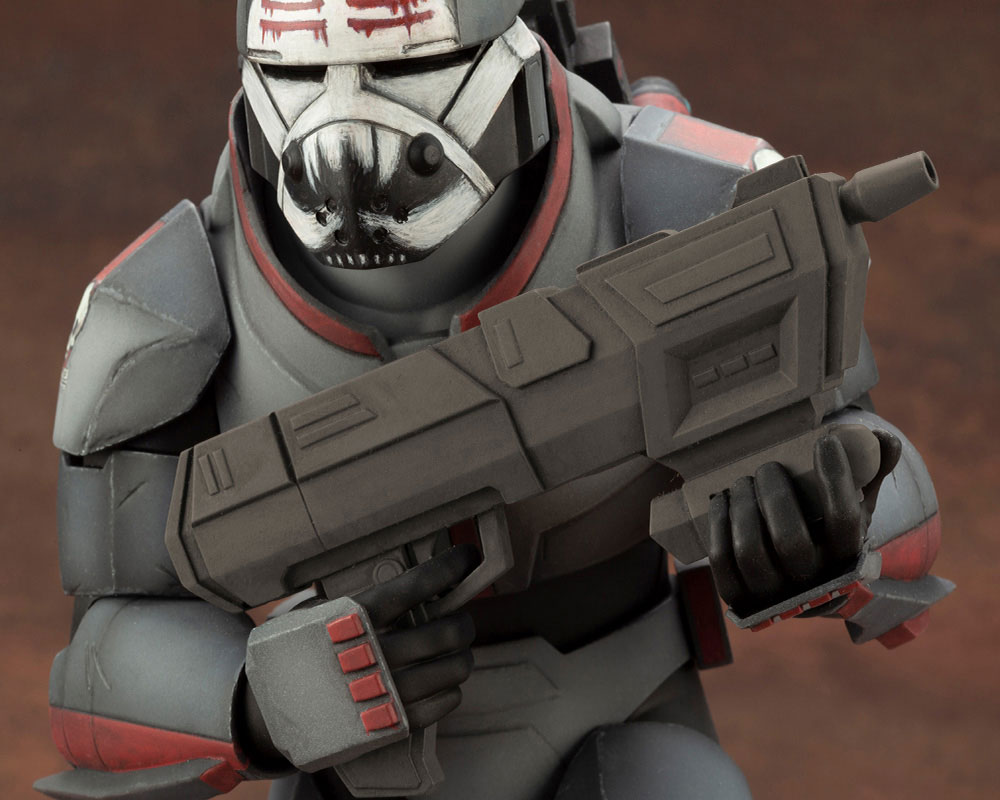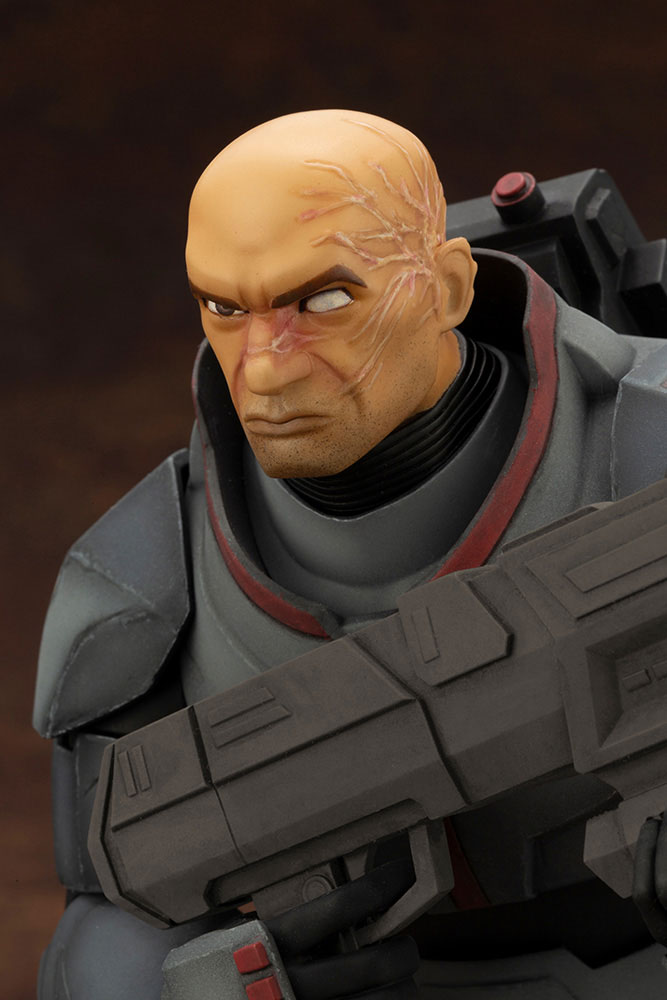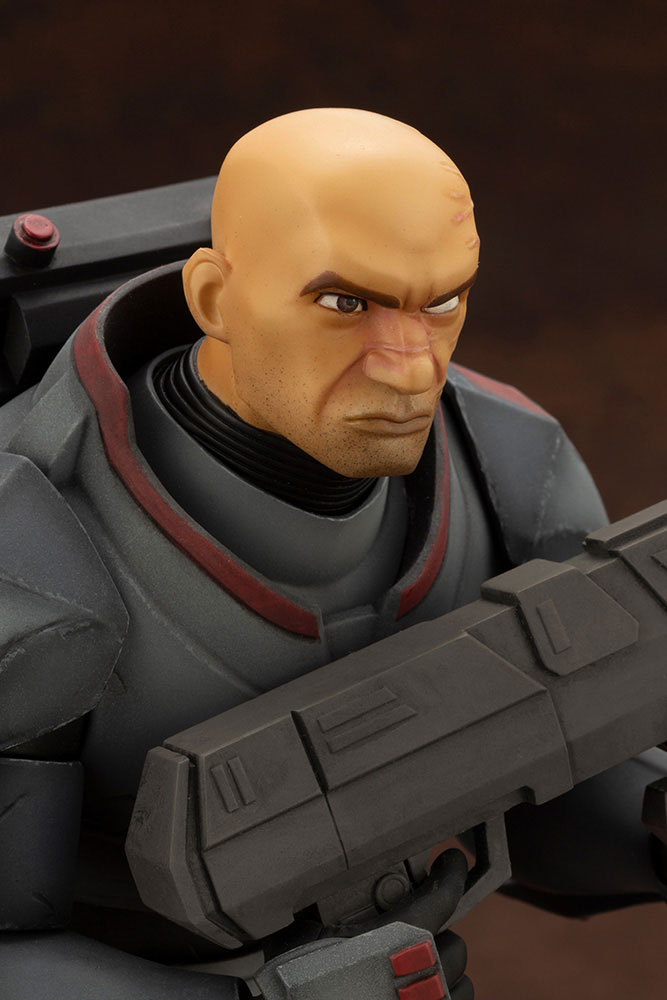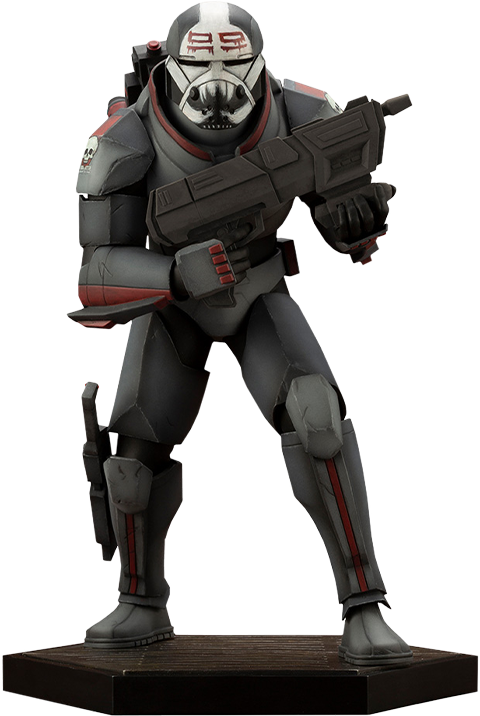 Précommande ouverte
$160 + taxes
Livraison: Mars 2022 - Mai 2022
Hauteur: 10.24" (260.1 mm)
https://www.sideshow.com/collectibles/star-wars-wrecker-kotobukiya-908851