Star Wars: The Bad Batch - 1/6th scale Echo Collectible Figure - Hot Toys
Ancien ARC Trooper, Echo a rejoint le Bad Batch vers la fin de la Guerre des Clones, après avoir été sauvé de la Techno Union.
Les connaissances d'Echo en matière de tactiques et de stratégies militaires lui sont précieuses, tandis que son bras à douille et ses implants cybernétiques lui donnent la capacité unique d'interagir
avec les systèmes informatiques.
Pour célébrer le Star Wars Day 2021 et le début de la série d'animation The Bad Batch, Hot Toys est heureux de présenter la figurine à collectionner d'Echo à l'échelle 1/6e, inspirée de Star Wars : The Bad Batch !
Cette figurine de collection très précise présente une reconstitution finement détaillée de l'armure et du casque d'Echo, une tête sculptée interchangeable d'une grande ressemblance,
les pièces cybernétiques uniques du personnage, y compris une variété de bras droits mécaniques interchangeables, un sac à dos militaire, un blaster et une base de présentation !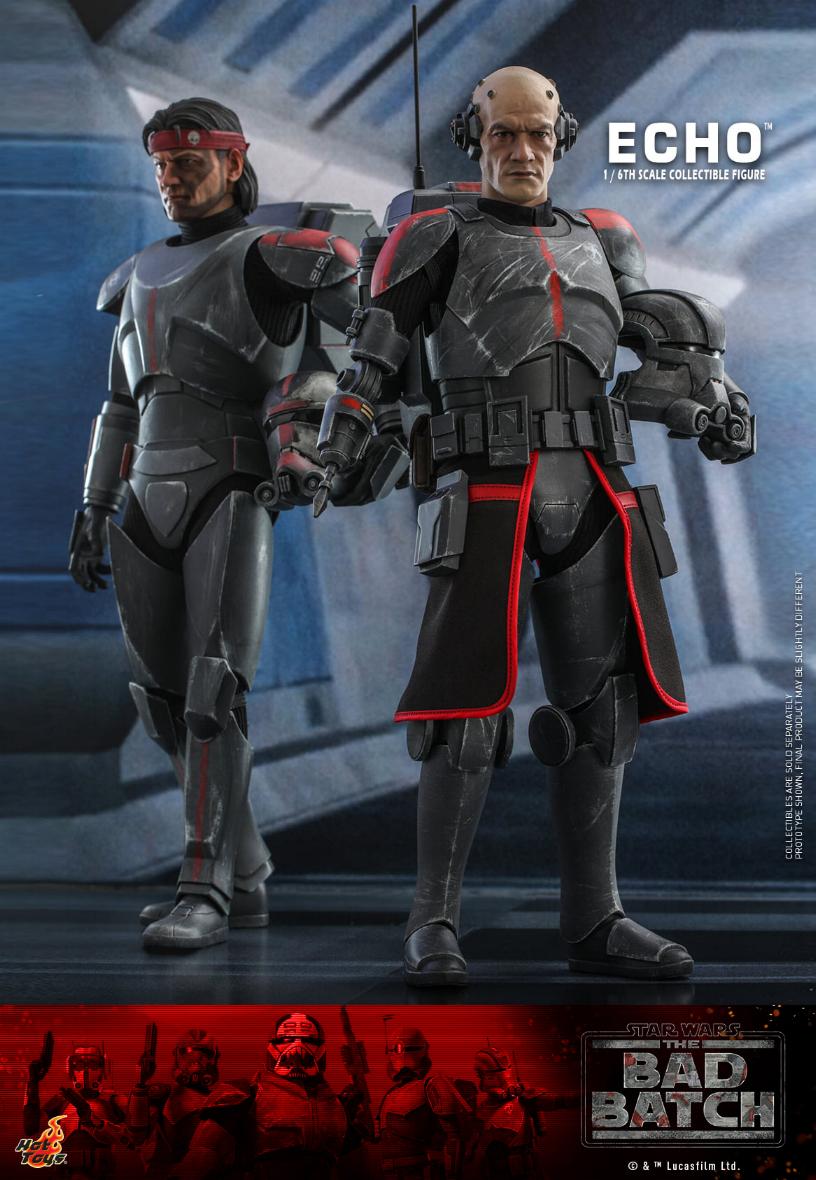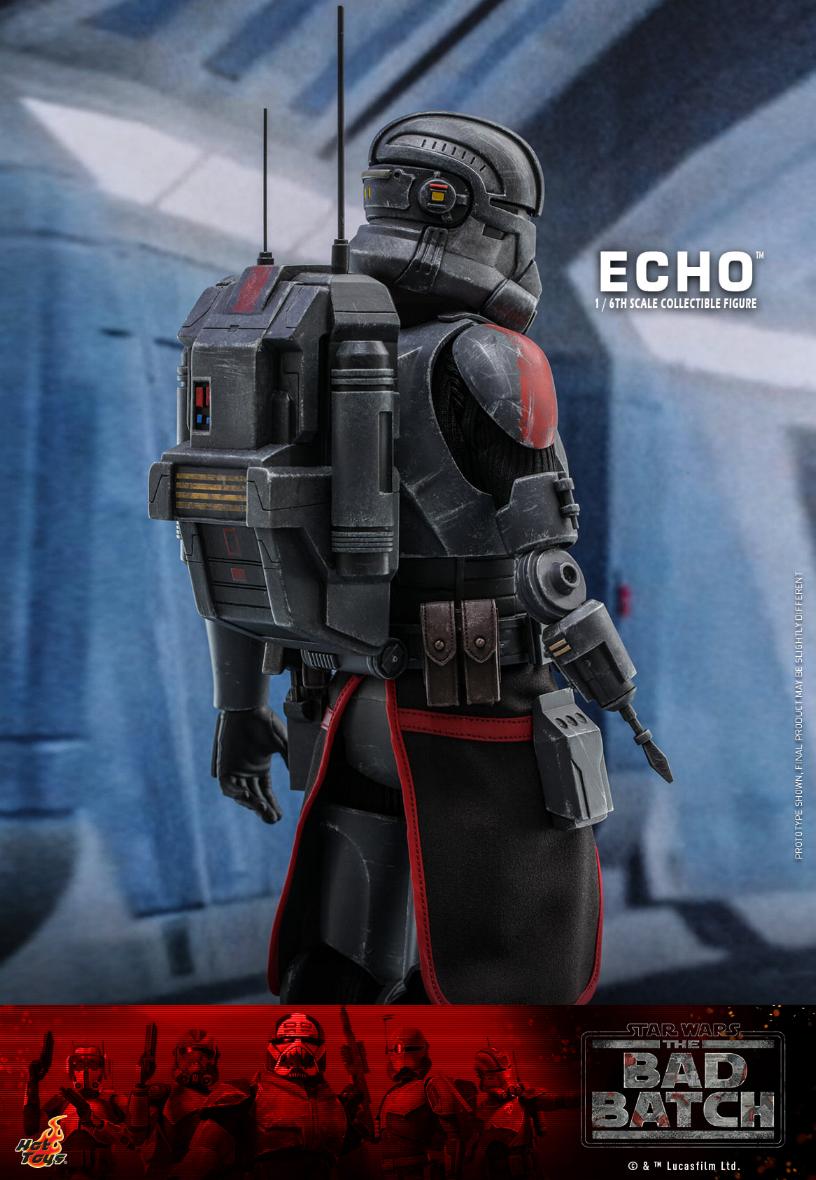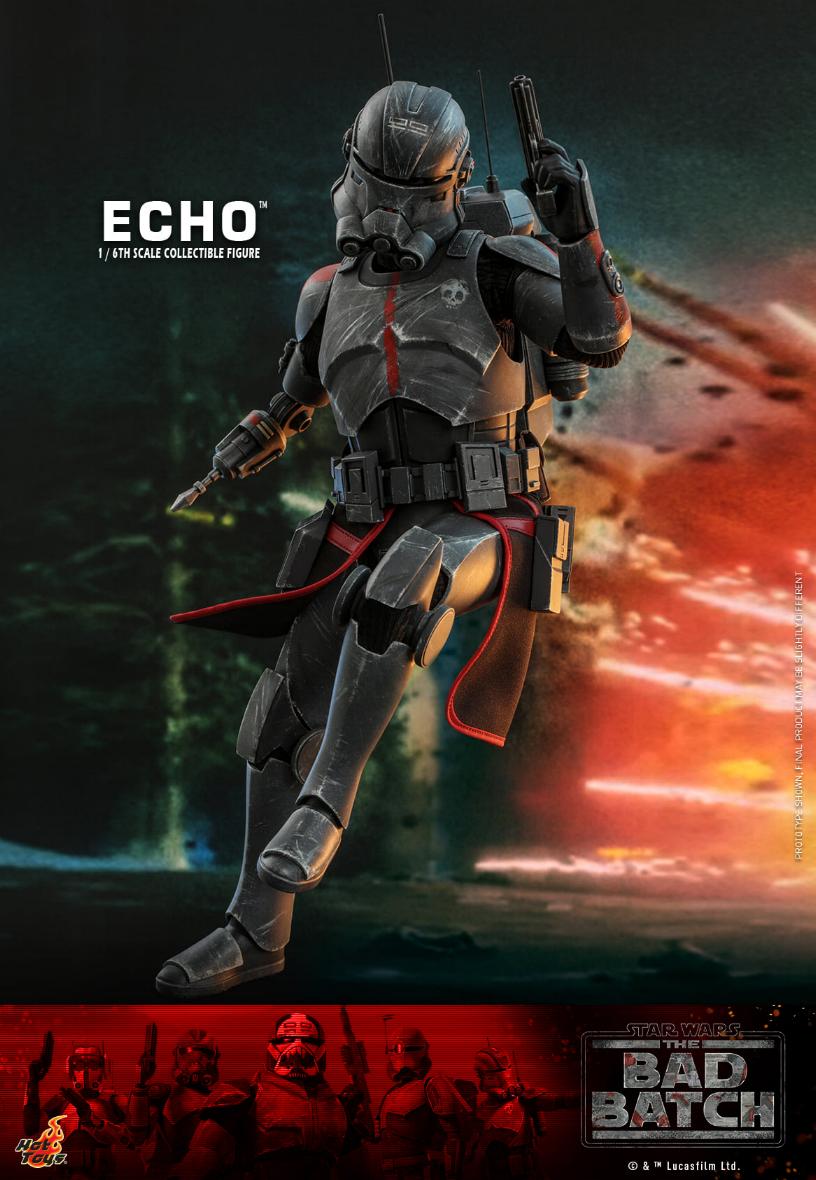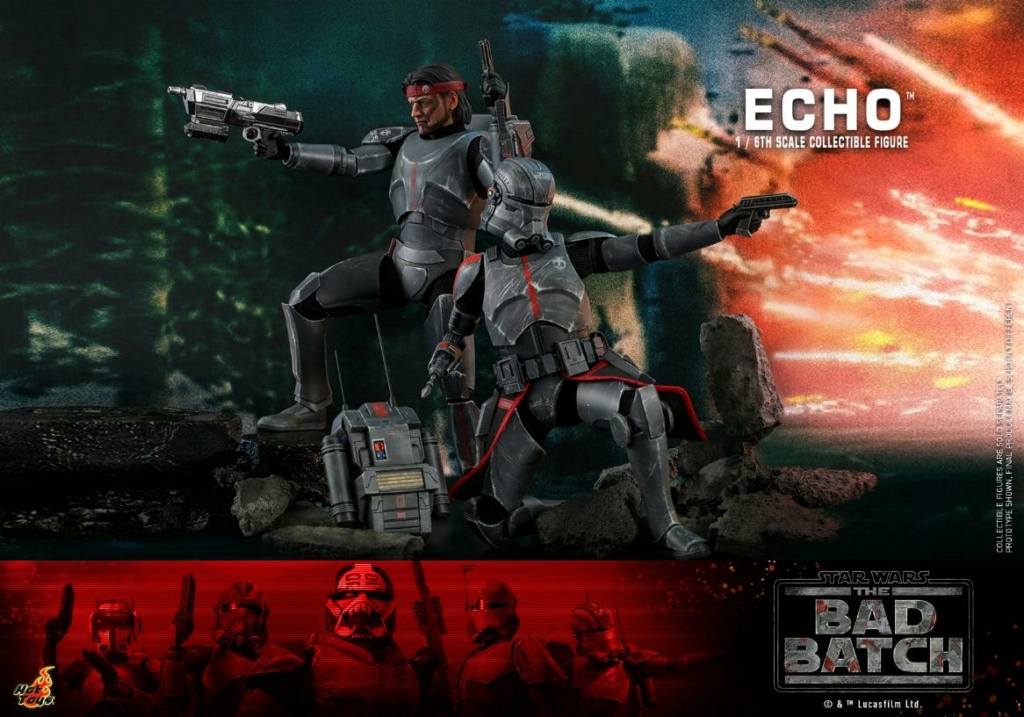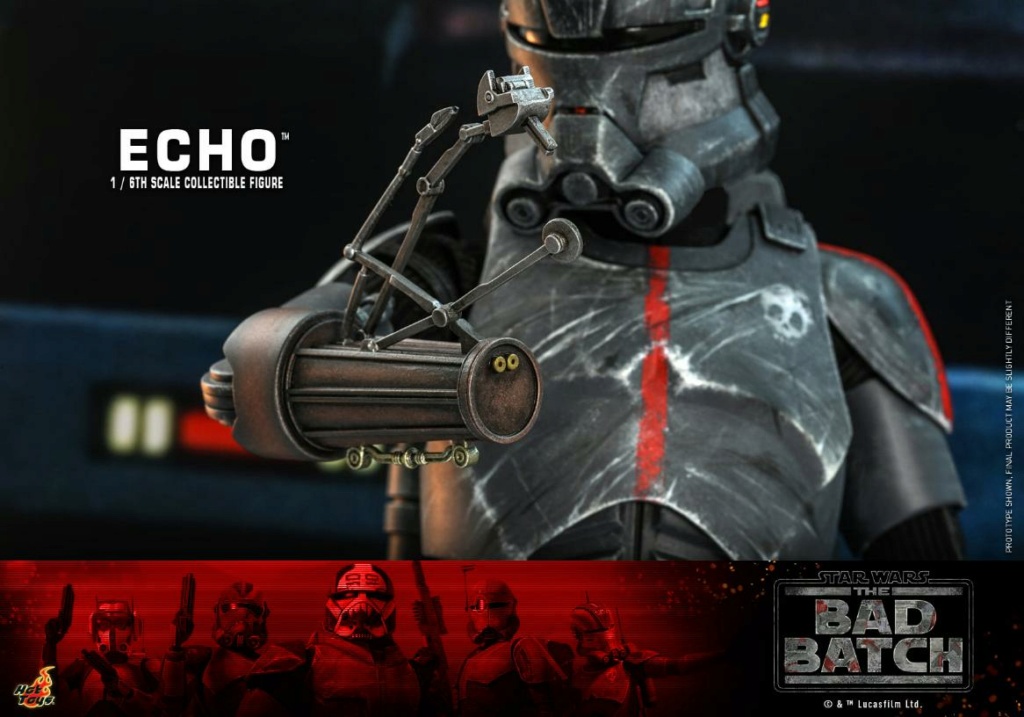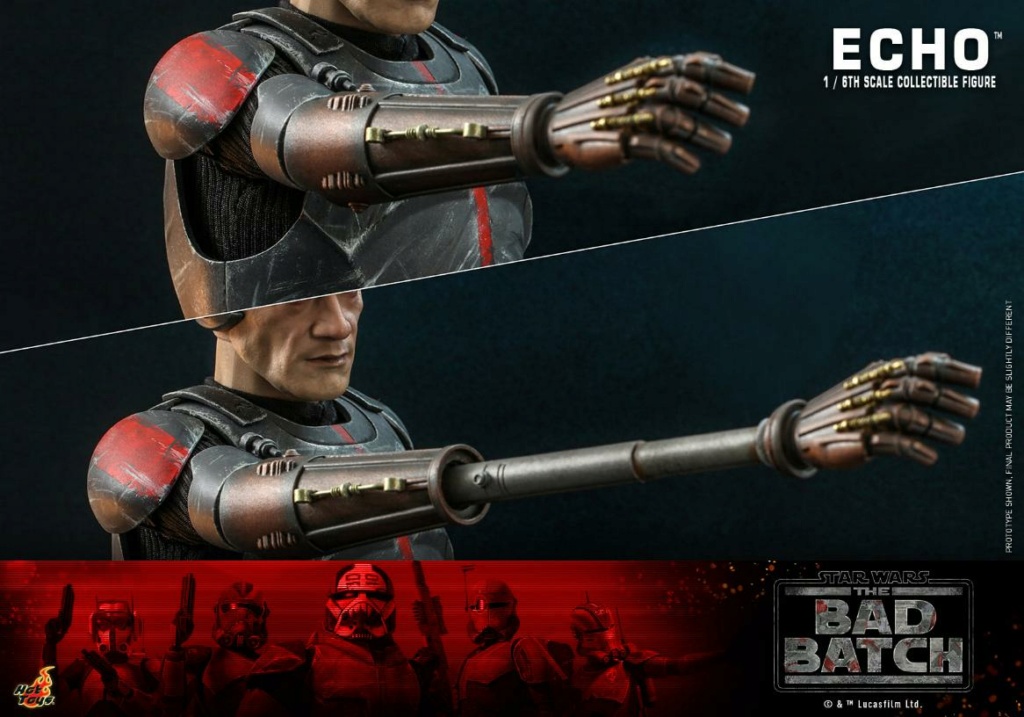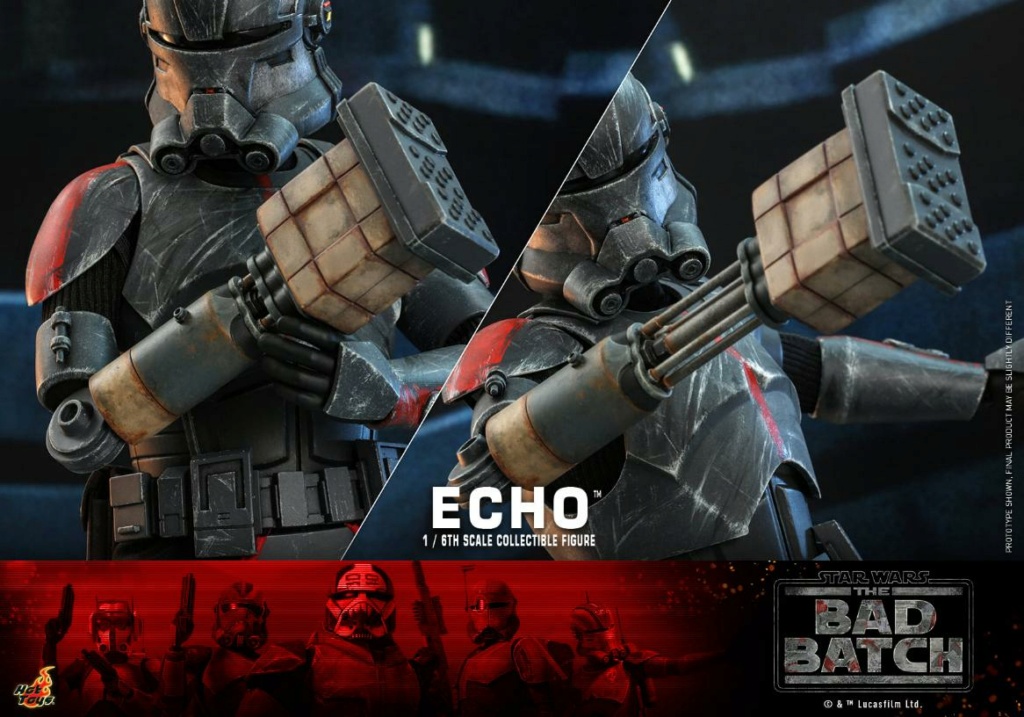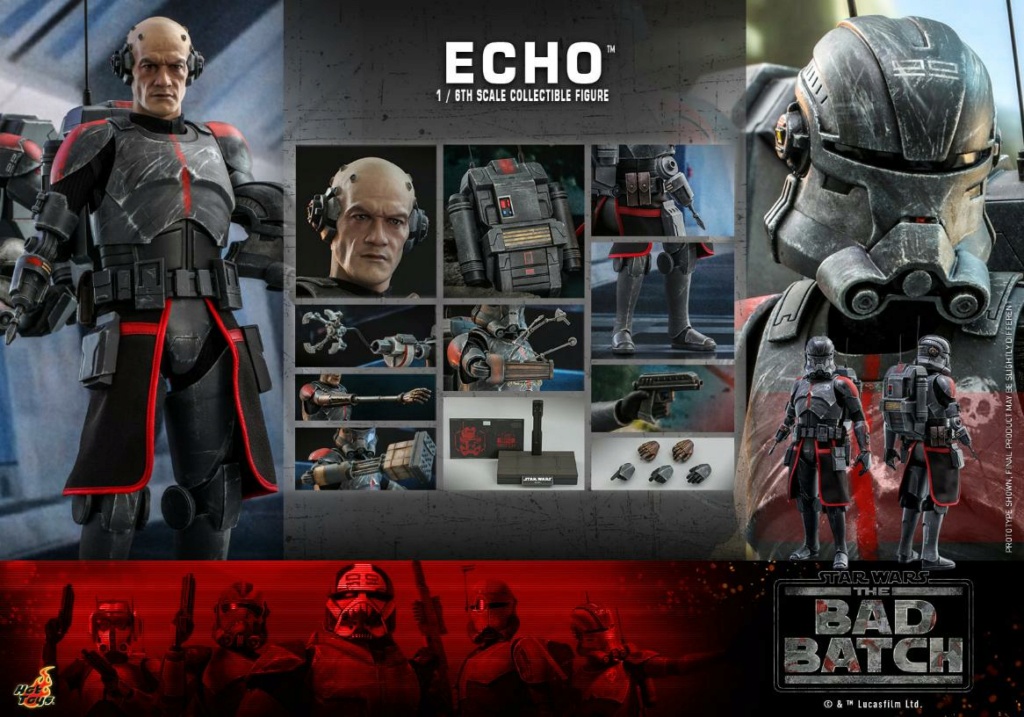 Echo Sixth Scale Figure Set - Hot Toys
Précommande ouverte
$285 + taxes
Hauteur: 11.61" (294.89 mm)
Livraison: Avril 2022 - Juin 2022
https://www.sideshow.com/collectibles/star-wars-echo-hot-toys-908283