The Mandalorian ARTFX+ Statue 1/7th  - Kotobukiya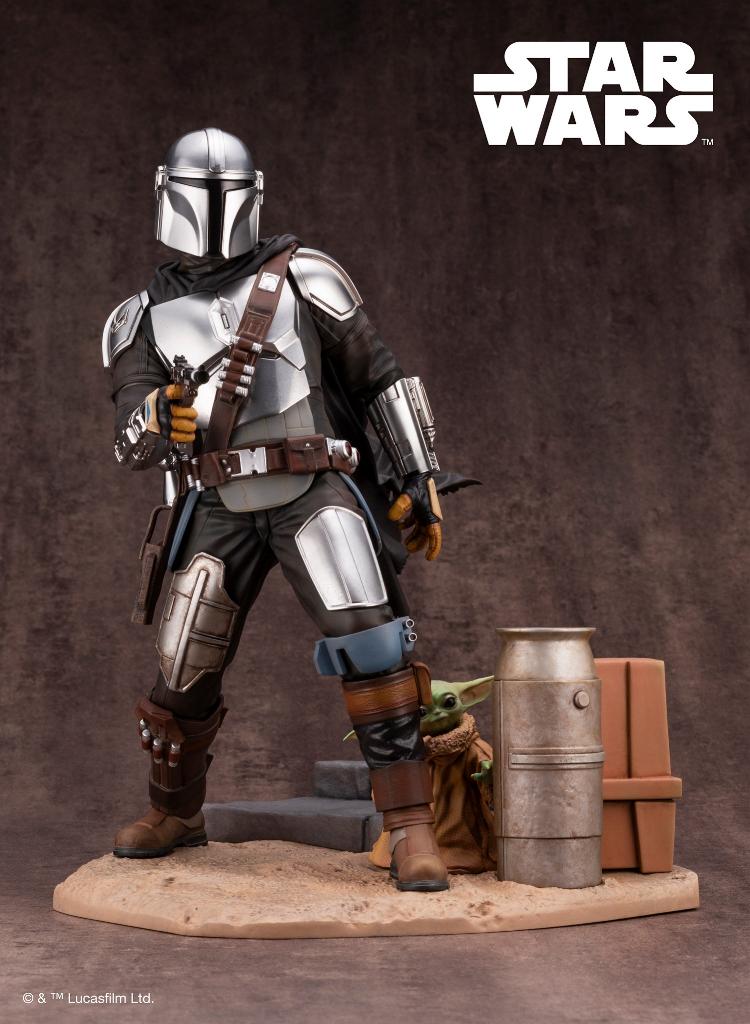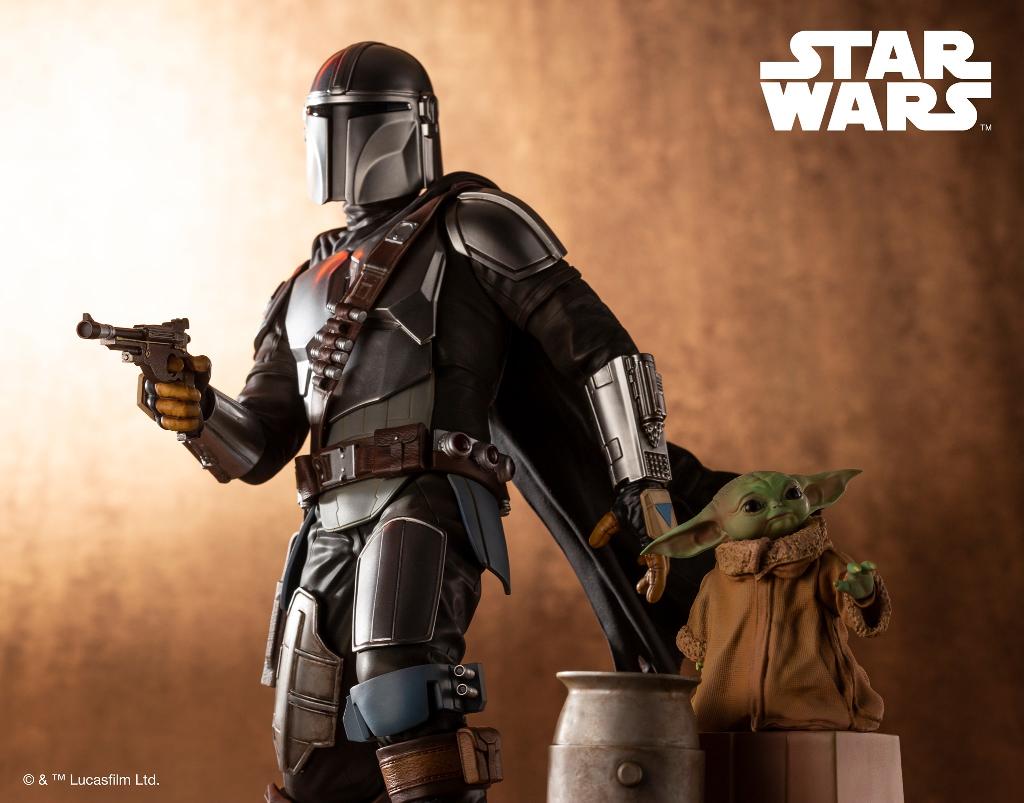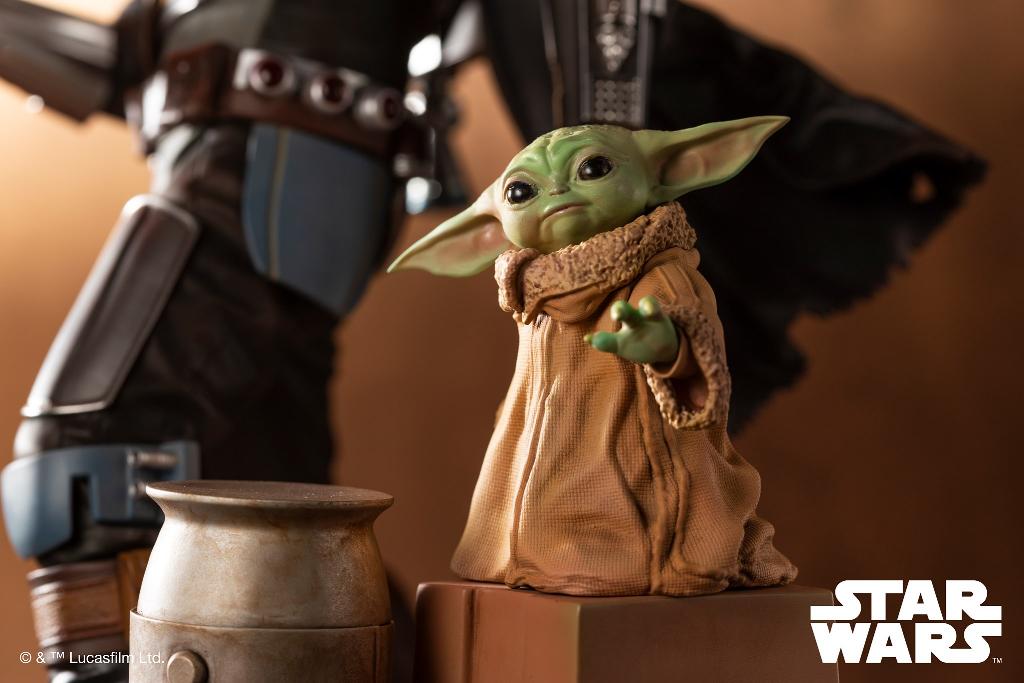 Extrait de la série à succès de Disney+, The Mandalorian, voici The Mandalorian ARTFX à l'échelle 1/7.
Un chasseur de primes à l'époque de la Nouvelle République chargé d'une mission très spéciale.
Équipé d'une nouvelle armure en Beskar, cette figurine présente les dernières améliorations de son armure ainsi qu'un tout nouveau jetpack.
De plus, le pauldron d'épaule droite peut être exposé avec ou sans le signet Mudhorn.
The Mandalorian brandit son pistolet blaster IB-94, dans une pose originale qui capture l'essence même de ce chasseur de primes à la recherche de sa dernière cible dans les territoires de la Bordure Extérieure.
Juste à côté du pied du Mandalorien se trouve l'Enfant (Grogu).
L'Enfant peut être repositionné sur la base, ce qui permet de l'afficher dans plusieurs endroits.
La gamme ARTFX se caractérisent par une construction facile à encliqueter, avec des pièces en PVC et en ABS durables.
$179.99
Précommande ouverte
Disponible en juillet 2021.
Fb Kotobukiya