The Art Of Star Wars: The Mandalorian (Season 1) - Phil Szostak


Avant-propos de Doug Chiang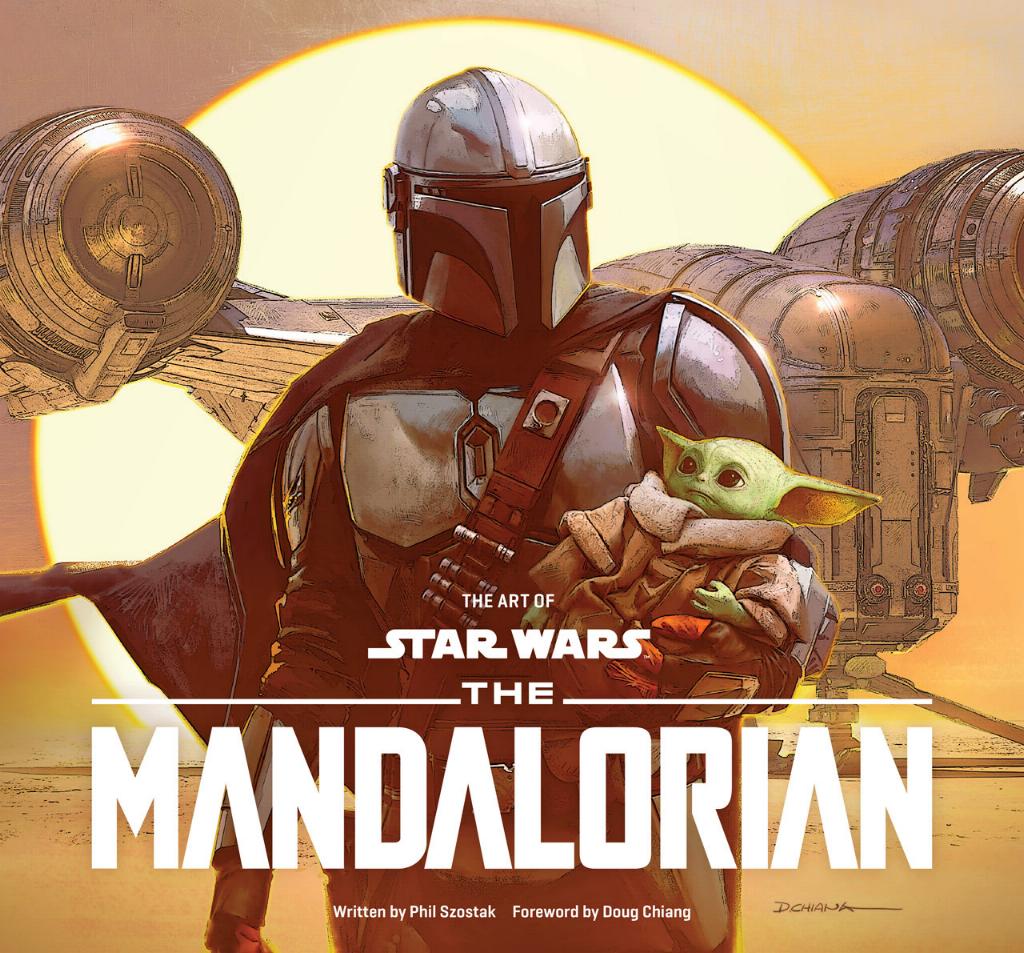 Auteur: Phil Szostak
Éditeur US: Abrams Books
Date d'édition US: 15 décembre 2020
Prix: $40.00
256 pages
300 illustrations couleurs
Format: Couverture rigide
Ce complément officiel des coulisses de la série Star Wars The Mandalorian de Disney+ présente des concepts artistiques exclusifs, des croquis de personnages et de costumes,
ainsi que des dessins de véhicules et de créatures.
The Art of Star Wars : The Mandalorian emmène les fans dans les coulisses de la toute première série télévisée de Star Wars.
Rempli de concepts artistiques, de croquis et d'interviews des principaux acteurs, de l'équipe et des créatifs, dont le producteur exécutif/présentateur/scénariste Jon Favreau et le producteur exécutif/réalisateur Dave Filoni,
The Art of Star Wars : The Mandalorian offrira aux lecteurs un regard exclusif sur un tout nouvel univers de personnages, de lieux et de véhicules Star Wars.
Présenté en novembre 2019 comme un titre clé pour le lancement de Disney+, The Mandalorian suit les aventures du flingueur galactique Din Djarin et de The Child
alors qu'ils traversent les systèmes extérieurs de la galaxie Star Wars.
Les lecteurs y trouveront les premières idées visuelles et conceptuelles de ces nouveaux personnages et des frontières inexplorées, peuplées de syndicats du crime, de chasseurs de primes et de contrebandiers.
Les cantinas et les spatioports habités sont peuplés d'une distribution talentueuse avec :
Pedro Pascal (Game of Thrones), Werner Herzog (Fitzcarraldo, Grizzly Man), Nick Nolte (48 Hours), Gina Carano (Haywire, Deadpool), Giancarlo Esposito (Breaking Bad) et Carl Weathers (Rocky).
À PROPOS DE L'AUTEUR
Phil Szostak, directeur artistique de Lucasfilm, travaille en collaboration avec les départements artistiques de Star Wars depuis 2008.
Diplômé de la School of Visual Arts de New York, Szostak a dirigé le département artistique de JAK Films au ranch Skywalker pendant plus de trois ans avant de rejoindre l'équipe de conception narrative de Star Wars : 1313 de LucasArts.
Il est également l'auteur de The Art of Star Wars : The Rise of Skywalker (Abrams, 2019) et de The Art of Star Wars : The Last Jedi (Abrams, 2017).
Doug Chiang est un artiste, un auteur et un designer de production récompensé par un Academy Award.
Il est actuellement vice-président de Lucasfilm et directeur exécutif de la création.
C'est l'éditeur Huginn & Muninn qui éditera la version française cet automne