Disney - Les Making Of - Star Wars The Mandalorian
Avec "DISNEY GALLERY" (EN VO) découvrez les coulisses de la nouvelle série DISNEY+ THE MANDALORIAN
Le 04 MAI 2020, Jon Favreau nous racontera le tournage de la série.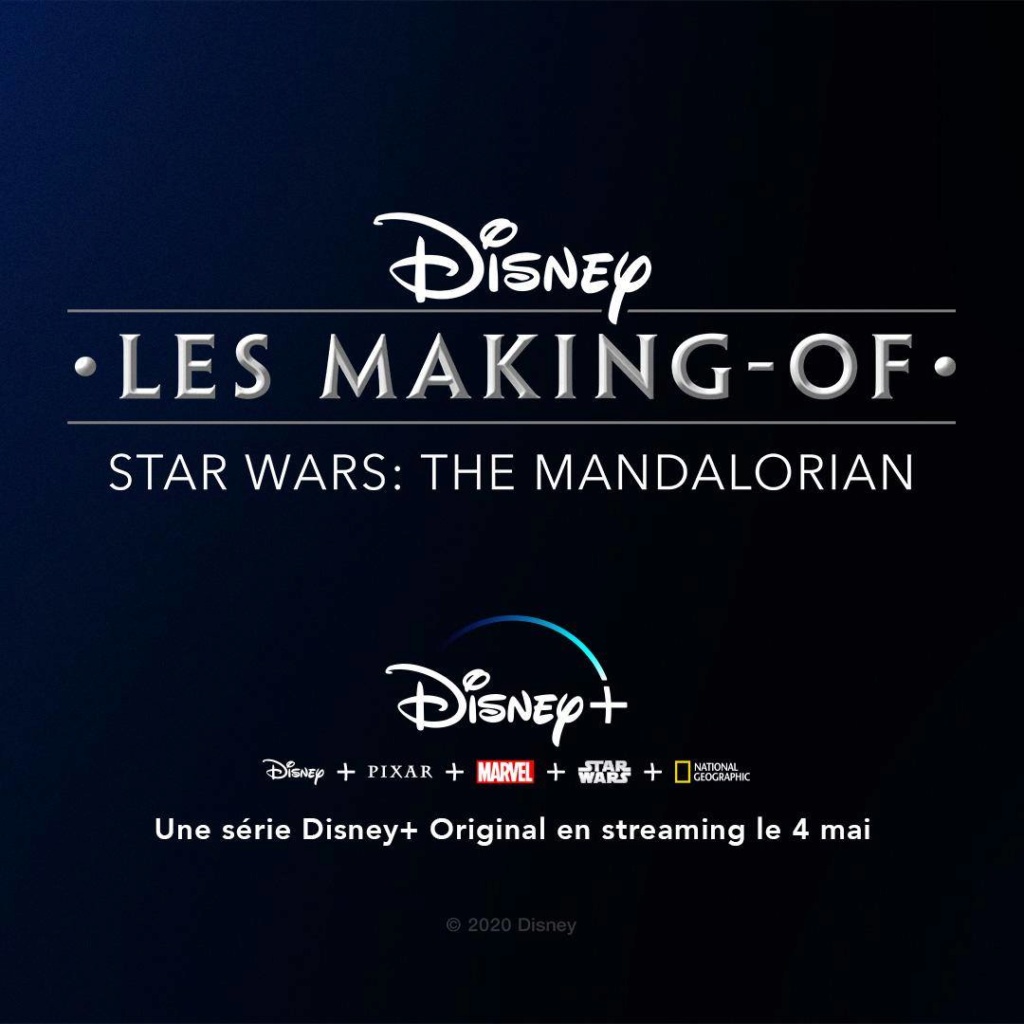 Le premier épisode de Disney - Les Making Of - Star Wars The Mandalorian sera diffusé le 4 mai 2020, suivi d'un nouvel épisode chaque vendredi sur Disney+.
Dans Disney - Les Making Of : The Mandalorian, le producteur exécutif Jon Favreau a invité les acteurs et l'équipe à partager un regard sans précédent sur la réalisation de la série.
Chaque chapitre explore une facette différente de la première série Star Wars "live" pour la télévision à travers des interviews, des images inédites et des tables rondes animées par Favreau lui-même.
Disney - Les Making Of : The Mandalorian est l'occasion pour les fans de la série de jeter un coup d'œil à l'intérieur et de découvrir une perspective différente,
et peut-être une meilleure compréhension, de la façon dont The Mandalorian a réuni des collaborateurs incroyablement talentueux tout au long de la première saison", a déclaré Favreau.
"Nous avons vécu une expérience formidable en réalisant cette série et nous sommes impatients de la partager avec vous".
Les sujets abordés cette saison comprennent le processus de réalisation, l'héritage Star Wars de George Lucas, la façon dont les acteurs ont donné vie aux personnages,
la technologie révolutionnaire de la série, l'art des maquettes, des effets et des créatures de la série, ainsi que les influences créatives,
la bande sonore iconique, les liens avec les personnages et les accessoires de Star Wars à travers la galaxie.
https://www.starwars.com/news/disney-gallery-the-mandalorian-announce
Pour commencer cette découverte des coulisses de The Mandalorian, deux adresses :
https://www.galaxie-starwars.com/t10834-la-serie-the-mandalorian-utilise-la-technologie-stagecraft
https://www.galaxie-starwars.com/t10984-star-wars-the-mandalorian-vfx-entre-heritage-et-modernite